My Creative Workbook
Christine de Beer - effortless floral craftsman
Winter Woodland Chandelier
27 November 2012

and more
I wanted my design to look natural and shaped all the curves by hand (following a template) so that they are similar but not exactly the same. You will need to make a jig if you want all the wire curves and curls to be exactly the same.

Book launch gift: Download your free template booklet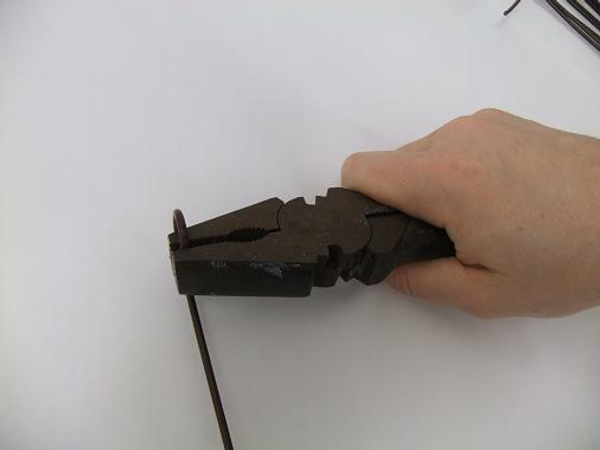 Curl a heavy duty wire with pliers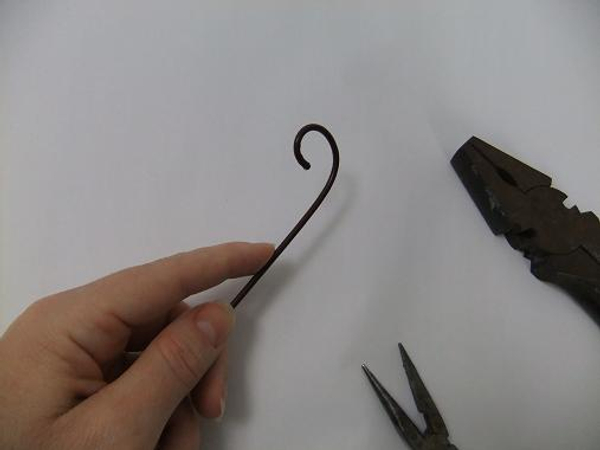 Make the curls big enough to weave twigs around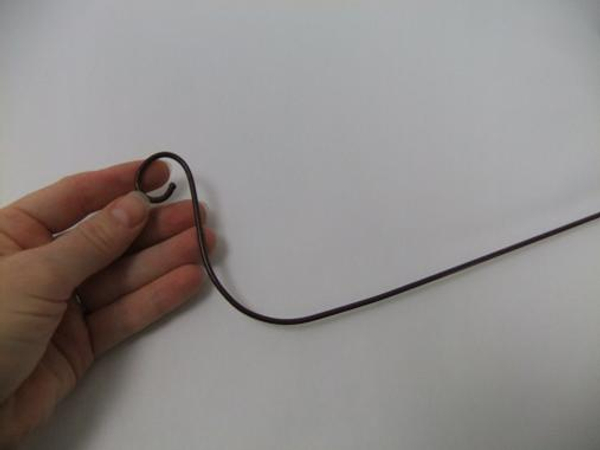 Bend the wire down and to the right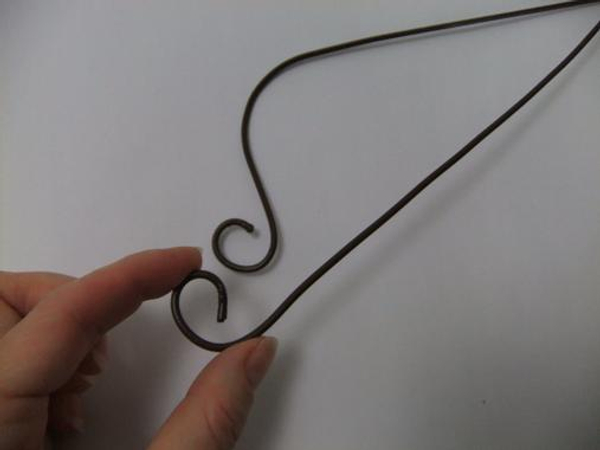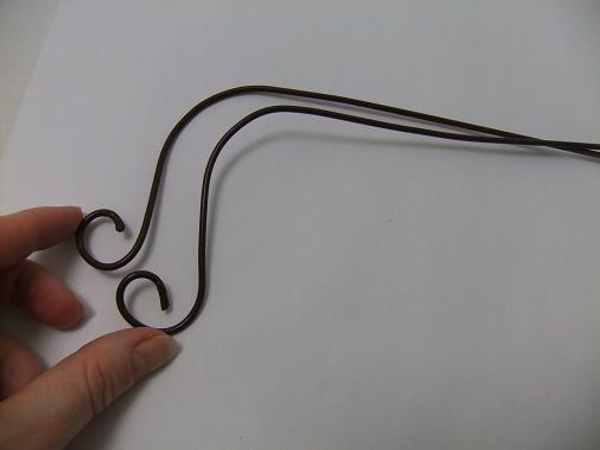 Shape the wire to look similar than the first wire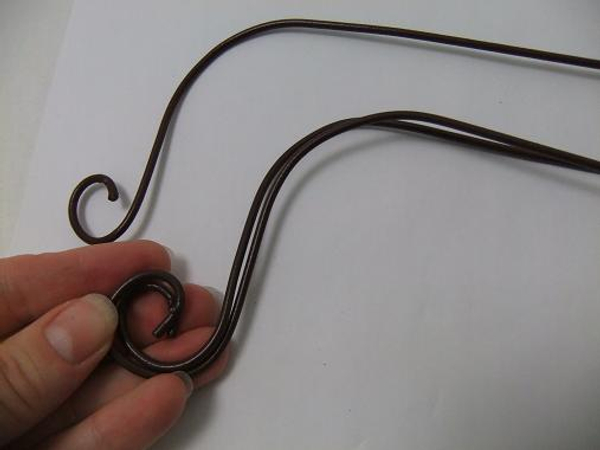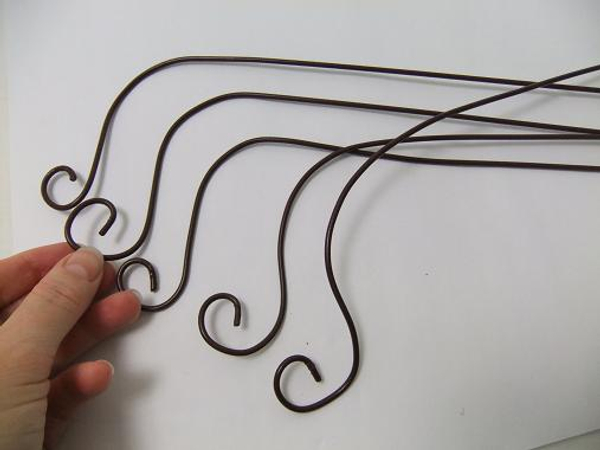 and another and another. I made five curls for the small chandelier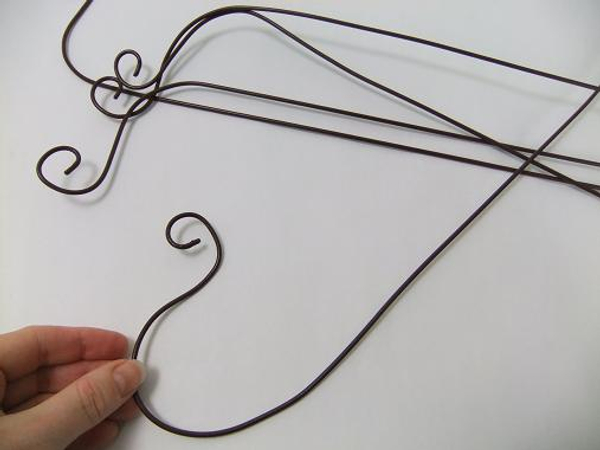 Bend the wire round to point up.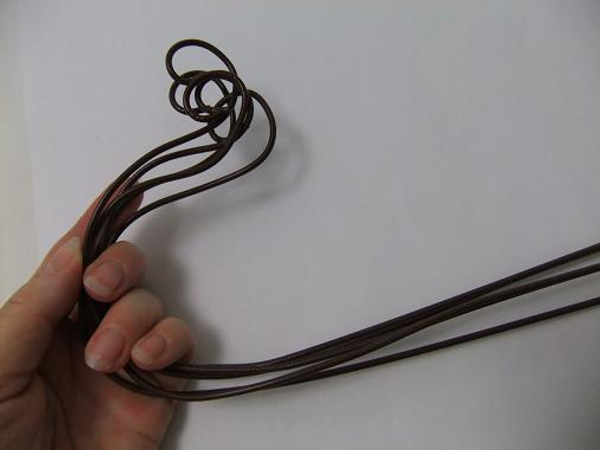 Do the same with all five wires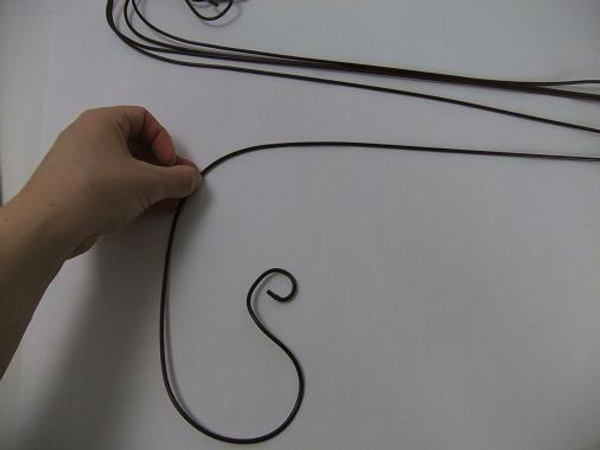 Curve the wire again to the right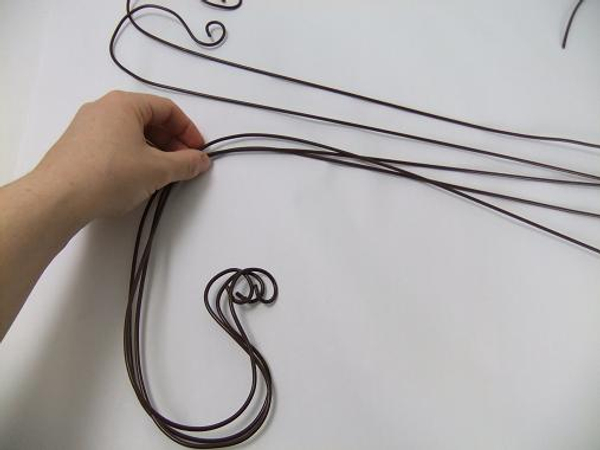 Do the same with all five wires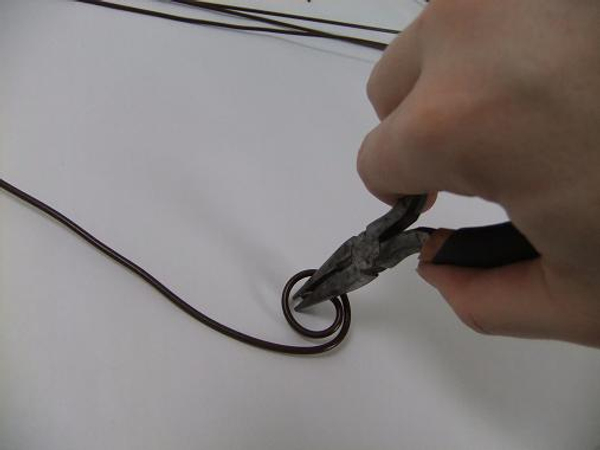 Curl the top of the first wire with pliers.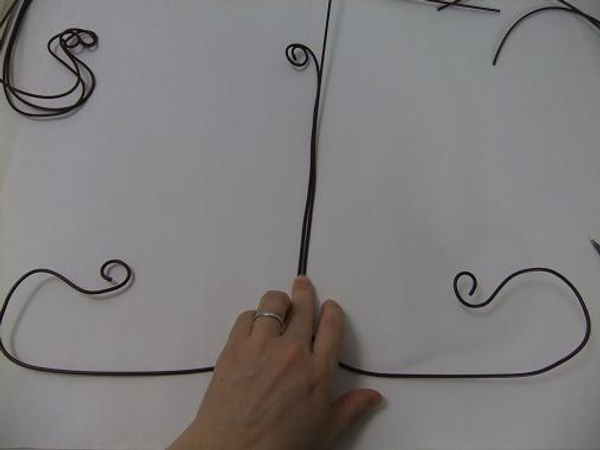 Match the second wire to the first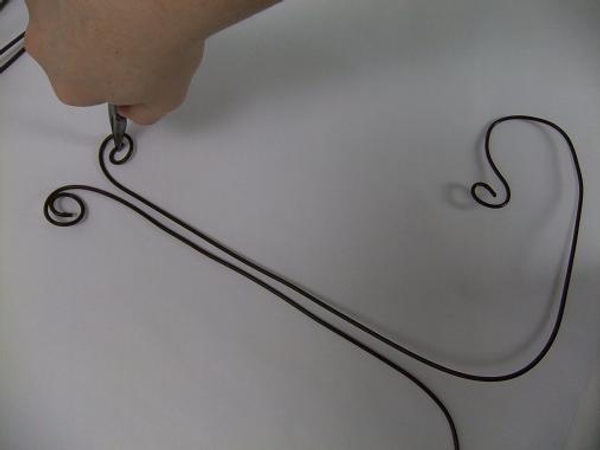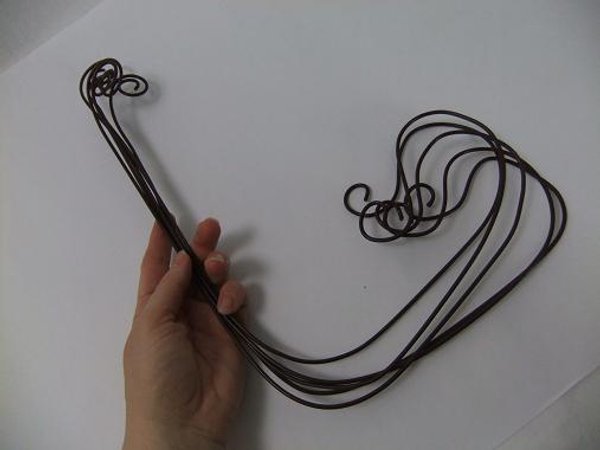 Curl all the wires.
For the top handle to hang the chandelier from: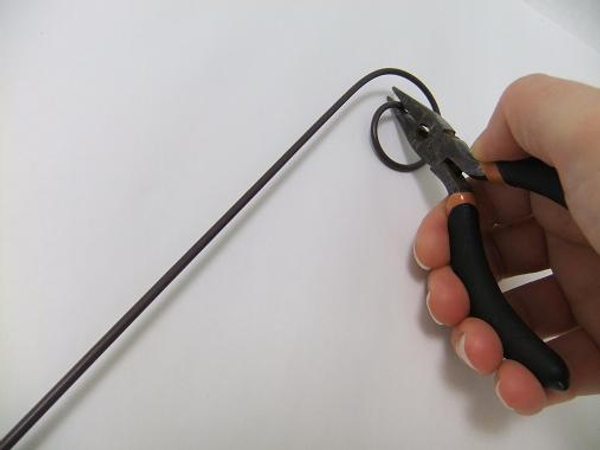 Curl the end of a long wire.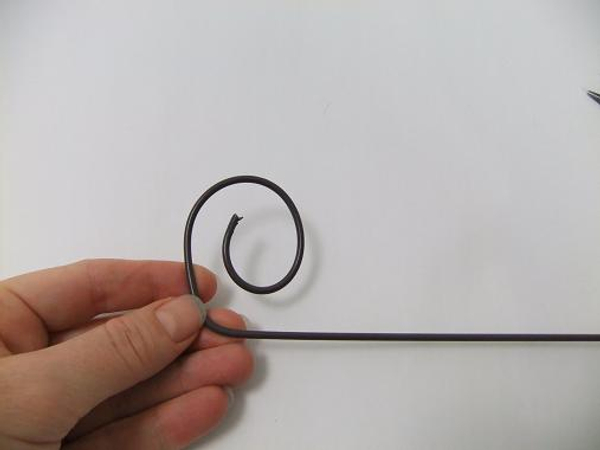 Keep the curl open to make it easy to hang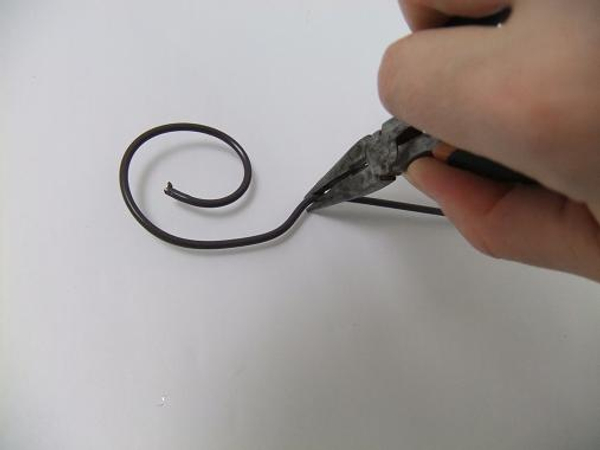 Give the wire a neat bend to lie flat.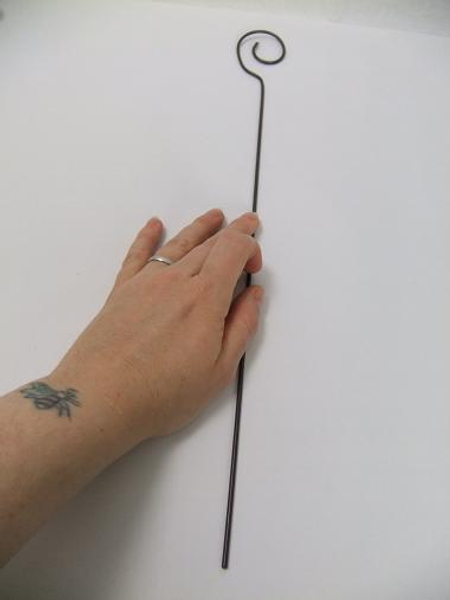 Place the wire on a flat surface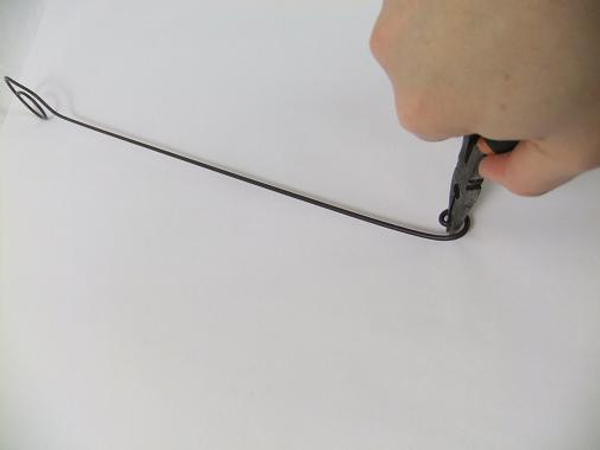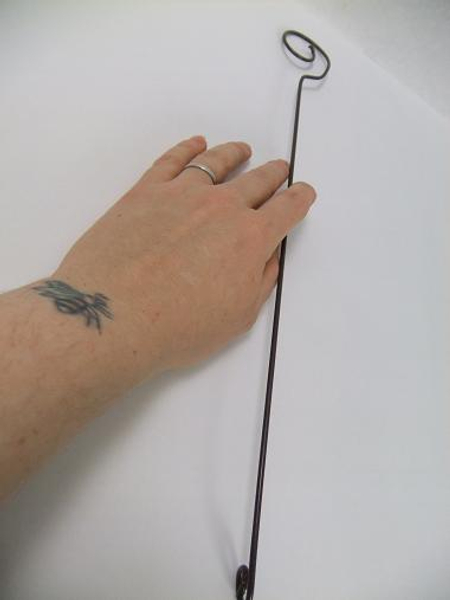 This wire will hang in the middle of the chandelier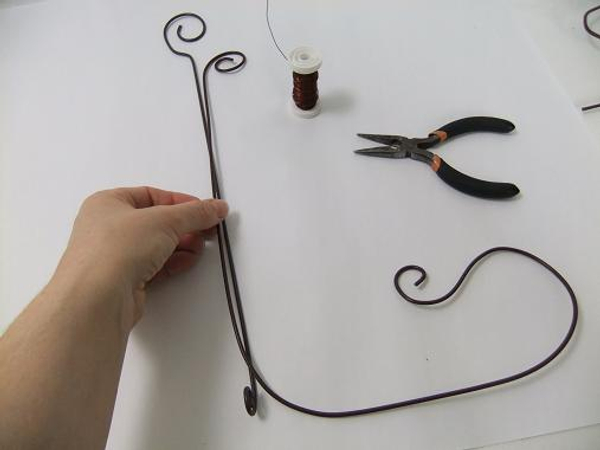 Match the curled wire to the long wire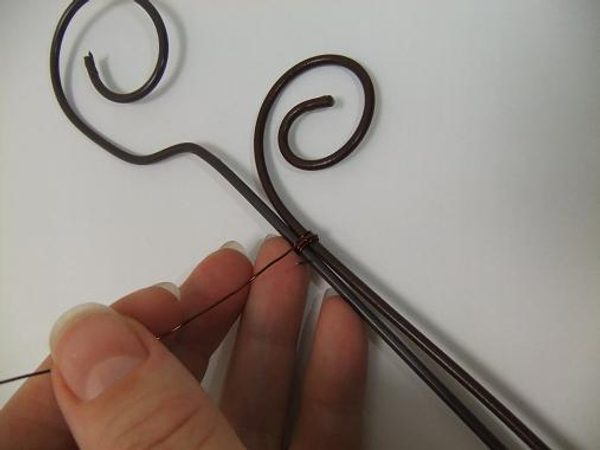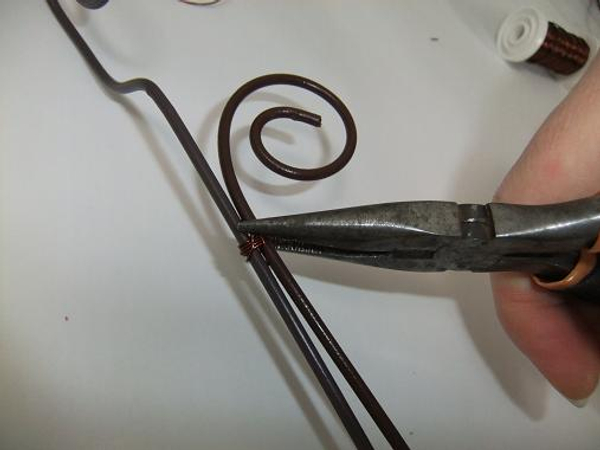 Cut the wire short and fold any sharp ends in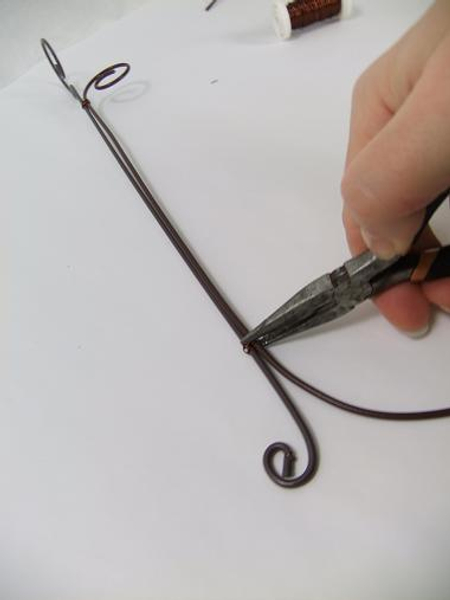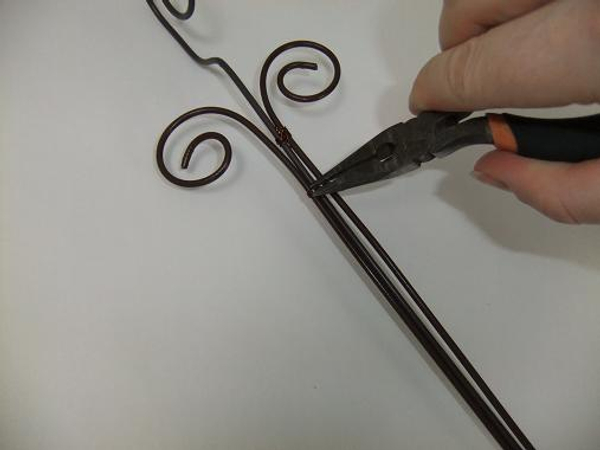 Match and secure the next wire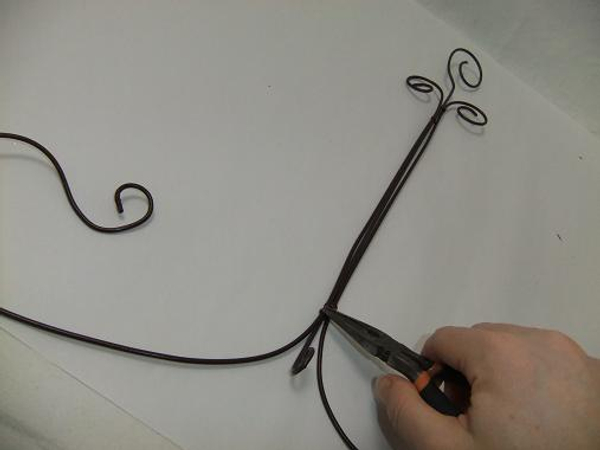 Cut the wire short and fold back any sharp edges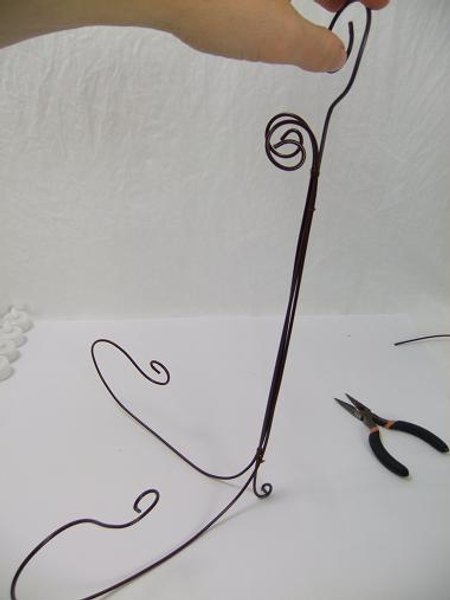 Rest the wire on the mid-curl and space it out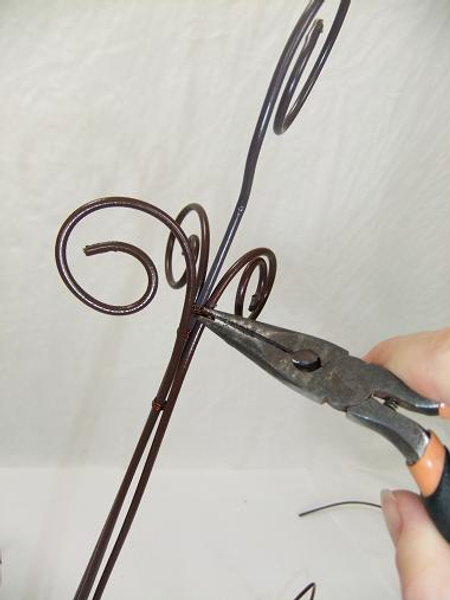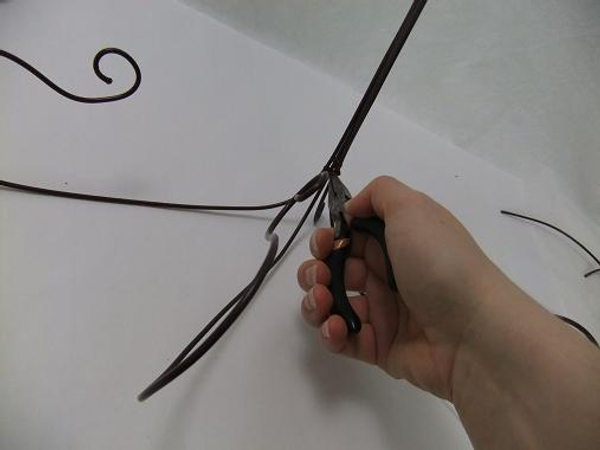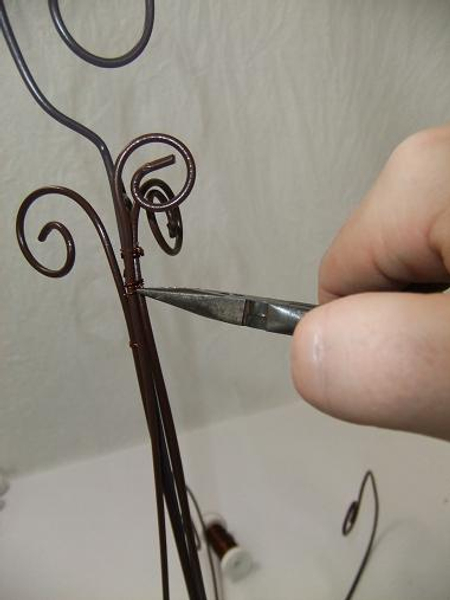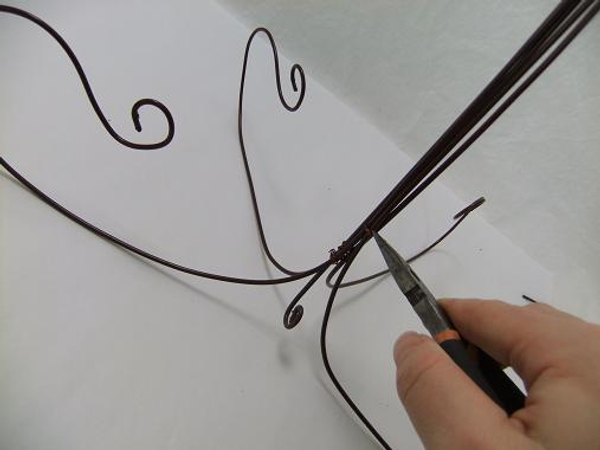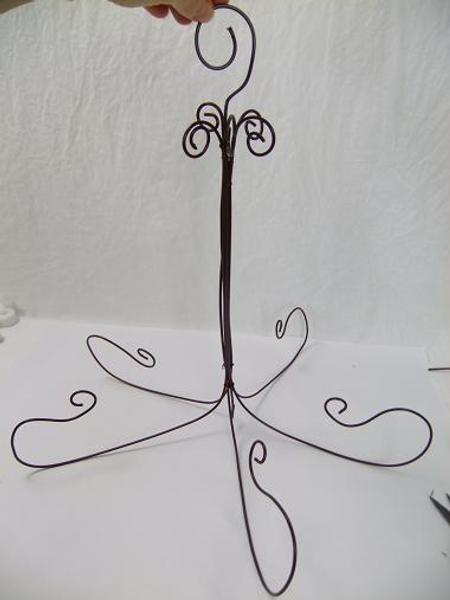 Wire the last wire and bend the wires to space out and shape the chandelier
Spiral wire nest for the candles, tea-lights or flameless candles: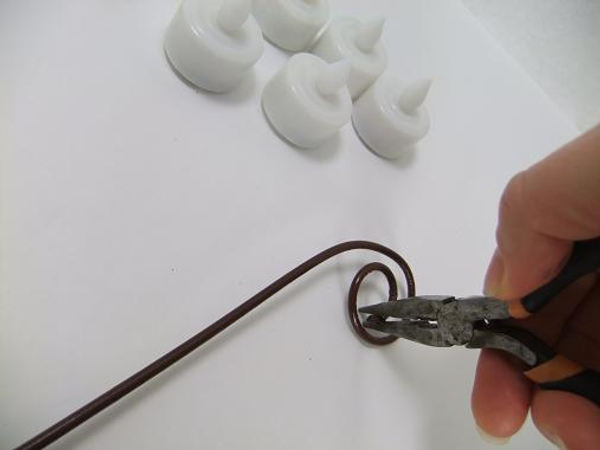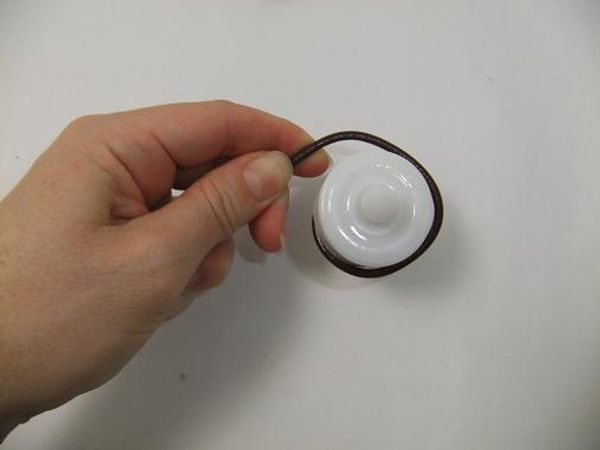 Make the spiral just big enough for the tea-light or candle to rest on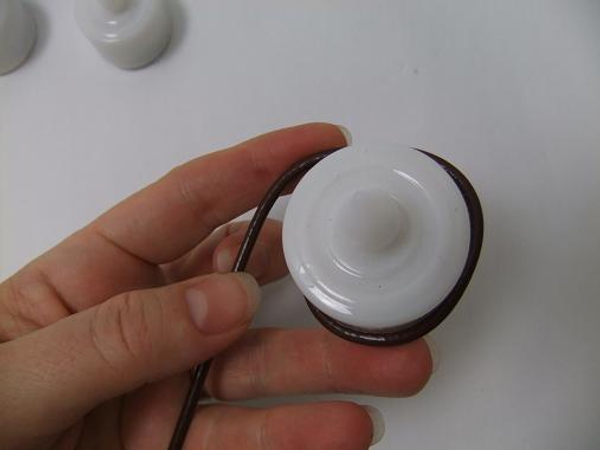 Bend the wire up and around the candle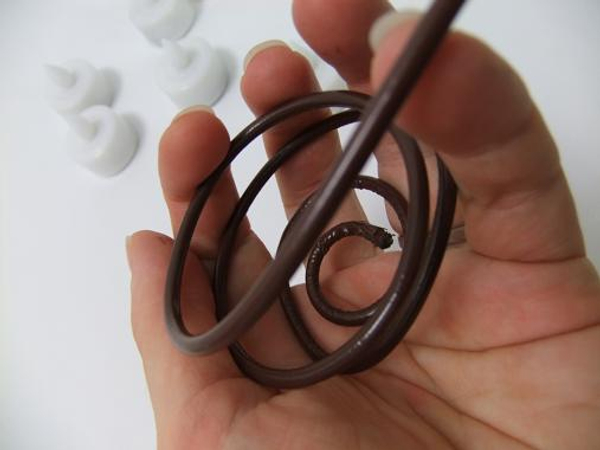 Shape the wire with your hand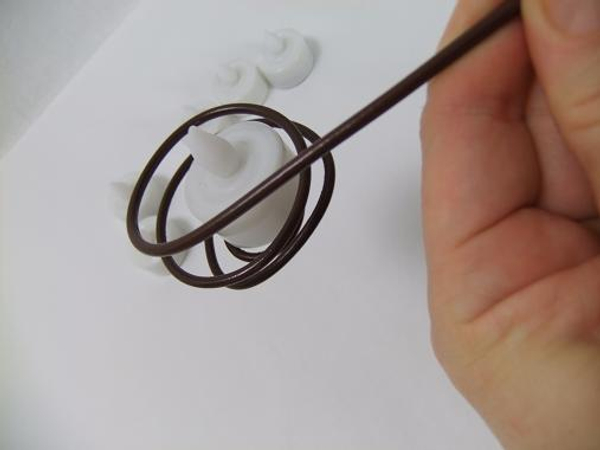 The candle should rest flat on the bottom spiral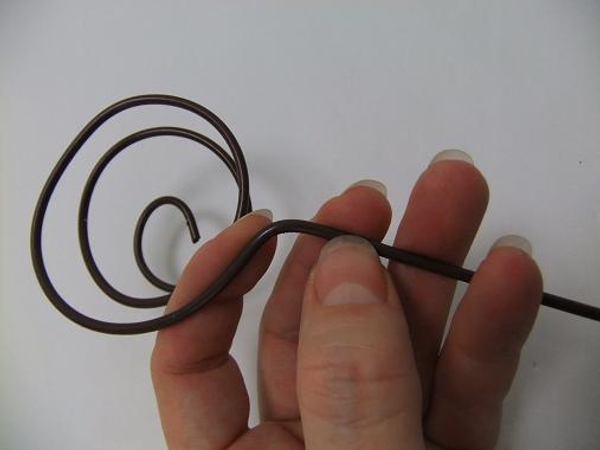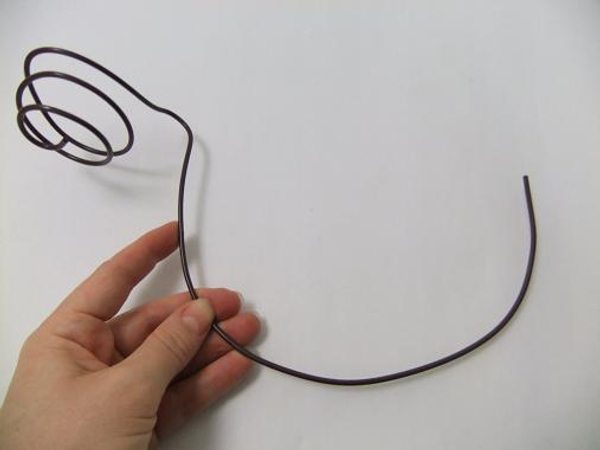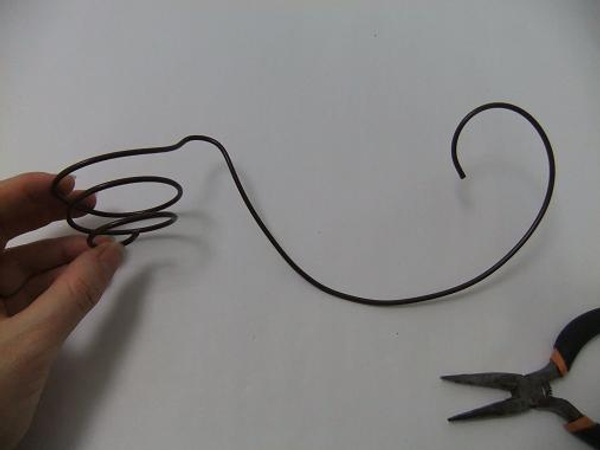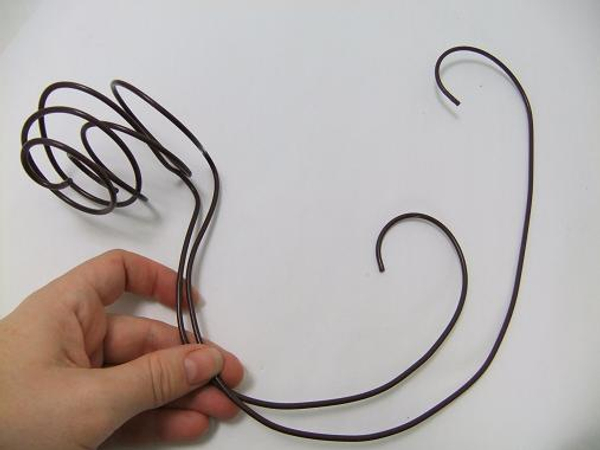 Match the another wire to the first and follow the curves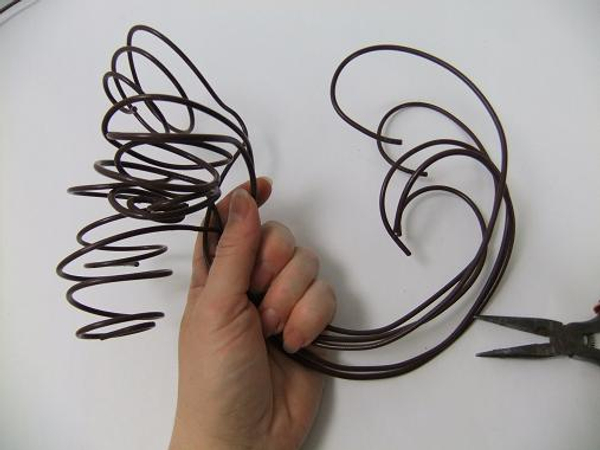 Spiral and curve a wire for each candle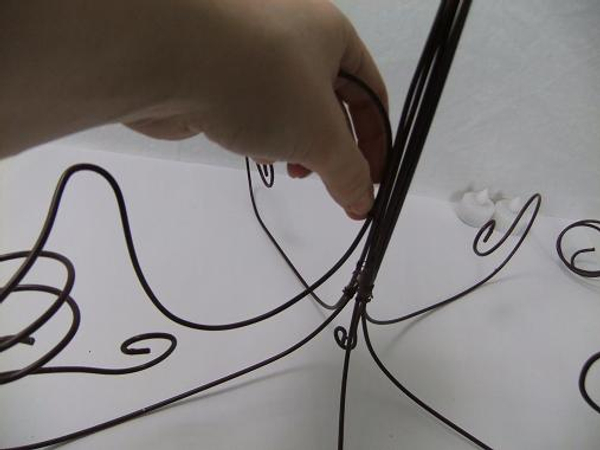 Wire the candle nest wire to the middle wire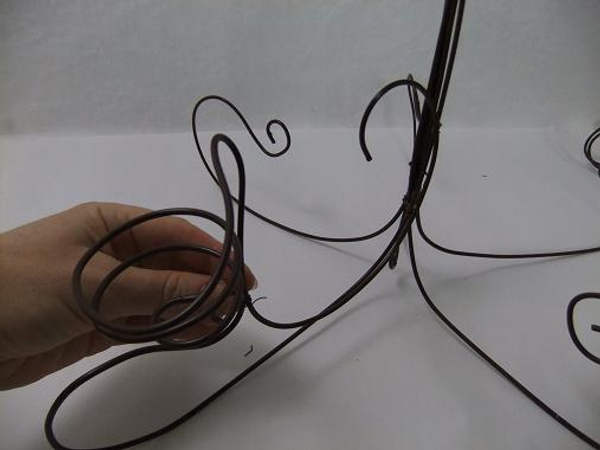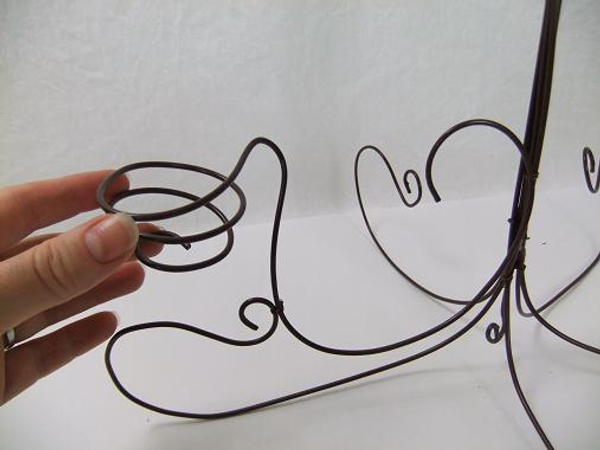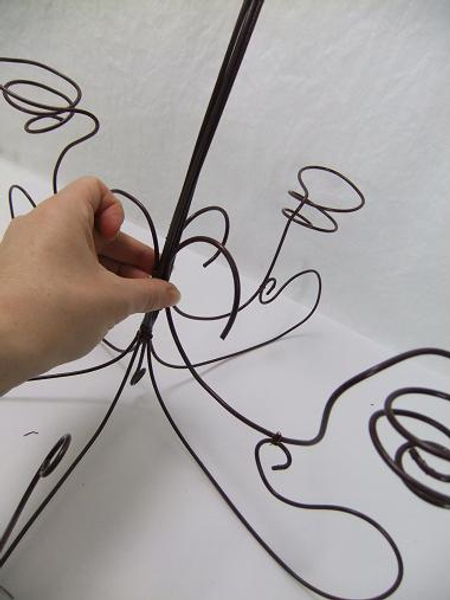 Wire in the rest of the candle nests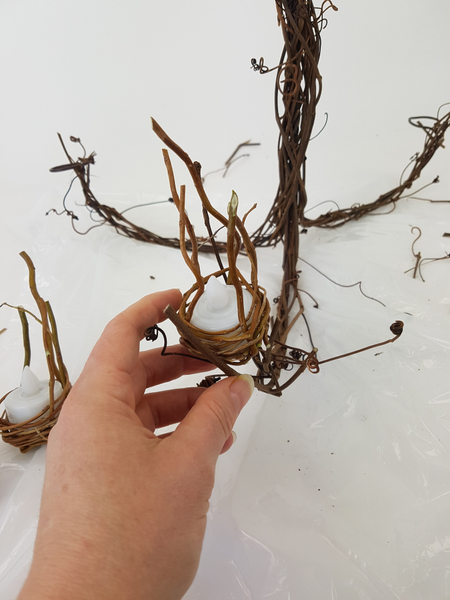 Design note: or weave a twig basket for the battery operated candles after adding the twigs.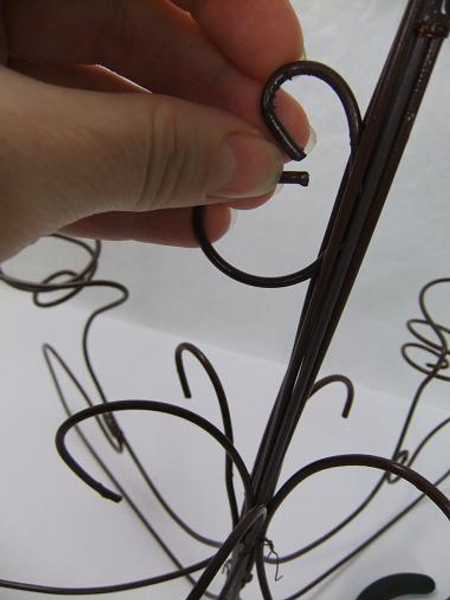 Add a few more wire curls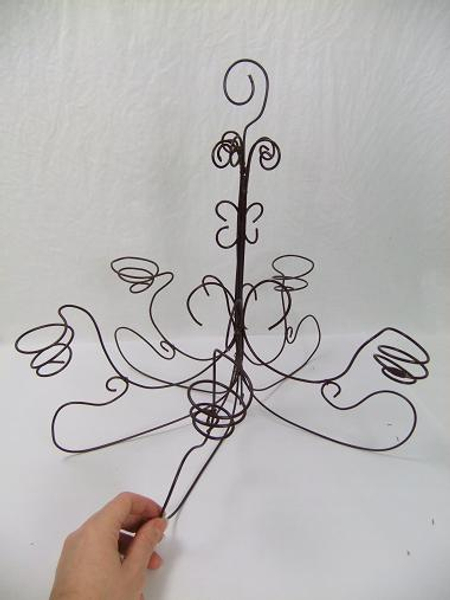 The wire structure is ready to design with.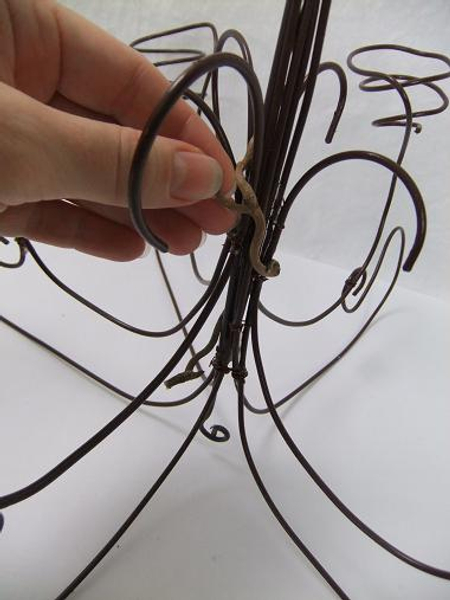 Weave in twigs. I used hazel branches, willow stems and seeded eucalyptus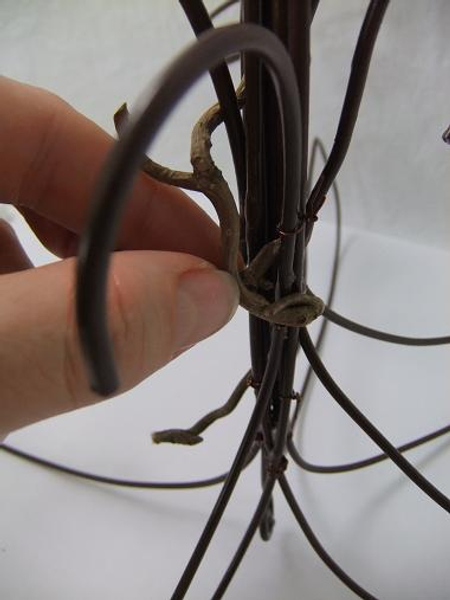 Press the twigs to catch between the wires and wrap around the structure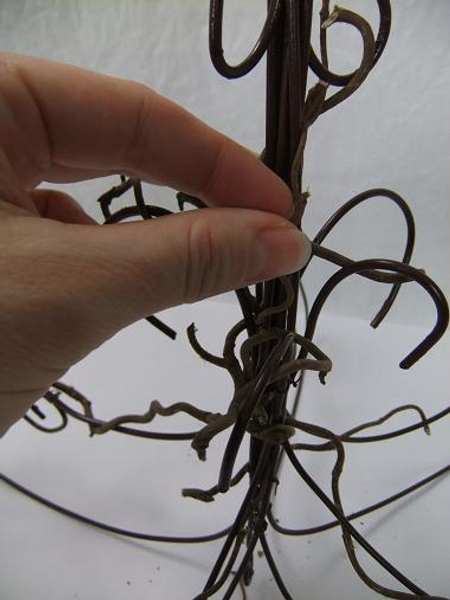 Keep adding twigs. Don't follow the wires but rather create a filigree as plants do on a climbing structure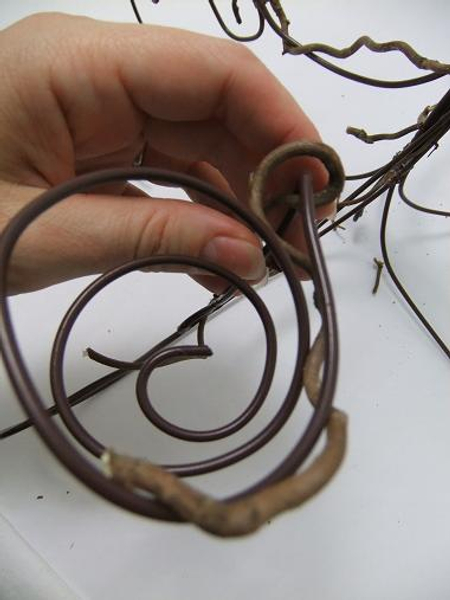 Wrap the twigs around the wire candle nest.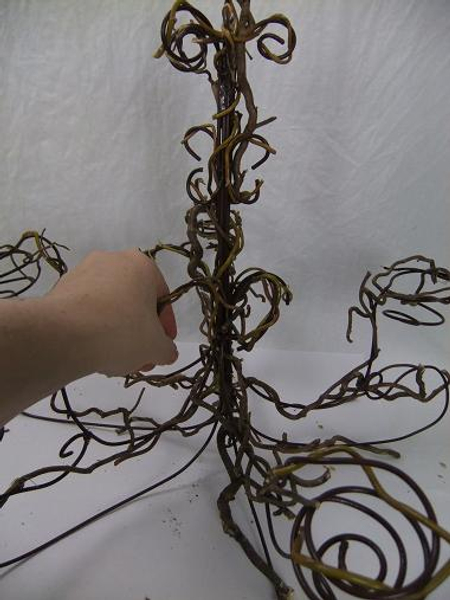 Use longer willow twigs to secure the other twigs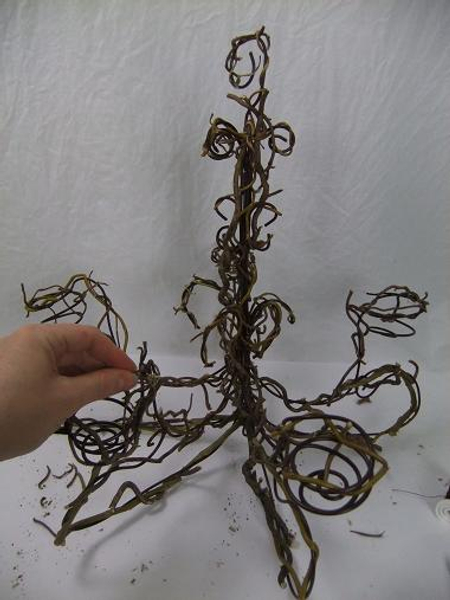 Let these twigs dry on the wire structure before adding the fresh plant material.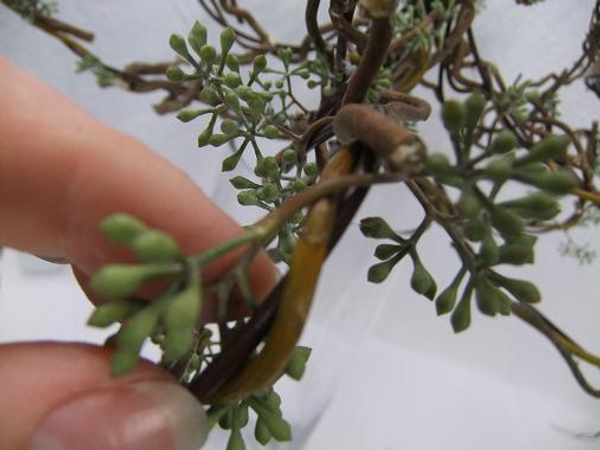 Weave in seeded eucalyptus stems, glue in the crystals, water filled test tubes and orchids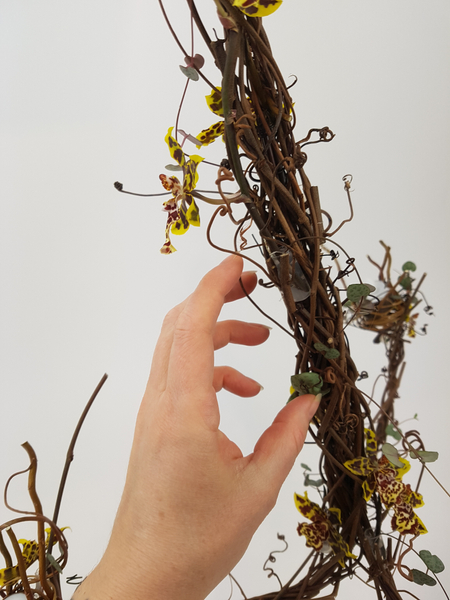 or add rosary vines and oncidium orchids...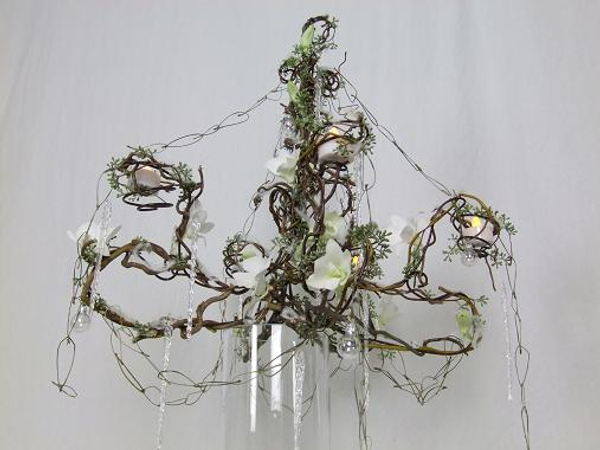 Place the design on a glass vase to keep it stable while working on it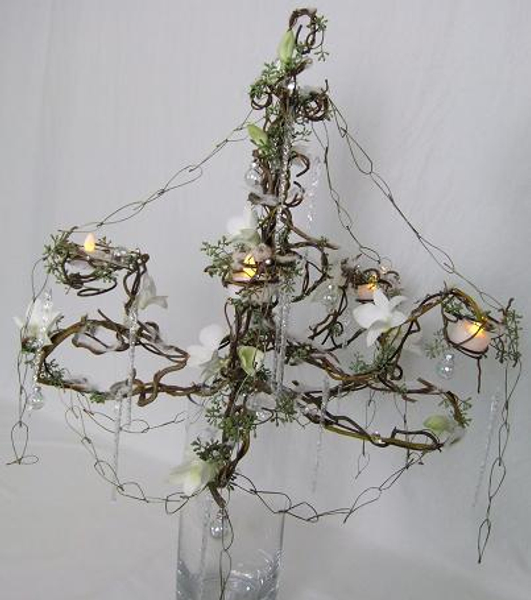 The glories of Christmases long, long ago Floral art Chandelier design ready to hang
Sign up for my weekly newsletter
Every week I add a new design with related tutorials. Be sure to subscribe to receive an email notification with design inspiration.