My Creative Workbook
Christine de Beer - effortless floral craftsman
My article and do-it-yourself wedding design projects in the winter issue of
DIY Weddings Magazine
and Christmas Flower Trends 2012: A Contemporary Christmas inspired by Classic Christmas lyrics

Can't decide on a theme for your December wedding? That is understandable because December, more so than the other months, is filled with contrasts. We draw our inspiration from minimalist winterscapes that reminds you of "The Snow Queen's Castle," to tinsel filled trees in "Santa's Village." These contrasts can be overwhelming when you feel you have to choose the one, instead of the other. Black or white, hot or cold, sweet or sour. Enough such decisions can leave you feeling disappointed because you had to compromise. There is an alternative, and it lies in the study of contrasts.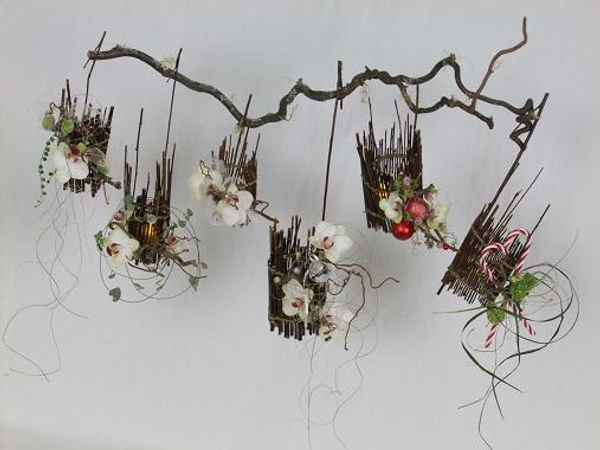 There is a spectrum of possibilities along the line between direct contrasts.
Don't choose between hot or cold. Opt for hot and cold. Scorching hot tea can cool by quite a few degrees before it flips over into its ice tea contrast. The secret is to experiment and find a balance where the decision is right, as opposed to a compromise.

In the study of design contrasts, you start at one end of the spectrum, and slowly make design changes until you reach the other end of the spectrum. Once done, you will immediately know where the balance is right for you.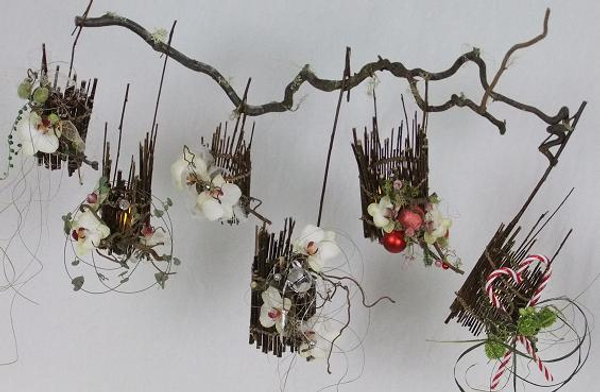 Start with "Winter Wonderland" and its natural romance of a winter landscape, bare twigs, sparkling white snow, icy blue and minimal fuss.One step at a time, transition all the way to a "Traditional Christmas" a joyful celebration: red, green and gold, decorated Christmas trees, twinkling lights, stockings and maximum fuss.
Let me explain with 6 Rustic-Twig, Light-Your-Way Lanterns:

Rustic Winter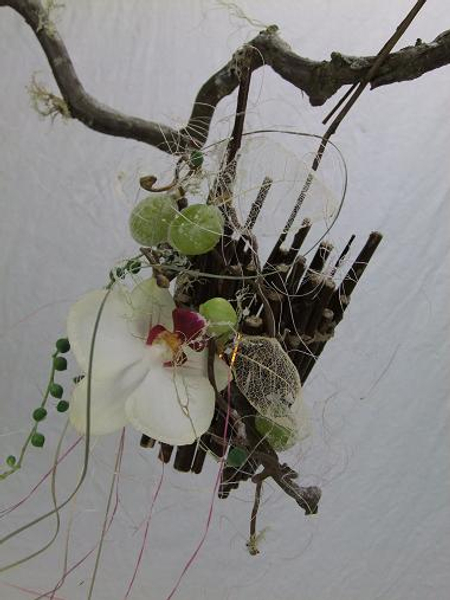 Capture the romance of winter with frosted and toned down details. The warmth of a tiny candle glitters through the twig lantern, emphasizing the magic of glittering, snowy-white design details.
Ring of hearts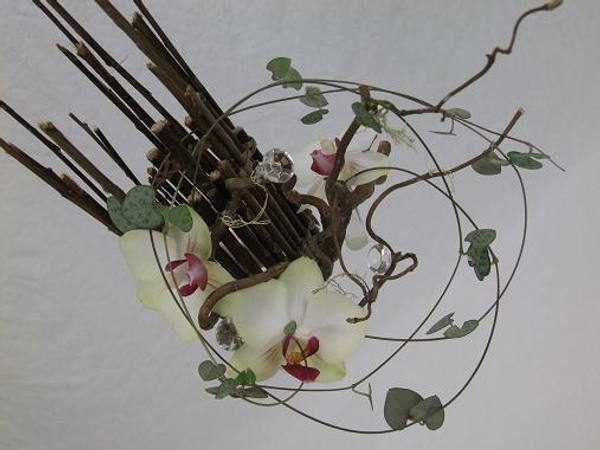 Toned down and elegant, with just a hint of a wreath, without actually being a wreath design.
Baby its cold outside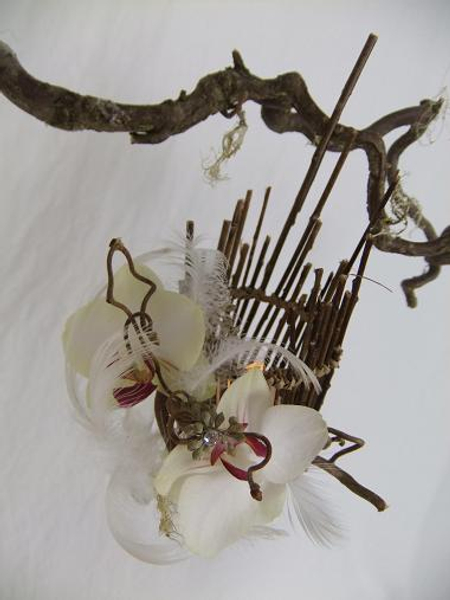 A romantic theme that is tactile and luxurious. Downy white feathers add perceived warmth and comforting winter texture to the winter-white design.
Dashing through the snow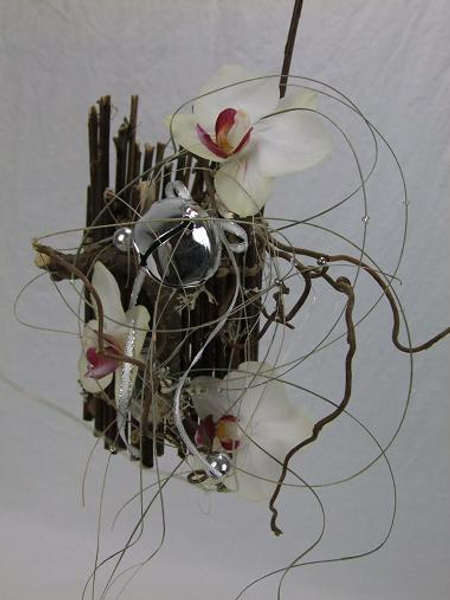 The addition of a tiny jingle silver bell keepsake creates a nostalgic, almost vintage design that reminds of winters past.
Joy!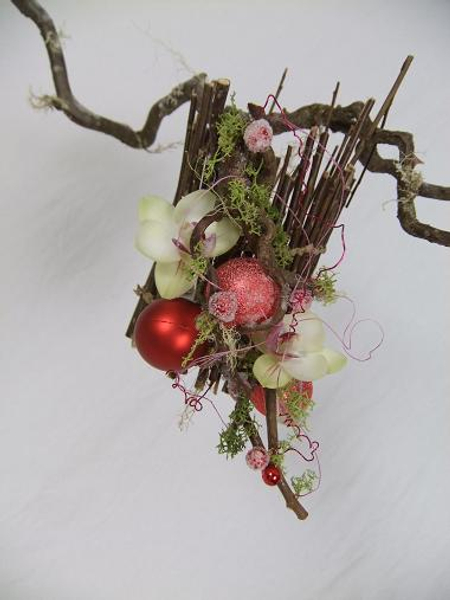 It is all about the magic of the Season. Something that makes you smile. The baubles are definitely Christmassy and the way they are placed in the design reminds of plump winter-berries, discovered on snow covered twigs.
Candy cane lane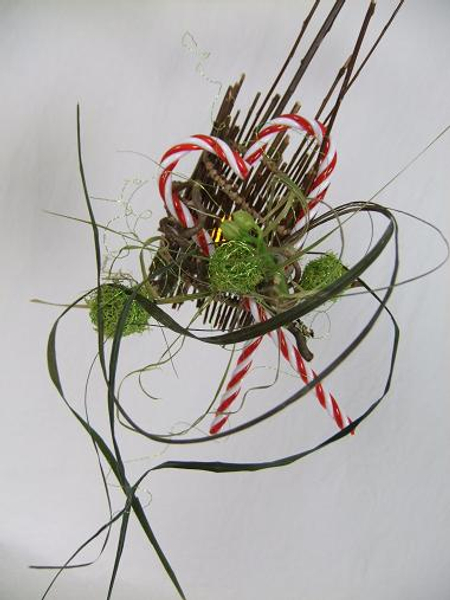 It is just plain quirky and has loads of personality. Informal, casual and all out Christmassy. Still with a romantic twist.
Each time I added another suggestion of Christmas without being obvious. My designs gradually moved from the more formal Winter Wonderland to an all-out Whimsical Christmas. All you need to do is decide where on this line is your balance.

Title from "Deck the Halls" a classic Welsh New Years and winter carol (Nos Galan) dating back to the sixteenth century, with English Christmas lyrics written in 1866 by Thomas Oliphant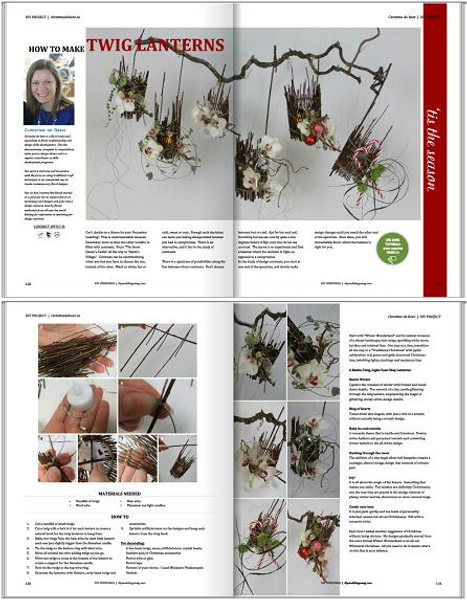 Thank you DIY Wedding Magazine for inviting me to be part of your beautiful winter issue
Sign up for my weekly newsletter
Every week I add a new design with related tutorials. Be sure to subscribe to receive an email notification with design inspiration.