My Creative Workbook
Christine de Beer - effortless floral craftsman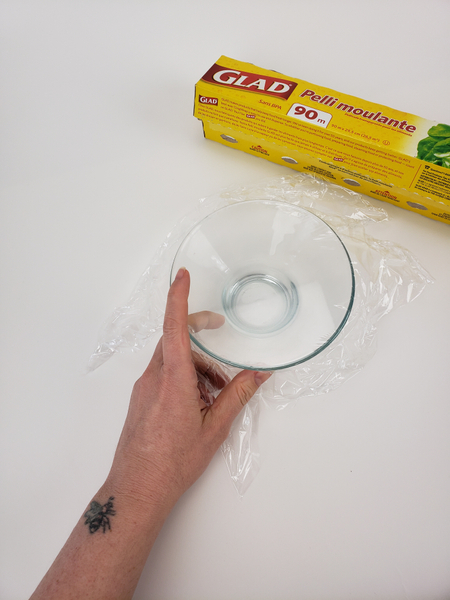 Place some clingfilm over your container. Smooth it out so that it creates a flat surface.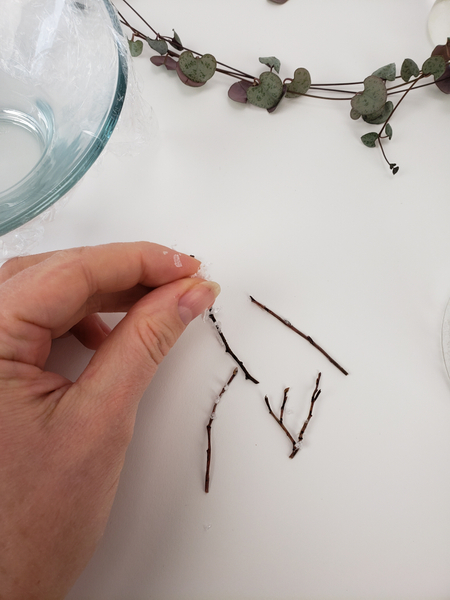 Cut a few budding twigs short and glue some artificial snow on.
See the Tutorial below for more detailed instructions on how I glue artificial snow.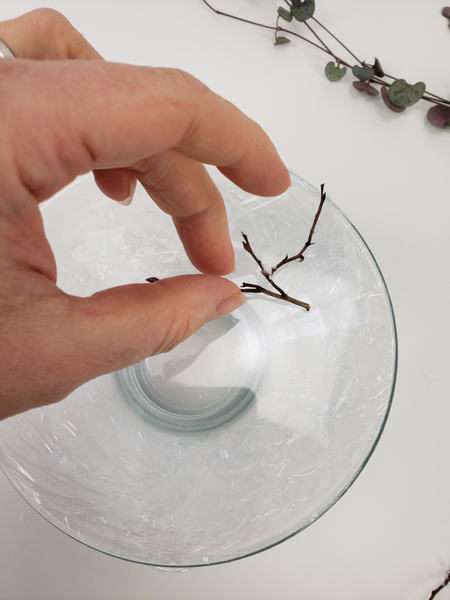 Start to glue the twigs with hot glue.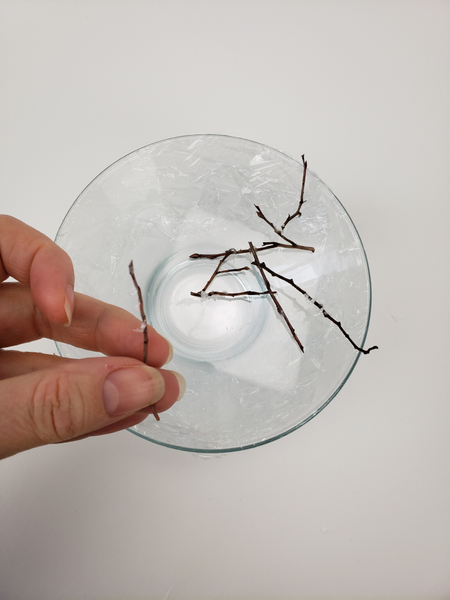 Make sure you glue only the twigs to make it easier to remove the delicate armature.
If you have done this Tutorial... (well, first of... I would love to see!) and secondly take extra care not to glue the twigs to the plastic. The steps I add to create the snow puddles make it even more delicate.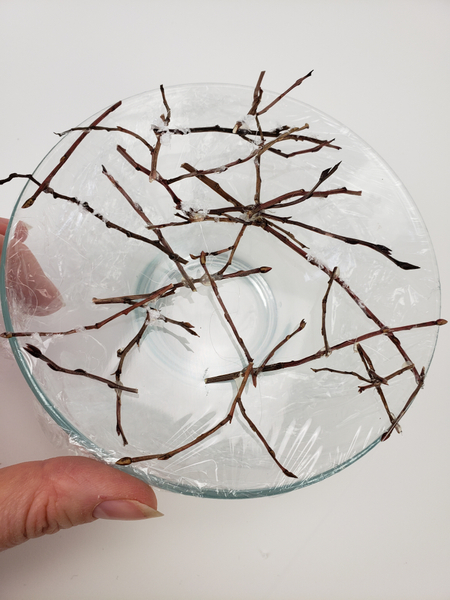 Do not let the stems extend past the edge of the container.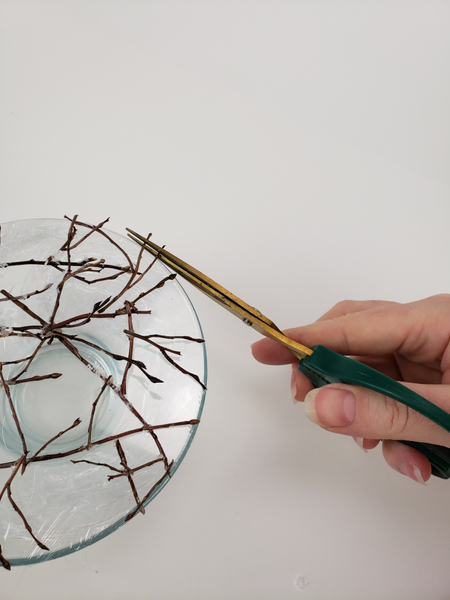 Snip away any twigs that are too long.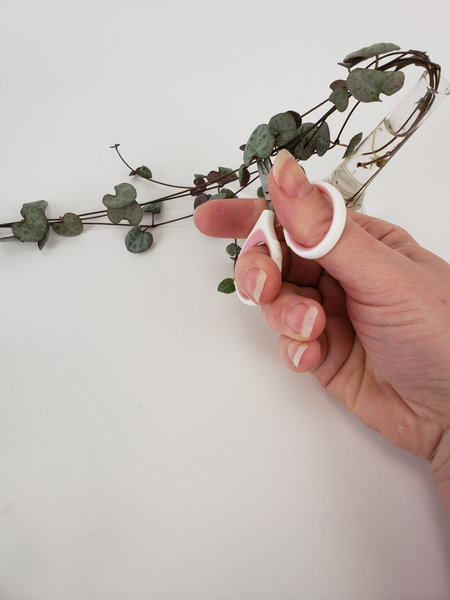 Cut some hearts from a Ceropegia Woodii vine. Or any succulent if you do not have a rosary vine.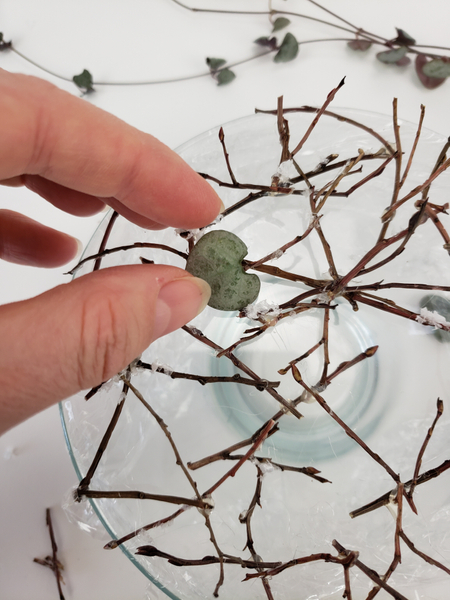 Glue the succulent into the design with floral glue.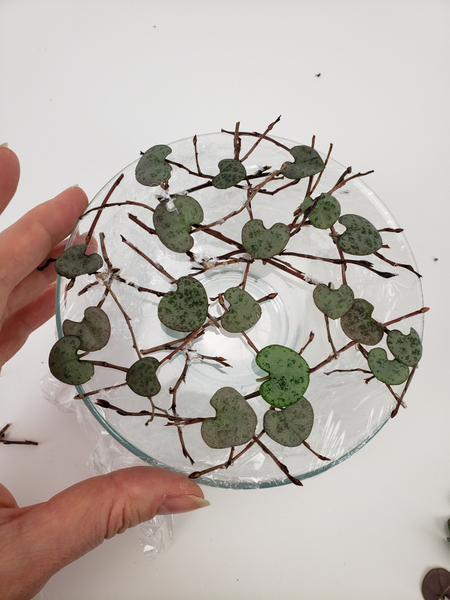 And build up the surface of your design.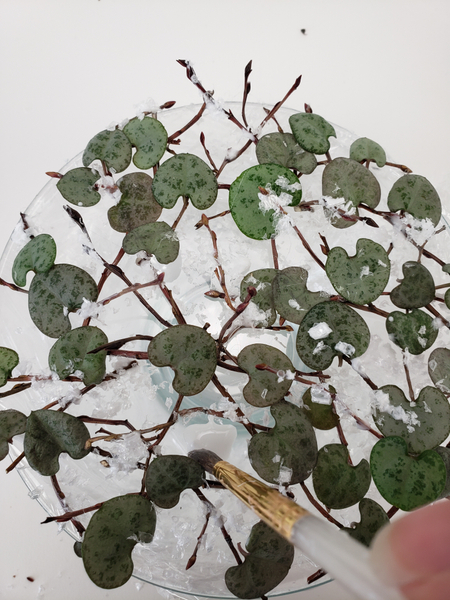 Thin some wood glue with warm water and paint a puddle on the cling film. Be generous with the glue and let the puddle extend to touch at least two twigs on either side so that it remains intact once you peel it from the plastic film. Sprinkle some artificial snow on the wet glue.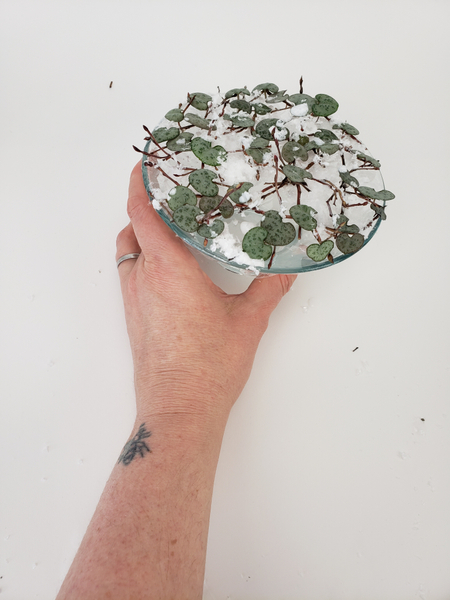 Set the armature aside for the glue to set completely.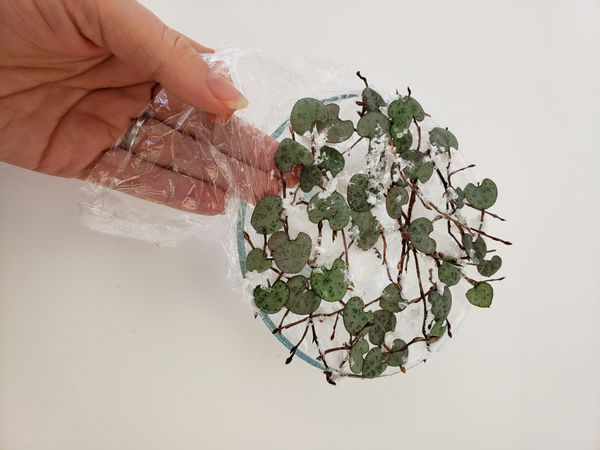 Gently peel the glue puddles and twigs away from the film.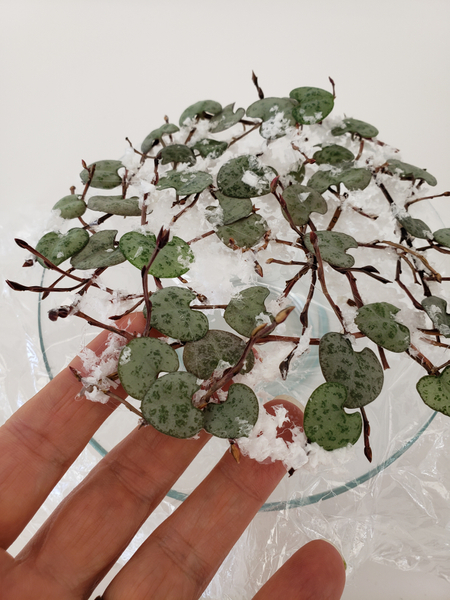 Make sure the snow puddles remain intact.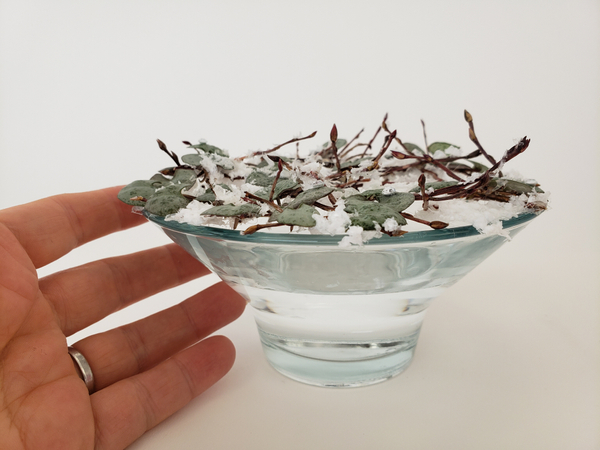 Place the snow puddle armature in a water filled container.
Design note: make sure the snow puddles are well away from the water. The water will dissolve the glue.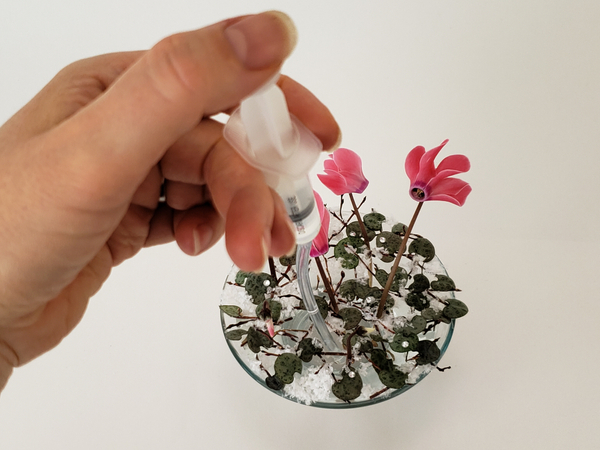 Place the flower stems in the armature and adjust the water level if needed.
Sign up for my weekly newsletter
Every week I add a new design with related tutorials. Be sure to subscribe to receive an email notification with design inspiration.