My Creative Workbook
Christine de Beer - effortless floral craftsman
Double vase Snow Glow Winter Centerpiece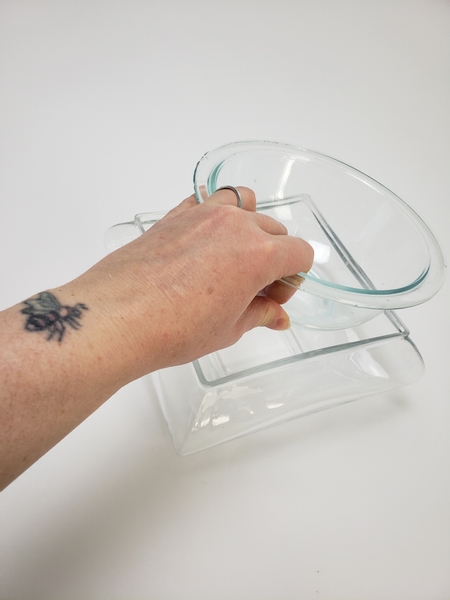 Place a small container in a bigger container to create two design surfaces. One for the fresh flowers and one dry for the candles.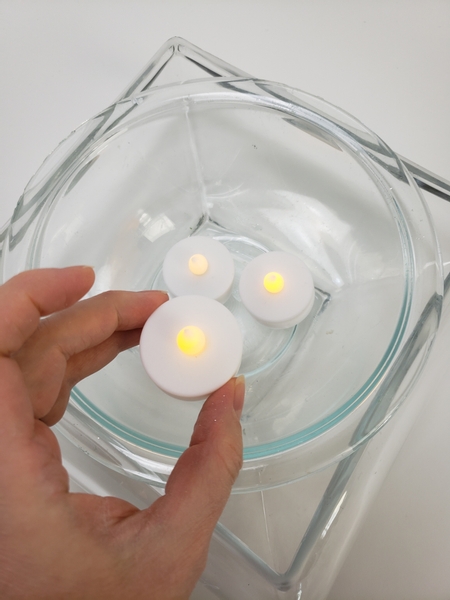 Place a few flameless candles into the inside container.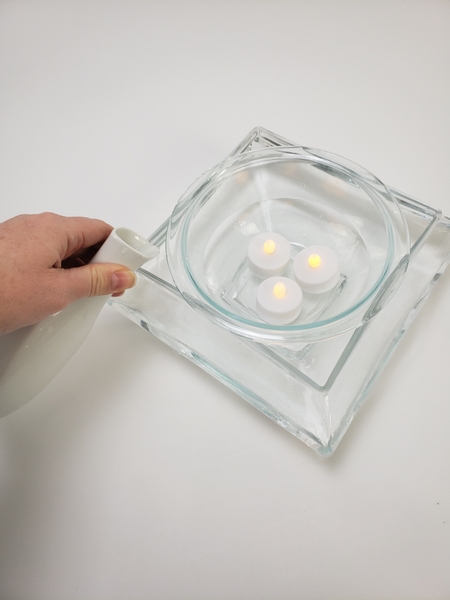 Fill the outside container with water.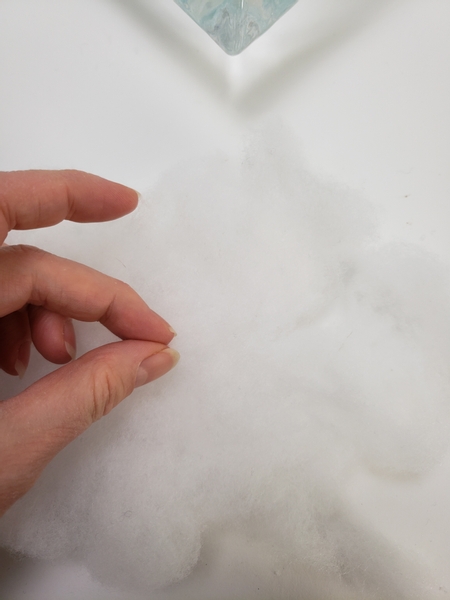 Fluff out foam filler or cotton wool to create a thin layer to lightly cover the candles...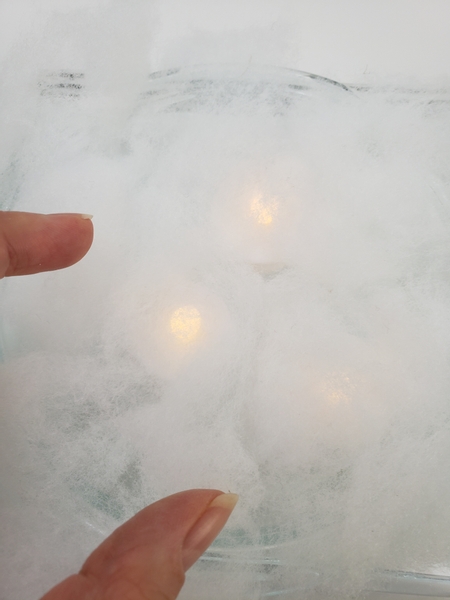 ... to create a slight glow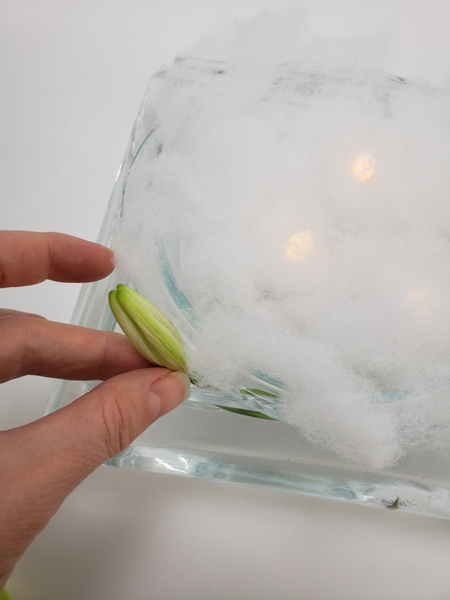 Place a lily bud in the outside container so that it remains hydrated.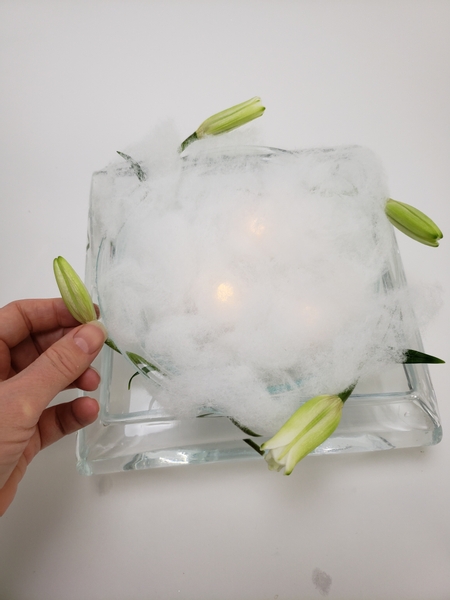 Place these buds to extend towards the other opening so that they create a frame for the glow sections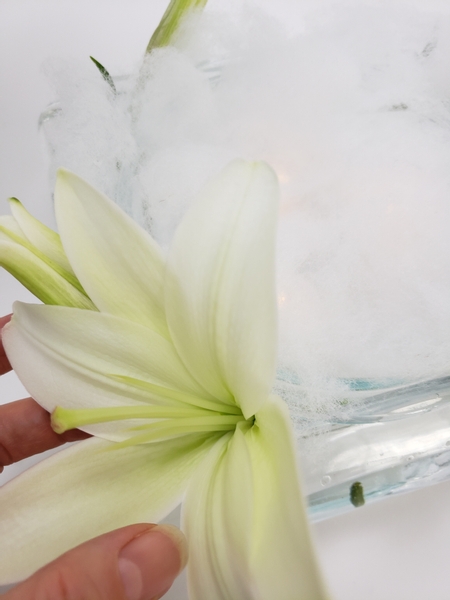 Fill the larger openings with fully open lilies.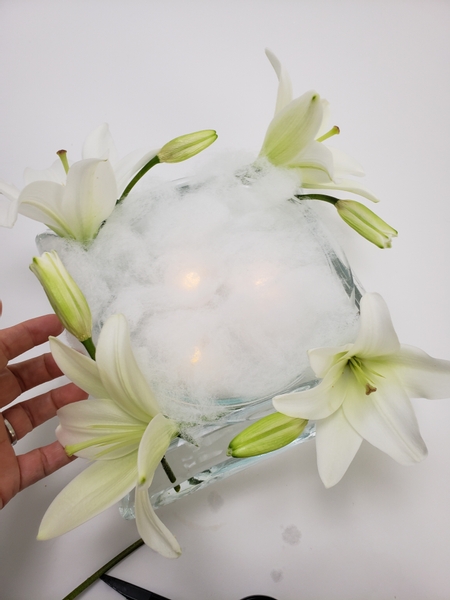 Facing the flowers so that they follow the frame pattern that you created with the buds.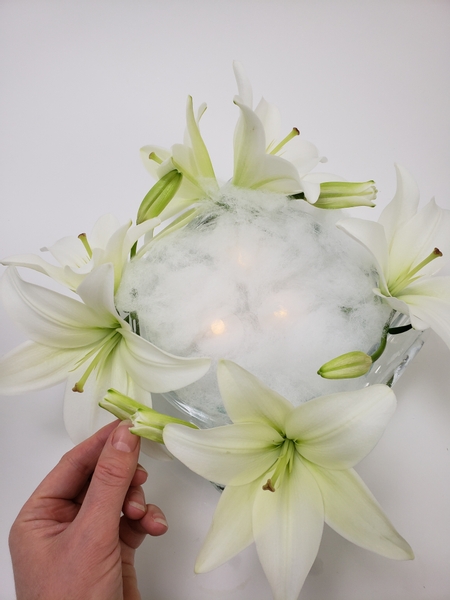 Fill in any gaps with a few more buds and lilies.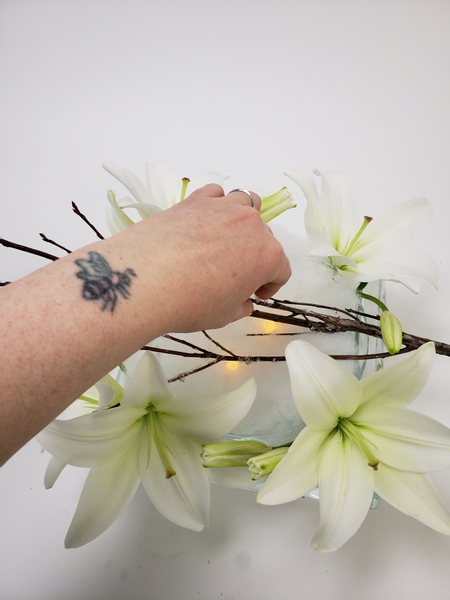 Place a few snow covered twigs to cross over the flameless candle section. If you want to brush up on how to add artificial snow to a twig see the Tutorial below.
Design note: Before securing these twigs with a tiny drop of hot glue to the container quickly read this week's tip in our email. If you are not yet receiving the email make sure to sign up below this post. I add a bit more information about each design in an email each week so that you can reply or comment while looking at the design notes.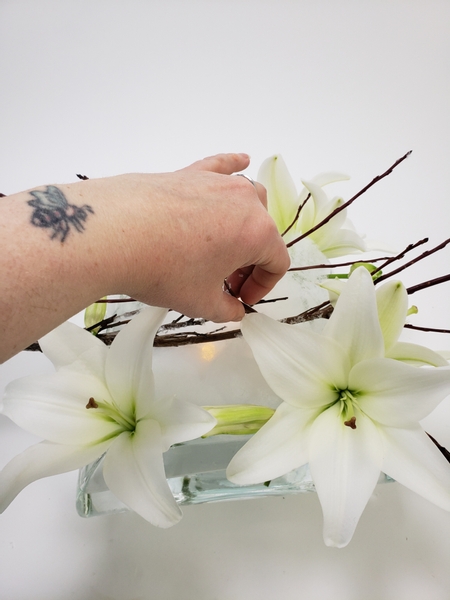 And add another twig to cross over that one to create a bit more dimension.
Book readers turn to page 166 for a rose and grass version of this double vase design idea and page 169 for a few more ideas on how to design with double vases.
For more information about my book: The Effortless Floral Craftsman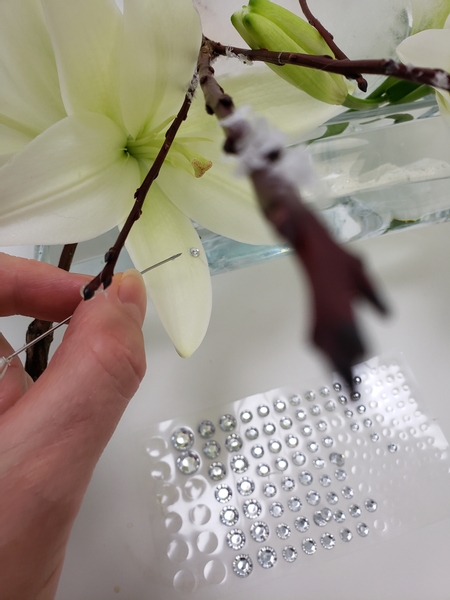 Finish the design with a few dew drop crystals. I actually used an entire pack. Maybe it's Christmas twinkle withdrawal but I loved how they sparkled in the candle light. But you can of course use more... or less or none if you prefer.
Sign up for my weekly newsletter
Every week I add a new design with related tutorials. Be sure to subscribe to receive an email notification with design inspiration.