My Creative Workbook
Christine de Beer - effortless floral craftsman
Lily grid for cradling the first spring sprigs in a small vase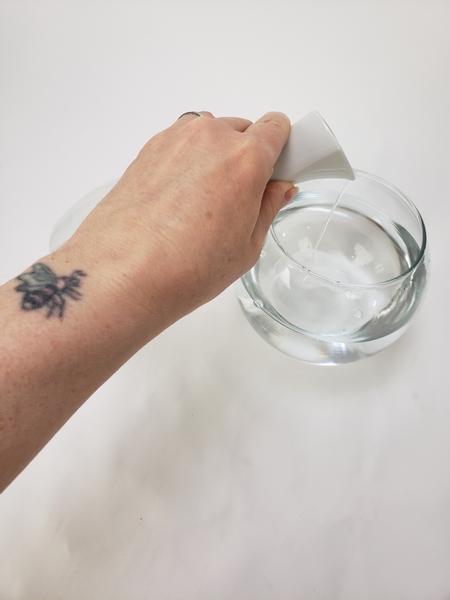 Fill a small fishbowl vase with water.
Tip: we are going to place shorter stems through the lily petals so make sure the vase is filled to almost the top.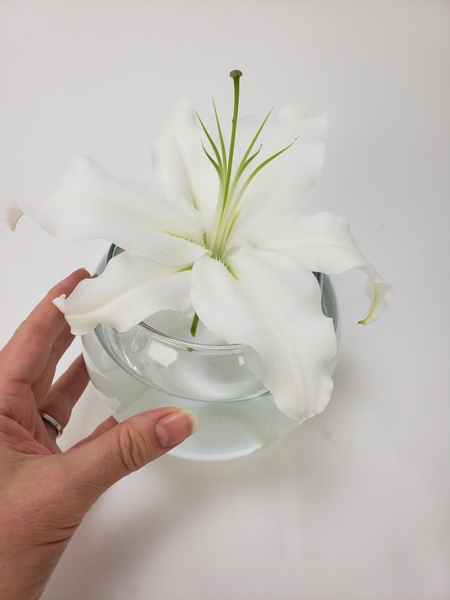 Place a fully opened lily over the opening of the vase
Notice the angle of the flower? This is actually the secret to the whole design. In this week's email I discuss using the flower shape to help you position the rest of the design details. Make sure you are signed up to receive the tip for each week. The sign up is below this post.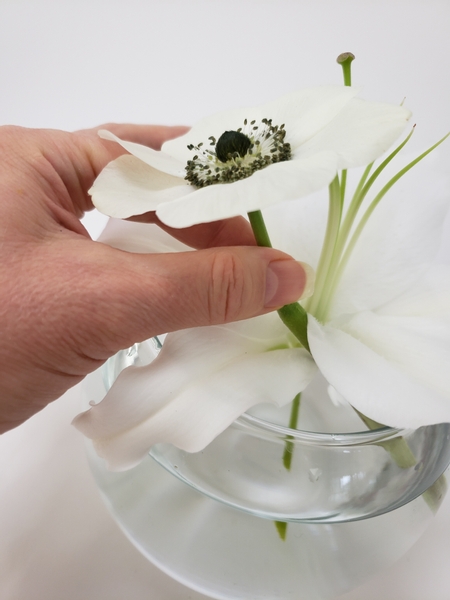 Carefully slip the anemone through the lily petals to keep it in place.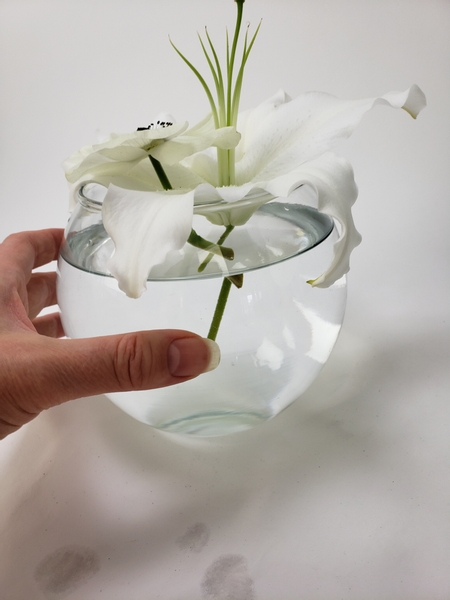 Reposition the anemone so that it sits above the lily.
Again see the newsletter tip for how to do this without damaging the lily.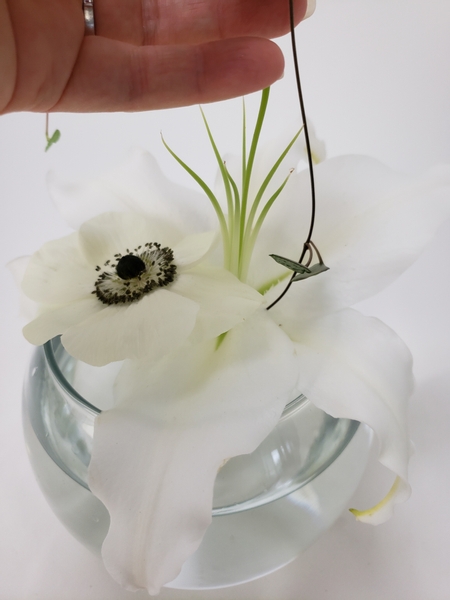 Slip a few rosary vines between the petals...
Book readers turn to page 262 for another example of this. Only this time I am using skewered rosary vine hearts.
For more information about my book: The Effortless Floral Craftsman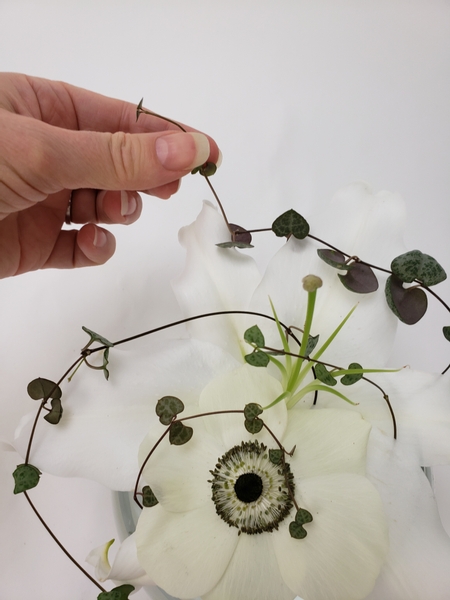 ... And drape the vines over and around the flowers.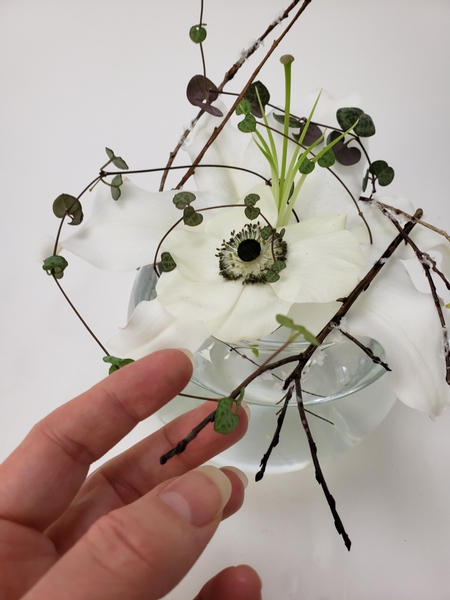 Add in a few snow covered twigs.
For a detailed Tutorial on how to craft snow covered twigs see below this post.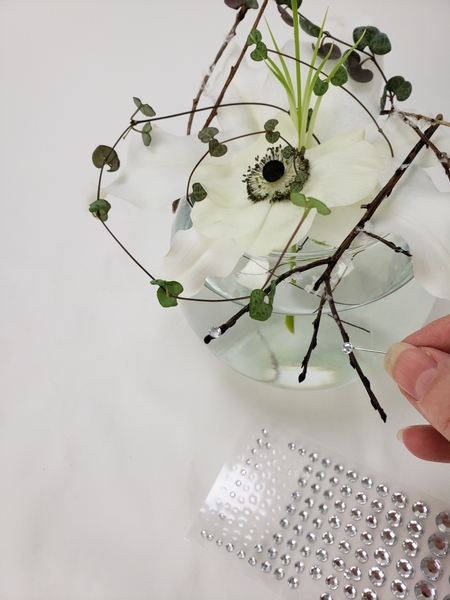 And a few dew drop crystals to finish the design.
Sign up for my weekly newsletter
Every week I add a new design with related tutorials. Be sure to subscribe to receive an email notification with design inspiration.