My Creative Workbook
Christine de Beer - effortless floral craftsman
A Sticky-tape way to keep blossom petals from dropping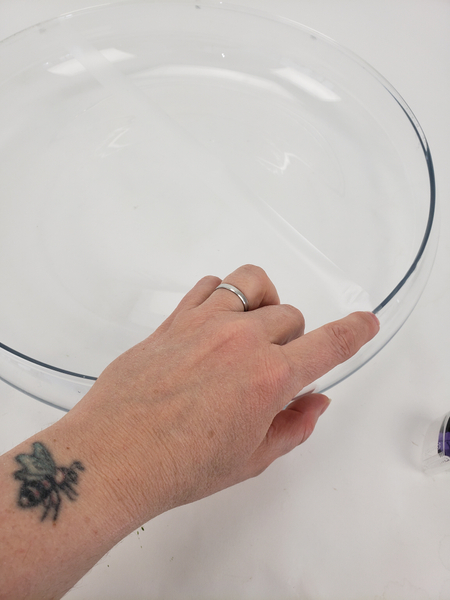 Stick down a grid of clear sticky tape over a shallow container... but...
(and if you know my work you know that I always do this...)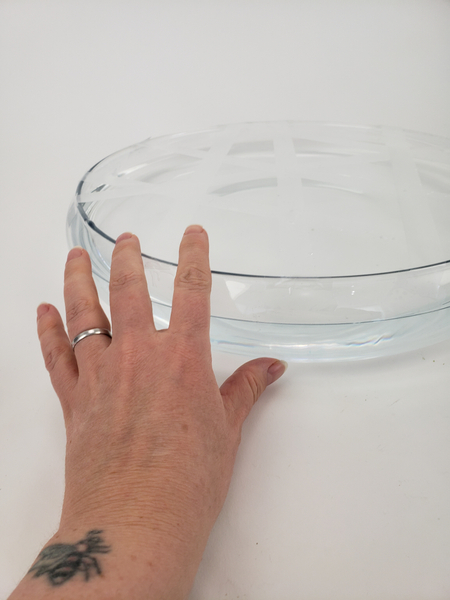 Place the tape so that the sticky side faces up.
You can see more details of how I do this in the Tutorials below.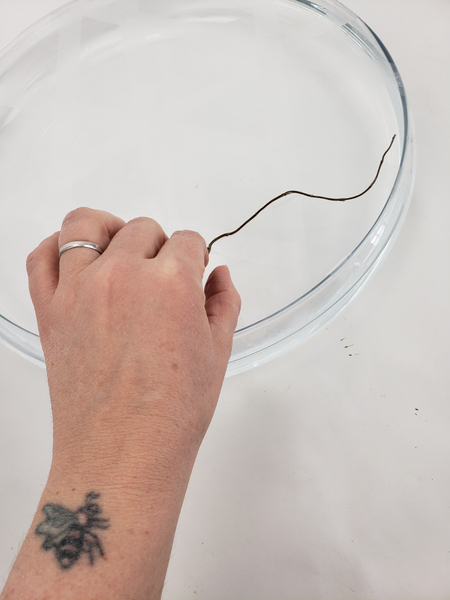 Rest a few frosted twigs over the grid.
See the Tutorial below for detailed instructions on how I frost twigs.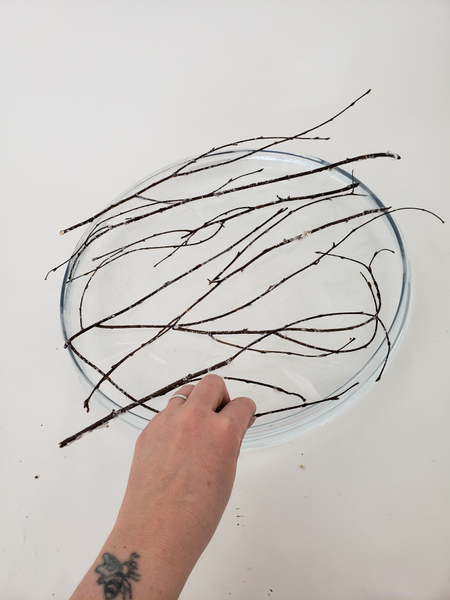 Place the twigs on the grid so that it mimics nature.
If you are interested in how and why I do this... or want to learn more of how to create floral illusions in contemporary floral designs, how to place flowers in modern designs or even how to transition from doing traditional work to contemporary work you can find all the details in my book.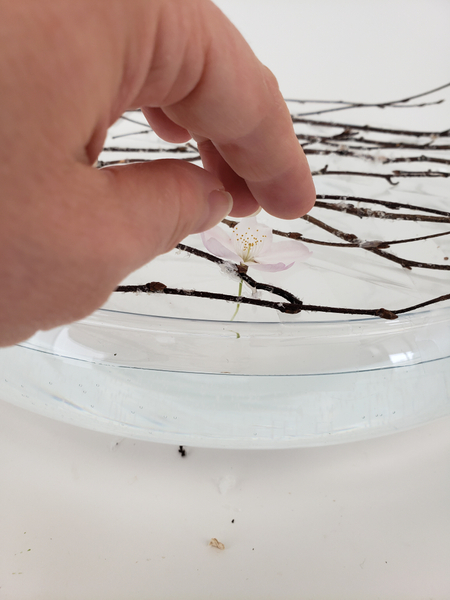 Cut the stems of the blossoms as long as possible so that it is in the water when you place it in the container.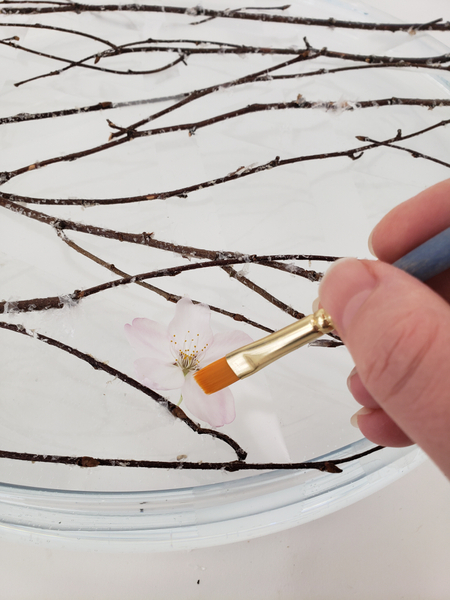 Very gently brush down the petals of the blossom so that it sticks to the sticky tape.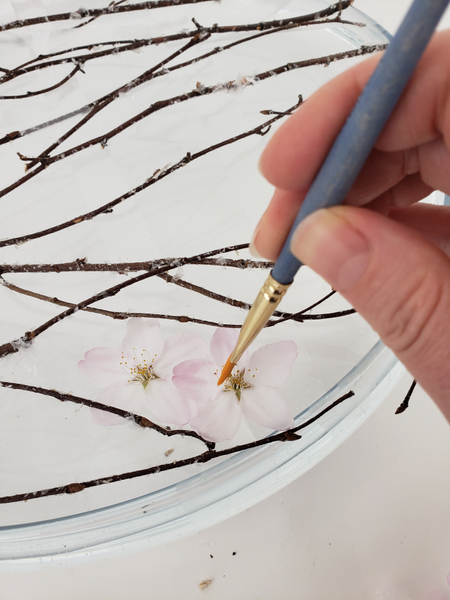 Build up the design by placing the blossoms on the tape grid and brushing down the petals.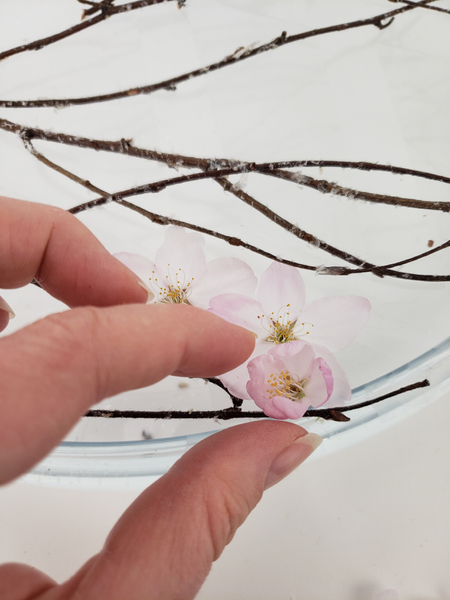 Add in tiny buds to rest between the blossoms.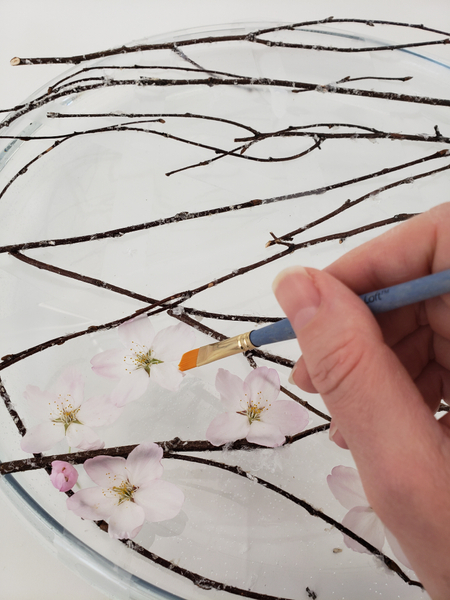 Build up a still life by adding blossoms between the twigs. Make sure you can brush down as much as possible of each blossom to stick to the tape.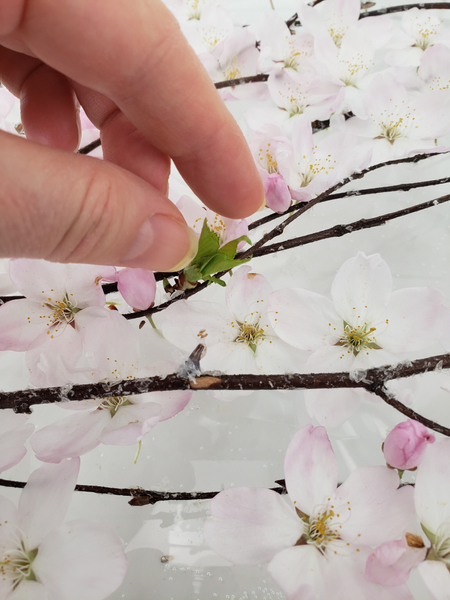 If you dare add a few new sprouting twigs...
... I say if you dare because new growth is notoriously difficult to condition. I have a tip of how I get around this in my book and I also have a tip for you in my newsletter this week. Make sure to sign up so that you do not miss out on these weekly tips.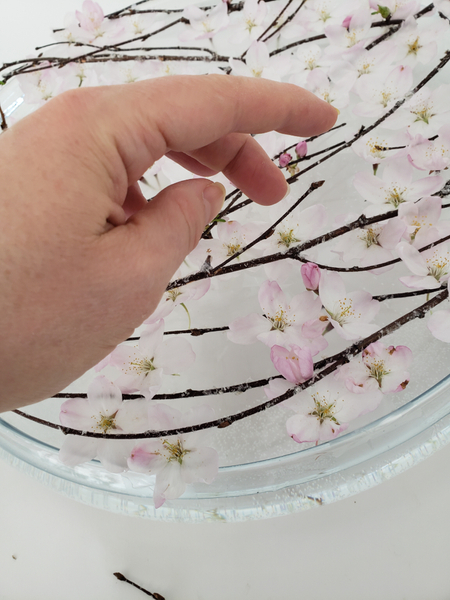 Add in a few additional twigs just for height.
Design Note: My design remained pretty for about a week before the petals started to turn yellow... with absolutely no petals dropping and blowing about.
Sign up for my weekly newsletter
Every week I add a new design with related tutorials. Be sure to subscribe to receive an email notification with design inspiration.