My Creative Workbook
Christine de Beer - effortless floral craftsman
Place delicate stems at an angle in a shallow fiber lined container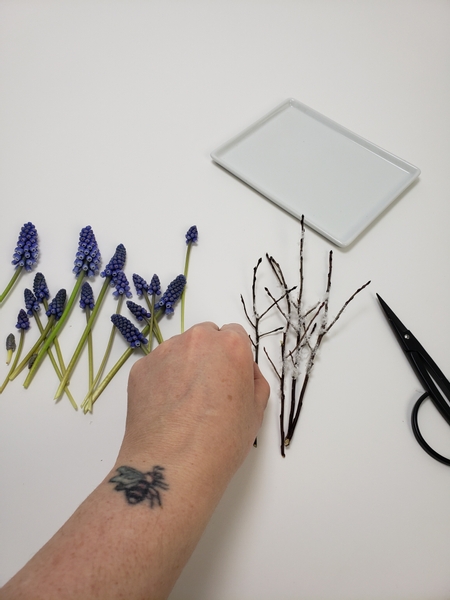 For my design I crafted a snow covered twig armature so you have a bit of preparation work to do before designing.
If you are unsure of how to add snow to twigs see the Tutorial below.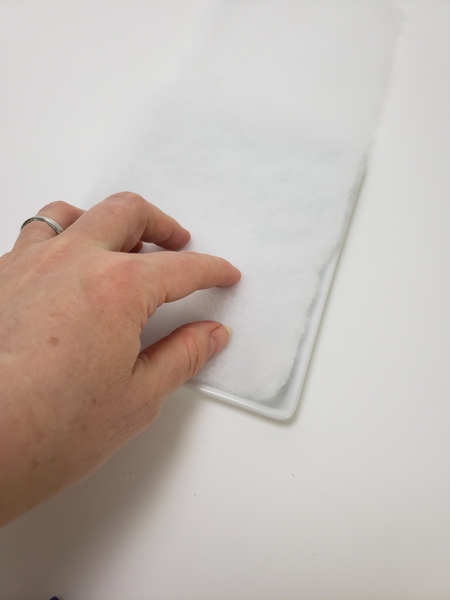 Measure out some fiber to line a shallow container with.
I wanted to explain a bit more about the fibre I use for this design. Make sure you are signed up to our weekly email to read all about it... and ask questions by replying to the email. The sign up is below this post.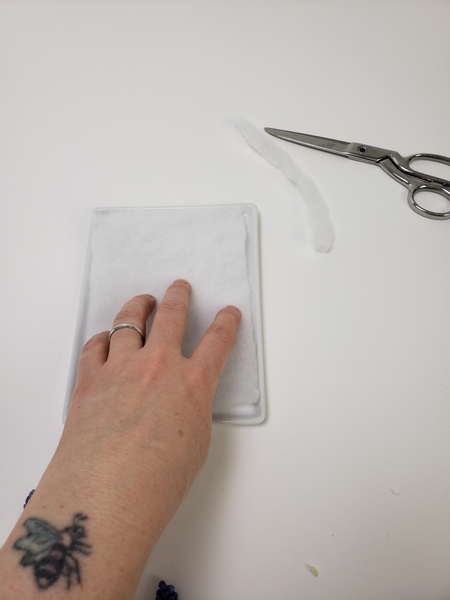 Cut the fiber to fit neatly in the container. Set the fiber aside to craft the armature so that is stands flat in the container.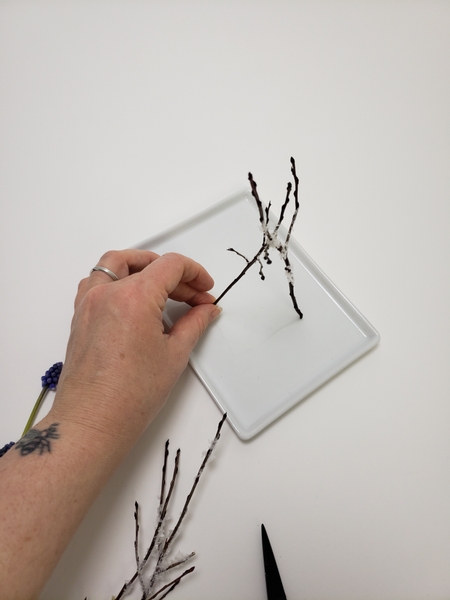 Lean the twigs to one side and secure them with hot glue.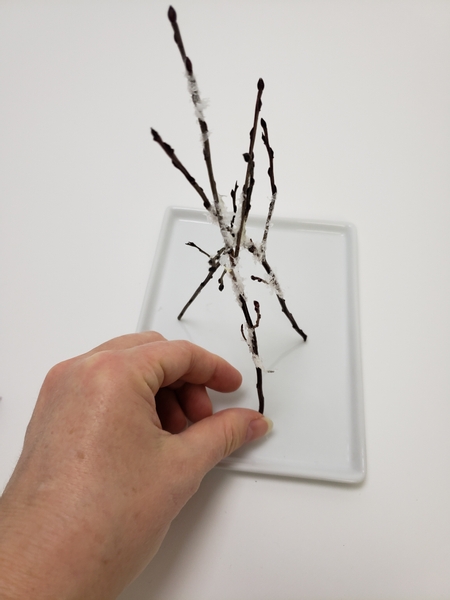 Glue in a third leg so that the armature stands firmly...
Why three legs? I am so happy you asked! This is probably the best tip you can get when making armatures. Always let the armature rest on a tripod. If you want to read more about three legged designs see the Tutorial below.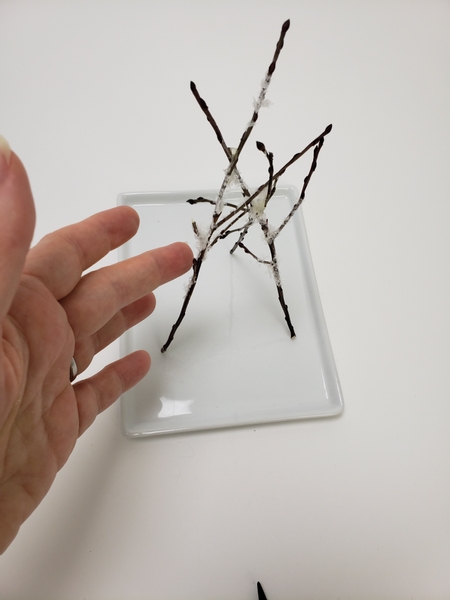 Once secure tap the design from all sides to make sure it stands securely before adding any more twigs or heavy flowers.
If your armature is secure at this point it is smooth sailing from here on. If not, it really is worth the effort to start over or adjust it until it is secure. Don't try to make do... you will just frustrate yourself and the design will look odd.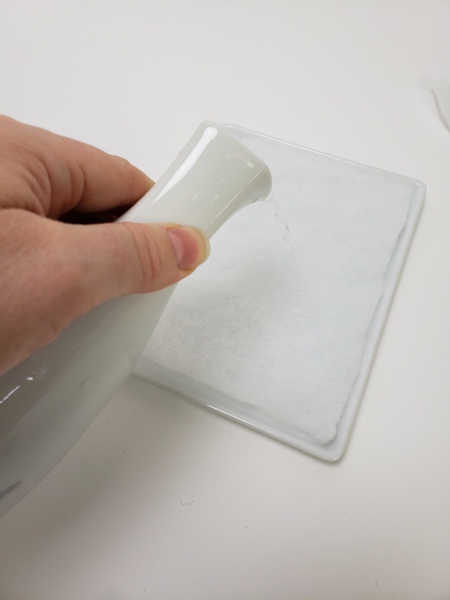 Replace the fibre back into the container and soak it with water.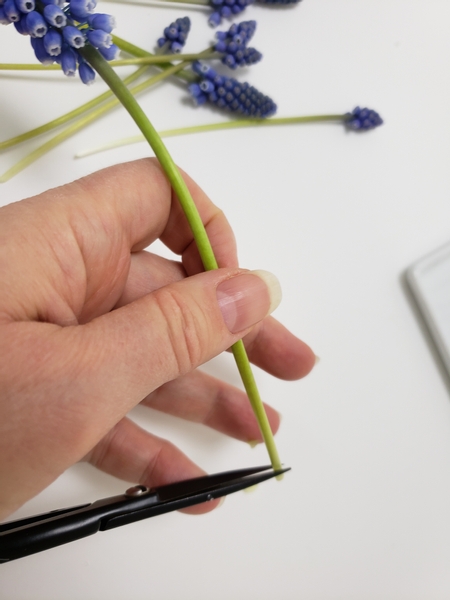 Give the flower stems a fresh cut before placing them in the design.
Book readers turn to page 265 for my tip on how to cut stems when designing in a shallow container.
For more information about my book: The Effortless Floral Craftsman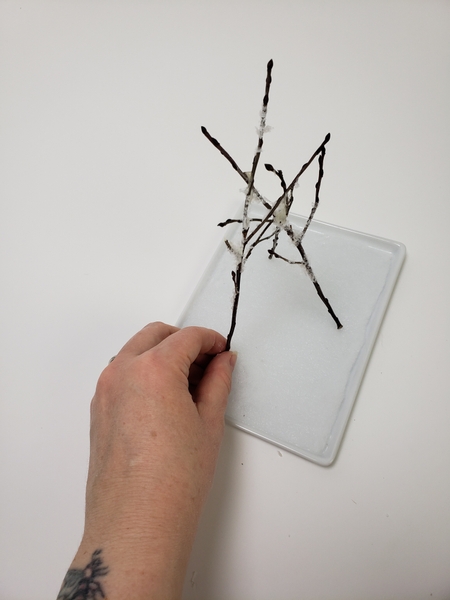 Place the twig armature on the water soaked fibre.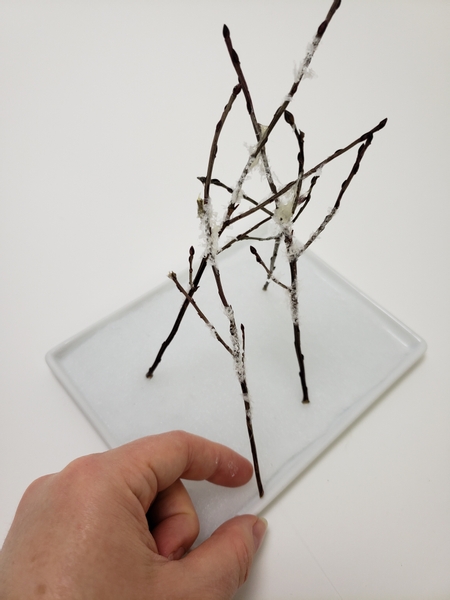 Glue in more twigs to finish the armature.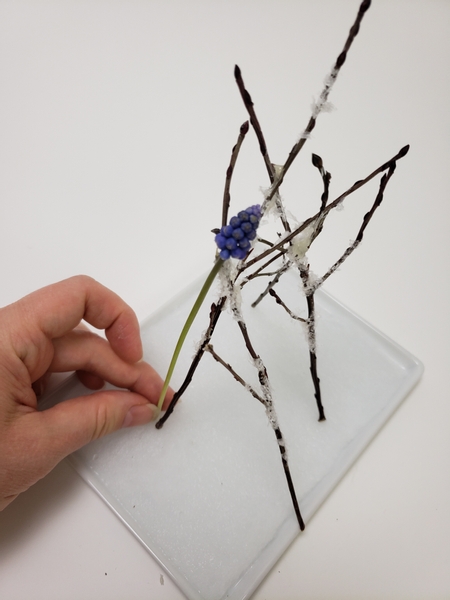 Place the grape hyacinths flowers into the armature.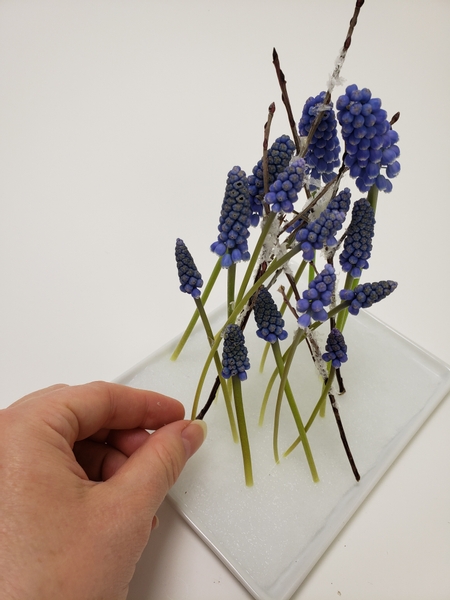 Make sure the stems are nestled into the fibres so that they remain hydrated.
Again I show you a fun tip for making sure the stems remain hydrated that even adds to the aesthetic of the design.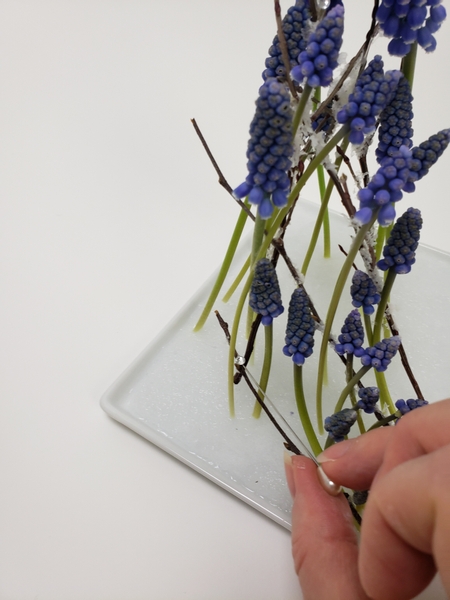 Add in a few dew drop crystals to finish off the design.
Design note: Simply rinse the fibre to clean it and reuse it.
Sign up for my weekly newsletter
Every week I add a new design with related tutorials. Be sure to subscribe to receive an email notification with design inspiration.