My Creative Workbook
Christine de Beer - effortless floral craftsman
Sparkling dew drop puddle to keep flowers hydrated even during a heatwave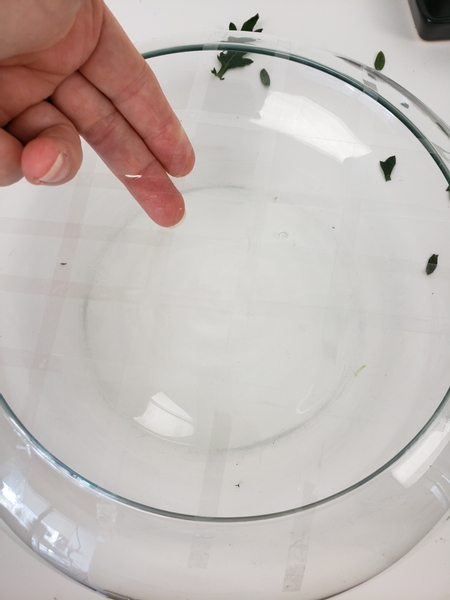 Tape a grid over a display container.
If you are unsure of how (and why) to tape a grid over a container turn to page 147 of my book where I show you ways to support your flowers. Also, to get you started, I have included a detailed Tutorial below this post.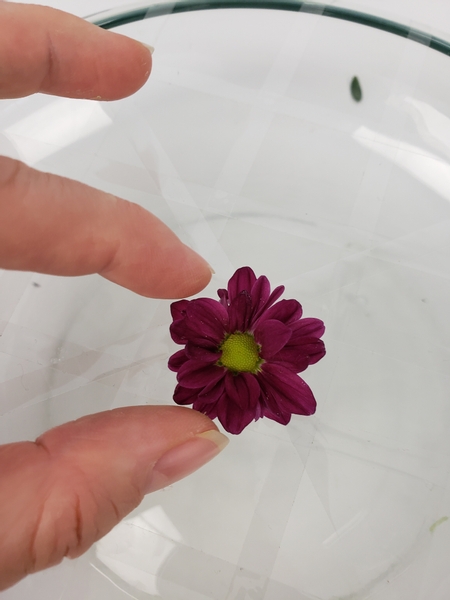 Cut the flower stems short and place it between the taped grid pieces so that the flowers are suspended with the cut stems below the water.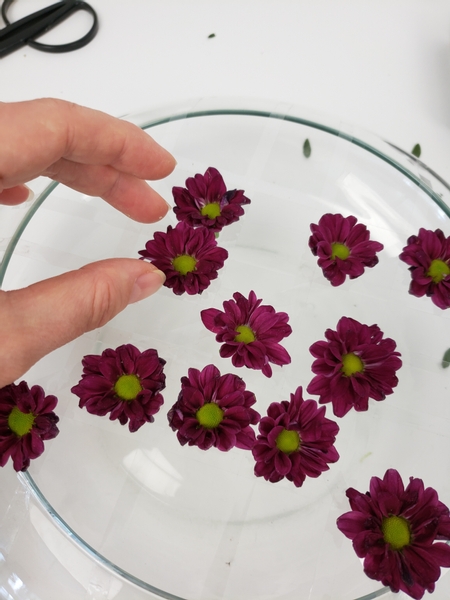 Fill in the gaps with flowers.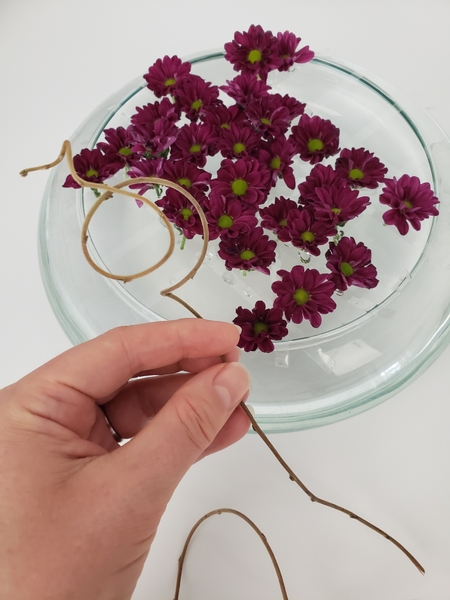 Place a pretty dried vine draped over the container...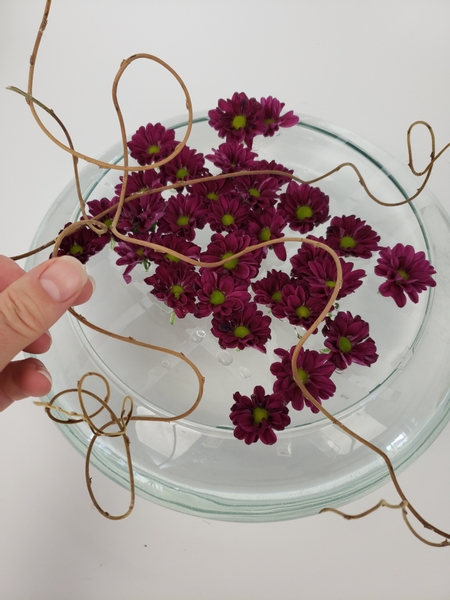 Make sure to keep some of the taped grid areas exposed...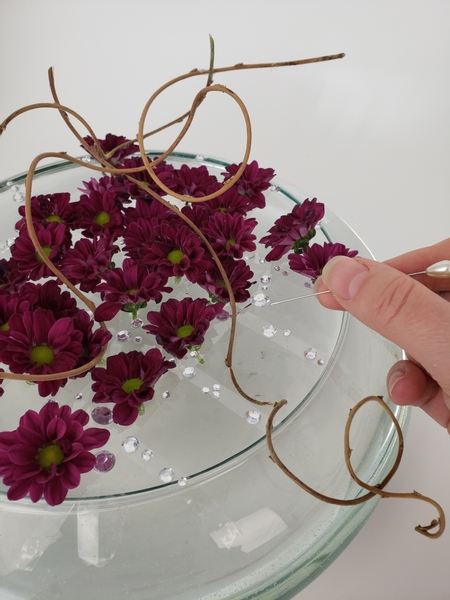 For some sparkling dew drop crystals.
Design note: add a few crystals right on the edge of the grid to break up the straight lines. It can be rather tricky to pick the beads that accidentally drop into the water because they float about- it happens more often than you think! This week in our email I show you my trick for picking out these floating crystals in no time. Make sure you are signed up to receive the once a week email tip. The sign-up is below this post.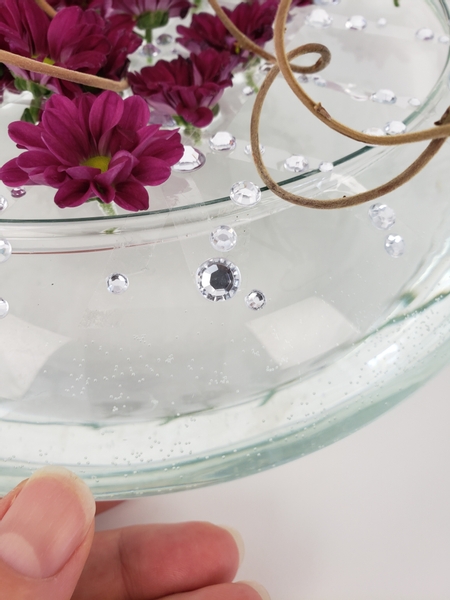 Slowly turn the container and add crystals all the way around the edge of the container
... and to make it easier to clean up: place the beads on the sticky tape. This way it is easier and less time consuming to remove. You will even be able to use the crystals again.
Sign up for my weekly newsletter
Every week I add a new design with related tutorials. Be sure to subscribe to receive an email notification with design inspiration.