My Creative Workbook
Christine de Beer - effortless floral craftsman
Popsicle Stick Square Armature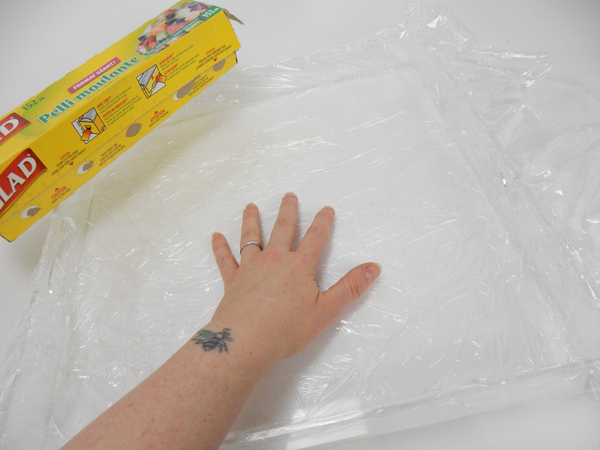 Line a deep square tray with plastic wrap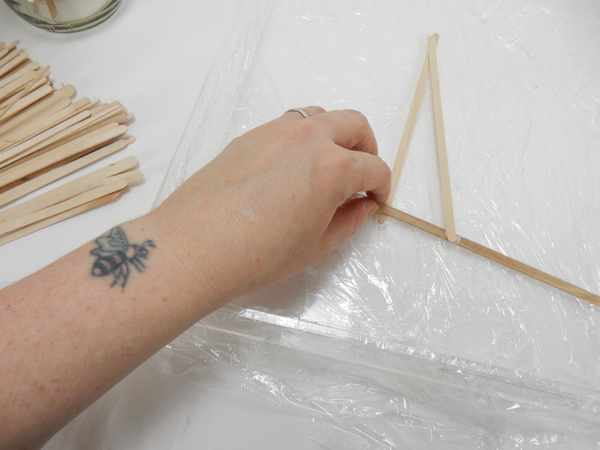 Set the Popsicle sticks in the tray and secure with wood glue in a random overlapping pattern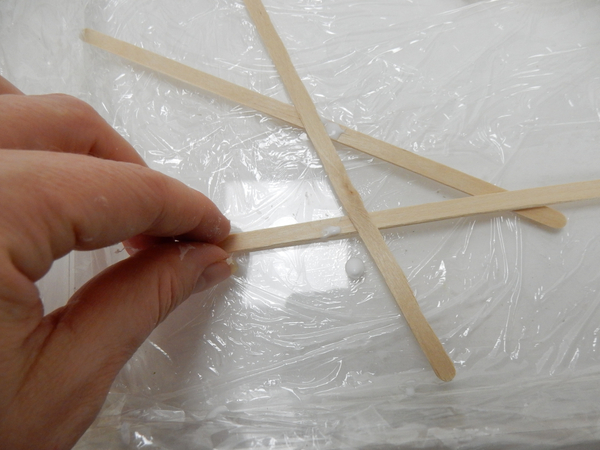 Build up the shape making sure every connection point is secured with wood glue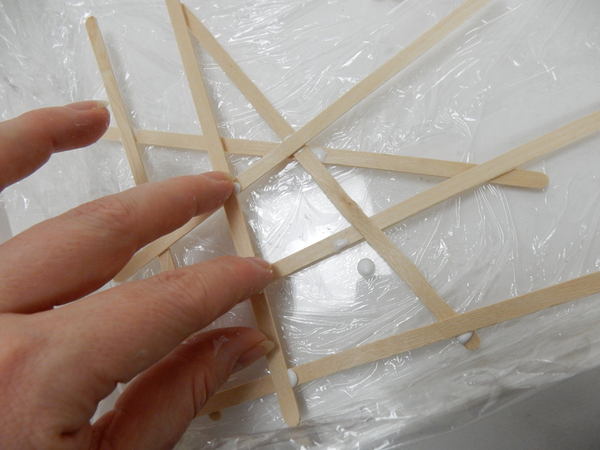 As a rule of thumb, I try to glue each stick at three points to the neighbouring sticks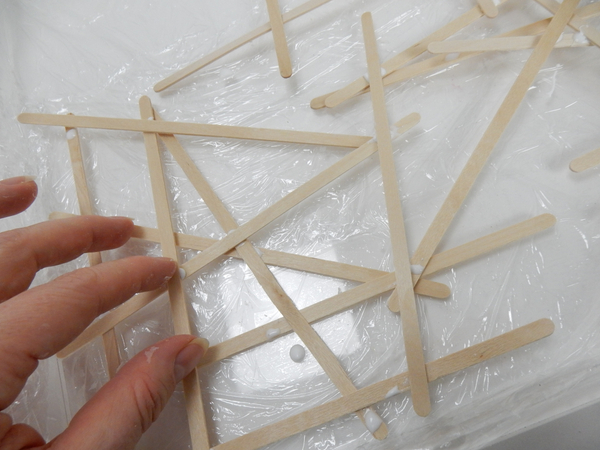 To create dimension built the sticks so that it rests both over and under the other sticks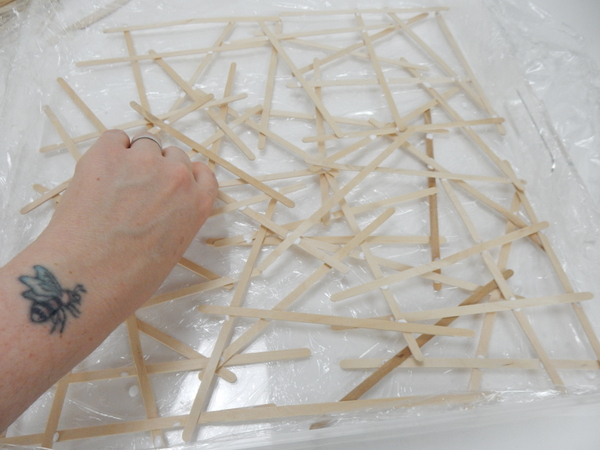 Once you have the first layer move on to add the next layer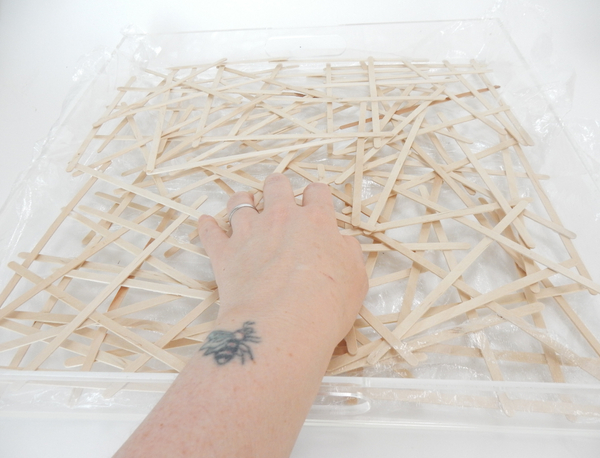 Keep adding layer after layer.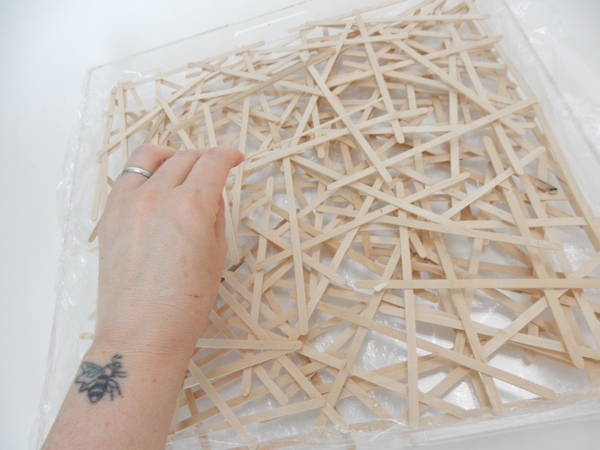 When you have a solid armature set it aside to dry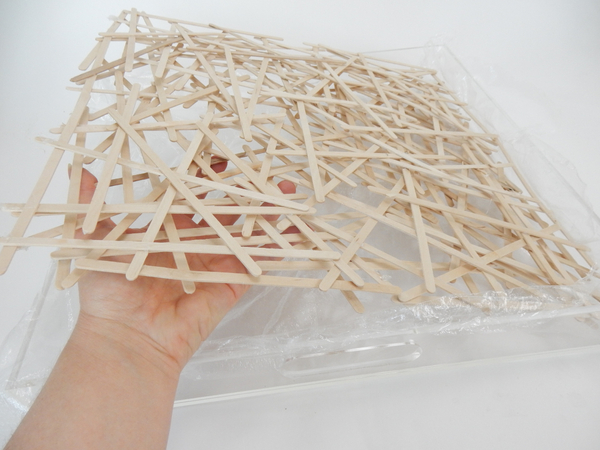 Lift the armature from the tray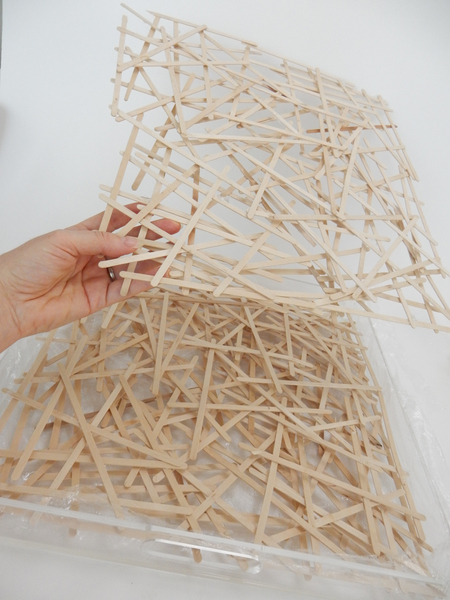 Glue the second Popsicle square in the same way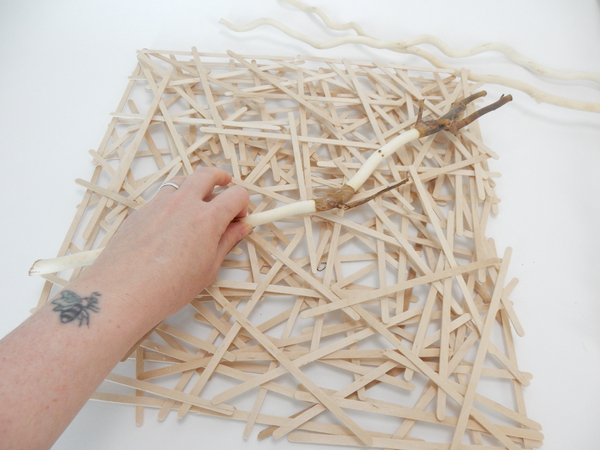 Set the armature on a flat working surface and glue in a partially stripped willow stick
See the Tutorial below for detailed instructions on how to strip the bark from willow sticks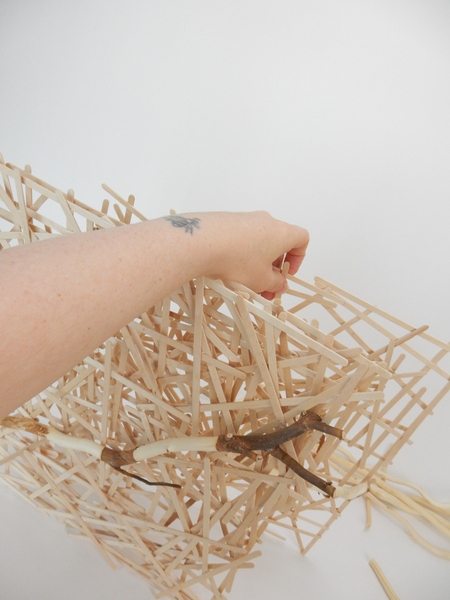 Set the two armatures upright with a gap between the two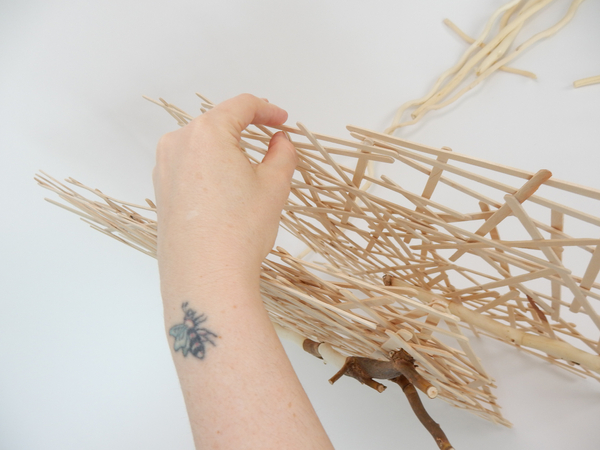 Let the armatures balance on the working surface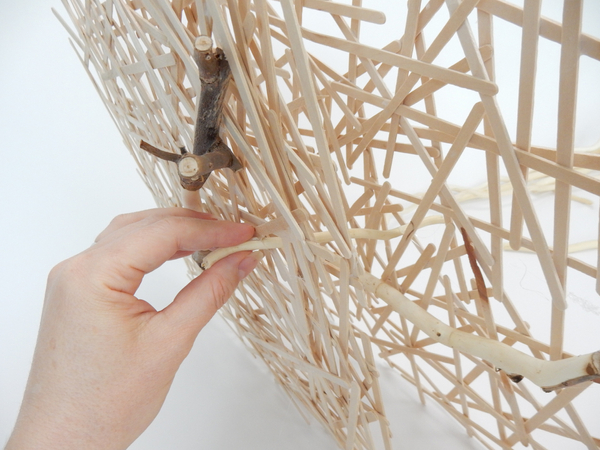 Press a willow twig from one side of the armature straight through to the other side and glue to secure.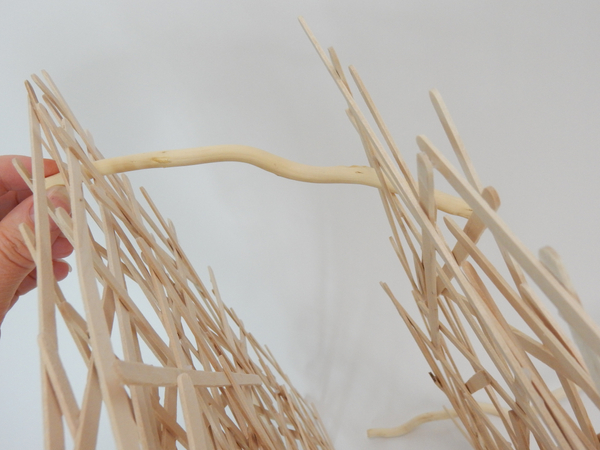 Keep adding sticks to secure the two armatures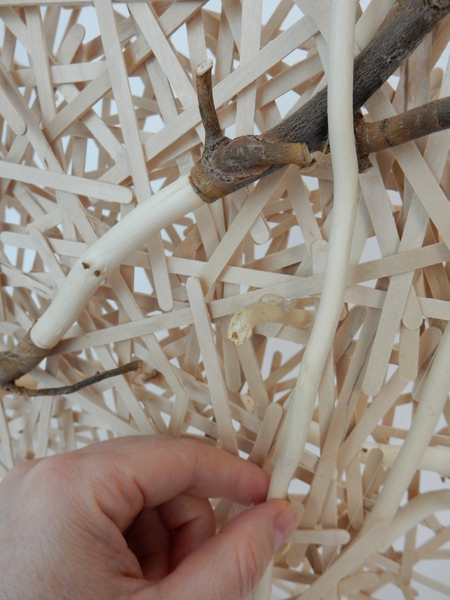 Add in some more decorative willow sticks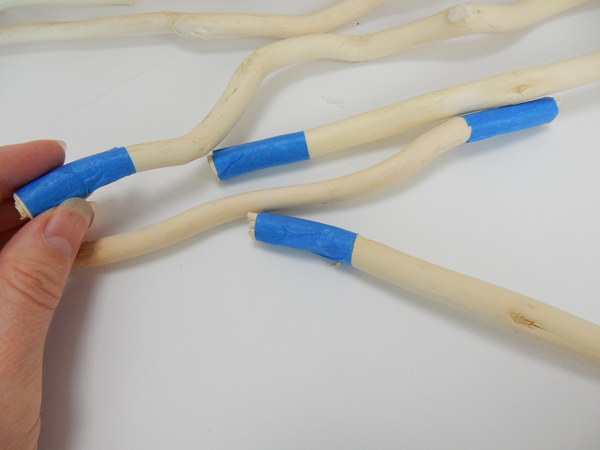 Wrap painters tape around the bottom of four willow sticks as spacers for the armature feet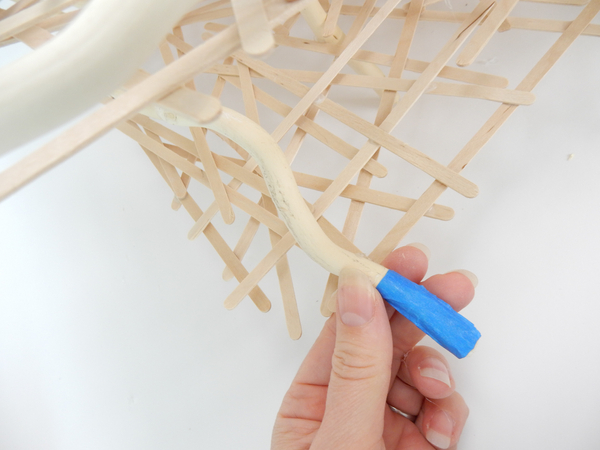 Glue in the stick so that only the blue tape sticks out from the bottom of the armature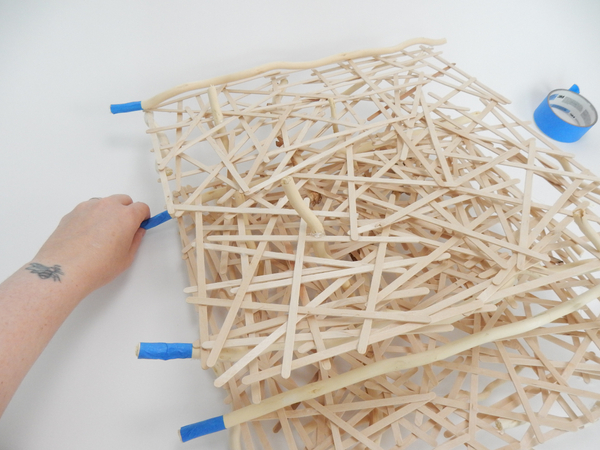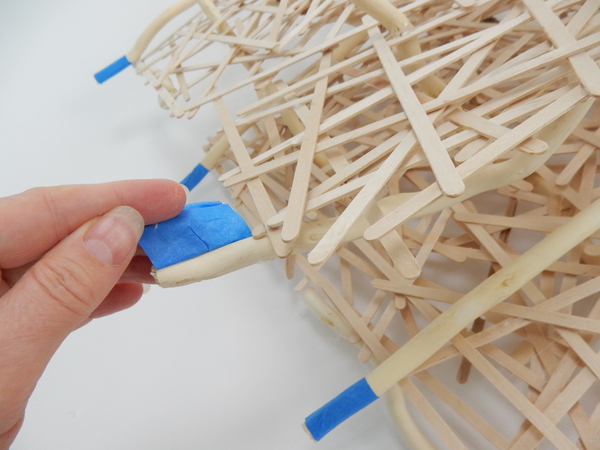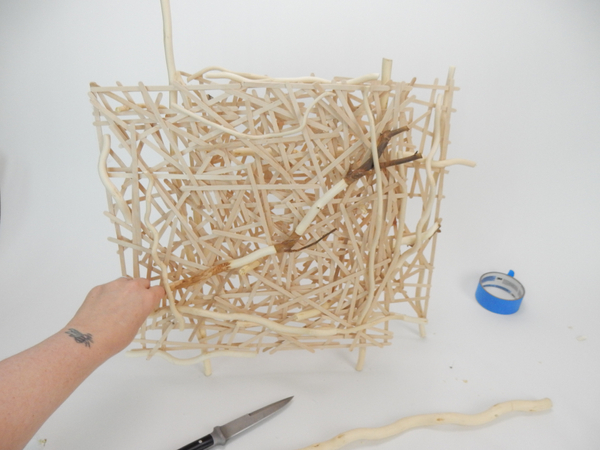 The armature is now ready to design with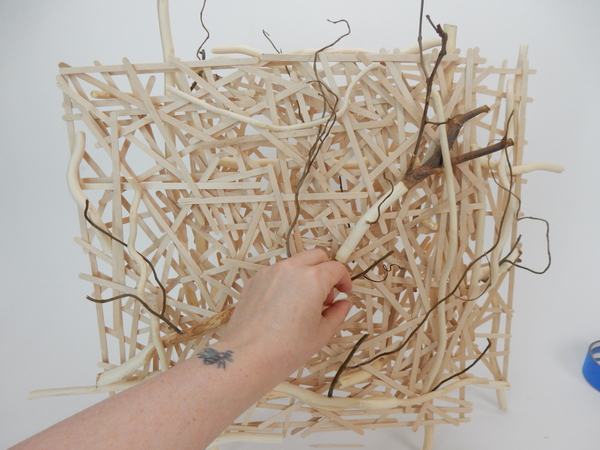 Glue in a few willow tips, ivy leaves and grape vine tendrils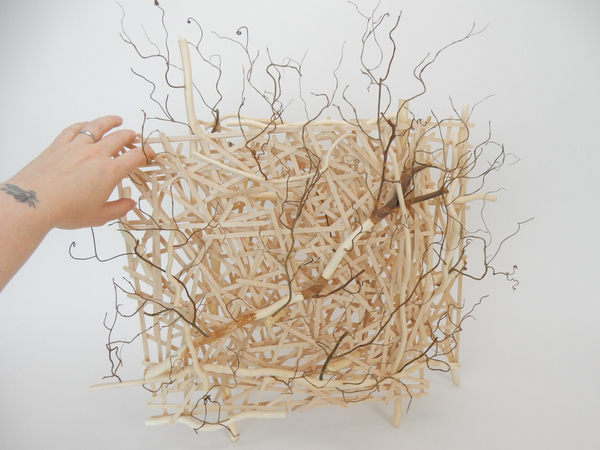 Popsicle stick armature ready to add flowers
Sign up for my weekly newsletter
Every week I add a new design with related tutorials. Be sure to subscribe to receive an email notification with design inspiration.