My Creative Workbook
Christine de Beer - effortless floral craftsman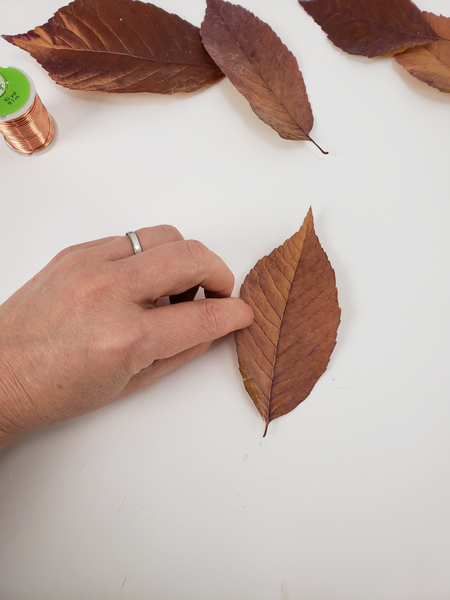 Gather a perfectly shaped autumn leaf.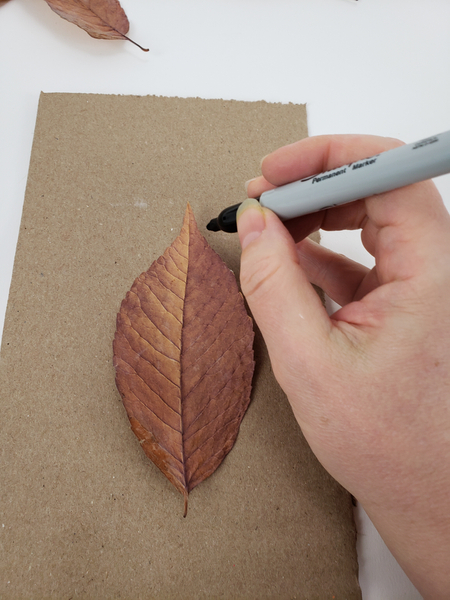 Draw the outline of the leaf on cardboard or paper to use as a template.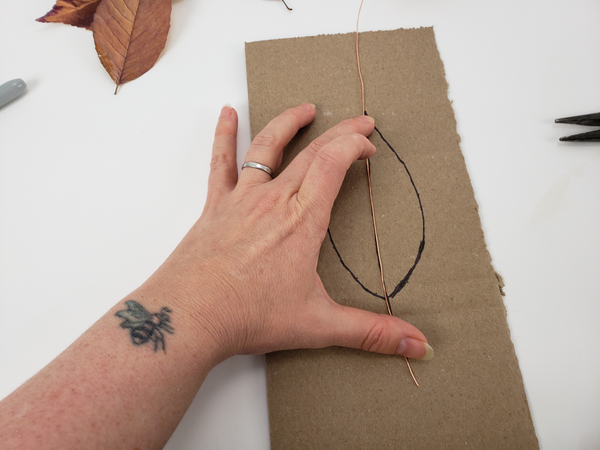 Bend wire to follow the drawn template starting at the middle vein.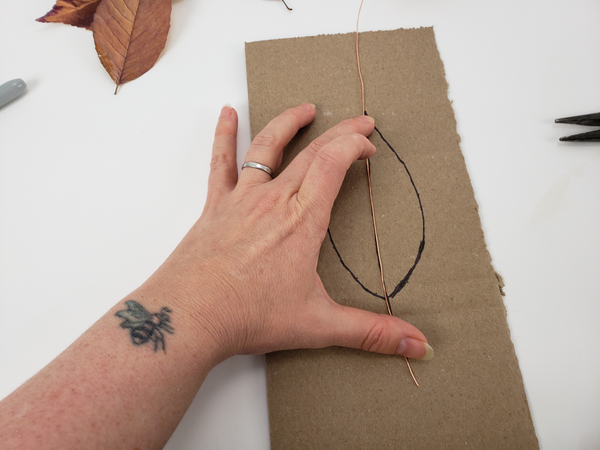 Bend the wire sharply at the top and curve it to the bottom.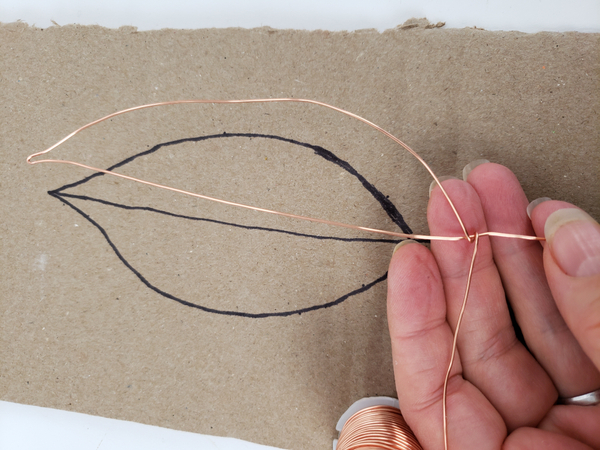 Twist the copper wire to secure it at the bottom.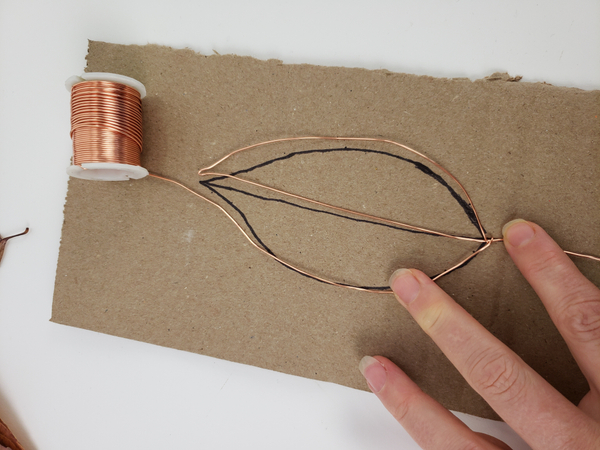 Curve the wire back up following the outlines of the template.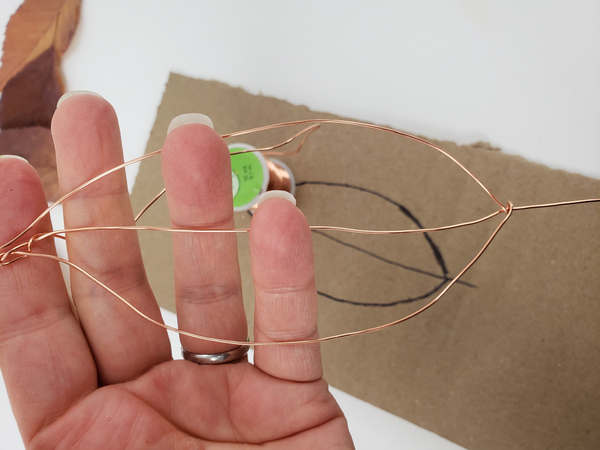 Twist the wire around the tip of the leaf to secure.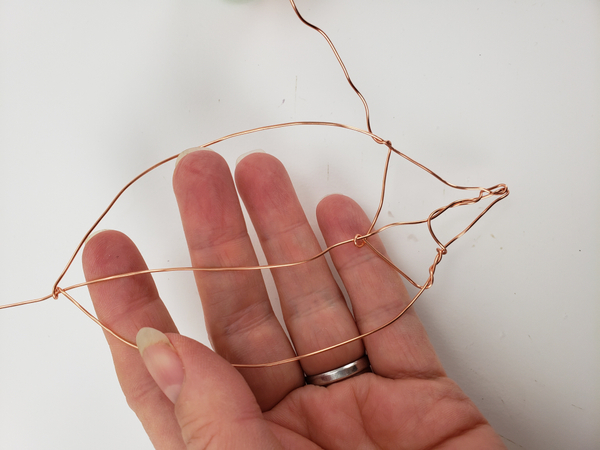 Work your way down the middle wire to fill in the leaf with veins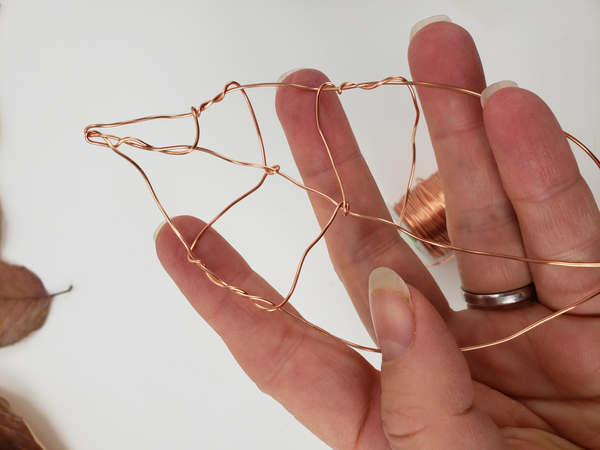 Twist the wire around the sides of the leaf and work your way towards the middle at a slight angle.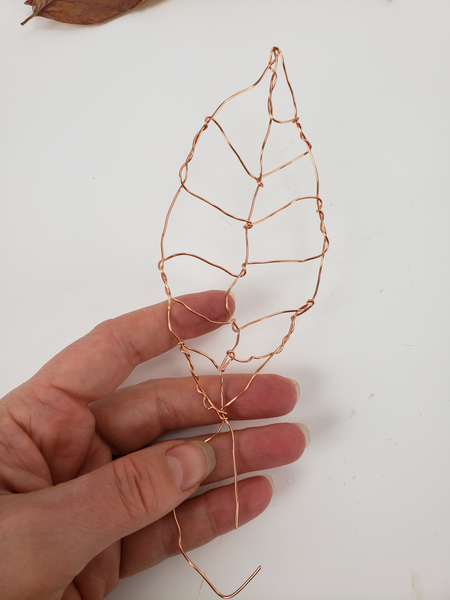 This is the basic skeleton of the leaf, ready for you to fill in and add your own personality.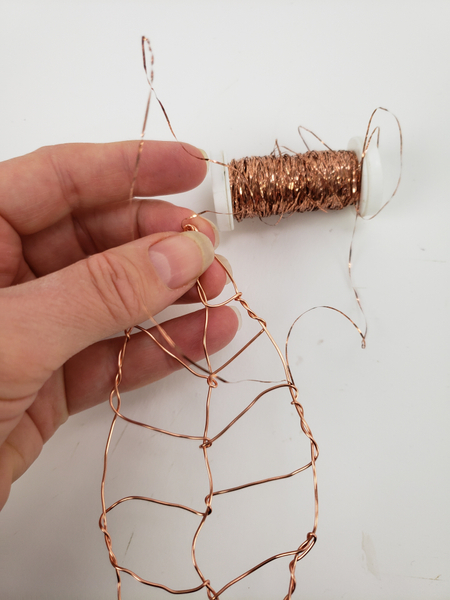 For my leaf I re-purposed copper wire that I unrolled from a copper pot scrubber.
I have added the detailed instructions on how to unravel a pot scrubber in the Tutorial section below.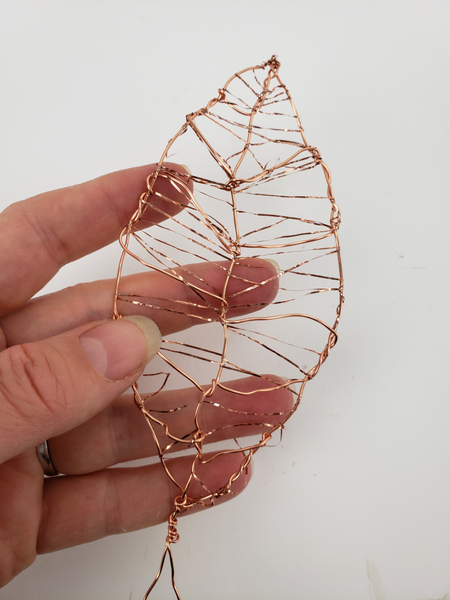 I simply wove the flat copper wire in and out and around the leaf to fill in the spaces.
I wanted a more solid looking copper leaf to show up next to the vivid Autumn leaves used in the rest of the design.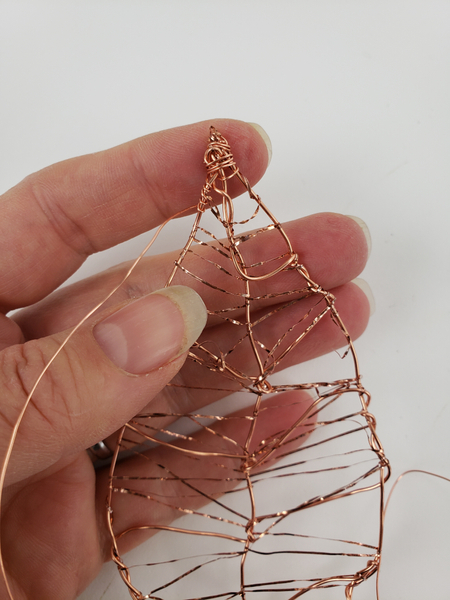 Frame the leaf by wrapping the edge with a thinner copper wire.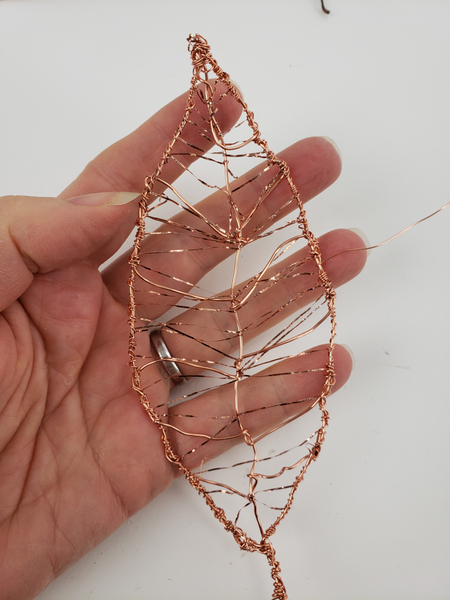 Wrap wire all the way around the leaf and the stem end to give it extra strength to keep it's shape once you add the beaded wire.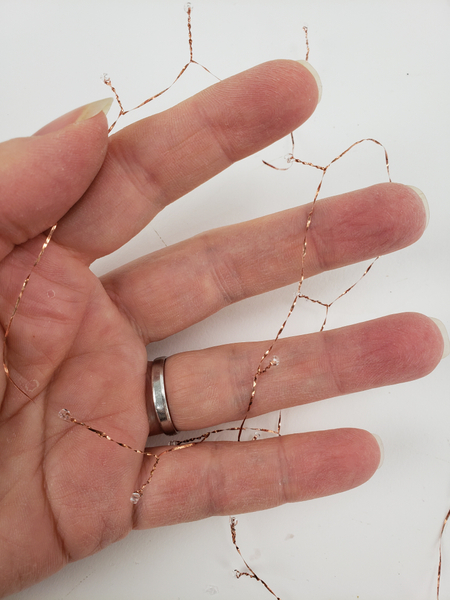 Twist a beautiful wire and beaded garland. (I love these! Who knew a copper pot scrubber can be so pretty!)
For instructions on how to make your beaded wire see the Tutorial section below.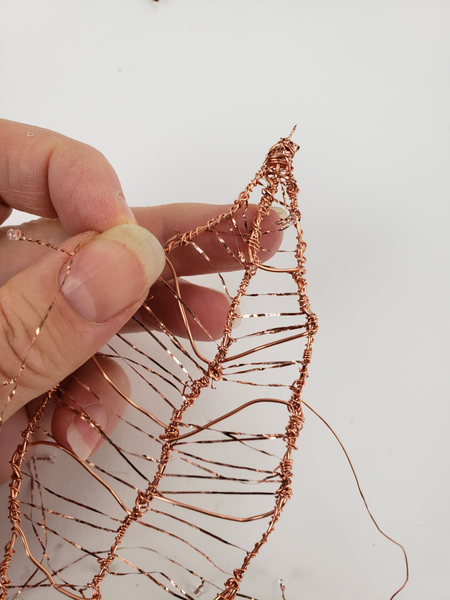 Twist the beaded wire to secure it to the frame.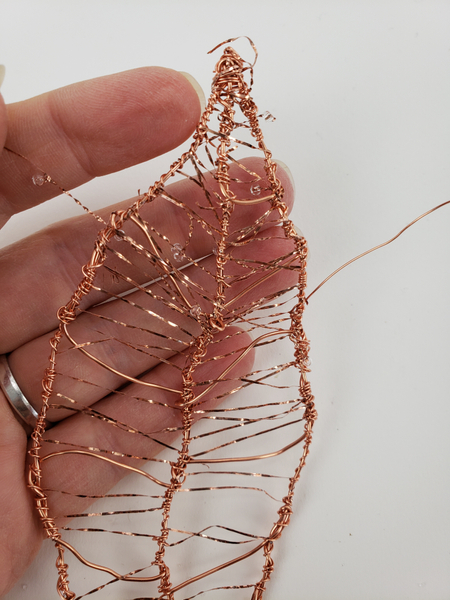 Weave the beaded wire in and around the copper wire leaf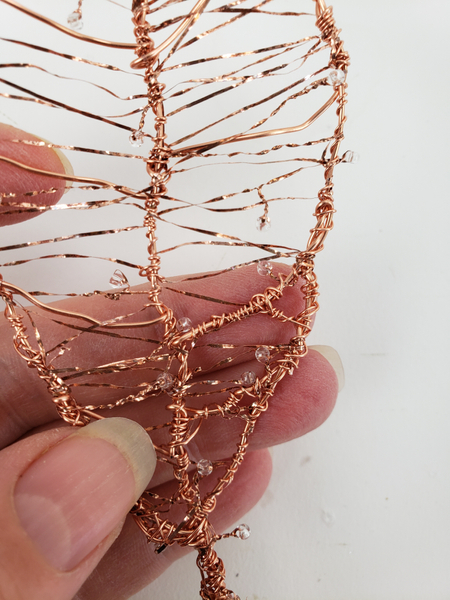 Pretty beads sits like dew drops on your copper autumn leaf.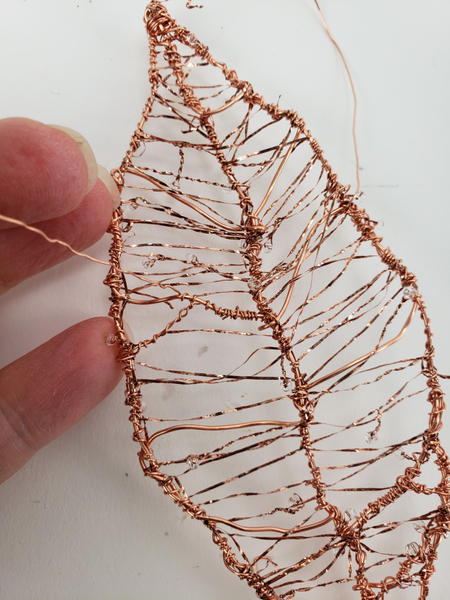 Finish the copper leaf by wrapping a few of the wires to create prominent veins.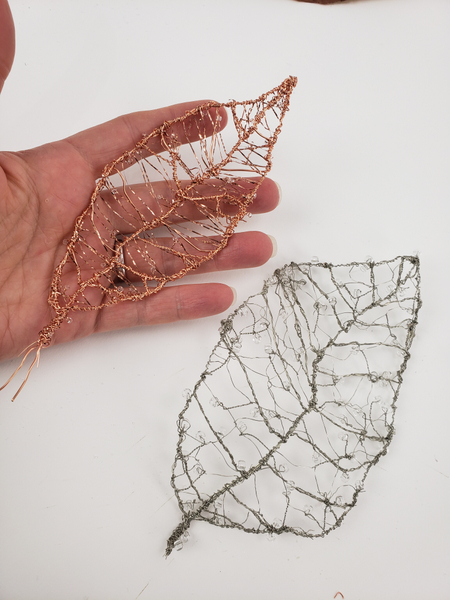 My copper leaf is ready to design with. The silver leaf is straight out of the pages of my book. You can find it in Tools, Equipment and Design space page 14 ... if you want a sneak peek you can page through that section for free on Amazon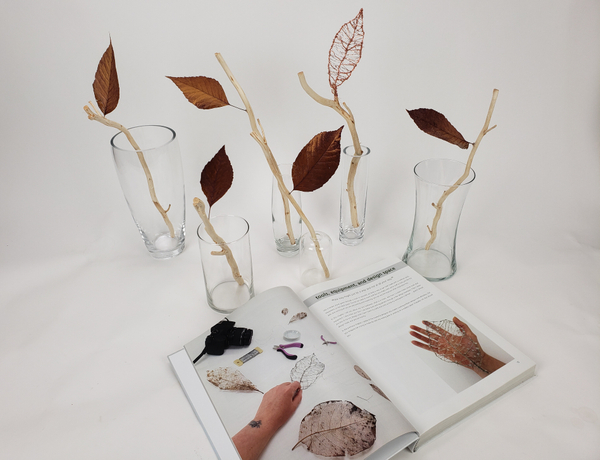 Sign up for my weekly newsletter
Every week I add a new design with related tutorials. Be sure to subscribe to receive an email notification with design inspiration.