My Creative Workbook
Christine de Beer - effortless floral craftsman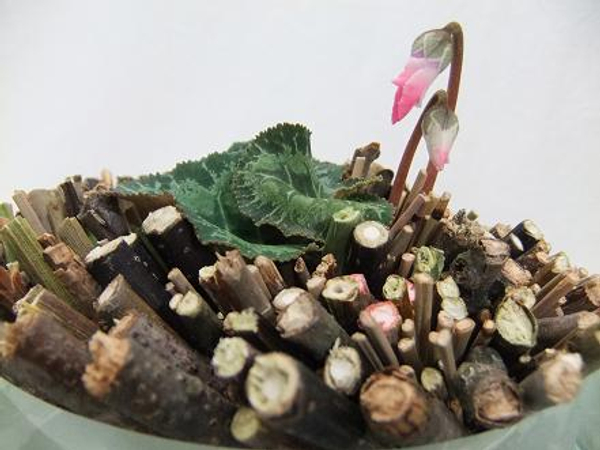 Cyclamen
Cyclamen flower bud and leaf in my Lean design
Common name
Cyclamen, English sowbread
Origin
North Africa, Somalia, Europe and the Mediterranean region east to Iran
Varieties
There are 23 species of perennials but florists most often use Cyclamen Persicum in their designs
Colors
White, bright pink, red or purple flowers also bi- and multi-coloured
Vase life
Up to 7 days as cut flower and longer as flowering plant
Uses
Beautiful as flowering plant or growing design or use the foliage and flowers in designs where you require shorter stems.
Conditioning
Water only when the plant feels dry and do not pour the water over the crown of the plant. Keep in bright but indirect light. See the Tutorial on how to harvest Cyclamen flowers and foliage
Sign up for my weekly newsletter
Every week I add a new design with related tutorials. Be sure to subscribe to receive an email notification with design inspiration.