My Creative Workbook
Christine de Beer - effortless floral craftsman
Fill a trumpet shaped flower cup with... more flowers!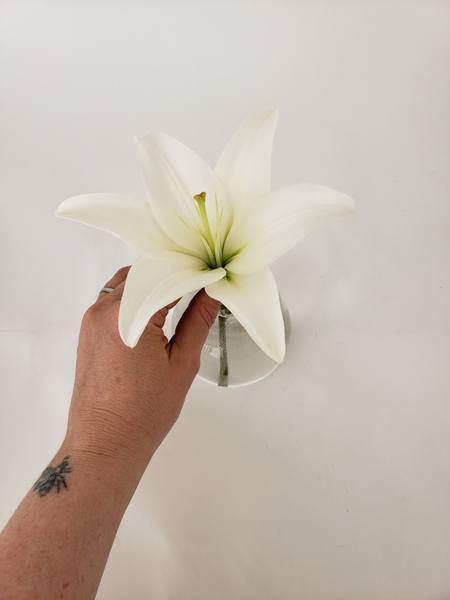 Choose a flower with a deep trumpet shape like a freshly opened lily.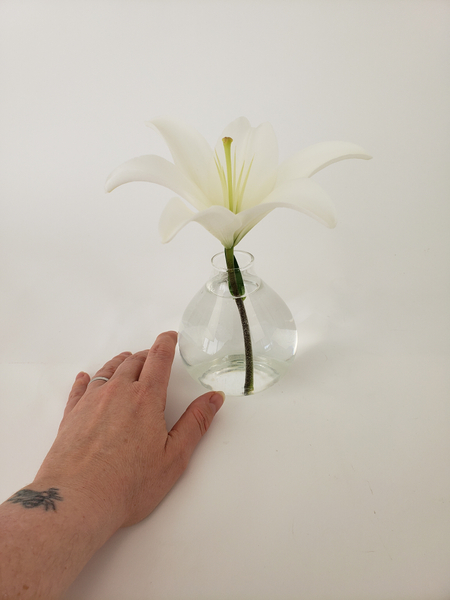 Place the lily to stand facing up in a small bud vase.
Design note: I did two unusual things with my placement. Firstly I cut the stem flat, rather than at an angle as we normally would. This is so that the flower stands firmly and I can add extra weight to the flower head without it toppling over. And secondly I cut the stem shorter than I normally would to fit the proportion of the vase. This is so that it looks "heavier" and draws your eye into the cup of the flower.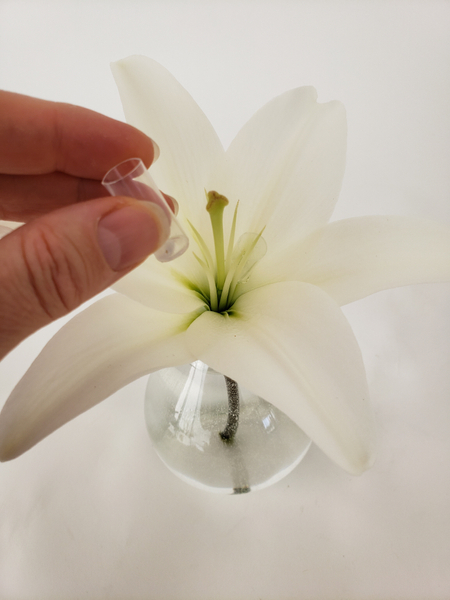 Place tiny water tubes into the trumpet of the flower. Mostly it will nestle into the petals but you can add a tiny drop of floral glue if you prefer.
See the Tutorial below for more detailed instructions on how I make my own water tubes from drinking straws.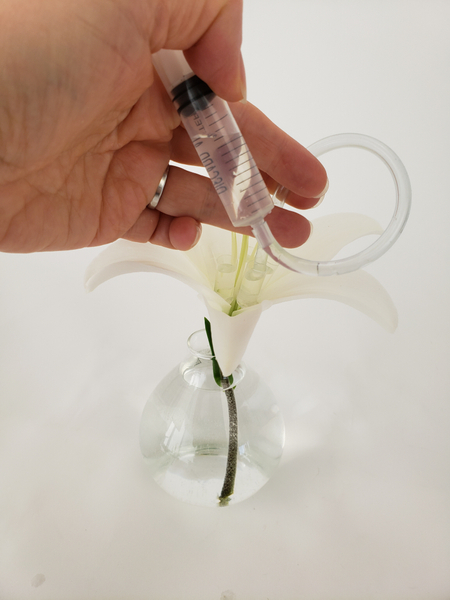 Fill the tubes with water.
See the Tutorial below for more detailed instructions on how I make this syringe.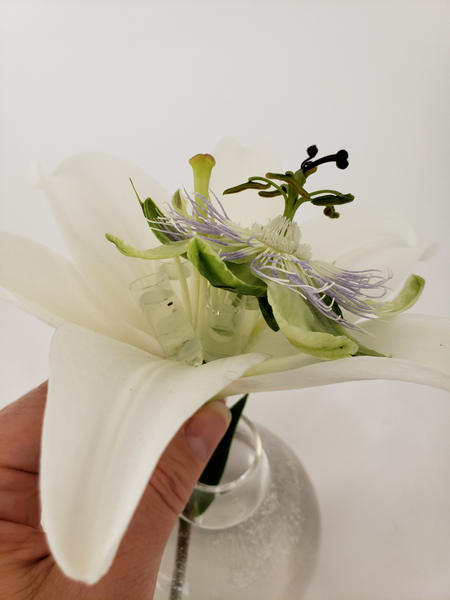 Place the flowers in the tubes so that it remains hydrated.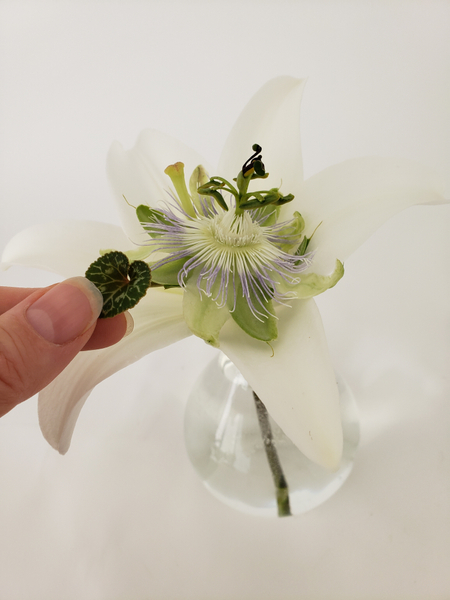 Place the cyclamen foliage in the tubes.
See the Tutorial below for a good way to harvest Cyclamen leaves and flowers.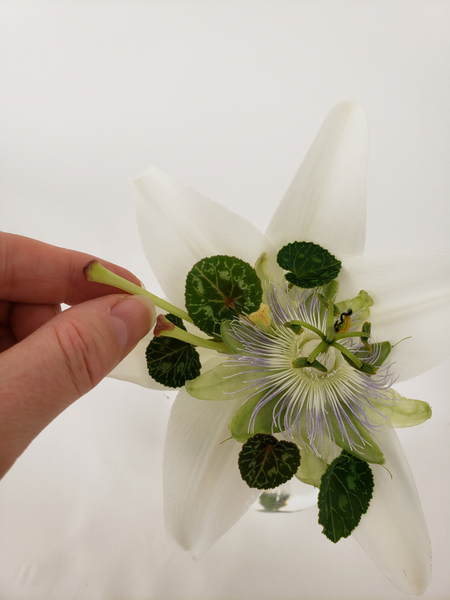 Add a something to give the design the height it needs. In this design I removed the petals from two lilies and added only the pistils.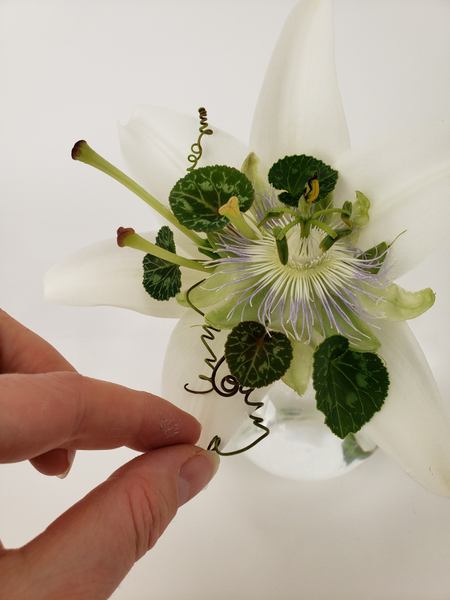 Lastly add a few whimsical tendrils and dew drop crystals.
Sign up for my weekly newsletter
Every week I add a new design with related tutorials. Be sure to subscribe to receive an email notification with design inspiration.