My Creative Workbook
Christine de Beer - effortless floral craftsman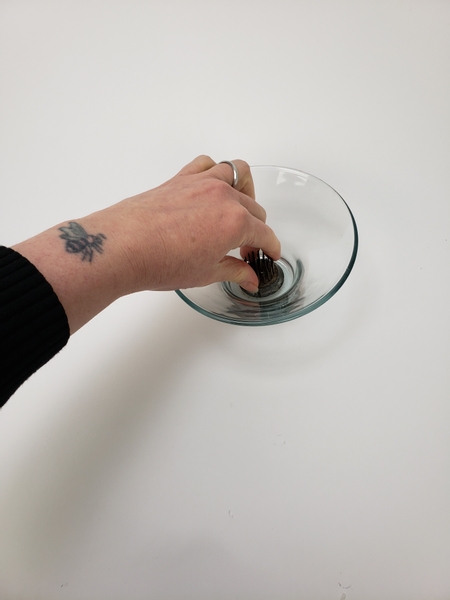 Fix a Kenzan to a small container.
To get you started there is a Tutorial below this post that will show you how to fix a Kenzan,

Book readers see page 160 onwards for a whole bunch of tips on how to use a Kenzan.
For more information about my book: The Effortless Floral Craftsman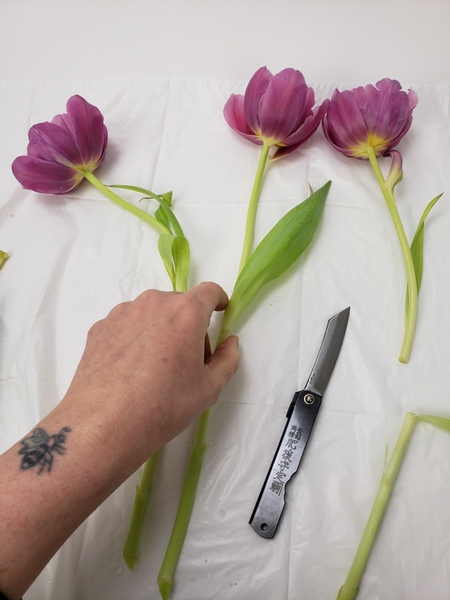 Place the tulips on a working surface to measure and groom the stems. See the Tutorial below to get you started.
I am using both peony-flowered tulips and then...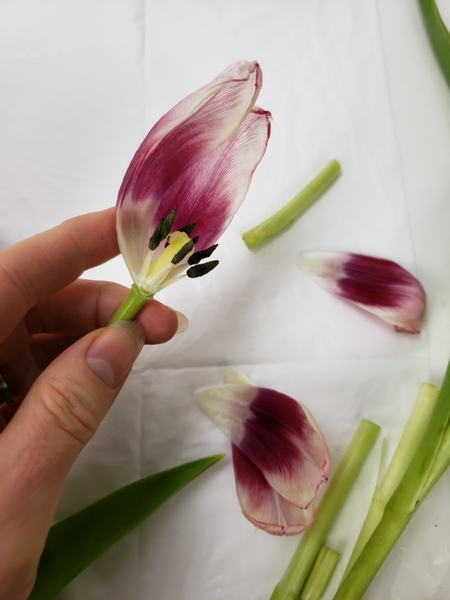 Peel the petals to reveal the stigma from another bunch of more mature tulips.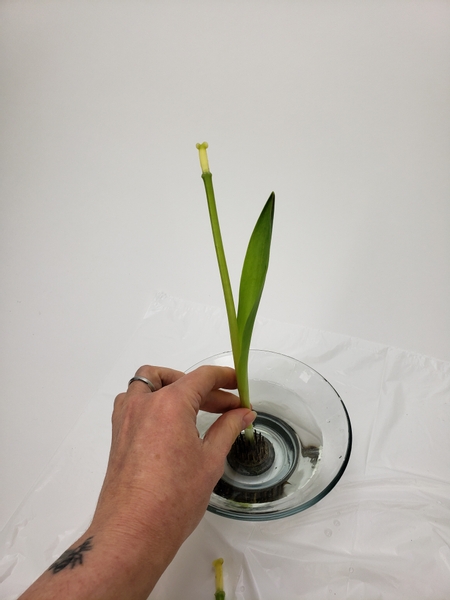 Spike the stigma stem into the Kenzan.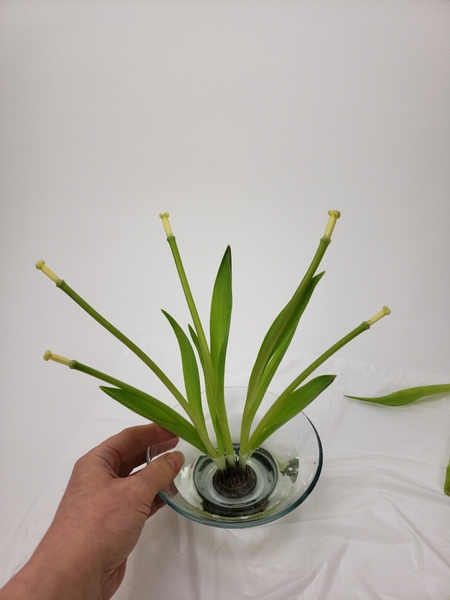 Spike in the rest of the stigma stems to radiate out.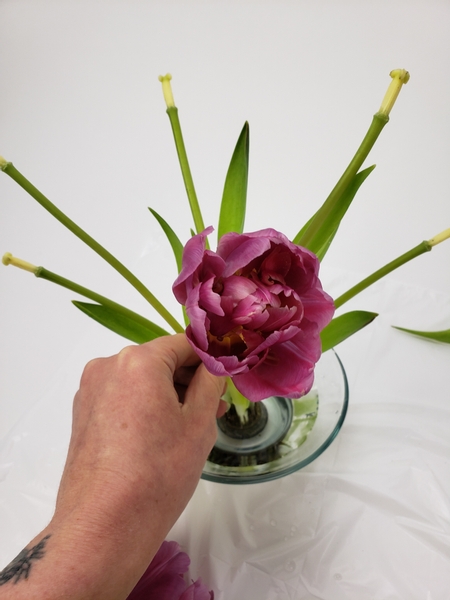 Spike in a peony tulip.
The cheery flowers continue to grow even when severed from the bulb and you need to divert their energy to keep them in place in a design. This week in our email I show you why a Kenzan is so ideal for this kind of design. The subscribe button is below this post if you want to recieve advance notice of when the design is ready for you to view, a bonus tip or want to ask questions... or say hi.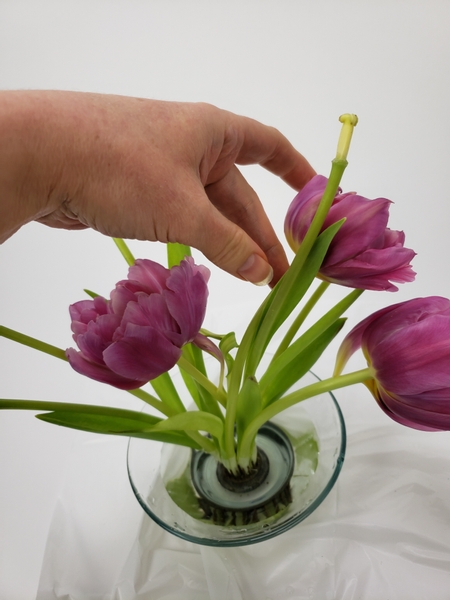 And add in two more tulips this time leaning to the other side.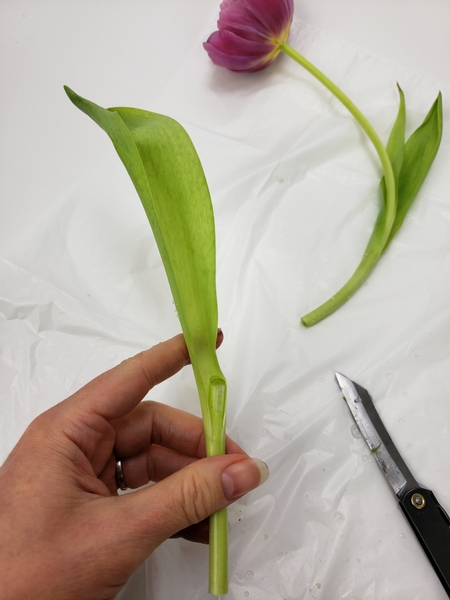 Cut a tulip leaf from the stem with a sharp knife...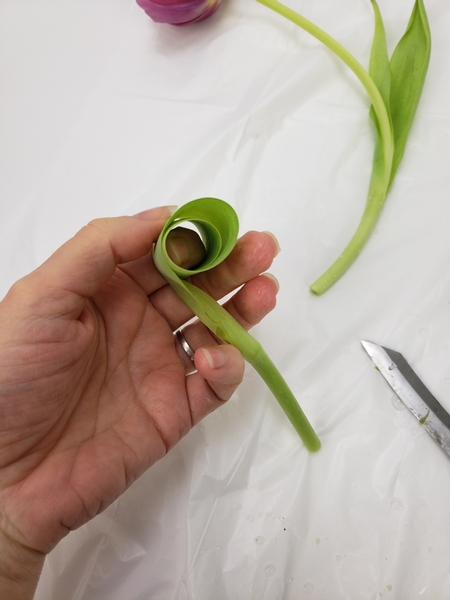 Loosely curl the tulip leaf...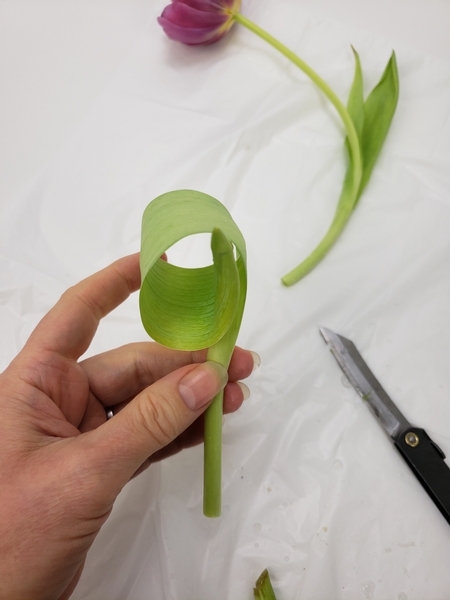 Hold the leaf in your hand for five seconds and release to reveal the curl...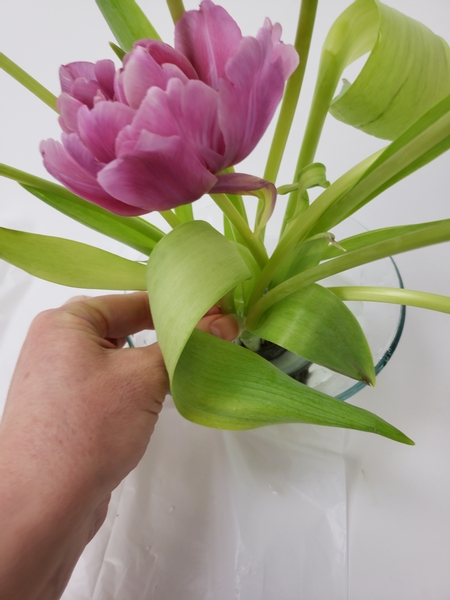 And add the tulip leaf curl into the design and elegantly curve it to join the one tulip and thinning out while pointing to the other tulips to connect them.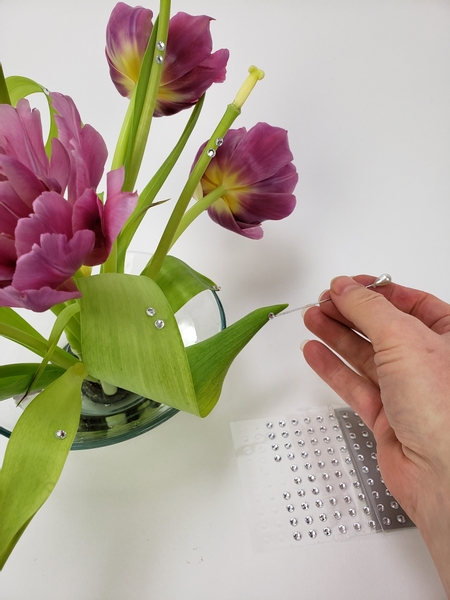 Add in a few dew drop crystals.
See the Tutorial below for how (and why) I use a pin to position these delicate crystals.


And add a sprinkling of artificial snow
Sign up for my weekly newsletter
Every week I add a new design with related tutorials. Be sure to subscribe to receive an email notification with design inspiration.