My Creative Workbook
Christine de Beer - effortless floral craftsman
Using your seriously cool hot glue skills to glue a wire support for a tulip stem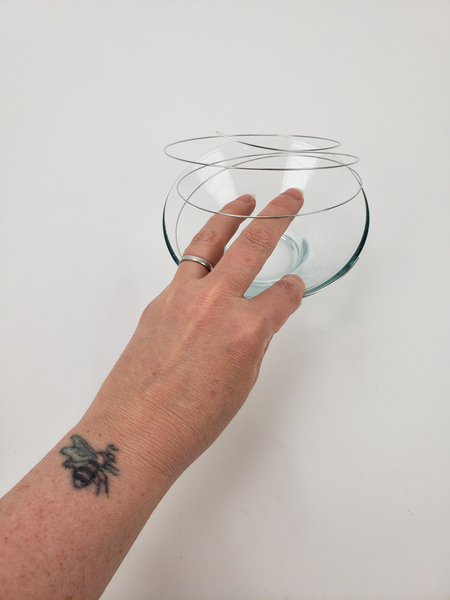 Cut a thin wire and bend it to spiral around a pretty glass container.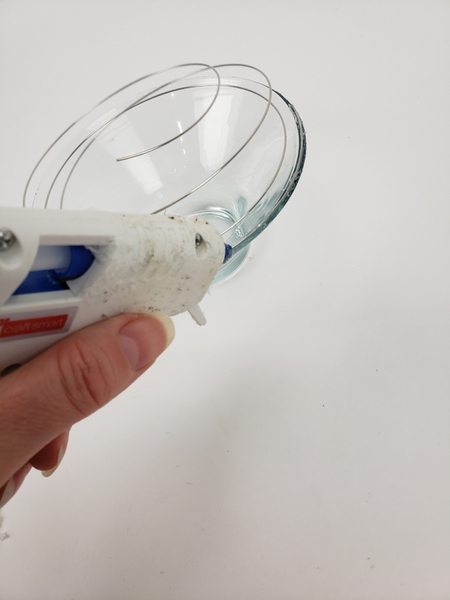 Glue the wire to the container using hot glue.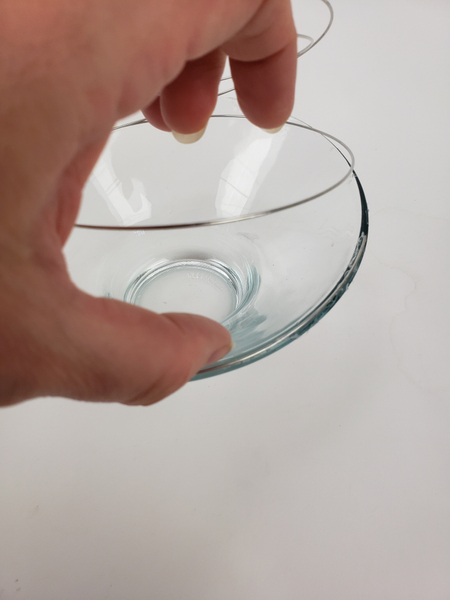 Glue the smallest amount required to secure the wire.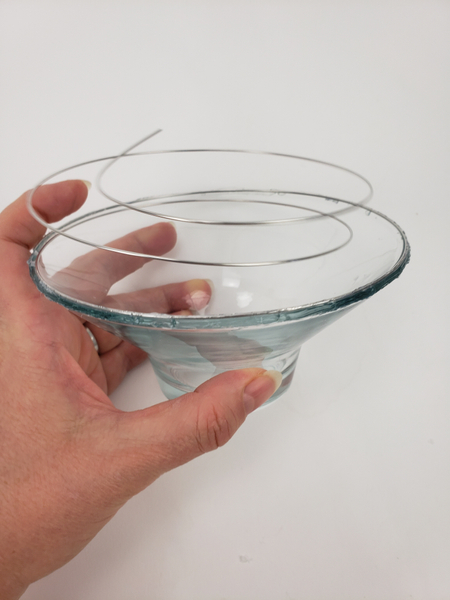 Slowly turn the container and glue the wire to the edge of the rim.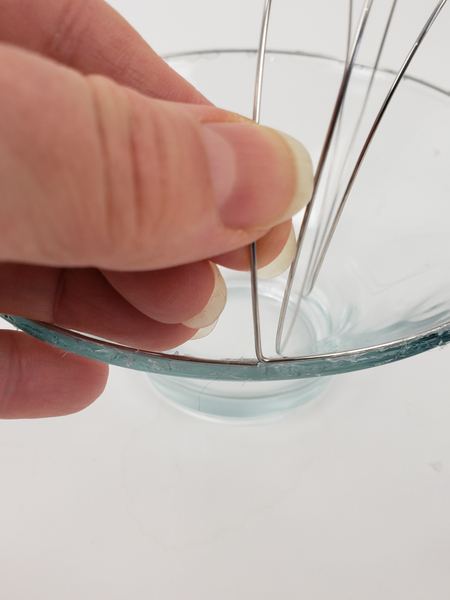 Bend the left over wire up where the two ends meet.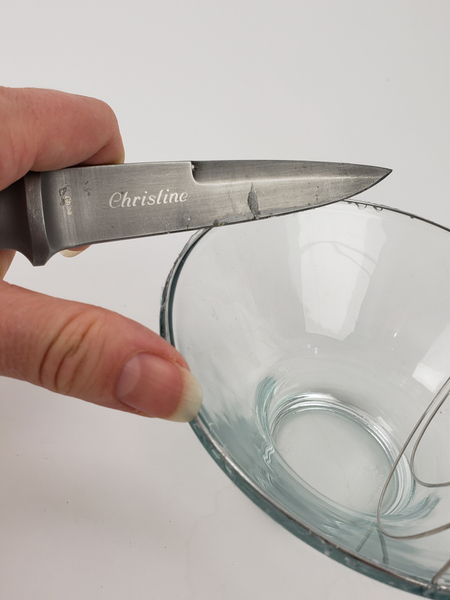 Cut away any visible glue with a sharp knife.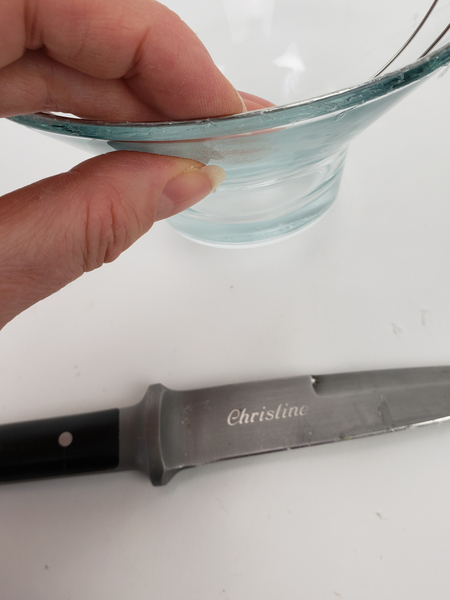 If the glue is not too visible it also conceals the wire.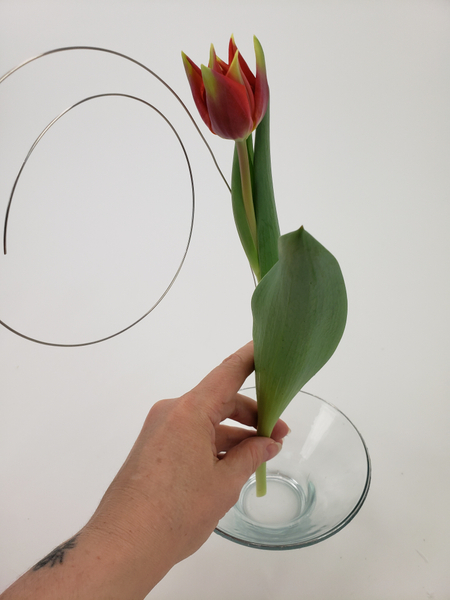 Measure the tulip against the wire to see where to bend it
Newsletter subscribers: I have a bonus tip for you this week on how to make sure the tulip won't snap. Make sure to subscribe so that you don't miss out on these free design specific tips each week.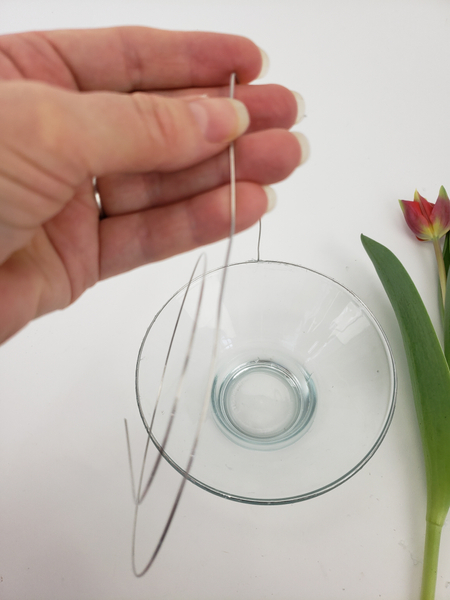 Bend the wire in over the container.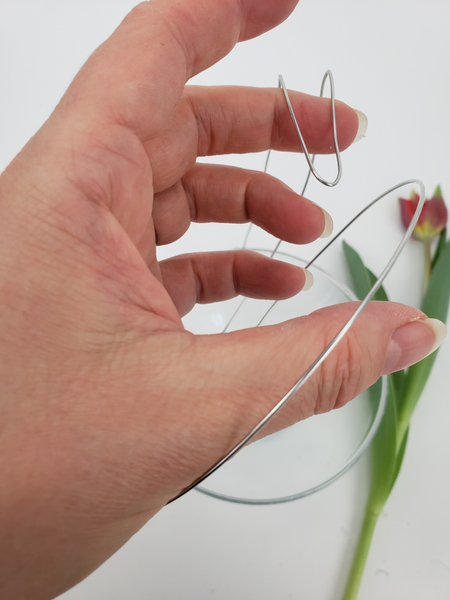 ... And back out into a hairpin hook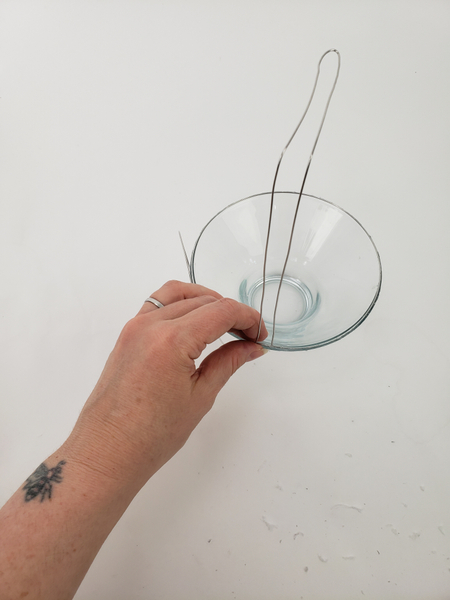 Bend the wire back down at the back and cut it short.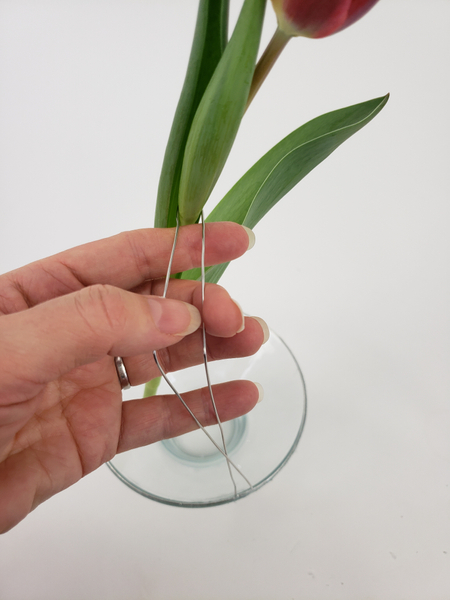 Hook the wire around the tulip...
Remember the tip from your newsletter.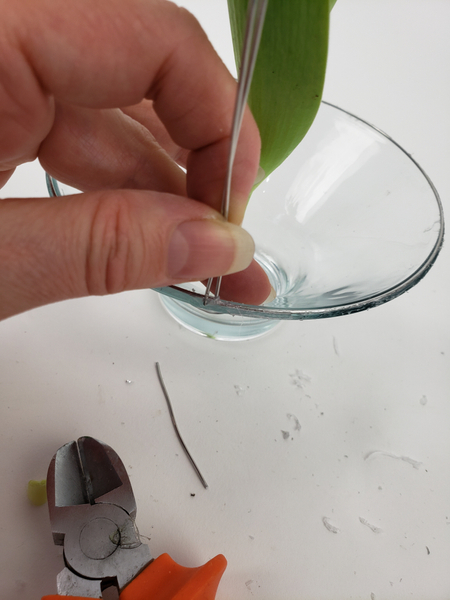 And secure the end of the wire with a drop of hot glue.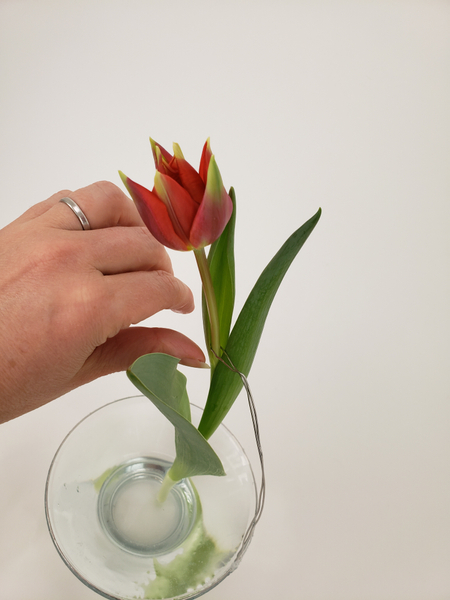 Position the tulip. Firstly to hide the wire from the front... but then also for when someone peaks around to see the "magic" it should look neat and pretty to get a smile.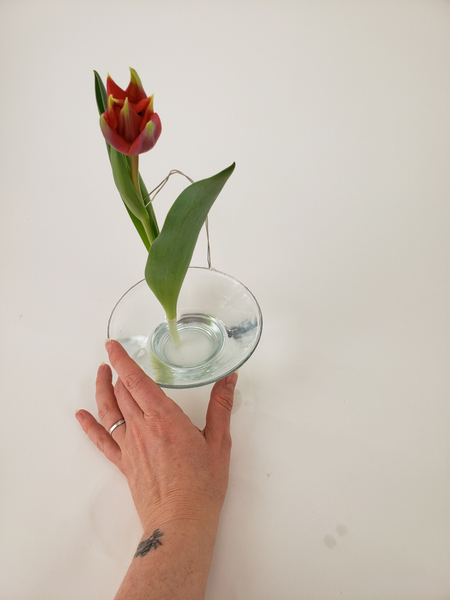 Fill the container with water.
Book readers: Turn to page 264 for a similar type of design... only no wires this time. It's all natural!
Sign up for my weekly newsletter
Every week I add a new design with related tutorials. Be sure to subscribe to receive an email notification with design inspiration.