My Creative Workbook
Christine de Beer - effortless floral craftsman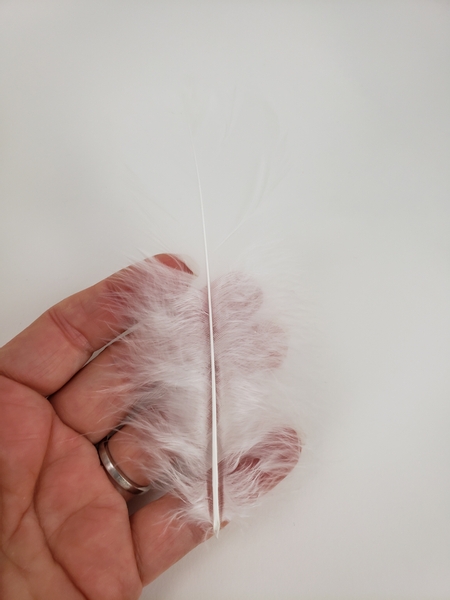 Just as you can adjust the curve of the twig you can do the same with a feather...
See the Tutorial below for more detailed instructions on how to curve twigs.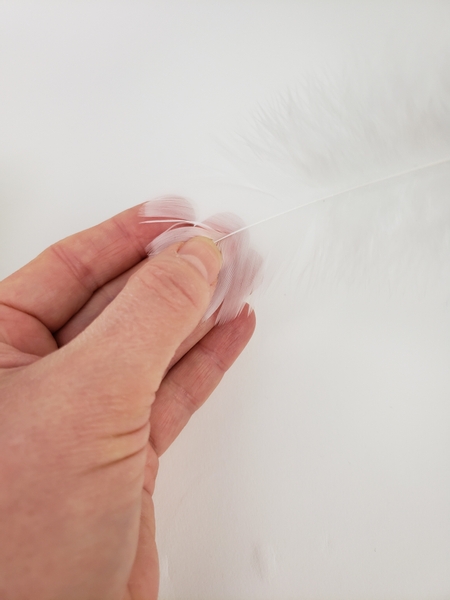 Buffer the feather with the pad of your finger from behind and carefully start to curve it with your finger nail.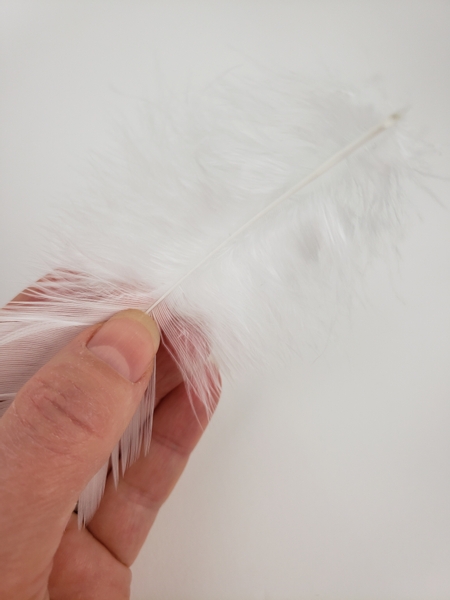 Move along the feather and carefully curve it down the hollow shaft from the tip to the quill.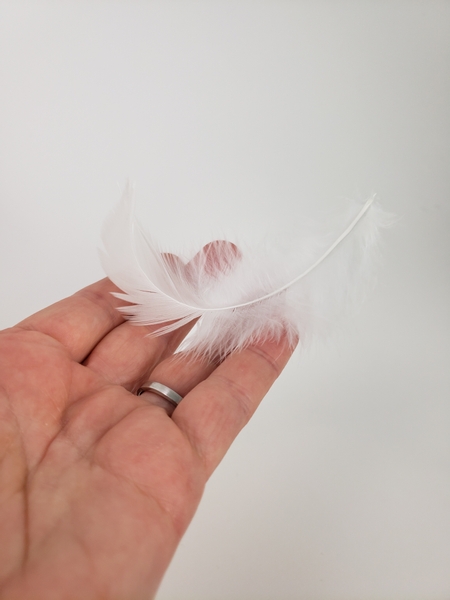 Creating an elegant just drifted down and fell this way curve in the feather.
The fluffy feather is really difficult to glue down without ruining the downy barbs with a blob of glue or adding to little glue so that the feather falls off or wobble awkwardly.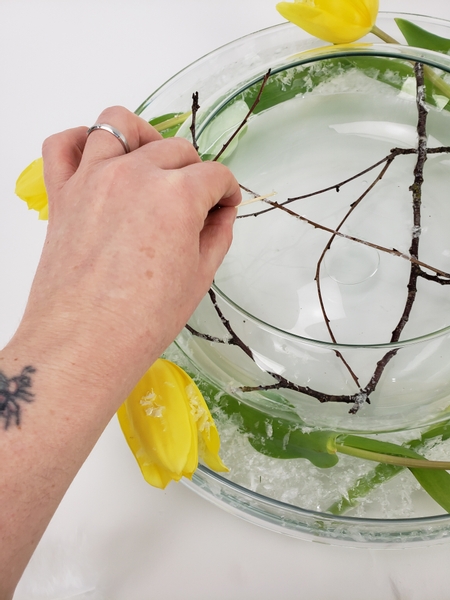 My tip for you is to add the glue to the thing you want to glue the feather to...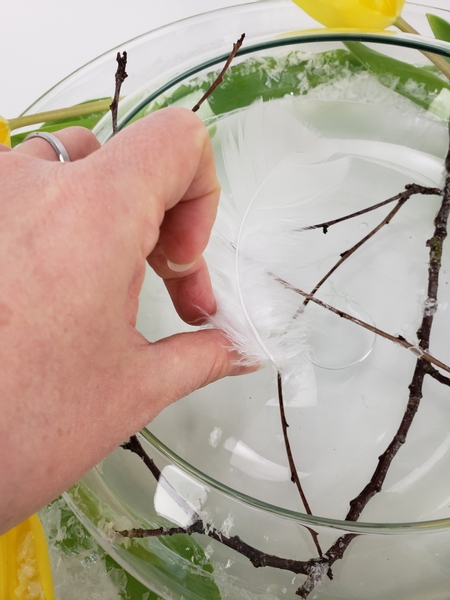 And then gently settle the feather in the exact position you want it to settle.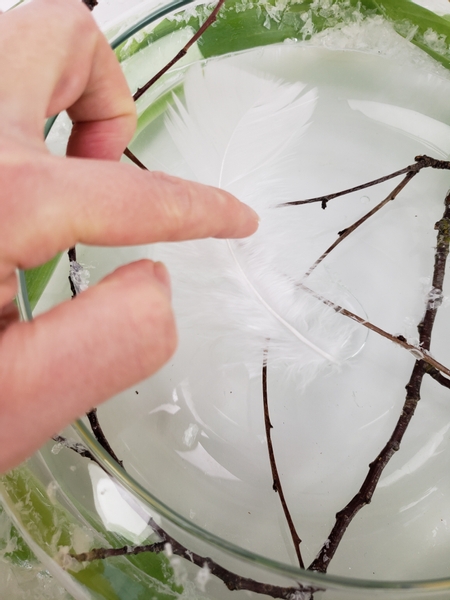 So that the glue is in between the twig and the bottom side of the feather.
Sign up for my weekly newsletter
Every week I add a new design with related tutorials. Be sure to subscribe to receive an email notification with design inspiration.