My Creative Workbook
Christine de Beer - effortless floral craftsman
Paste and cut Wooden Feathers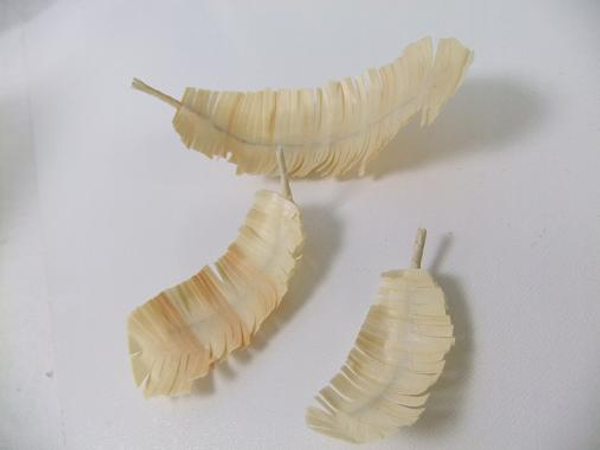 I use the same basic technique to make the feathers than what I use to wire and bend foliage.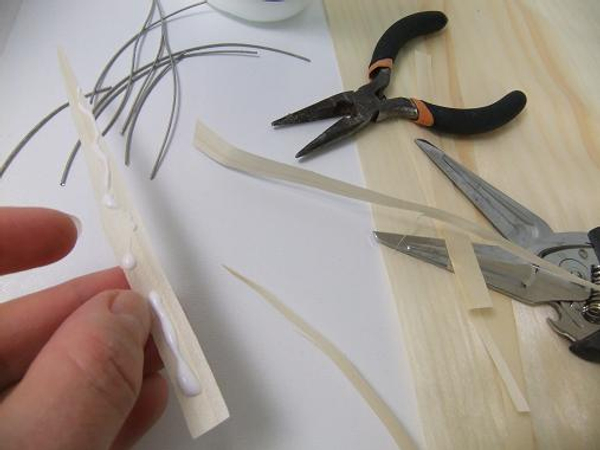 Place wood glue on a thin strip of Kyogi paper.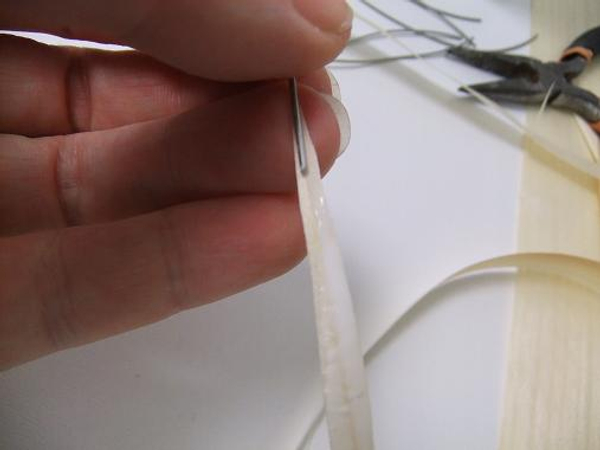 Place the end of the wire on the wet glue. I use rather thick wire to make a prominent vane down the middle of the feather.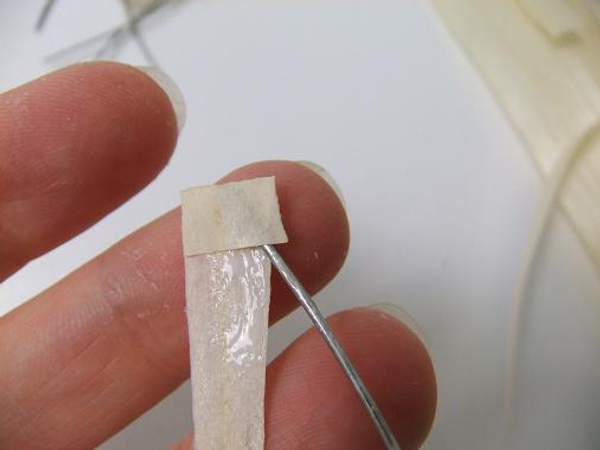 Fold the end of the Kyogi paper over the wire.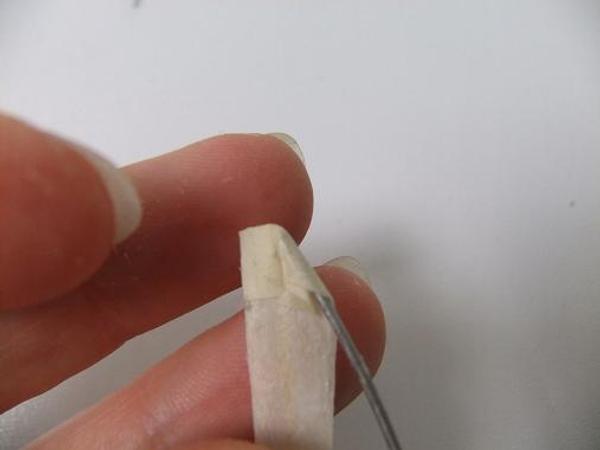 Fold the Kyogi paper over the wire and start to wrap tightly.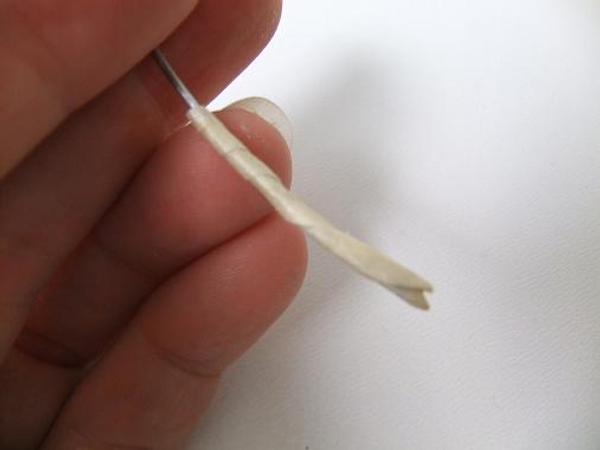 Wrap the Kyogi paper around the wire to create the hollow shaft of the feather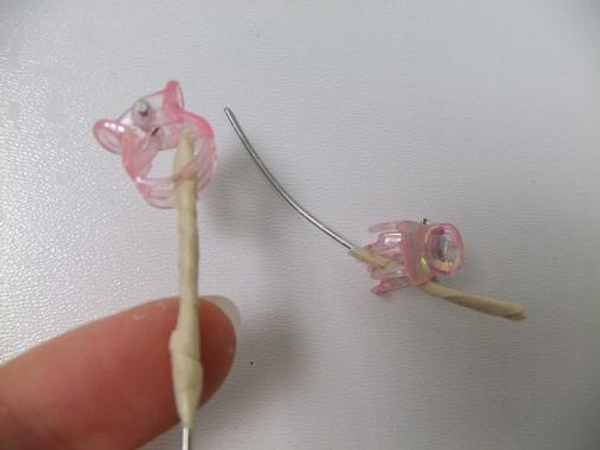 Clamp the hollow shaft of the feather with butterfly hair clips until the glue dries completely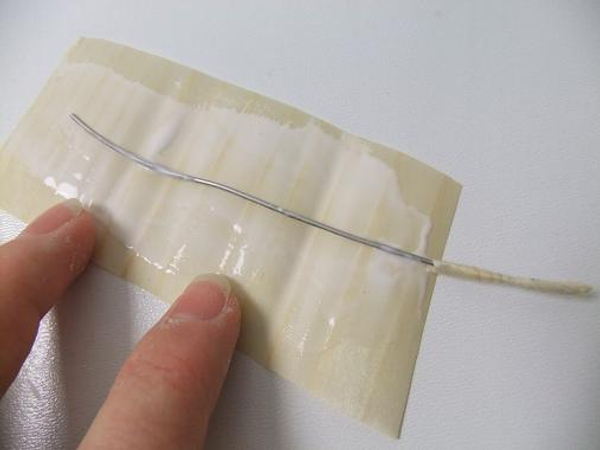 Spread a bit of wood glue on the Kyogi paper. Then spread a bit more glue. It's the glue that makes the wood playable and keep it from breaking when cut.

Place the wire right down the middle of the wood. Overlap the bottom hollow shaft part and the vane part slightly.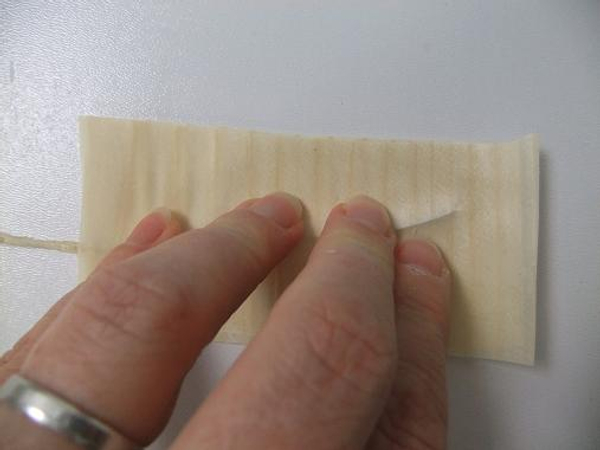 Sandwich a second piece of Kyogi paper over the wire. While the wood glue is still wet smooth the Kyogi paper over the wire to create the vane. Press carefully at first so that the veneer won't rip.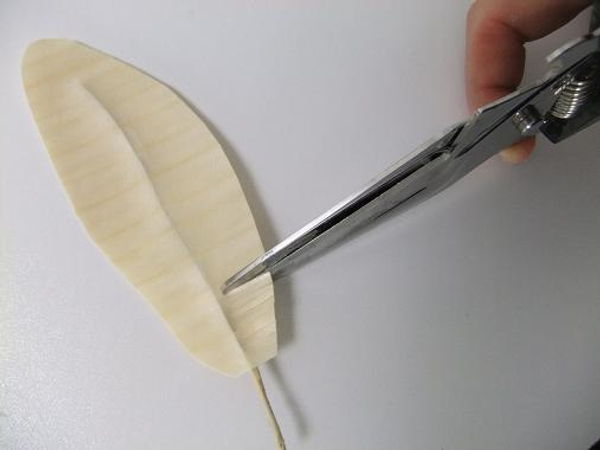 Cut out the basic shape of the feather and then start to cut the barb from the outside in.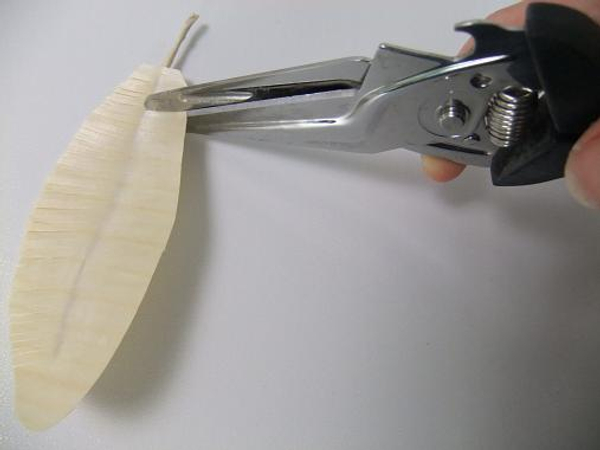 Continue to cut the barb by cutting into the grain of the wood.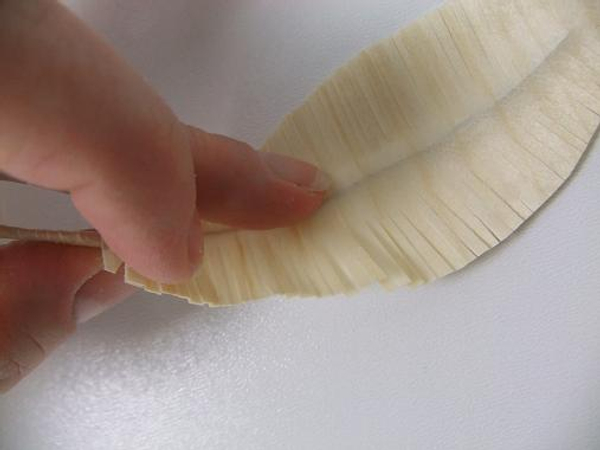 Carefully bend and curve the wooden feather.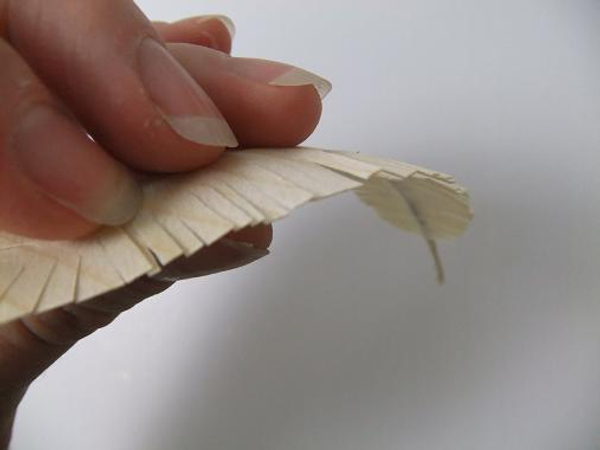 Curve the barb of the wooden feather in to give it a natural appearance.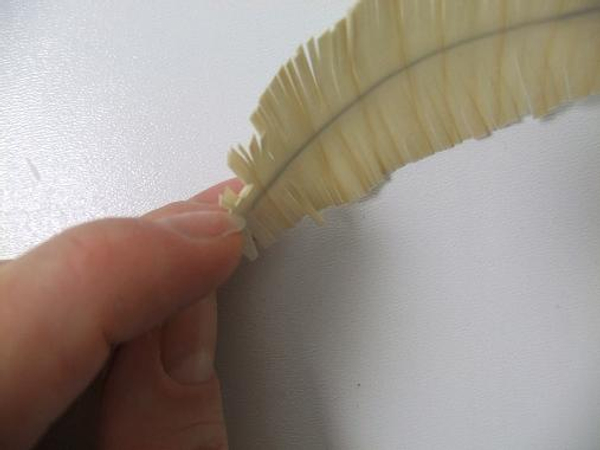 Ruffle the after feather with your nail. The bits close to the shaft should look like rather wild down.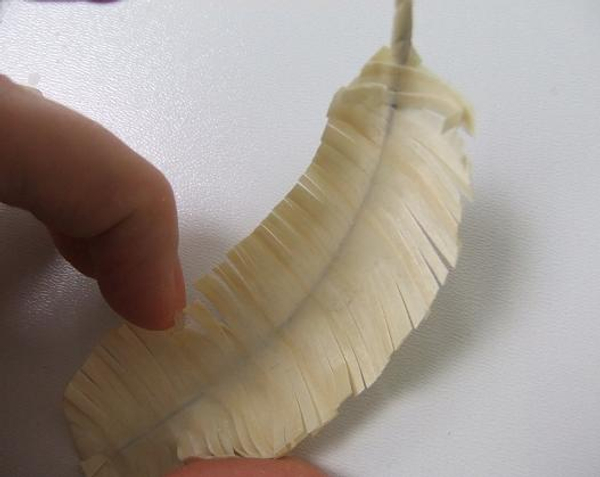 Lastly, just to make the wooden feather a bit less perfect separate the barb with your nail.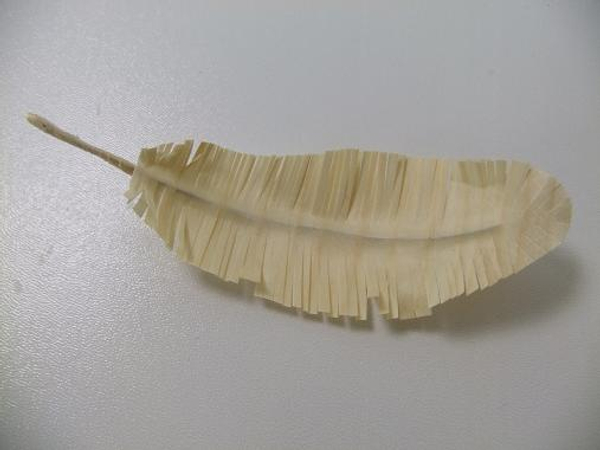 Kyogi paper or shaved wood feather.
Sign up for my weekly newsletter
Every week I add a new design with related tutorials. Be sure to subscribe to receive an email notification with design inspiration.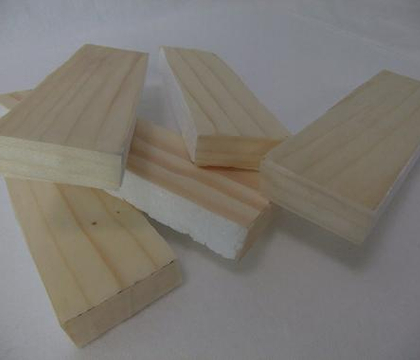 10 March 2012
Kyogi paper wood veneer
I wanted to create extremely light weight wooden blocks for my design. The easiest way is to cover Styrofoam with a Kyogi paper veneer.