My Creative Workbook
Christine de Beer - effortless floral craftsman
To grow a patch of grass of our very own
This week I kick off my brand new floral adventure. I am writing a monthly article as part of the Plant Something BC initiative to promote the benefits of buying locally grown plants to aspiring and experienced gardeners of all ages.

My monthly flower arranging inspiration articles is a floral design companion for this initiative. You can read Article 1 here: Grow a Mini Wheatgrass Patch for Easter
I will focus on growing what you need to make your floral designs uniquely you... we will be growing our very own floral craft pantry.
This week we take a step back and start planning. To grow a floral craft pantry uniquely your own ask yourself:

What is your cut flower garden goal?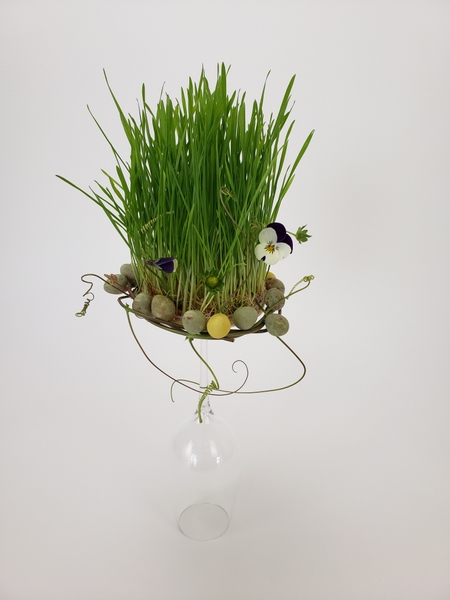 Knowing why you are growing flowers gives you a clearer idea of what it is you should be growing. Use your resources to grow the kind of flowers that are inline with your personal goal. For instance, grow flowers that you actually want to place inside your home or need to design with. Flowers that you do not like the scent of, for instance, or are allergic to or are already available in abundance are not the best use of your cutting garden space.
My goal for my gardening space is for it to give me more design options. It truly is my floral craft supply pantry. I do not have enough space to grow everything I need for my floral designs so I am concentrating on things that I craft with… the things that can make my work unique. Things that I can't necessarily buy at the floral market.

What are your values as a flower arranger and what kind of flower grower do you dream of being?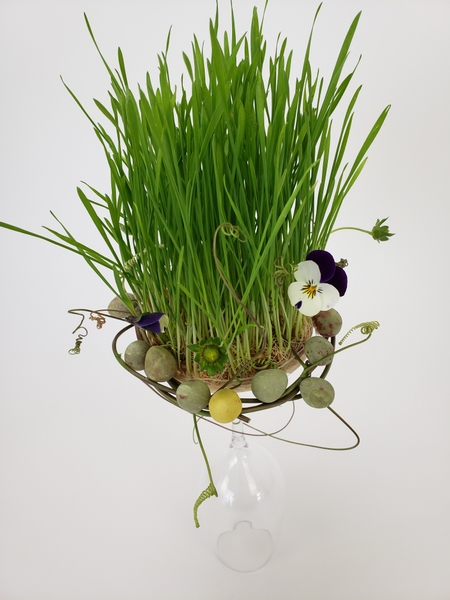 I often talk about this. It is important to know what you stand for, as a designer. First and foremost for me is growing with respect. A respect for nature and for my own creativity. Definitely earth friendly. You can read more about my design philosophy in my book.
Also worth mentioning is that part of respect for my environment is respect for the people around me. If you are growing your cut garden in an unusual place, like me on a balcony, make sure you comply with any and all the restrictions and add some common courtesy to that. Take the rules and regulations and tone your idea back a bit so that it fits well within the boundaries. And then get impressively creative with what you've got. When designing for competitions I have a personal rule: if I feel I have to explain something it is not obvious enough that it is within the rules and I have to rethink my idea. Same for designing your garden. You don't want to have to make disappointing changes later and be all stressed out. Rather plan for it now and let your cut garden flourish, stress free, well within what you are allowed for everyone to enjoy.

How much time and energy do you have to invest into growing flowers?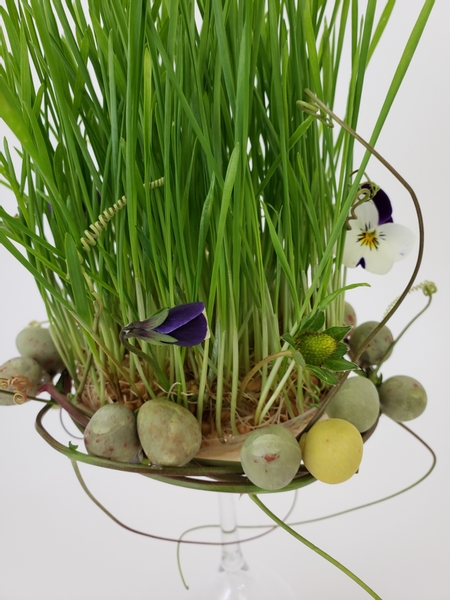 There's work and care and life that we need to fit around growing flowers, right? Fortunately the seasons don't all happen at once, as life often does. But you do have to be realistic about how much time you can set aside for growing a cut garden that will supply you with flowers all year round.


My small growing space is right for me, for my lifestyle right now. Bigger would have been too much, all things considered. I have only a few plants to prune and maintain year round. Most of what I grow annually is planted around those plants from seed starting fresh each year to maximize soil coverage.

Even if you are busy, or rather especially if you are busy, grow something. How about a single mixed container for you to cut and design with… at whatever time of day or night you can or planted up wherever you can find that time?

What are your growing conditions and seasons like?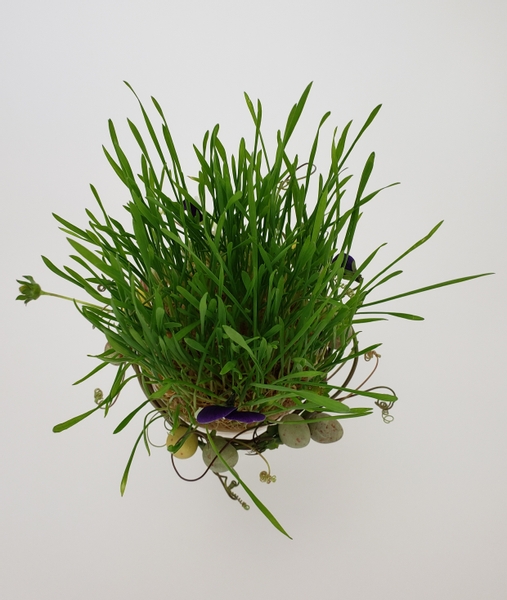 Vancouver's growing season stretches on average 221 days long, from March 29 (today!!!) to November 5. I find that ours is a bit longer because I grow on our balconies. It is warmer up here on the 7th floor than on the ground and the plants are more protected.
Your climate will dictate what you can grow. Find the perfect spot for a plant and it will flourish- even in the city, tucked into the only corner with dappled shade of a sunny balcony. The province of British Columbia covers all ten different planting zones. It is fascinating to see how plants grow slightly differently from across the province. Also consider what the soil is like and how to balance the soil fertility where you are growing.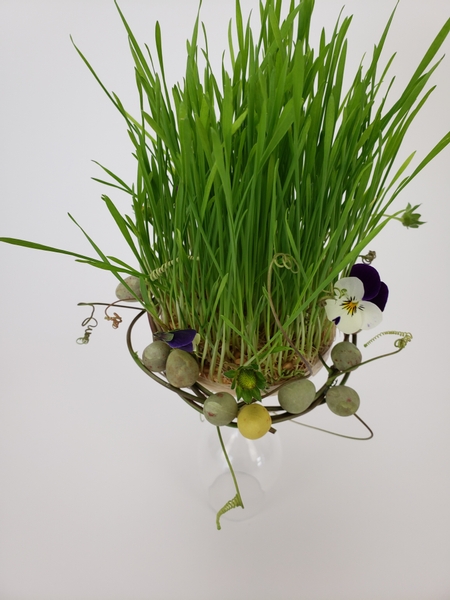 There are some plants that I would love to grow. Bamboo is one. But nope. They are not happy in my balcony garden even though they grow perfectly fine just across the street waving at me from a neighbouring roof garden. I take this very personally and for now we are not on speaking terms.
It is important to consider the climate and growing conditions and how this will limit… or benefit your ability to grow the plant material you require. You can extend the range and plan to make sure you have seasonal flowers by growing in window sills, greenhouses, polytunnels or even a cold frame or find a suitable substitute and improve the soil to suit your planting needs. I grow a few plants year round inside in containers and in a high humidity terrarium for orchids. All depends on what you have available or are willing to invest in.

How much money would you be willing to invest into growing flowers?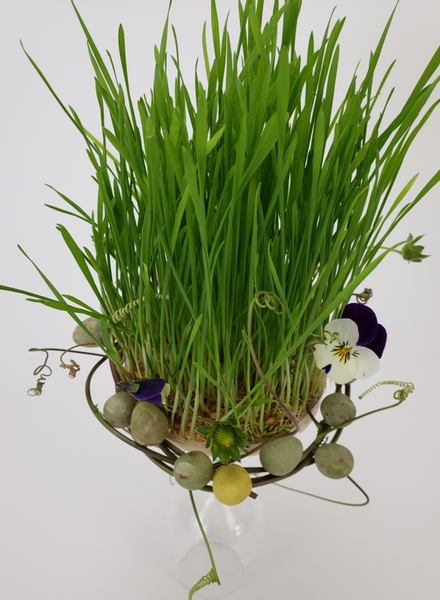 Getting a garden set up will require you to invest in things like tools, equipment, compost, fertilizer, access to water, the plant material and if you (like me) are growing in containers, containers and some kind of a growth medium. You might even need grow lights, a humidifier and a way of heating the area depending on what and where you are growing.
Growing flowers, especially from seed, is the most cost effective way to get a bucket full of flowers in just a few months but if you (like me) are buying a large amount of flowers on a weekly basis or you want to grow cut flowers on a larger scale or even to sell it is worth investing a bit more to set up your own cut flower garden to get it right from below the ground up.

How much space do you have to garden in?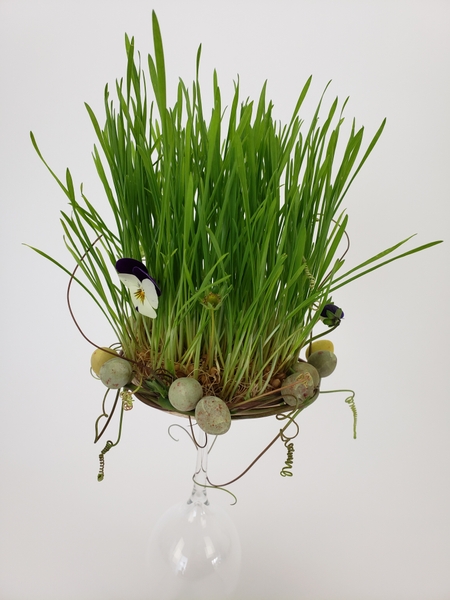 The good news is that 5-6 square meters is a perfectly reasonable amount of space for a cut garden. Yes, more would be great. Yes, less is still possible. You really do not need a huge amount of land to start growing.


I have a precious 5 square meters, but my entire garden is grown in containers. We have two balconies, one east (average 7 hours of full sun in places) facing and one south facing (average 6 hours of full sun in places).
Still, my most important consideration when planning my gardening space though is that I absolutely do not want a cluttered space (clutter overwhelms me and will completely ruin any benefit gardening brings) so I am a neat and restrained grower and carefully curate my cutting garden.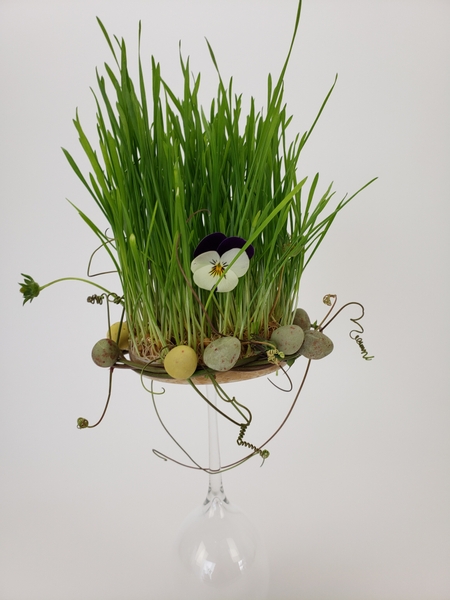 Most cut flowers that we grow do require a minimum of 6 hours direct sun so you will have to consider that when you plan your growing space. Draw out where you would like to grow your cut flower garden and make notes of where you get most sunlight so that you have a really clear idea how much space you have to work with and what you can realistically grow there.

I console myself with the thought that even people with large gardens (even flower farms!) often say that they don't have enough space. It is important to make sure you grow exactly what you need and what you love in the space you have.

What are your floral needs?
Grow what you need to design with, then add a few flowers for nature to enjoy and a few more to share.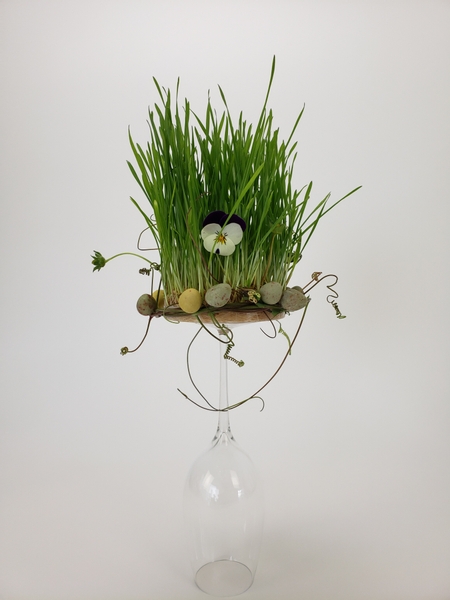 This collaboration is supported by the BC Government's Buy BC partnership program, delivered by the investment Agriculture Foundation of BC with funding from the Government of British Columbia to enable us to have an interdisciplinary relationship between BCLandscape and Nursery Association members and non-members from the floral designer, growers, the landscaper and garden centres.
Next month's Plant Something BC's article I will show you another design made from what I am growing and what is new in my balcony garden for this year.
Sign up for my weekly newsletter
Every week I add a new design with related tutorials. Be sure to subscribe to receive an email notification with design inspiration.