My Creative Workbook
Christine de Beer - effortless floral craftsman
Basket weave in an eggshell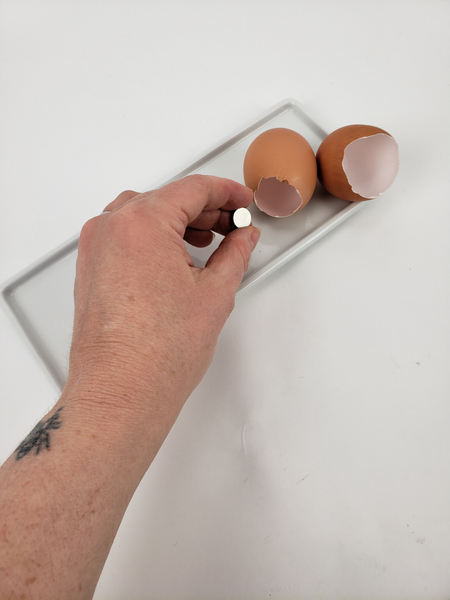 Place a tiny corsage magnet inside an egg shell.
See the Tutorial below for a double layer version of how I use magnets to position the eggshells.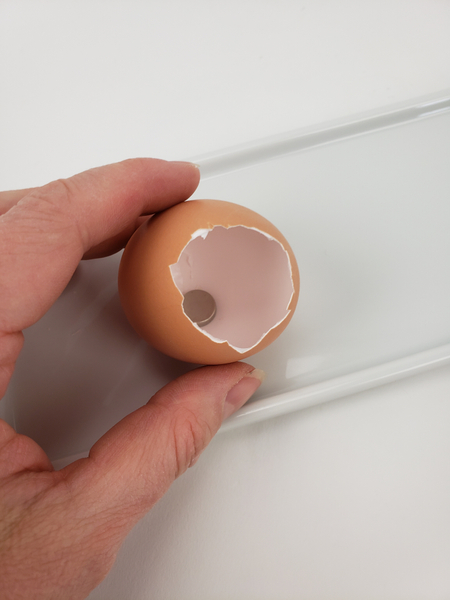 Position the eggshell on a display platter.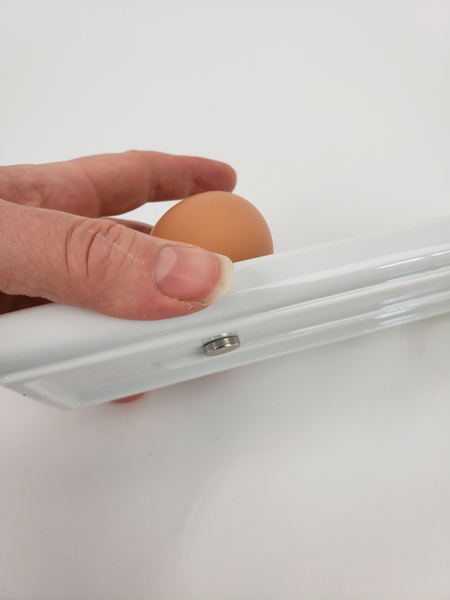 Slip another magnet below the egg to keep it securely in place.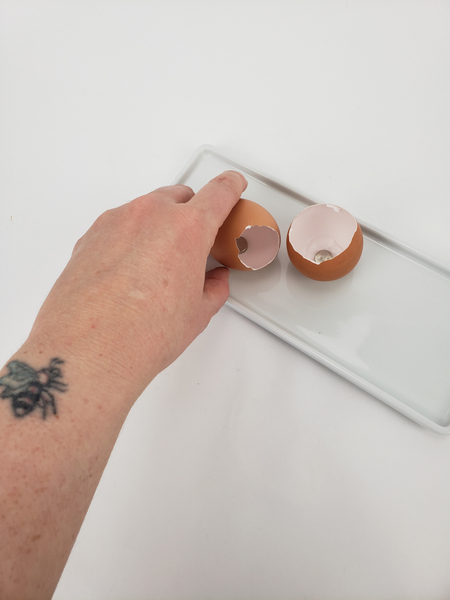 Gently move the egg if you want to re-position it, it will firmly stay in place at whatever angle you want it to be without rolling around.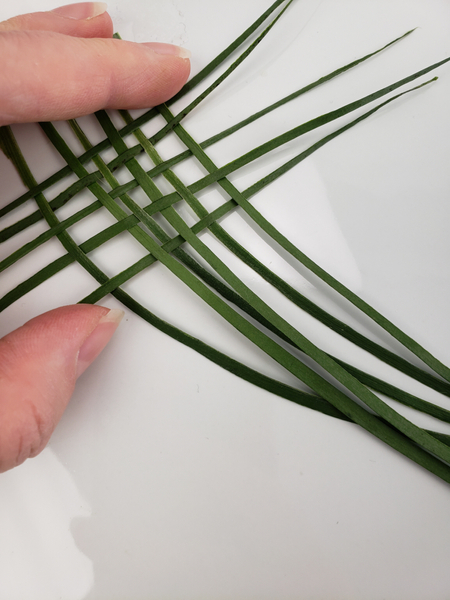 Weave a few blades of grass or palm to create a small basket weave
See the Tutorial below for detailed instructions on how to weave with foliage. I have also included a Tutorial below for how to rip foliage to weave with. But you can also find even more details in my book.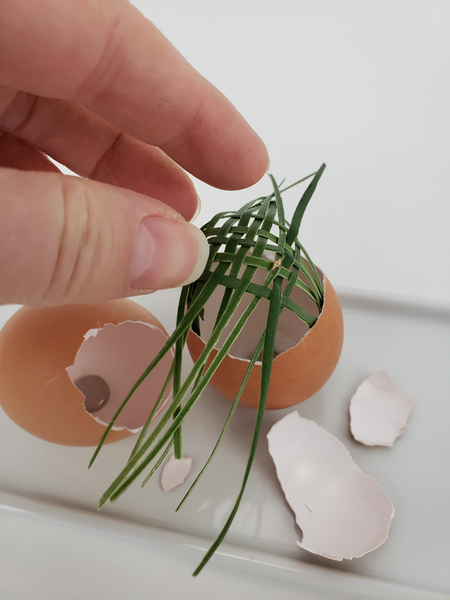 Cup the weave in your hand and slip the grass ends into the egg.
Make sure to subscribe to my newsletter for a weekly tip. This week I tell you how to trim the grass ends to make it easier to slip it into the egg and position it afterwards.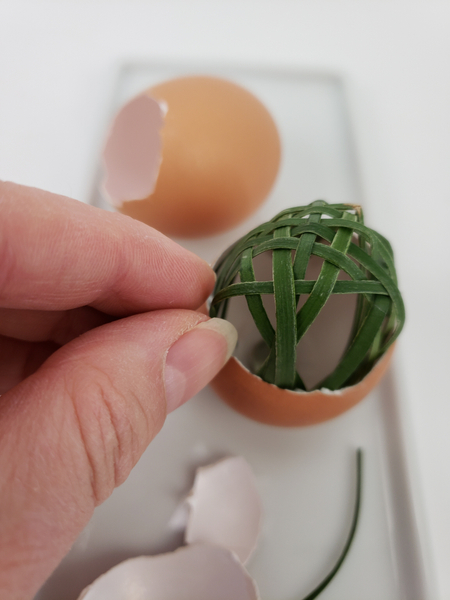 Make sure the grass ends are inside the egg.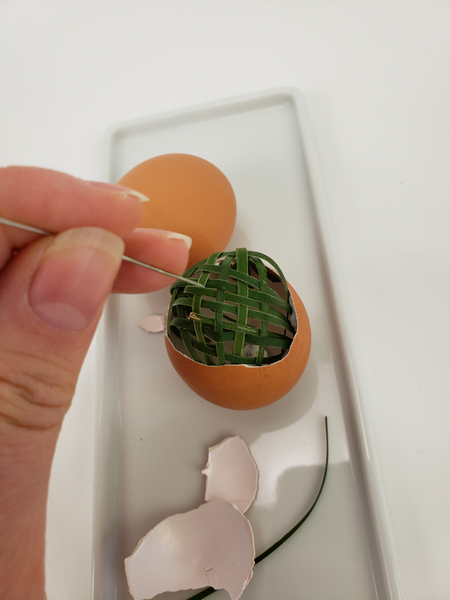 Use a corsage pin to re position the blades of grass so that the weave is neatly covering the opening in the egg.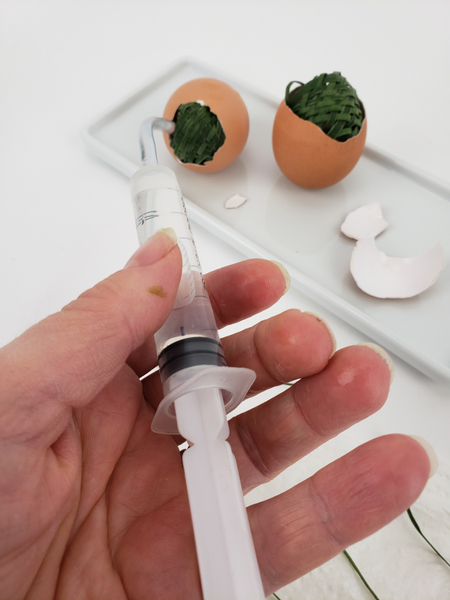 Fill the egg with water. You can find a detailed Tutorial on how I make this syringe with a tube. It is the best way to fill water sources.
Book readers: Water is thinner than egg so remember to place the eggs in a display container because some water will seep out. Simply refill the egg every now and again. If you want to seal the egg turn to page 199 or page 196, 197 (the tutorial on page 197 ... the one at the bottom works wonderfully)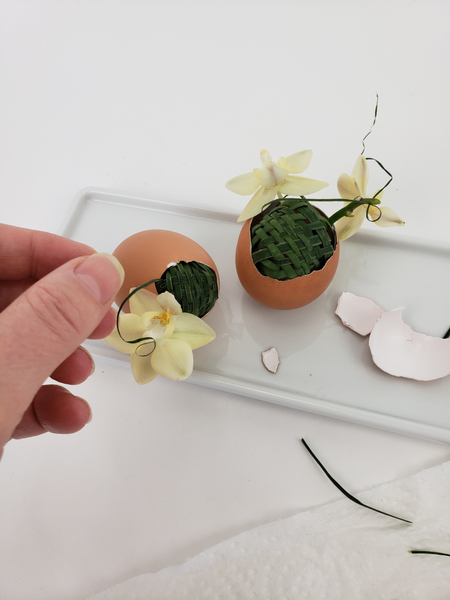 Slip in the orchids and grasses so that it remains hydrated.
To curl the grass see the Tutorial below or my book... I have a really fun way in there that works even better!
Sign up for my weekly newsletter
Every week I add a new design with related tutorials. Be sure to subscribe to receive an email notification with design inspiration.