My Creative Workbook
Christine de Beer - effortless floral craftsman
Three Drops of Floral Chocolate
I wanted to show off these magnificent chocolate brown cymbidiums, and I also wanted to create a meaningful Bridal design as an early start to the chocolate goodness that comes around every Valentine's Day.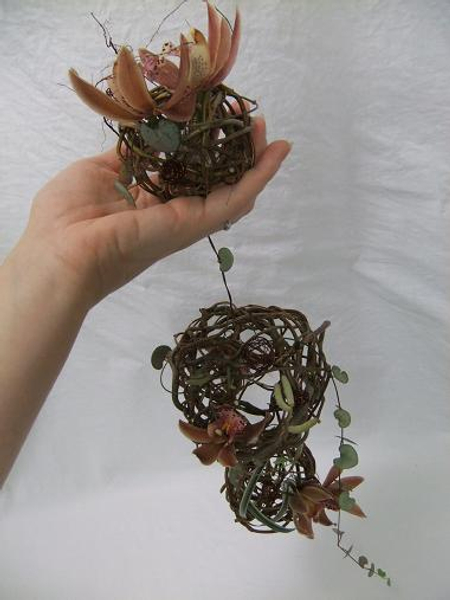 The design drips down in three tiers each celebrating life, love and connection.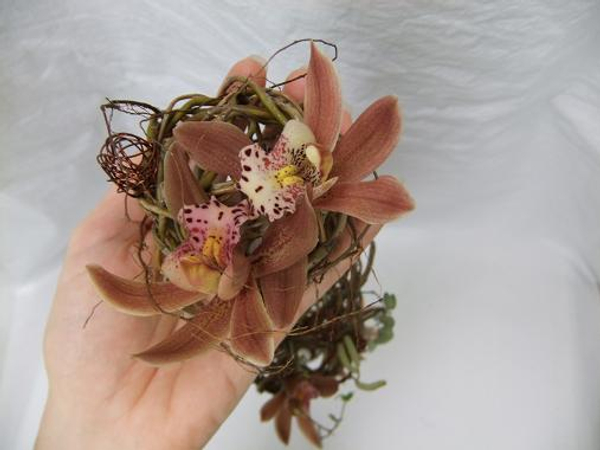 The first drop is to honor your roots, your past. I draped fine ivy roots to gently touch the orchids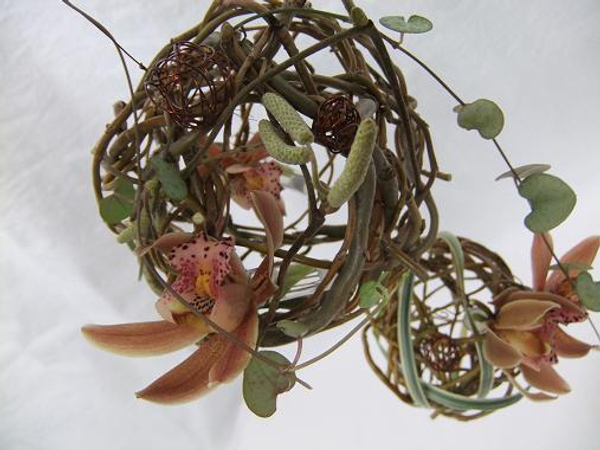 The middle drop is to look forward to a budding future. Hazel buds are woven into the willow. I also dangle a stem of rosary vine (ceropegia woodii) with the sprouting green end just touching the orchids.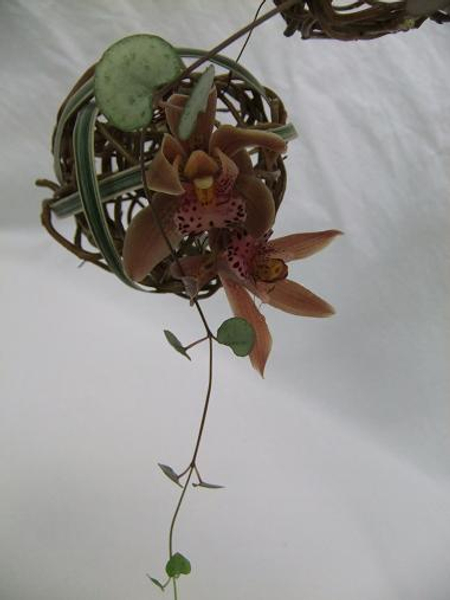 The last drop is to celebrate your present. Healthy variegated green grass are snugly hugging willow sphere.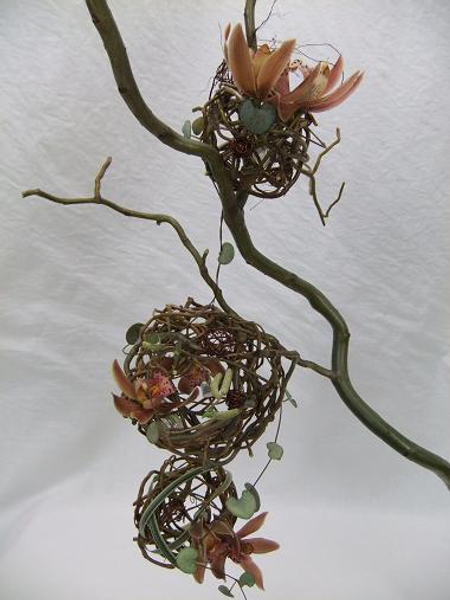 Three drops of Floral Chocolate
Sign up for my weekly newsletter
Every week I add a new design with related tutorials. Be sure to subscribe to receive an email notification with design inspiration.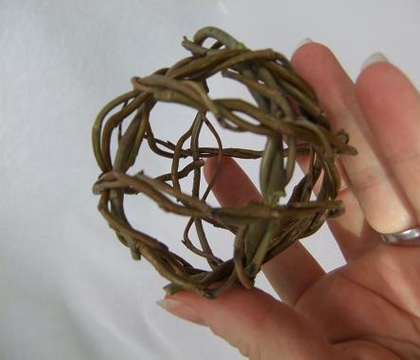 25 January 2012
Weaving Willow spheres
I build up the spheres by weaving willow wreaths and then use those to shape the ball