My Creative Workbook
Christine de Beer - effortless floral craftsman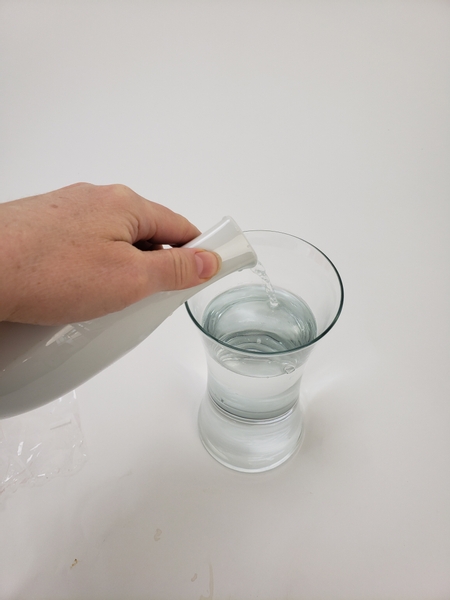 Fill a floral vase with water... you can (of course) skip this step if you dried the husks before designing. I liked the idea of the top most Chinese lantern still attached to its bright green stem... and I added water to preserve the bright green of the stem to match the dried hydrangeas I want to add. So the water is for the stem and not so much for the floral details.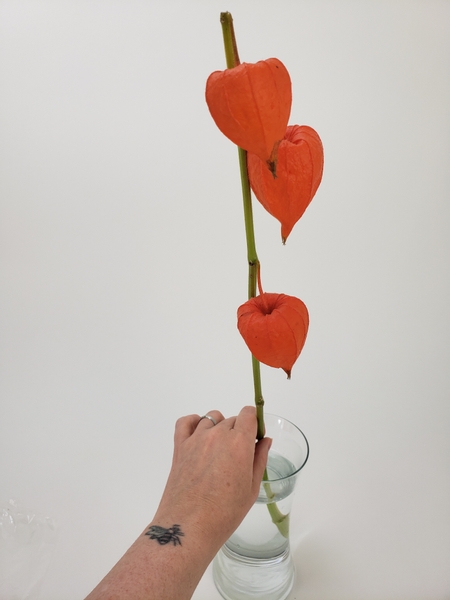 Place a tall Chinese Lantern stem in the container.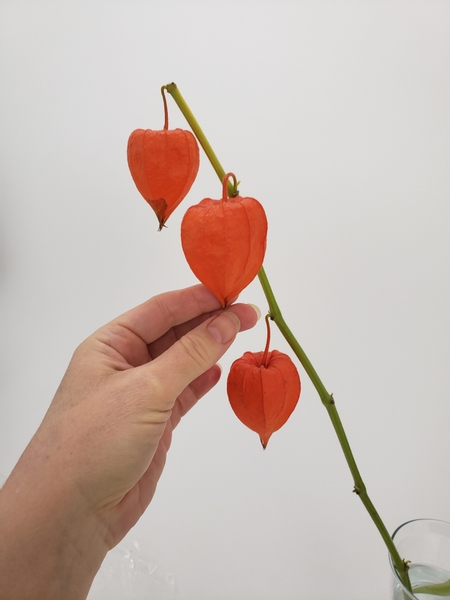 Pick out the prettiest lantern stem to hang the rest of the design on. I love this curve of the stem. It will go so well with the rest of my design details... so...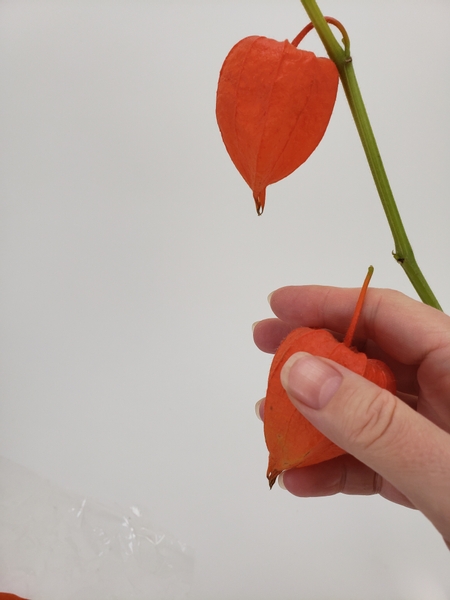 Cut away all the other pods on the stem.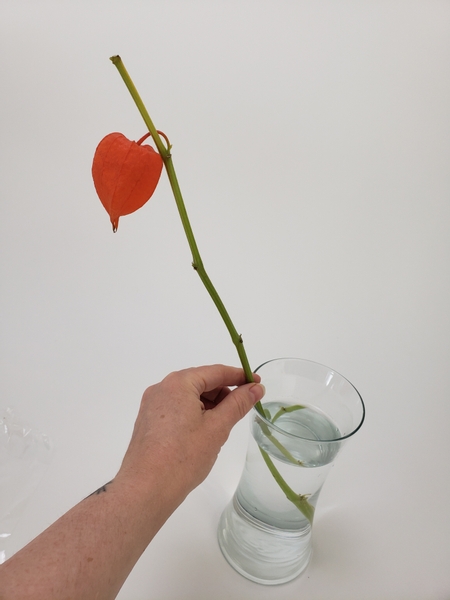 Adjust the stem so that it sits securely at an angle so that the pods that you glue in will dangle neatly down.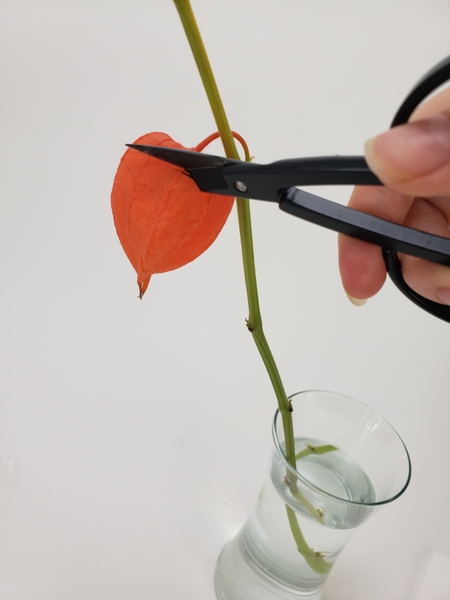 Cut a window out of the pod to...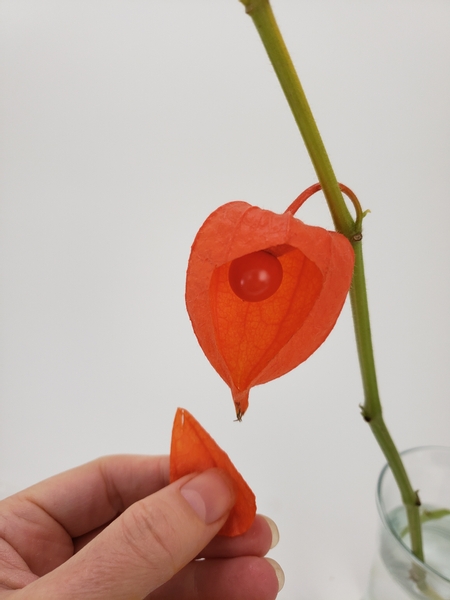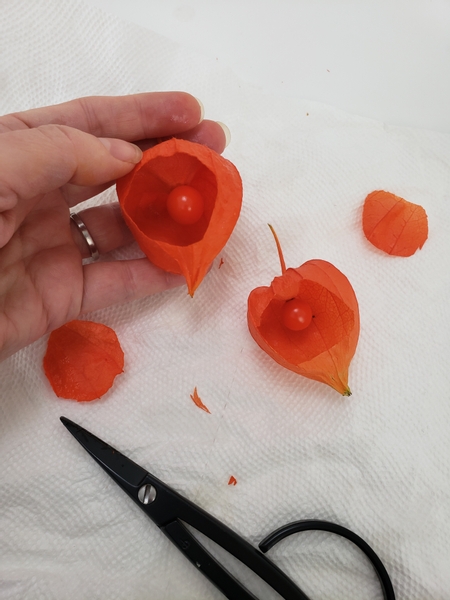 Do the same with the other two pods.
Design note: I cut the opening before I glue in the pods to make it easier for me to work inside the pod and keep the shape as pretty as possible. This week's email tip shows you how to secure these pods with floral glue. You can sign up for the email below this post if you are not yet receiving your notification the moment the new design is ready to look at.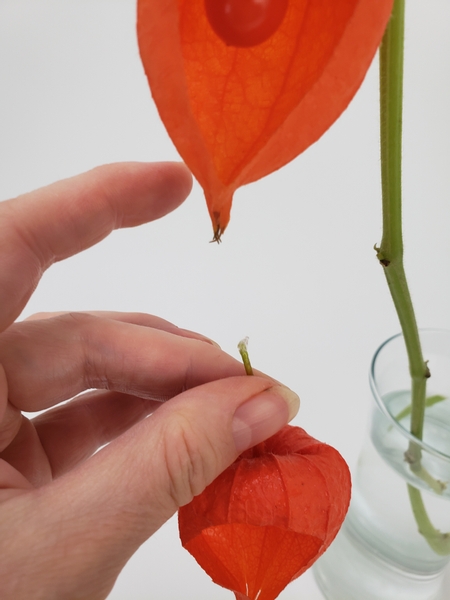 Add the tiniest drop of floral glue to the stem.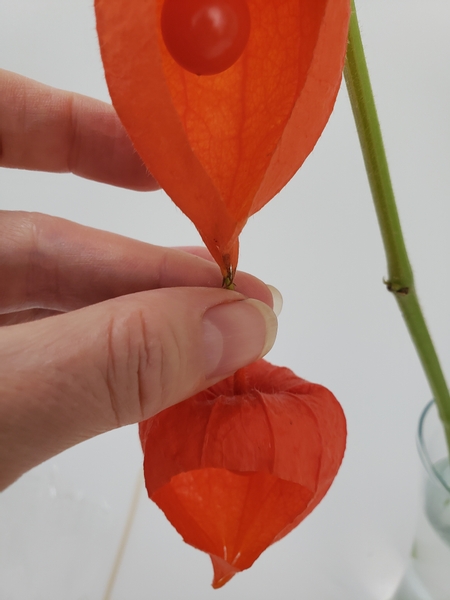 And slip the stem into the husk of the pod above.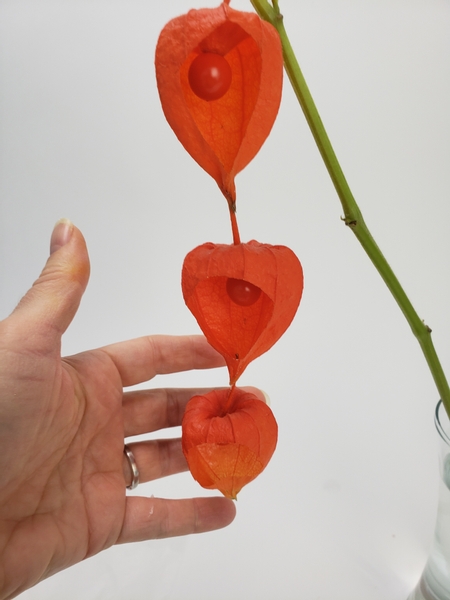 Glue in the next pod to hang from the one above.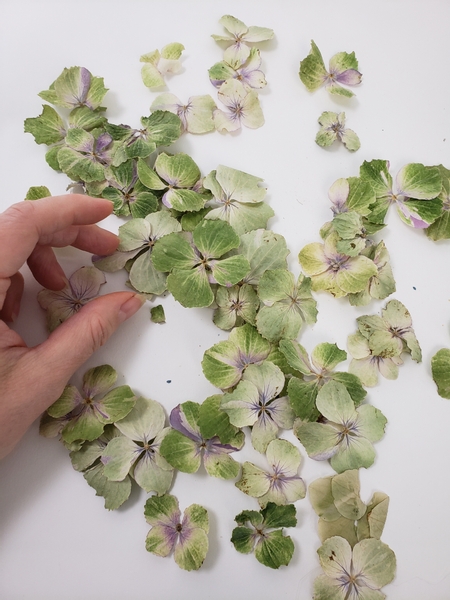 For my design I used dried hydrangeas.
Book readers turn to page 110 where I explain how to preserve flowers for designing. And to get you started I have a Tutorial for you linked below on how I dry hydrangeas.

For more information about my book: The Effortless Floral Craftsman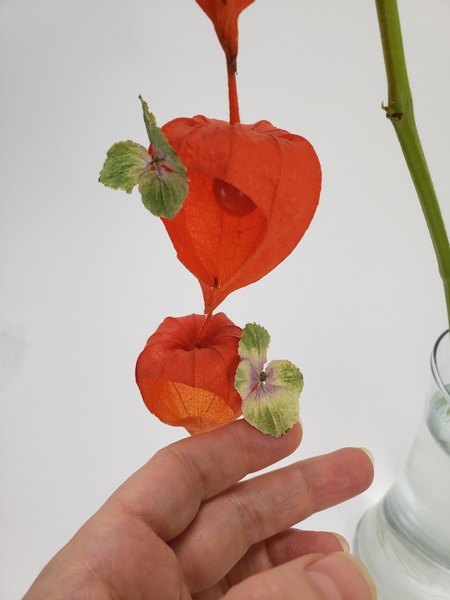 Glue the flowers to the husk...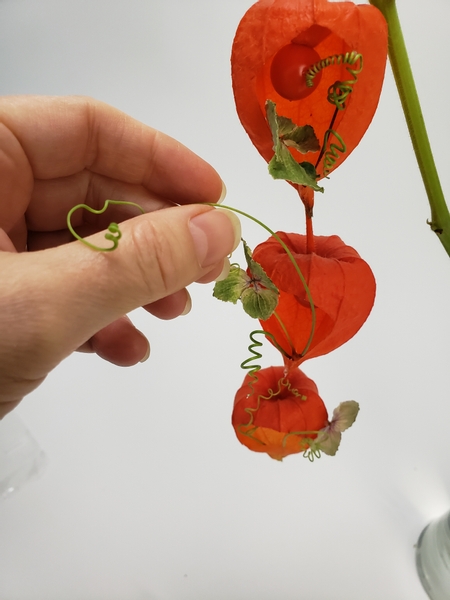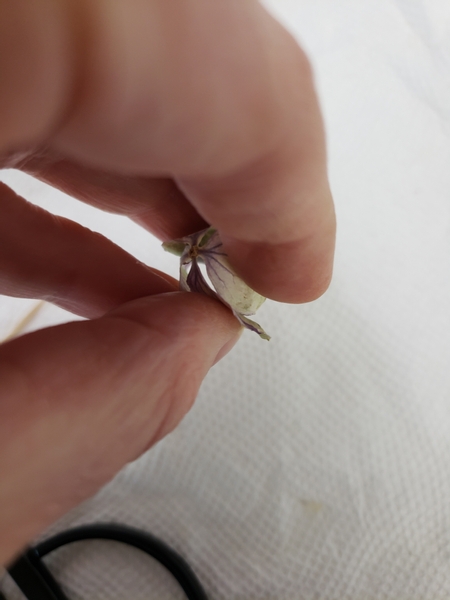 And to draw you in closer to look inside the husk... fold a floret over...
Book readers turn to page 111 for a tip to make dried flowers more pliable- it really works!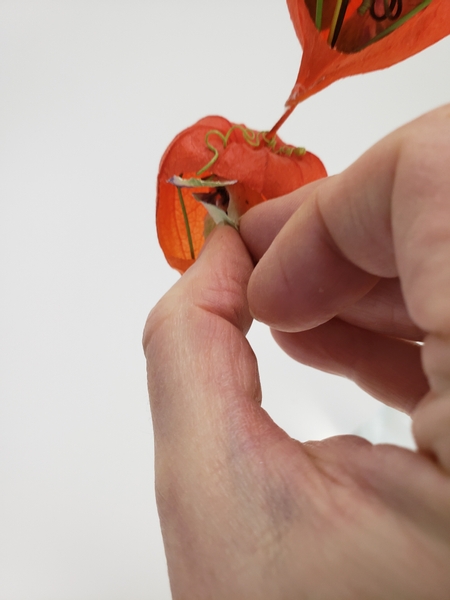 And slip it inside the pod..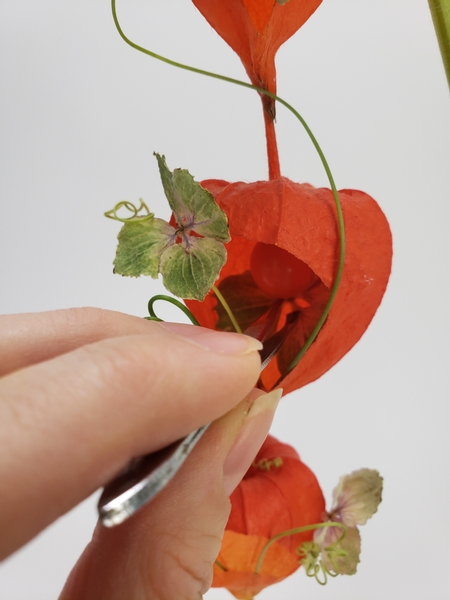 Reposition the floret with tweezers to line the back inside of the pod so that you can still see the berry.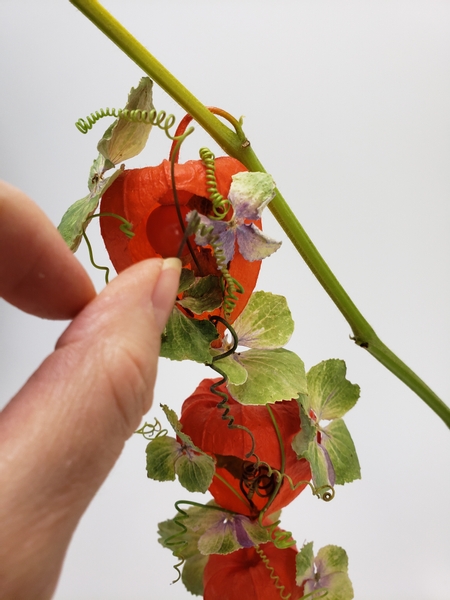 Add in a few more hydrangeas and tendrils to complete the design.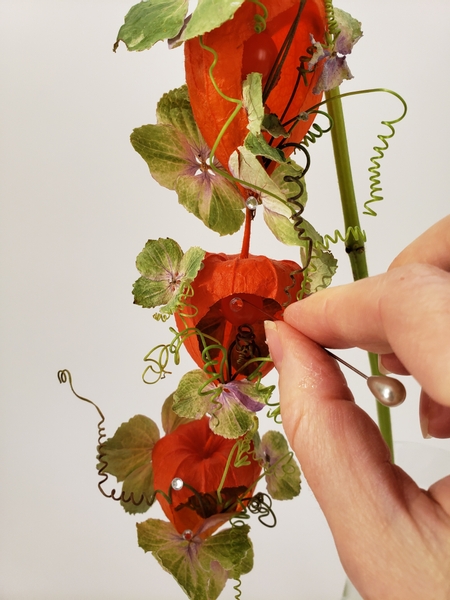 Finish the design with a few dew drop crystals.
See the Tutorial below for more detailed instructions on how I add these tiny crystals.
Sign up for my weekly newsletter
Every week I add a new design with related tutorials. Be sure to subscribe to receive an email notification with design inspiration.