My Creative Workbook
Christine de Beer - effortless floral craftsman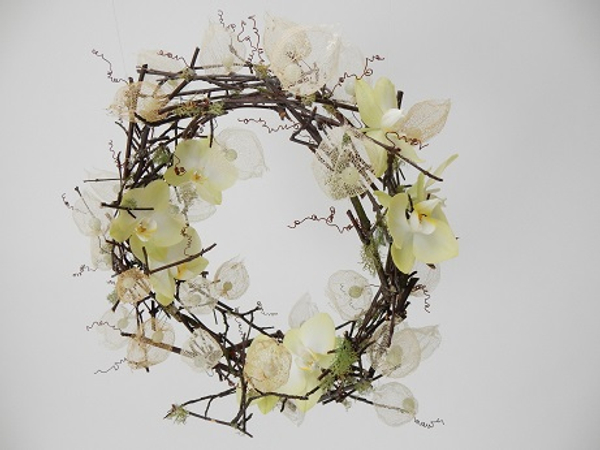 One of the biggest challenges for every DIY bride and groom, is to actually find time to make all those things that you dream about.
You want everything to be perfect but those last few hours before the wedding is just so busy, and that is exactly when you need to do the fresh floral designs.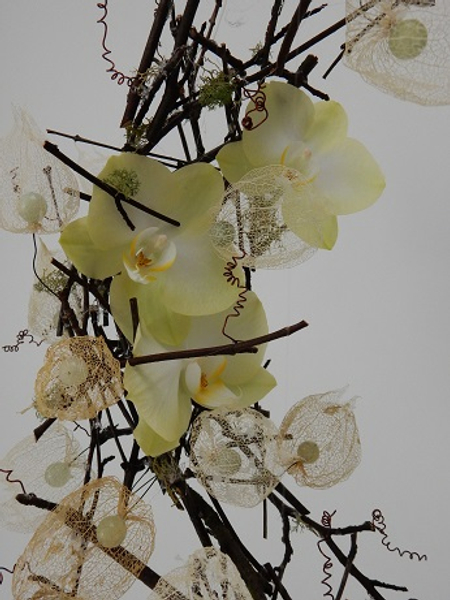 Luckily, Autumn is the perfect time for any DIY bride to use dried elements in your floral designs. Pods, guards, autumn foliage and twigs are abundantly available, can be prepared and assembled long in advance, and offer the perfect contrast to the fresh flowers.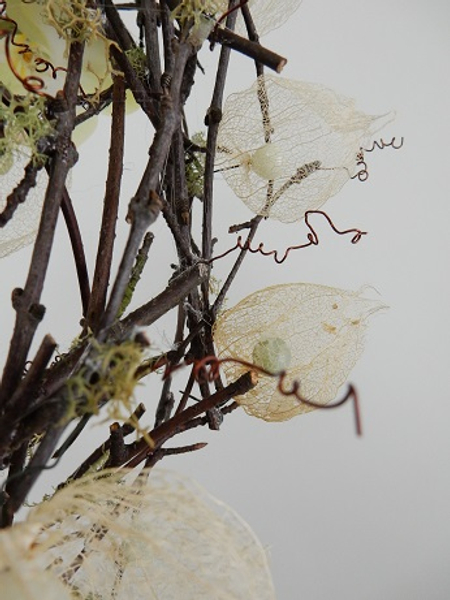 Designing your basic design structure from dried material, well ahead of your big day, makes it easier for you to add a few fresh flowers or leaves just before the event, but it poses a planning challenge.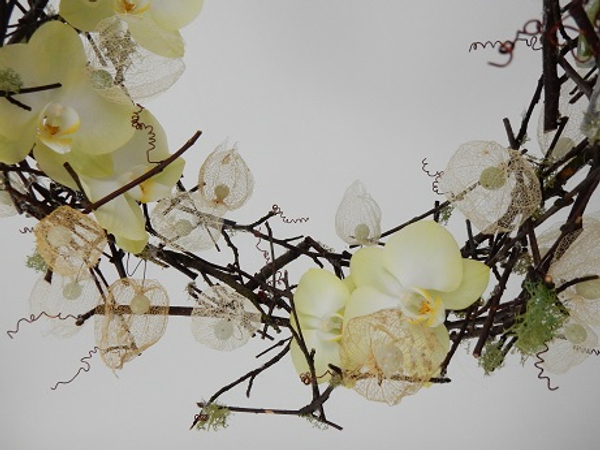 Planning a wedding is stressful and it is reassuring to mark something as "done," so that you don't have to think about it again.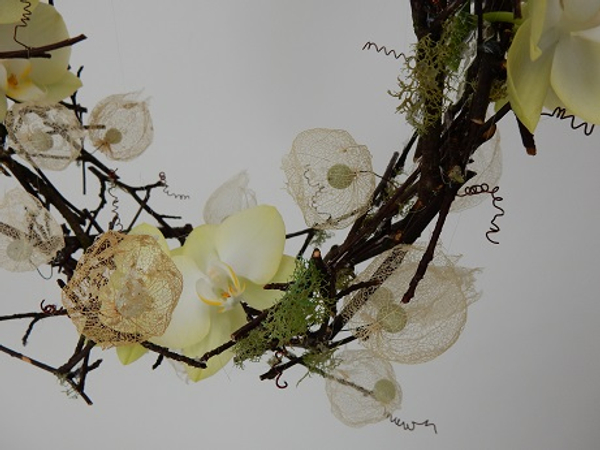 Starting with a dry arrangement helps to make progress, but you can't mark it as "done," even though you have worked hard on it.
There is a trick you can use to get around this frustration, and all you need is a few coloured index cards.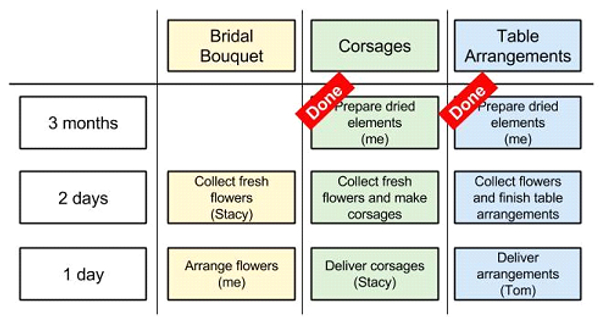 Make a list of all the arrangements you need for your big day. Then list each step, one per index card, needed to get them "done," and arrange them as shown in the illustration above.
Now you can ask specific people to take responsibility for specific cards, and you can have the satisfaction of marking things as "done," during preparations.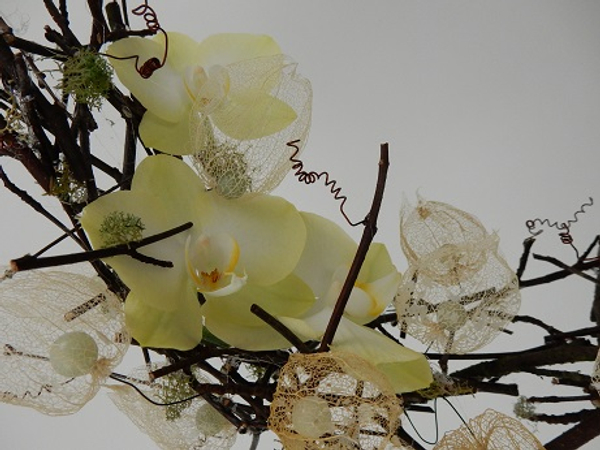 Using these two techniques, one for planning and the other for designing you are now set up to spend as much time as you can (or like to) on your basic floral design elements whenever you have a moment to craft without having to put it off to the last moment to ensure the designs are fresh and vital.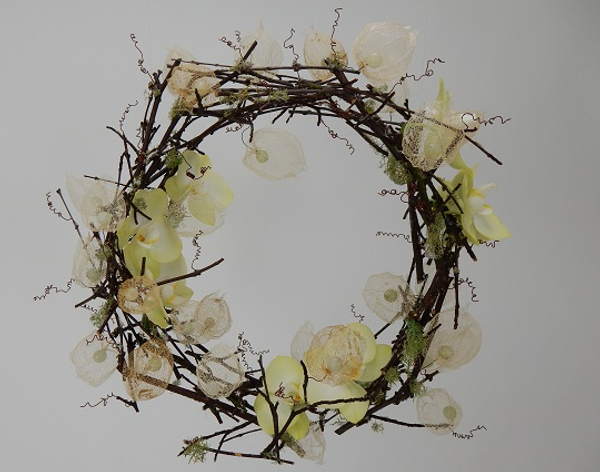 The longer lasting twigs and pods create the perfect backdrop for any fresh flowers you add making them stand out even more.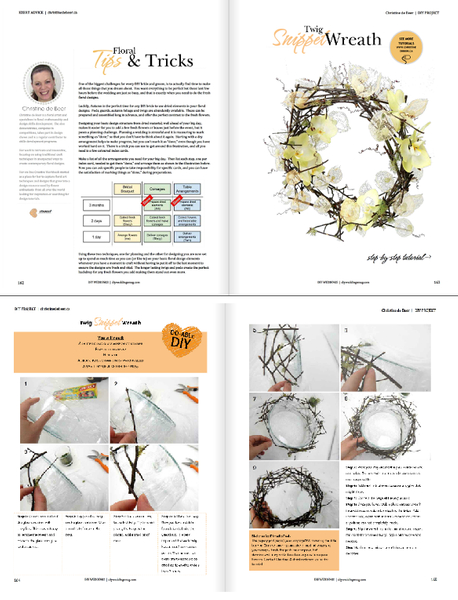 Thank you DIY Weddings Magazine for inviting me to contribute.
Sign up for my weekly newsletter
Every week I add a new design with related tutorials. Be sure to subscribe to receive an email notification with design inspiration.