My Creative Workbook
Christine de Beer - effortless floral craftsman
A fluffy faded leaf "tail" to display delicate autumn treasures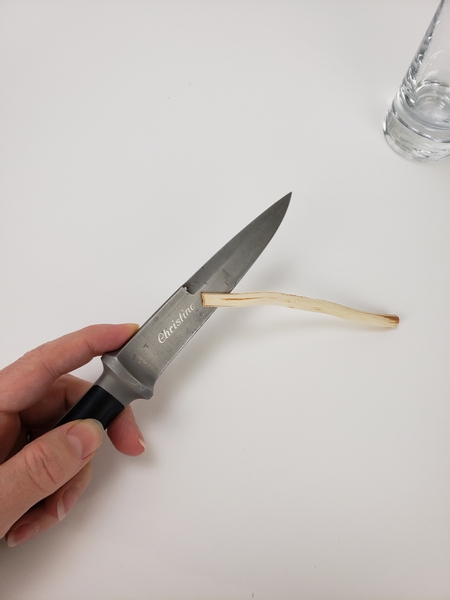 Cut a small slit into a dried willow twig
See the Tutorial below for more detailed instructions on how to strip the bark from a willow twig.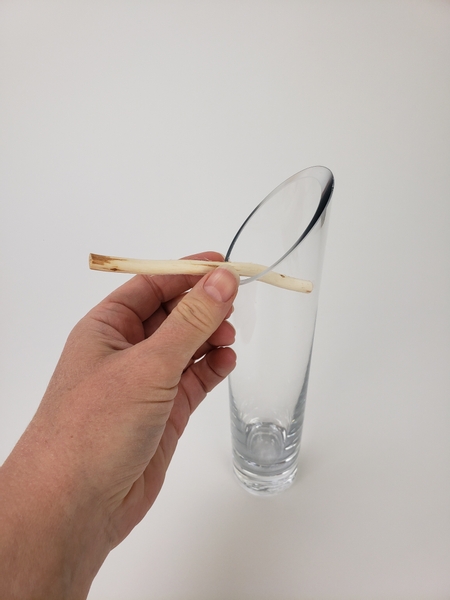 Measure the twig to sit snugly at an angle in a display vase.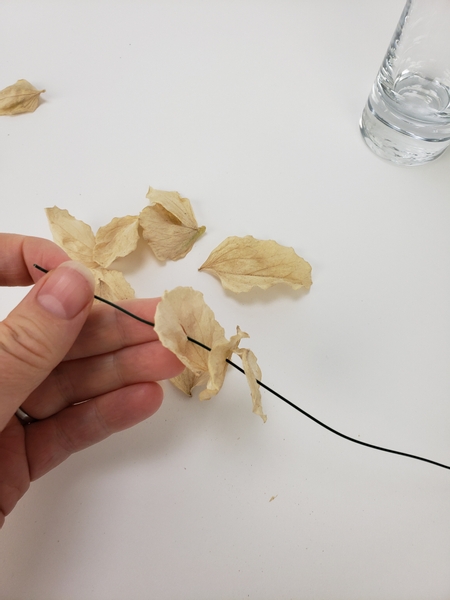 Cut a section of wire and start threading foliage to create a long garland.
Design note: I used sweet pea foliage. They are wonderful to use in design work once faded because they take some time before becoming brittle.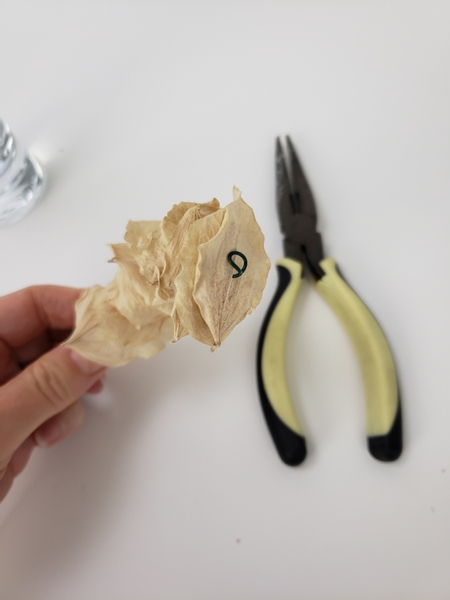 Push the foliage all the way down to one end and twist the wire with pliers to create a stopper.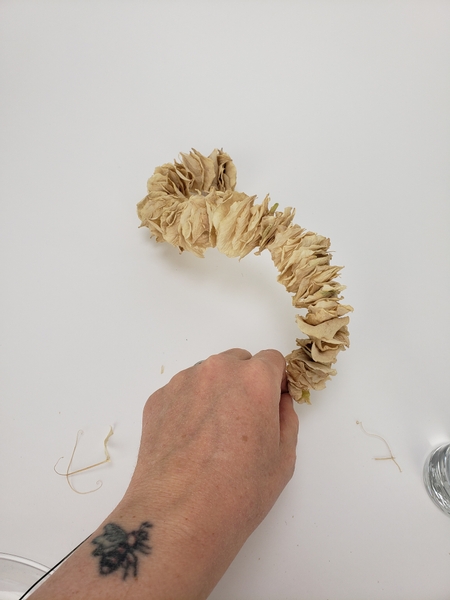 Thread foliage from the bottom to the top of the wire.
Book readers turn to page 209 for another version of this garland- this time using eucalyptus.

For more information about my book: The Effortless Floral Craftsman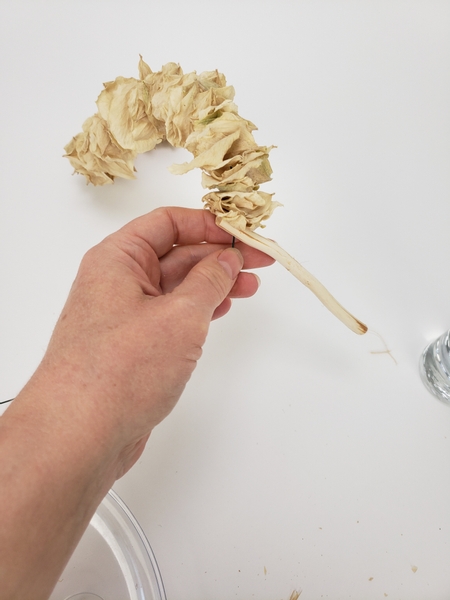 Slip the wire through the slit in the twig.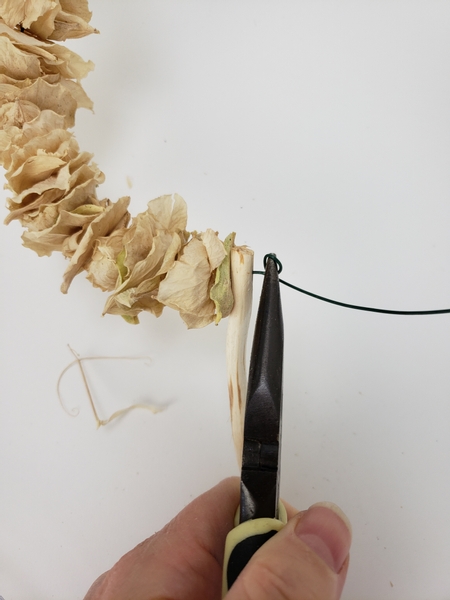 Twist the wire with pliers on the other side of the twig.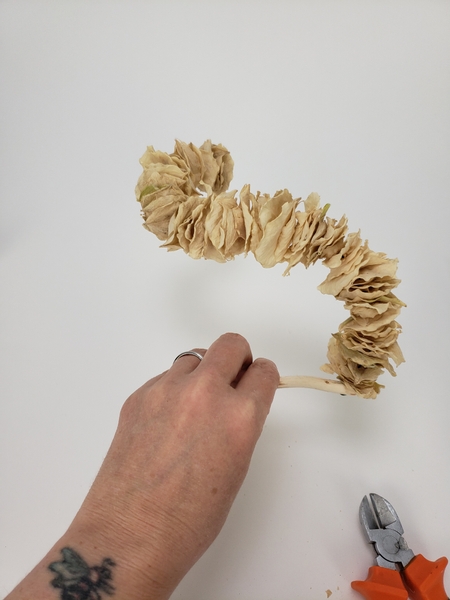 Cut the rest of the wire away to create a neat foliage tail on a stick.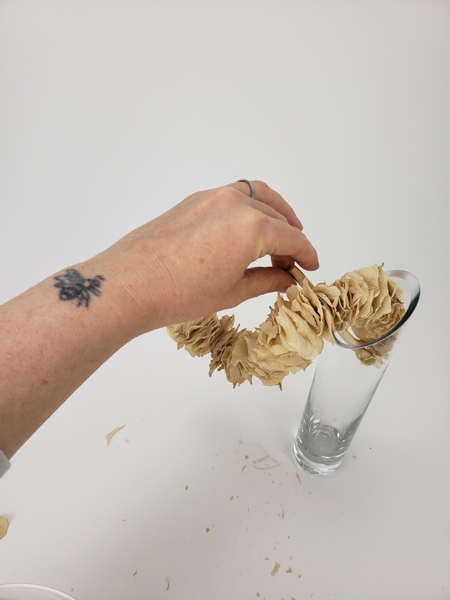 Place the stick at an angle in the display container to balance the foliage garland.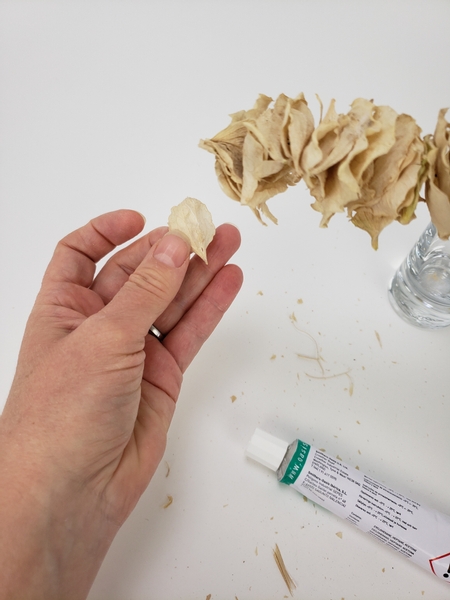 Glue a leaf to either end to hide the wire stopper.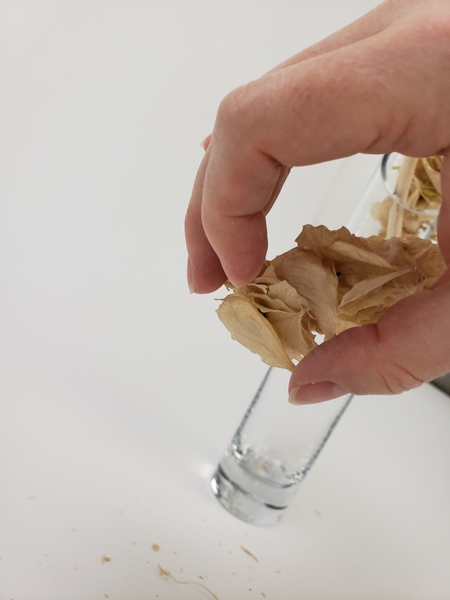 Make sure it is at the same angle as the threaded foliage.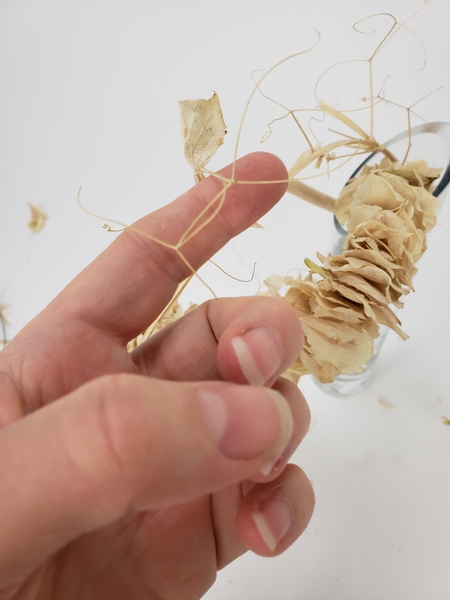 Add in a dried sweet pea vine to curve around the foliage tail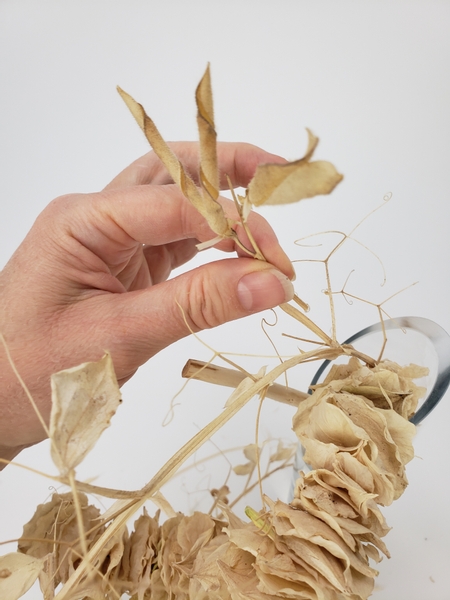 Glue in a few seedpods to the dried vine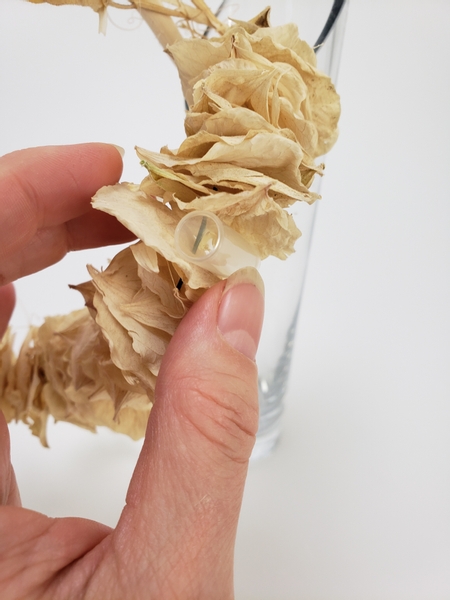 Add in a few water tubes for the fresh flowers.
Design note: I make these myself from used drinking straws or plastic tubes to the exact size I require for my design. See the Tutorial below for detailed instructions.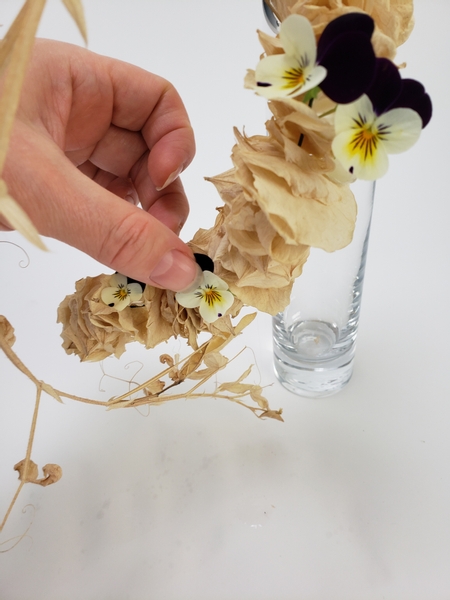 Fill the tubes with water and slip the tiny little flowers in to nestle between the foliage.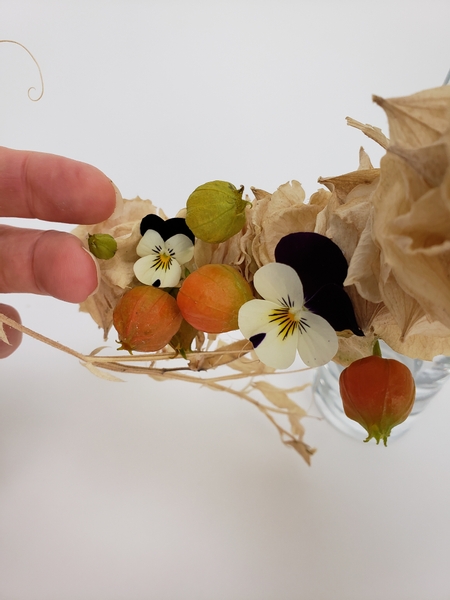 How cute are these miniature Chinese Lanterns!?! Simply glue in the pods between the flowers.
Help! I am growing these for the first time and would love to make sure they come back next year. Do you grow them? Do you have any tips for me?
I would love to hear from you. The easiest way for us to chat is simply to reply to this week's notification email. It makes it easy for me to keep track of our conversation.
Also in this week's email I tell you about the joy of a cutting garden. Even if it is (like mine) two balcony gardens. If you are not yet signed up to join in the conversation the button is below this post.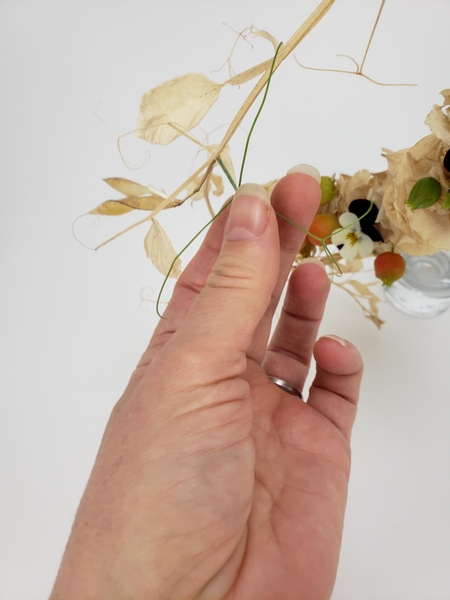 Add in a few more green tendrils...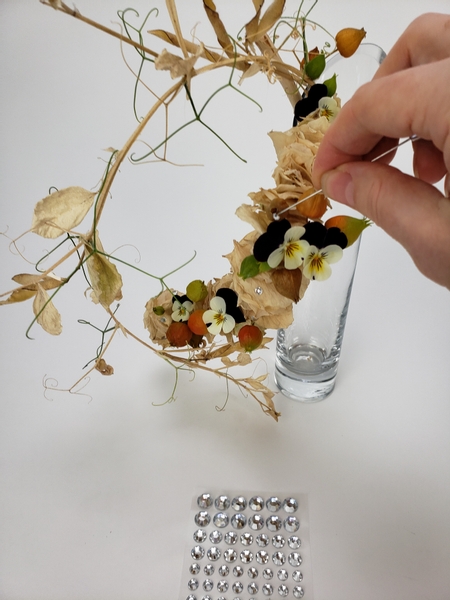 And finish the design with a few dew drop crystals.
See the Tutorial below for more detailed instruction on how I add the most delicate crystals with a pin.
Sign up for my weekly newsletter
Every week I add a new design with related tutorials. Be sure to subscribe to receive an email notification with design inspiration.