My Creative Workbook
Christine de Beer - effortless floral craftsman
Lemon Aid Container Stopper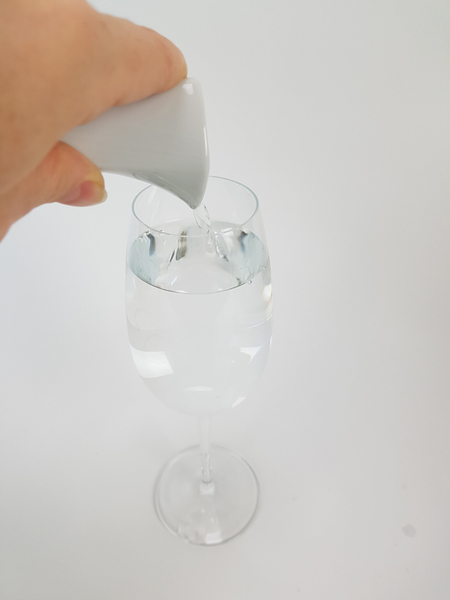 Fill a wine glass with water. Any container with a narrow opening at the top will be perfect for this mechanic.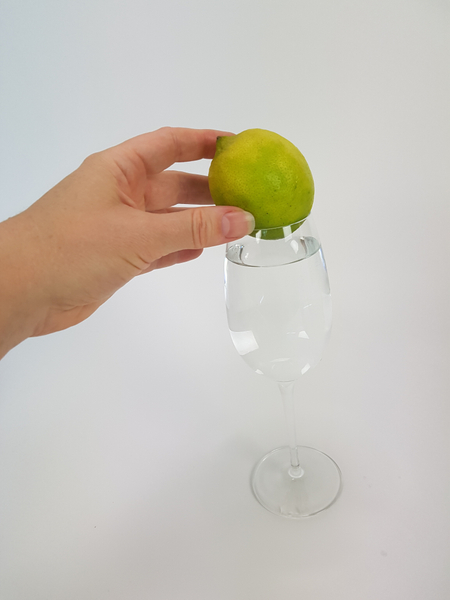 Place a lemon on the glass. Any fruit or even vegetable or guard will work, as long as it is heavy for it's size and sits firm.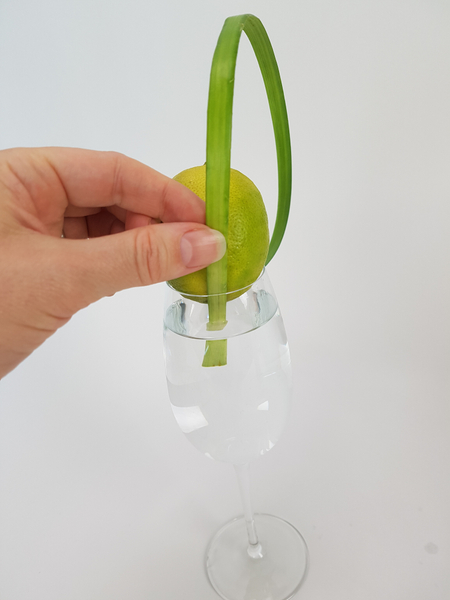 Slip your fresh plant material under the lemon so that it can remain hydrated in the water filled container.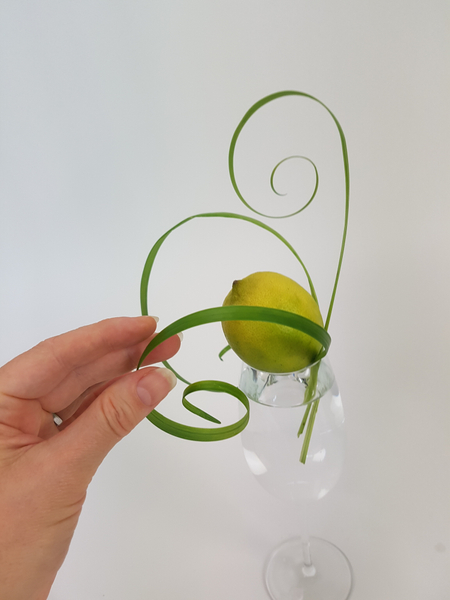 I curled a few blades of grass. See the Tutorial below for more detailed instructions on how to curl grass.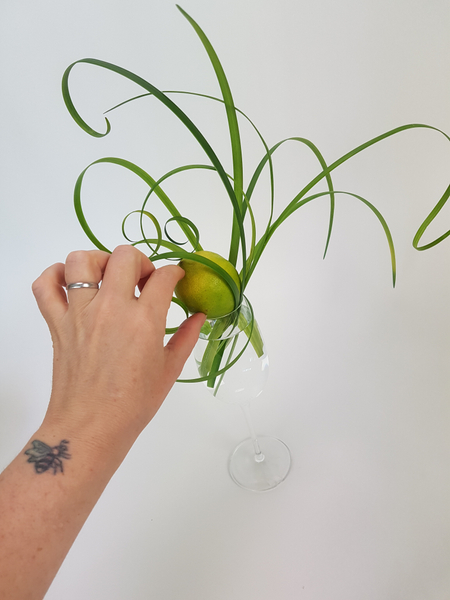 As you build up the design set the lemon at a slight angle so that the plant material are kept in place but not squished between the glass and lemon.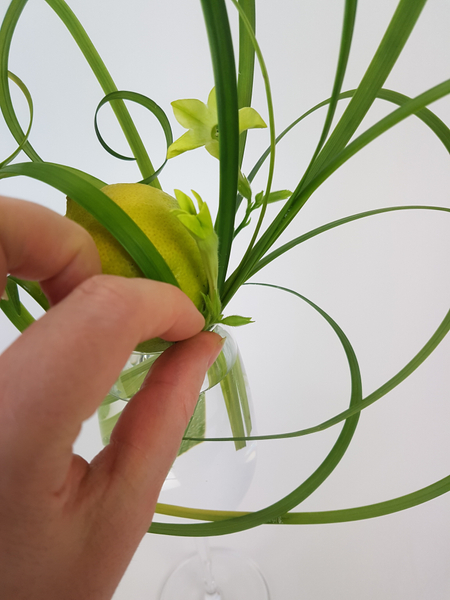 Set in a few Flowering Tobacco blossoms.
Sign up for my weekly newsletter
Every week I add a new design with related tutorials. Be sure to subscribe to receive an email notification with design inspiration.