My Creative Workbook
Christine de Beer - effortless floral craftsman
Weaving a ball shaped Dew-drop Catcher from grass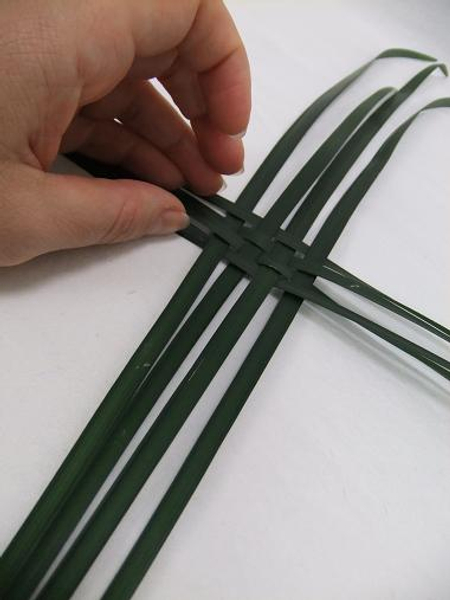 Start to weave a few blades of grass. This will be the foundation of the sphere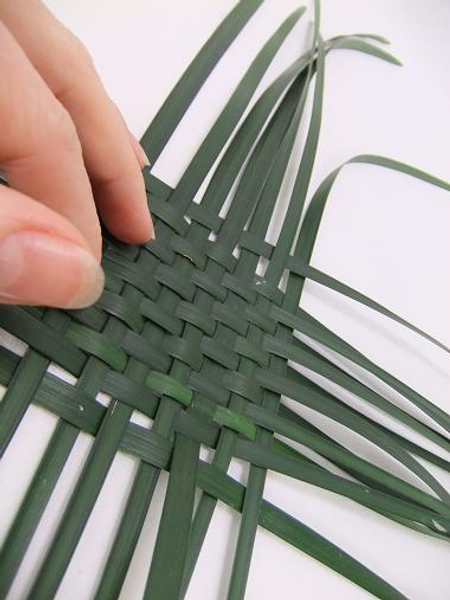 Continue to add blades of grass weaving in and out of the weave pattern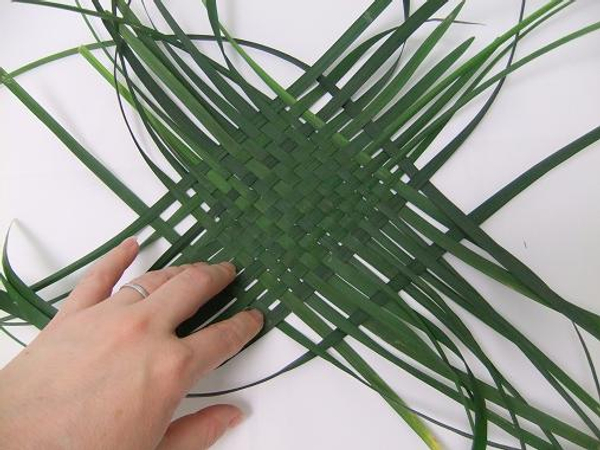 Adjust the grass strands so that the weave pattern is in the middle of each of the blades of grass.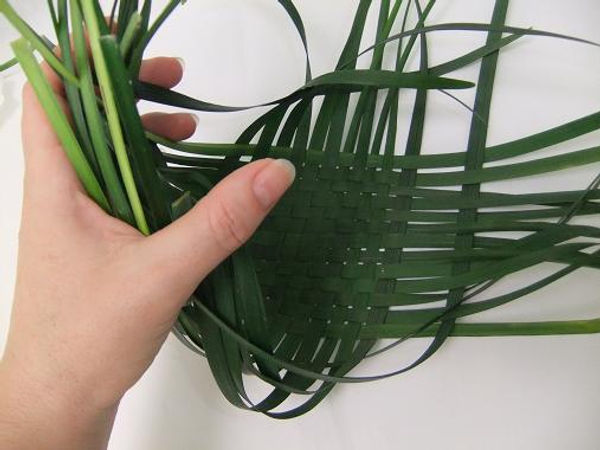 Gather the strands of grass in your hand and fold it up. Do not bend the grass at a sharp angle. Do the same with your other hand, at the other side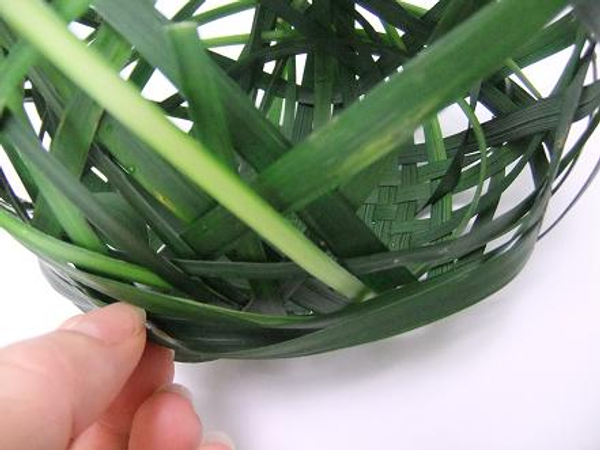 Combine the bunch in one hand and gently press the shape to slightly bulge out. Tug and pull the longest blades of grass to reach all the way over the shape and start to weave these blades into the foundation weave pattern at the bottom.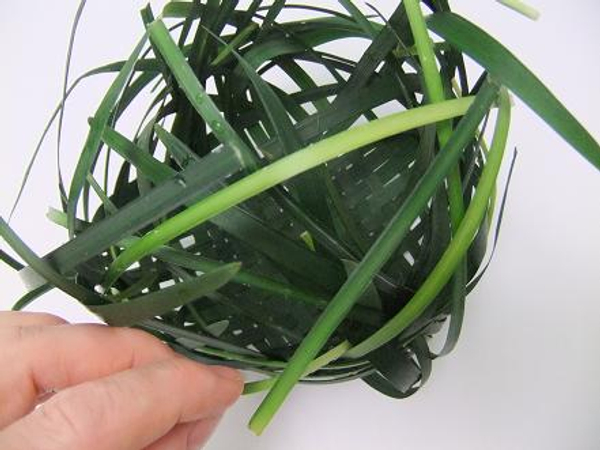 Continue to weave the grass to secure. In contrast to the foundation side the top side of the sphere is loosely woven.
Catch as many of the blades of grass as possible by folding the longer strands over the shape and weaving it over and under any blades that crosses the shape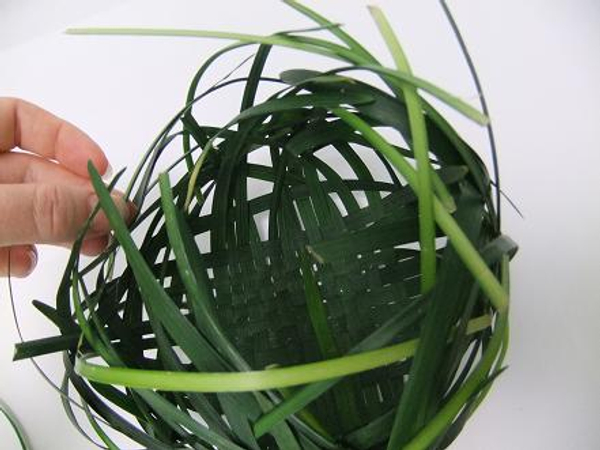 Continue to pull the strands tight, as you weave, to shape the sphere. Weave in any shorter loose strands to create a neat ball shape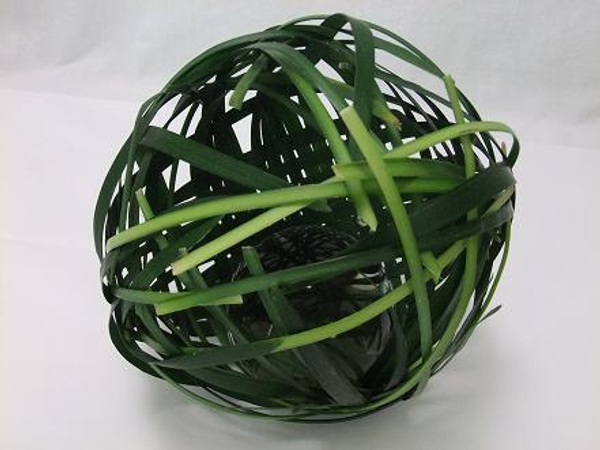 Slip the crystal ball between the grass strands to lie on the woven foundation and wiggle the strands to close the opening.
Alternative: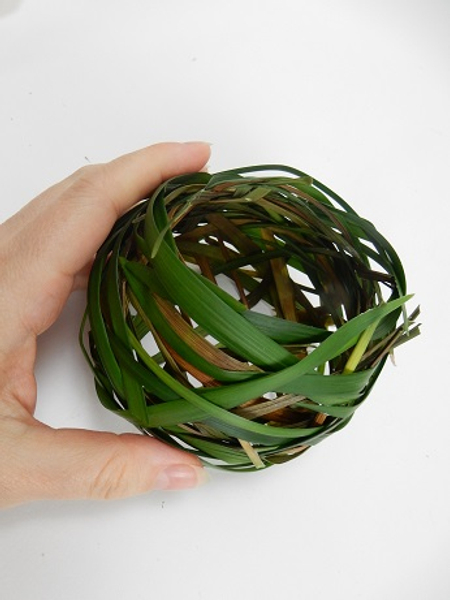 Wiggle the grass to open up the nest. Set it aside to dry.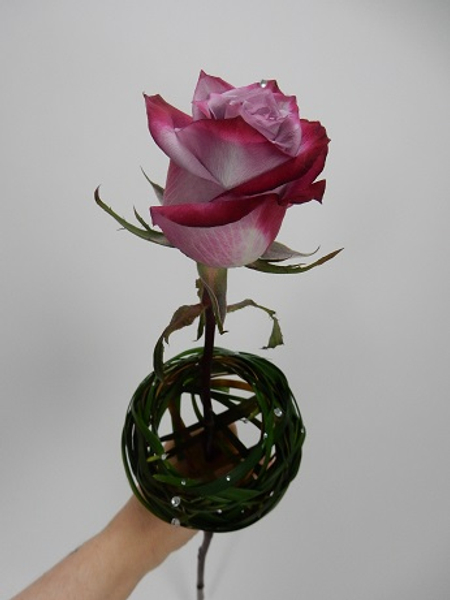 so that it keep its shape when you put some weight on it and slip a rose into the hollow to display on a vase
Glue any dangling or loose strands to make sure the sphere shape is secure and add a few dew drop beads or crystals


Sign up for my weekly newsletter
Every week I add a new design with related tutorials. Be sure to subscribe to receive an email notification with design inspiration.