My Creative Workbook
Christine de Beer - effortless floral craftsman
How to avoid your wedding treasures from becoming "after the event trash"
DY Weddings Magazine:

Right now, while still in the planning stages of your wedding, is the absolute best time to consider exactly what happens to all your design details after your wedding. You most certainly don't want it to become trash!

Making only a few small and easy changes to your design elements at the planning stages can make a huge difference in the trash free (or trash-less) outcome. Here are a few suggestions on how to minimize the impact of design details: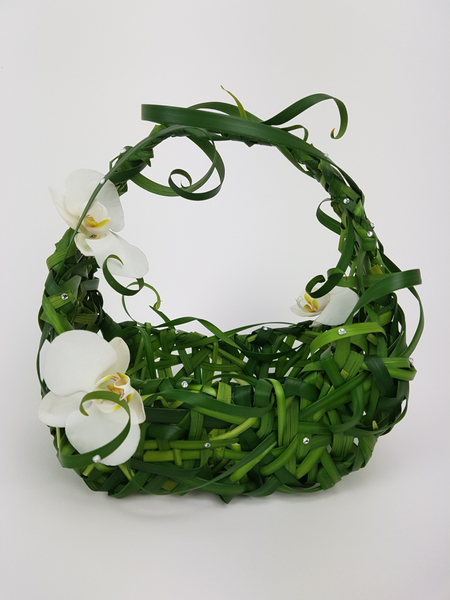 Tell everyone! Share your goal of having a less trash kind of wedding so that your guests can support your goal with their actions. You can even have really pretty recycling bins (even compost bins) - just to add a stylish-eco touch to the festivities.
Favoured favours: Favours left behind by guests just gets trashed by the clean-up crew. What a waste! Make sure the favours you choose for your guests are actually something they would want to keep and make it clear that these little gifts are for the guests to take home.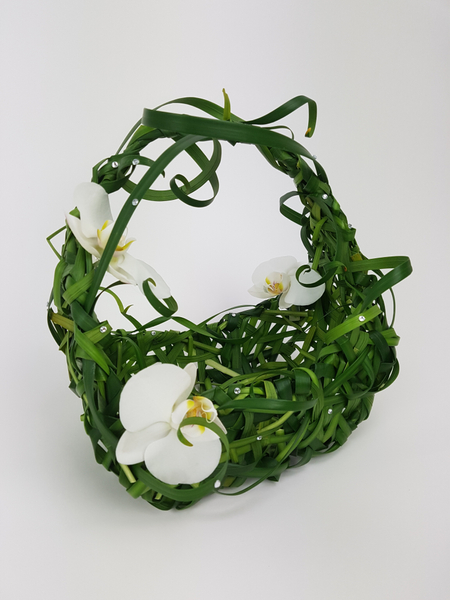 Skip "use once and trash it" elements: Floral foam, for example, is going to be trashed. No, there really is no other end to the story. Floral foam is an open-celled phenolic foam that easily soaks up water and is often used as a base for floral arrangements. Unfortunately it can only be used once as a water source, and it is either not biodegradable at all or will biodegrade by only 51.5% in a year in biologically active landfill conditions. Most environmentally aware designers shy away from using foam. I rarely, if ever, design with foam and you can find loads of examples of more environmentally friendly design solutions that are foam-free on my website. Try to also avoid single use napkins, plastic water bottles and disposable containers when designing for your event. Make even the garnishes count so that they become more than just something added to look pretty.
Re-usable design details: Can the flowers be donated to brighten up someone else's day? Or used for more than one wedding at the same venue on the same day? Just a few additions or subtractions can give basic design elements a whole new look.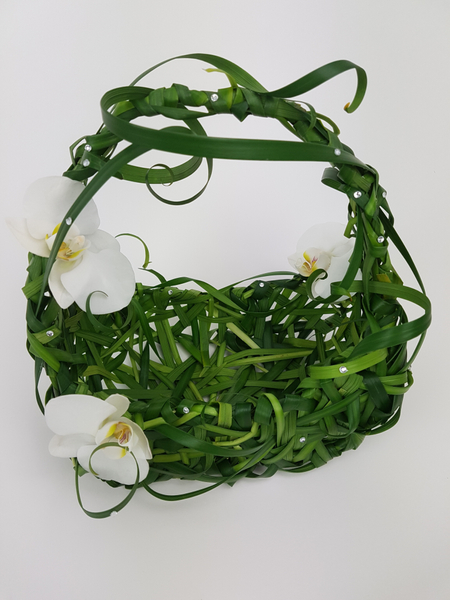 Use what is already there: Take a slow walk through your venue and see what you can use to its absolute maximum prettiness without adding too much to this. Using what you already have (for instance glass vases) or using existing beautiful features that is already at the venue or even renting or borrowing what you need can minimize the amount of waste you generate. Buy quality if you really need to buy some design elements, so that you want to keep a few for yourself as keepsakes, turn them into double duty favours, thank you gifts or even sell or donate after the event.
Make it, at worst survive the reception, at best flourish for a long time thereafter: Knowing how to properly condition and design with flowers and floral material will extend their life looking beautiful and also limit the amount of material needed. If you are planning to do your flowers yourself, take a class or order at least your focal flowers from a great florist who can advise you.
Tiny terrariums are popular as favours. Create flourishing terrariums by respecting the growing conditions of the plant- you don't want to gift your guests with a dying or decaying plant! As a rule: terrariums are for shade loving forest plants or water growing plants. Avoid growing air-plants, cacti and succulents in a closed terrarium as these terrariums are designed to increase humidity, limit free airflow and lower light levels. The goal is to mimic the plant's natural growing environments.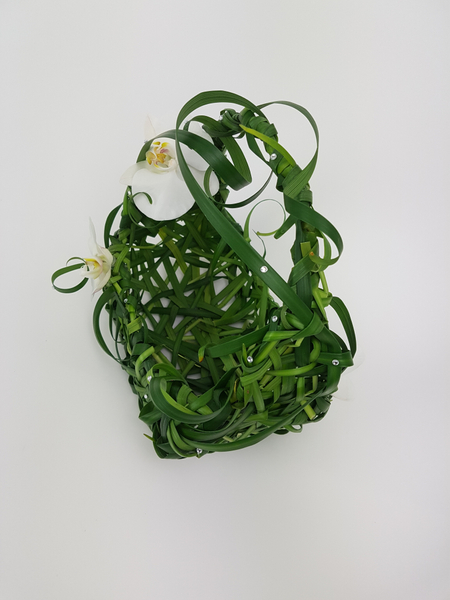 Don't create waste in the first place: Do you really need so much stuff? Often one really great, well executed idea is better than loads of tiny design details that get overlooked when taking in the big picture.
Share the excess: You can use what someone has in excess of to create a really impactful display, minimizing waste on an even bigger scale. You can even share excess by inviting guests to take leftovers home with them… maybe even packed in a pretty container you give as a wedding favour, like my gift basket centrepiece design for this issue.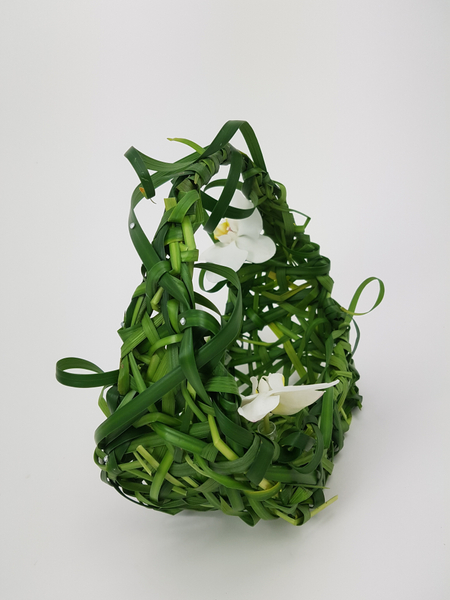 Part of my design philosophy as a floral artist is to always take responsibility for my designs once they fade. What happens to the items you make after your event? Have a creative plan for re-purposing the used items other than it becoming trash. Designing with the full life cycle of every detail in mind is such a simple but hugely effective way of minimizing the environmental impact of your event.
Sign up for my weekly newsletter
Every week I add a new design with related tutorials. Be sure to subscribe to receive an email notification with design inspiration.