My Creative Workbook
Christine de Beer - effortless floral craftsman
I was invited to stage a design at this year's Canada Blooms Flower Show as an International Competitor to represent Canada.


Our design theme was: Aerial Odyssey and my design is a snap shot of that time when some plants went on a great adventure/journey through space. You see, I was wondering... how would plants go on a flying adventure (an Aerial Odyssey) ... and I realized they already are... and so are we!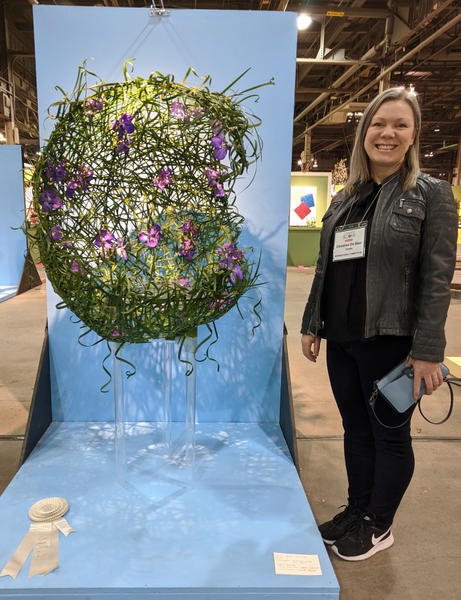 So... for my Aerial Odyssey design I crafted an overgrown, lush green planet floating (ok, floating in a... balanced on clear acrylic legs with grass swirling all around to look like it's floating... kind of way) in a blue sky ('cause see the background)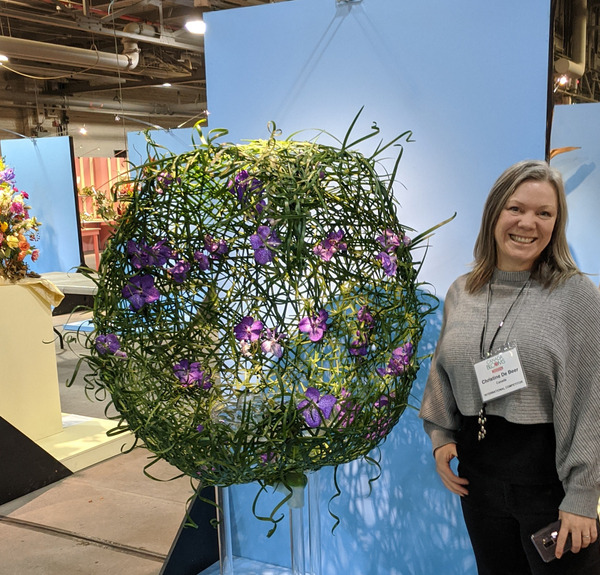 And of course every planet needs an ecosystem. For the inside of the planet I carefully constructed a habitat: Twirling grasses and lush blue Vanda Orchids flourish around a clear water pool while being hydrated by a single splash of water every 3 seconds from high enough so that it splashes on to the plant material- because the higher the drop, drops the bigger the splash!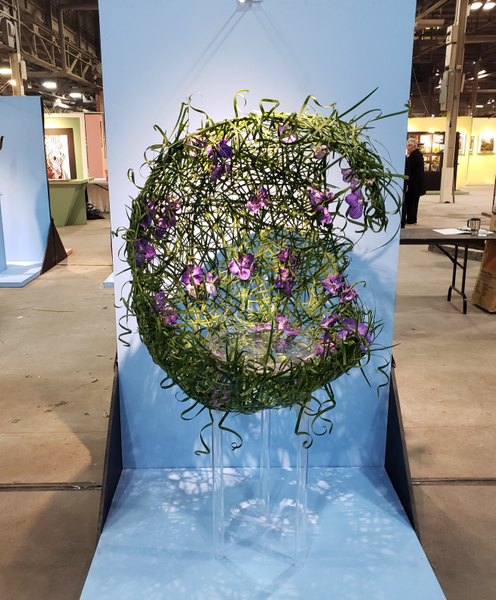 This single drop of water is pumped (yes, I made a tiny battery operated pump fitted to the back of the design... you will see it better in the video) so that the water makes it's journey from inside the pool...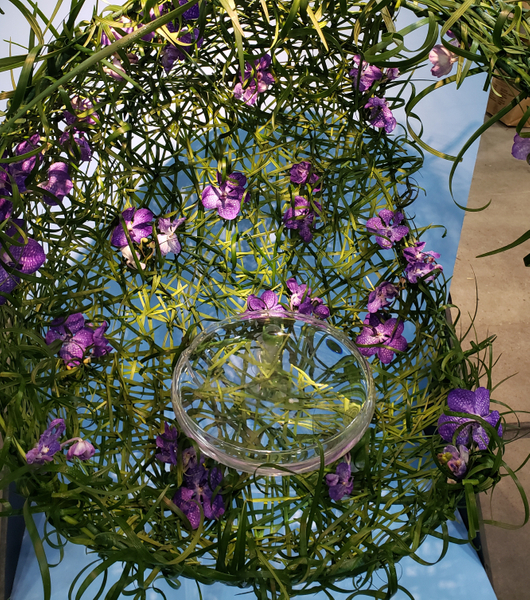 ... see the clear pipe in the glass container? Just a little up to the left...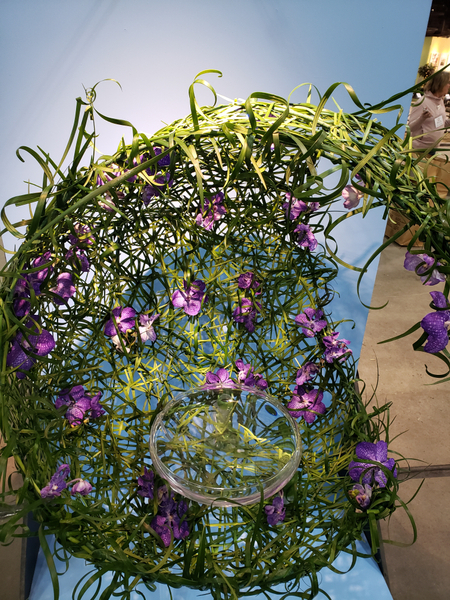 ... it is installed all the way around up the grass armature...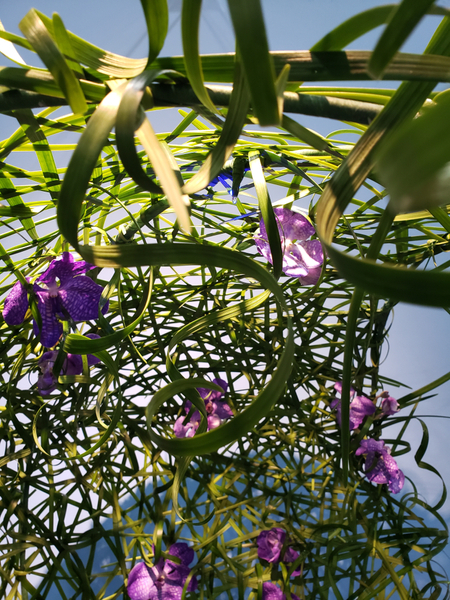 ... see the blue light, there where it points right into where it drops? to drop and roll down a single blade of grass...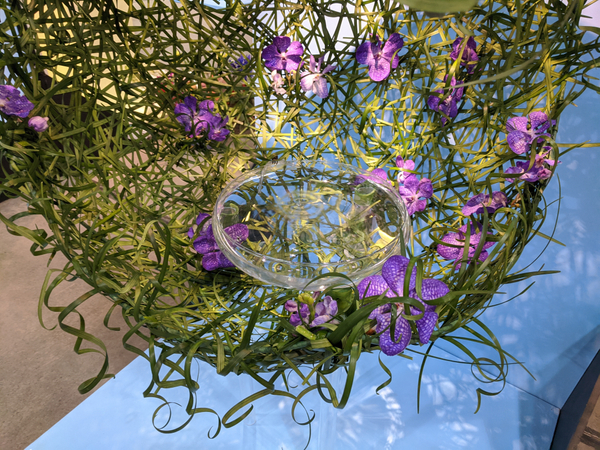 ... and splash back down into the pool.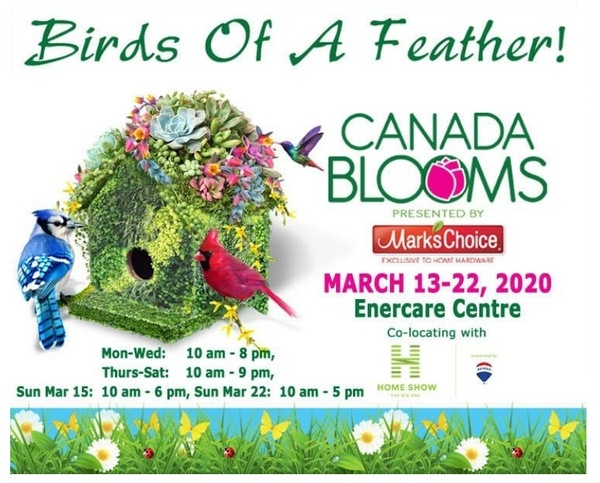 ... not unlike evaporation, falling down as rain on our own floating planet where we are having our Aerial Odyssey on!
Thank you to Canada Blooms, The Garden Club of Toronto and The Toronto Flower Show and for inviting me to design.

NOTE: We were about 7 (of 10) hours into staging the designs at the show when the health assessment went from Low Risk to first Closed For Public Viewing and a few hours later Cancelled due to COVID-19 concerns.
Sign up for my weekly newsletter
Every week I add a new design with related tutorials. Be sure to subscribe to receive an email notification with design inspiration.