My Creative Workbook
Christine de Beer - effortless floral craftsman
Long lasting Lily and lily grass ball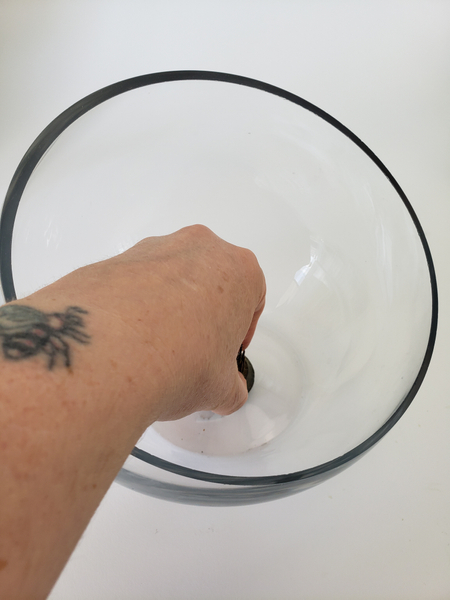 Place a Kenzan in a round glass container.
If you need more information on using a Kenzan... it's in my book. I also have a few Tutorials here the instructions are below.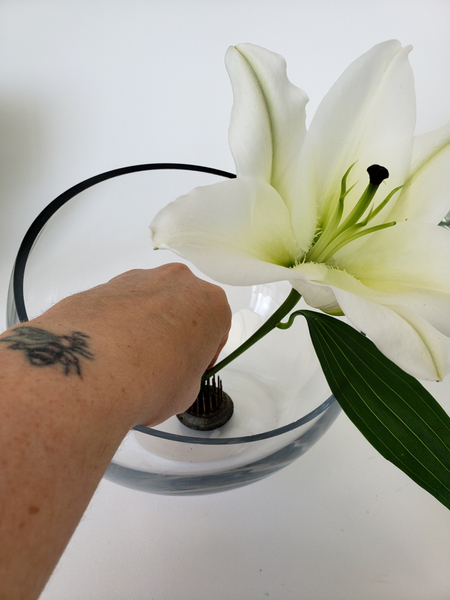 Press a lily stem to stand upright in the Pin cushion (Kenzan)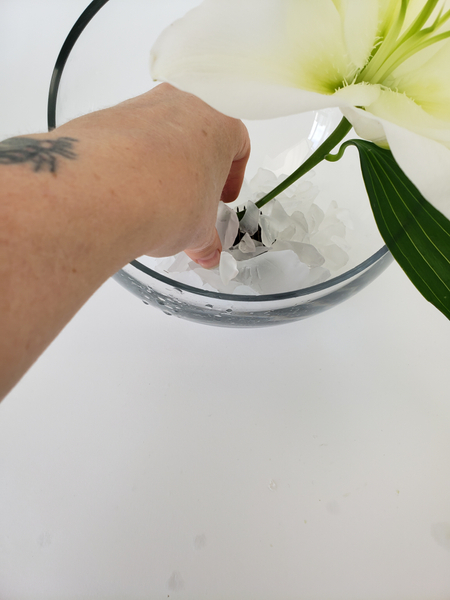 Conceal the Kenzan with rocks or glass pieces. This also keeps the blades of grass from floating in the water.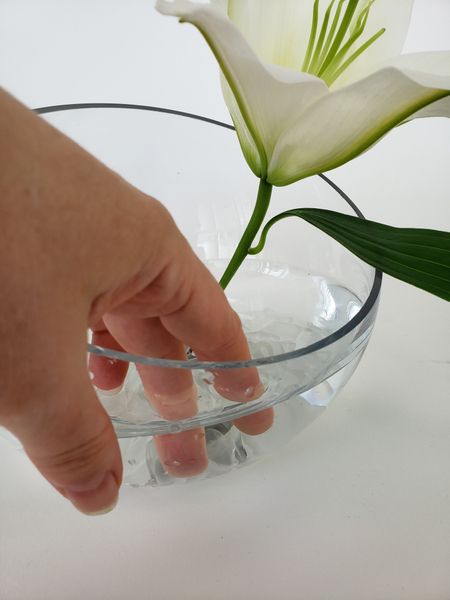 Fill the container with water. Because of the way the grass gets woven I fill it to almost the top to make sure even the shorter blades will be hydrated.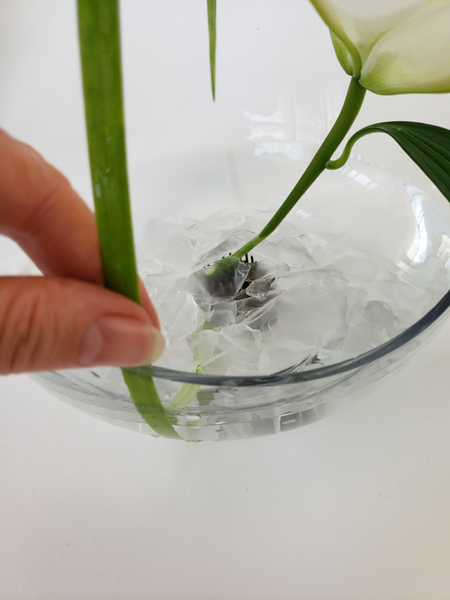 Slip a blade of grass under the pebbles...
Loop the grass over the container and slip it under the pebbles on the opposite side.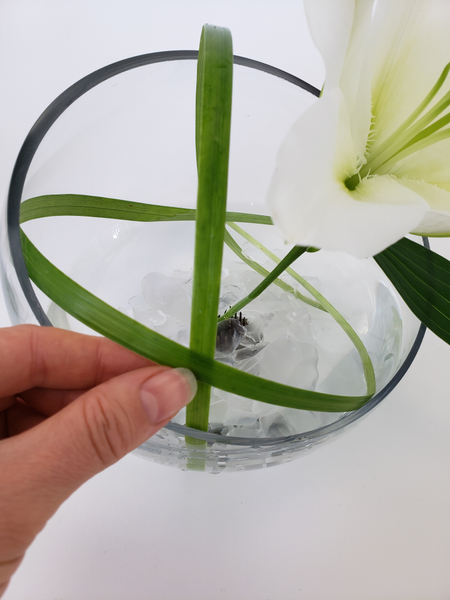 Place the next blade of grass over the first.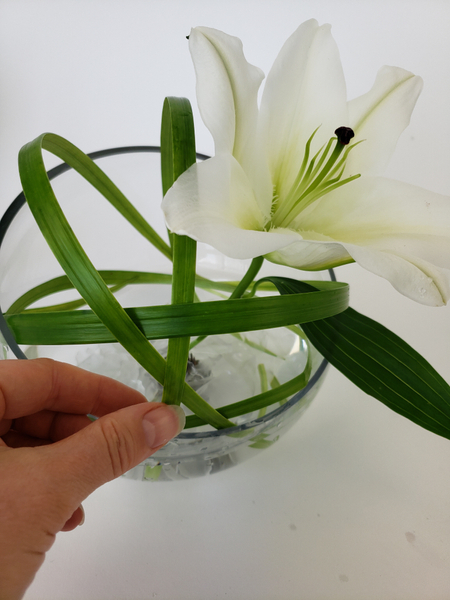 Loop more grass, interweaving it over and under the grass as you fill in the shape.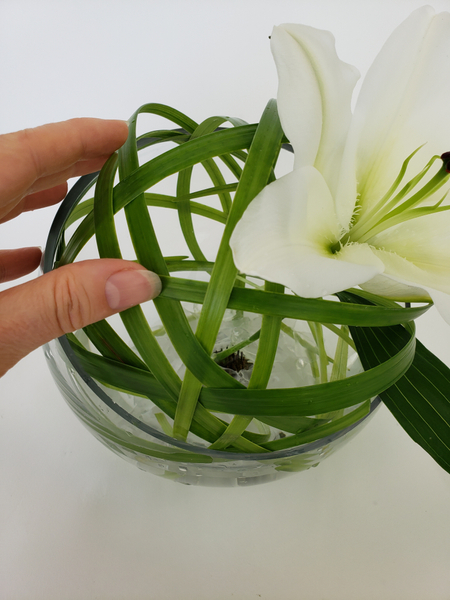 Spin the container slowly with each addition so that you weave grass in from all angles.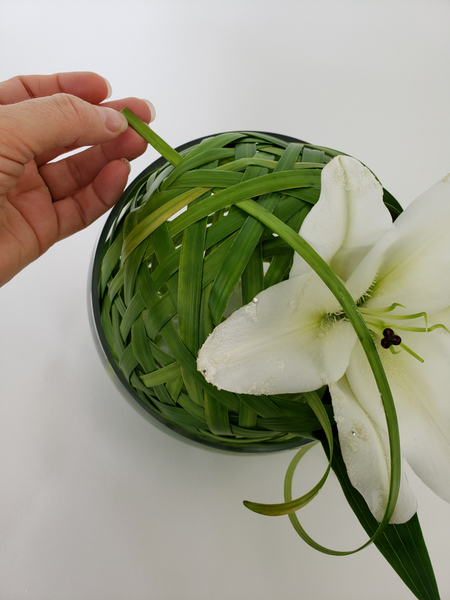 Curl a few more mature blades of grass to add. The slight variation in colour adds a "late summer" feel to the design.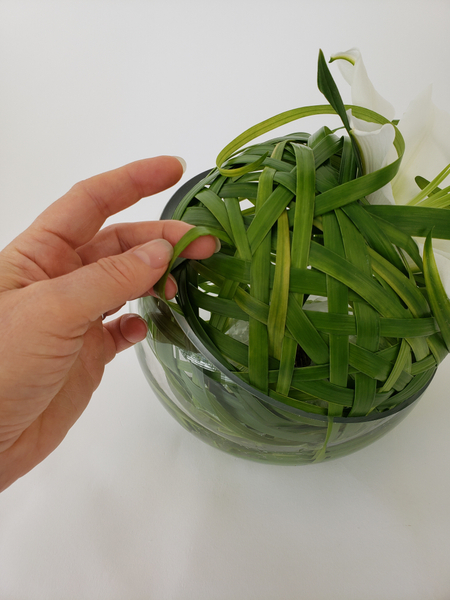 Weave the grass all the way around the ball so that it nestles into the water in the container below.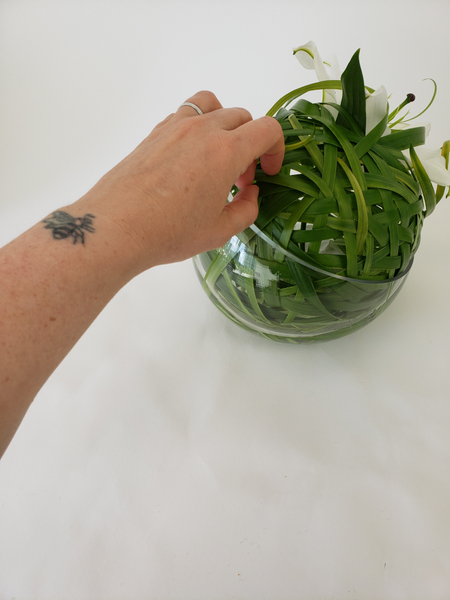 Adjust the grass to cover all the gaps.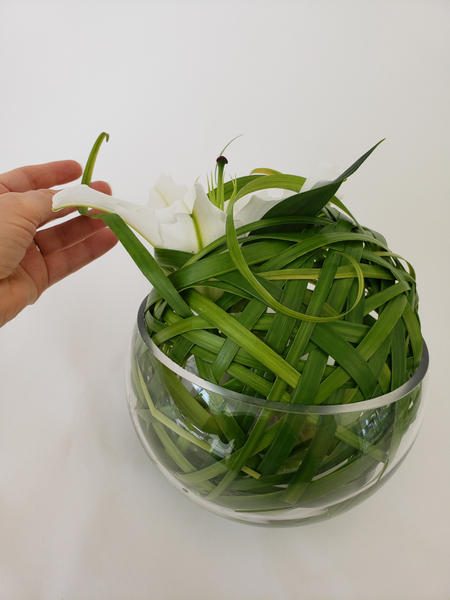 Allow the grass curls to naturally fall over the lily.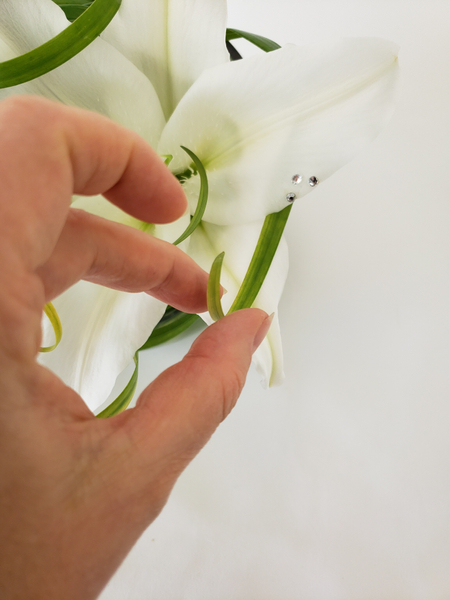 Add a few dew drop crystals to finish the design.
Sign up for my weekly newsletter
Every week I add a new design with related tutorials. Be sure to subscribe to receive an email notification with design inspiration.