My Creative Workbook
Christine de Beer - effortless floral craftsman
Weave a floral trap
27 February 2019

and more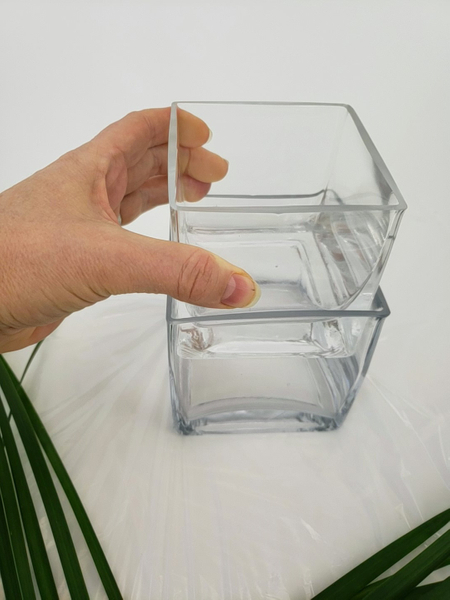 For my design I am using two glass containers, one slightly smaller than the other.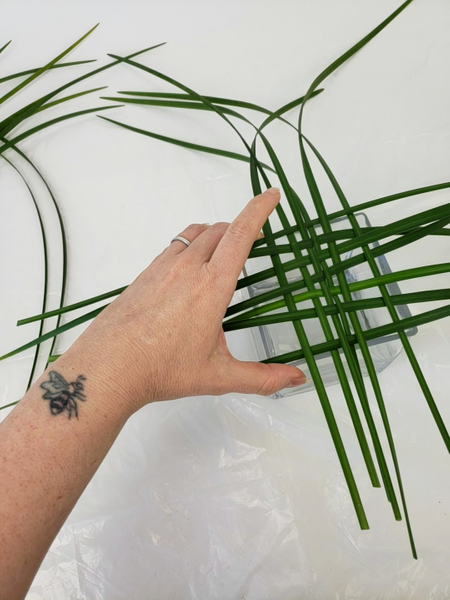 Weave a few blades of grass to create a platform the size of the smaller container.
See the Tutorial below for more detailed instructions on how to weave with grass.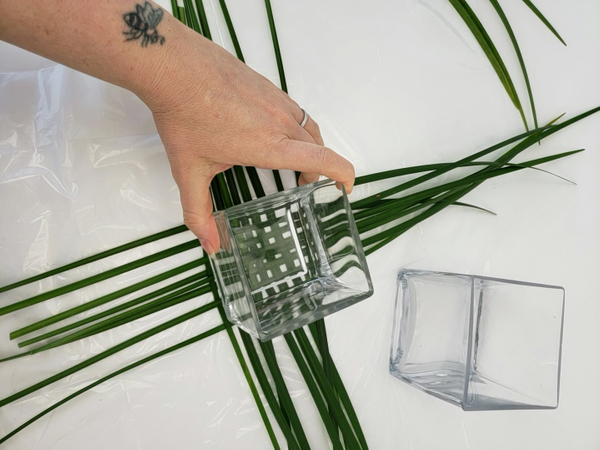 Place the small container on the woven grass.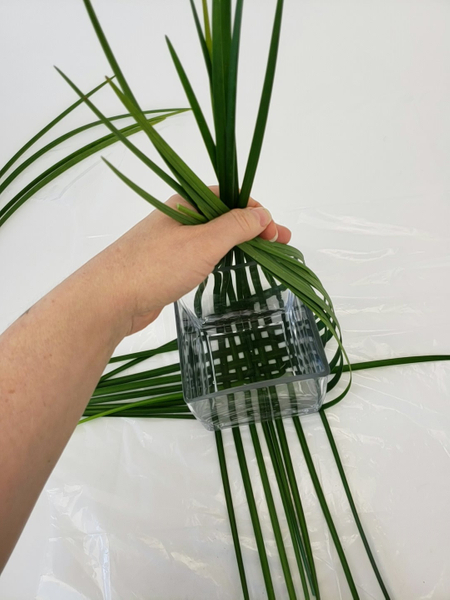 Fold the grass up over the container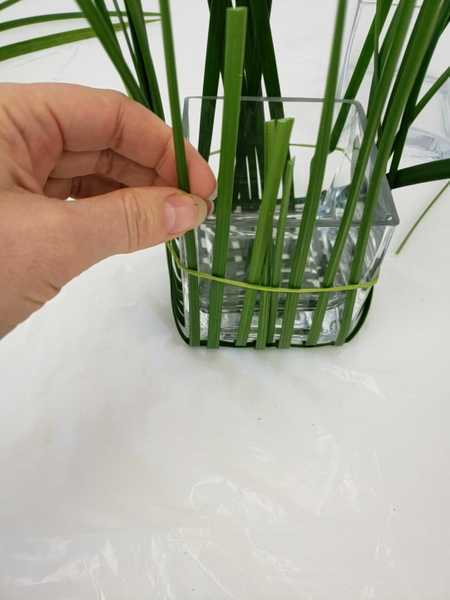 Slip an elastic band over the grass to keep it in place.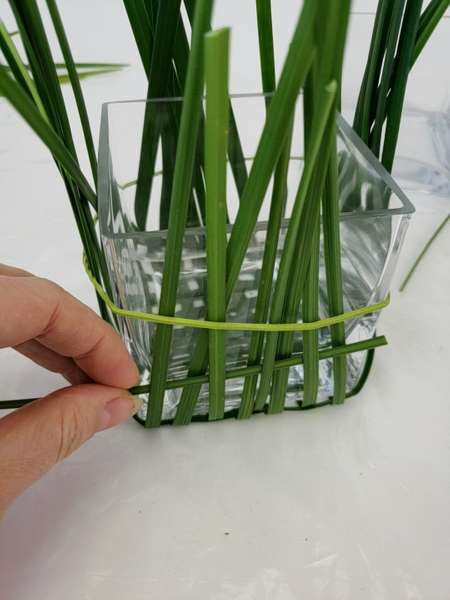 Weave in a horizontal blade of grass. These blades will shape the sides of the "trap" and keep the grass in place.
I added 5 of these horizontal blades of grass into my design.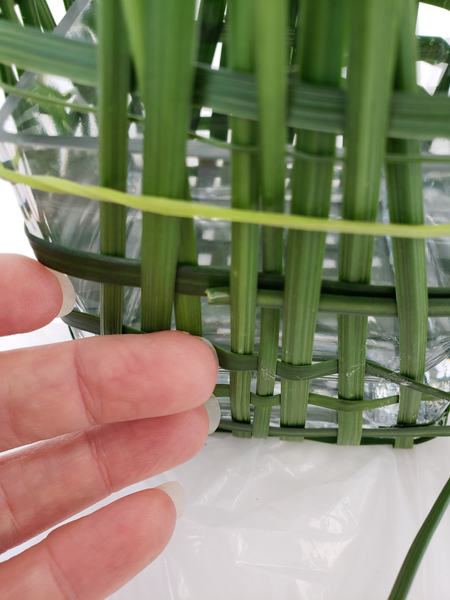 Once you have woven all the way around secure overlap the end and secure with a tiny bit of glue and continue to weave so that the end pieces are worked into the weave.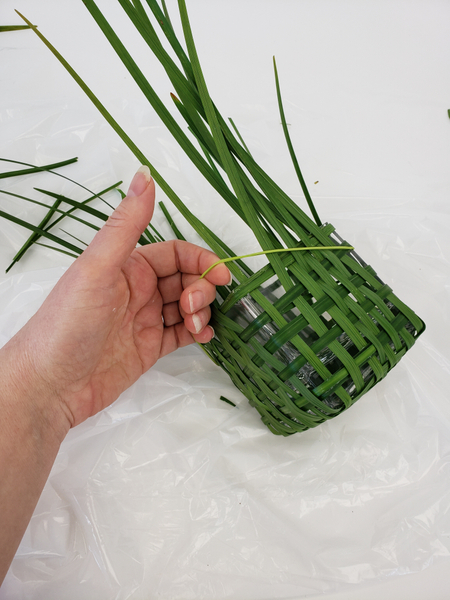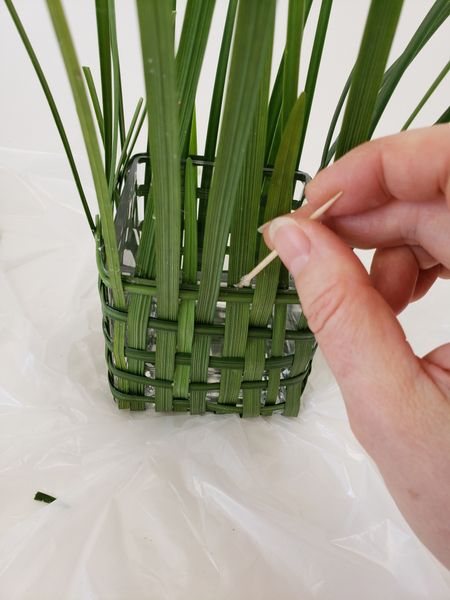 For my design I wanted the end blades to dangle so I am not weaving it into the design nor cutting it short. Secure them in place with a tiny drop of glue.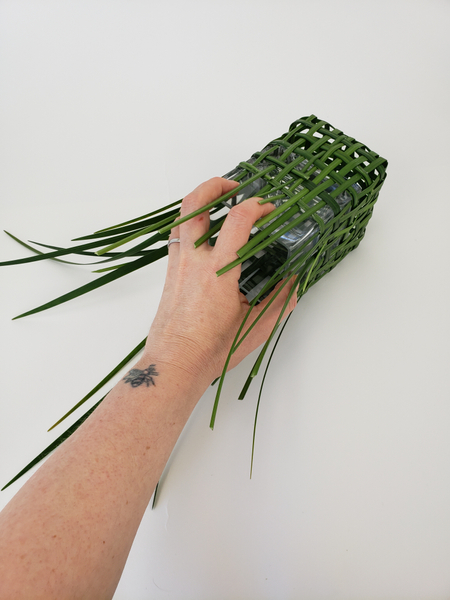 Slip the basket-trap from the container.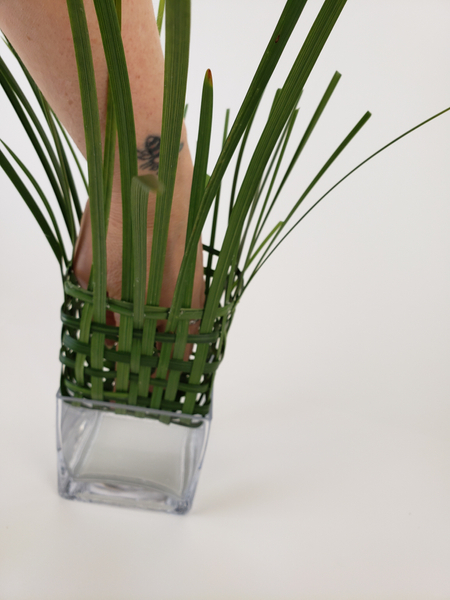 Set the grass into the larger glass container.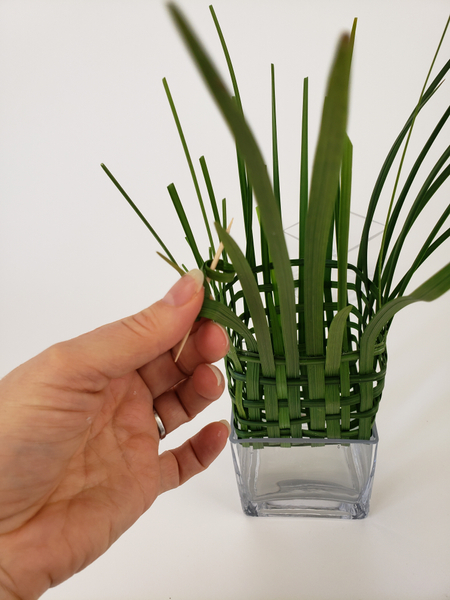 Curl a few random blades of grass.
See the Tutorial below for more detailed instructions on how to curl grass.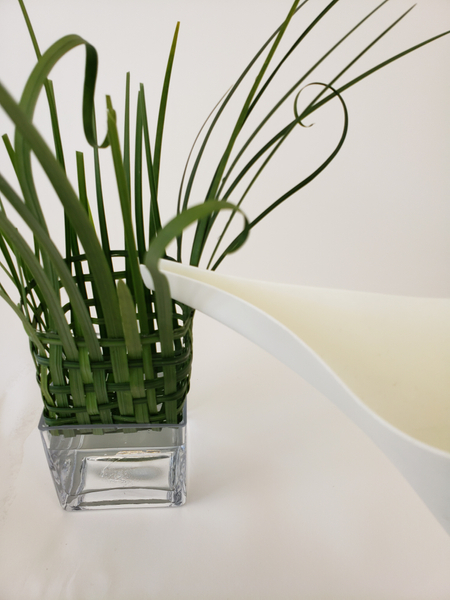 Fill the container with water.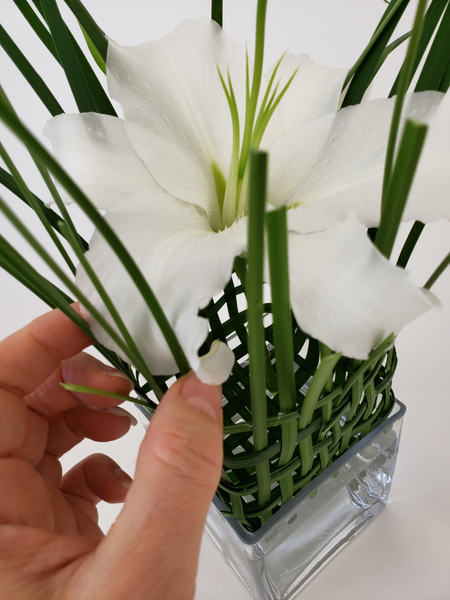 Stand the lily up in the grass trap.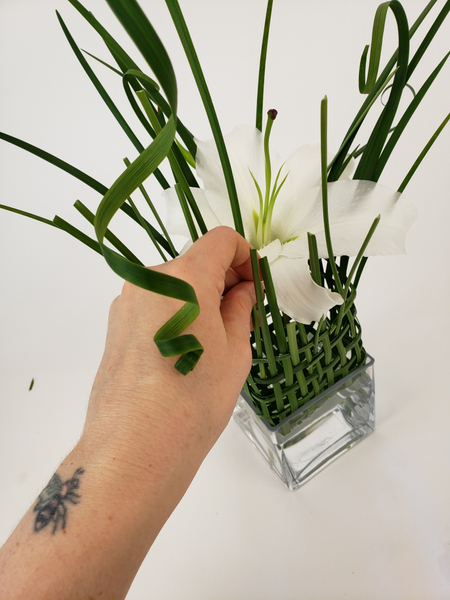 And weave in a few more grass curls.
Sign up for my weekly newsletter
Every week I add a new design with related tutorials. Be sure to subscribe to receive an email notification with design inspiration.