My Creative Workbook
Christine de Beer - effortless floral craftsman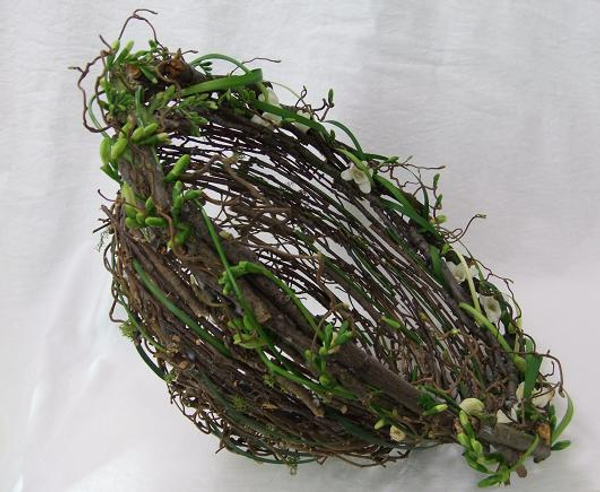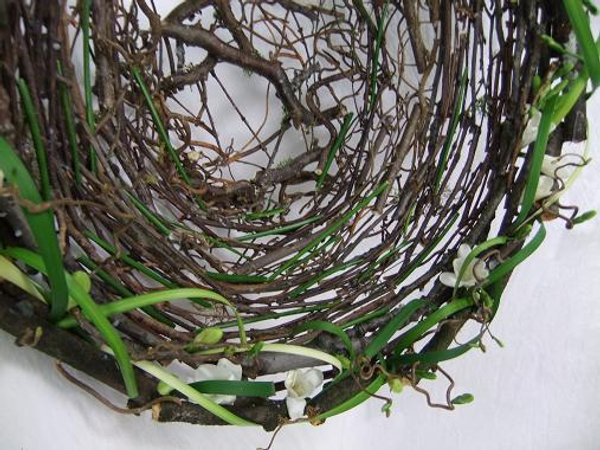 It's a song you hear or something someone says or an idea you get. And you can't get it out of your head.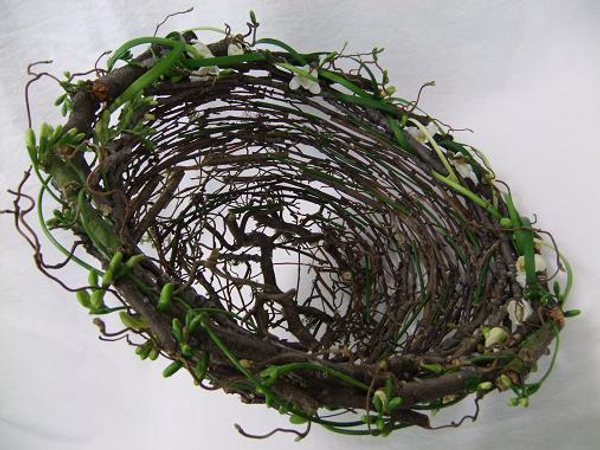 It goes round and round and round...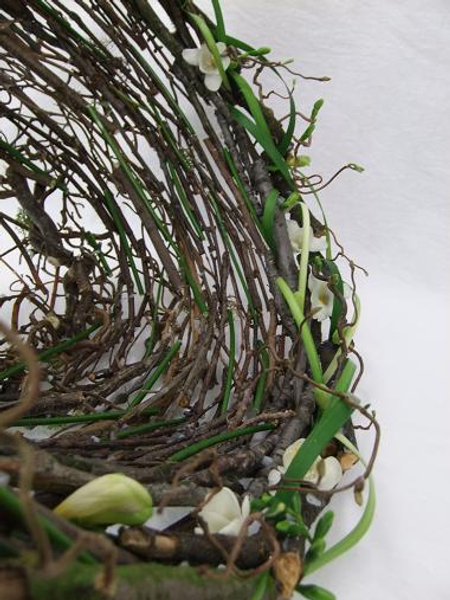 And then you get inspired and the suggestion becomes valuable.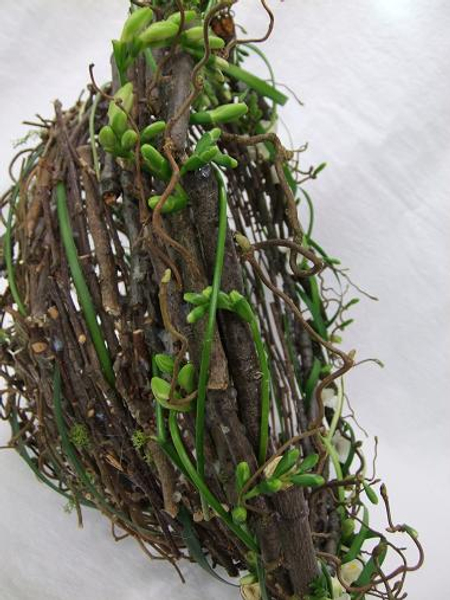 Inspiration comes from strange places, indeed.
Design note:
This design was inspired by a tweet from Paul from Zaraflora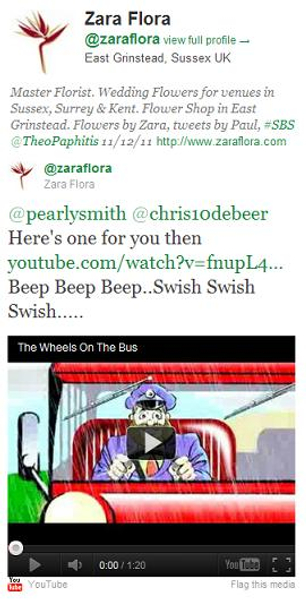 And there I was; singing this happy ditty "The wheels of the bus go round and round" gluing my twig platter round and round... All day long!
Zara is a talented MasterFlorist and Paul is the MasterOfAllThingsTwitter. Even if you are unable to visit (or follow) their Flower shop (in East Grinstead, Sussex UK) have a look at their website. The quality of their flowers is just heavenly!


Sign up for my weekly newsletter
Every week I add a new design with related tutorials. Be sure to subscribe to receive an email notification with design inspiration.