My Creative Workbook
Christine de Beer - effortless floral craftsman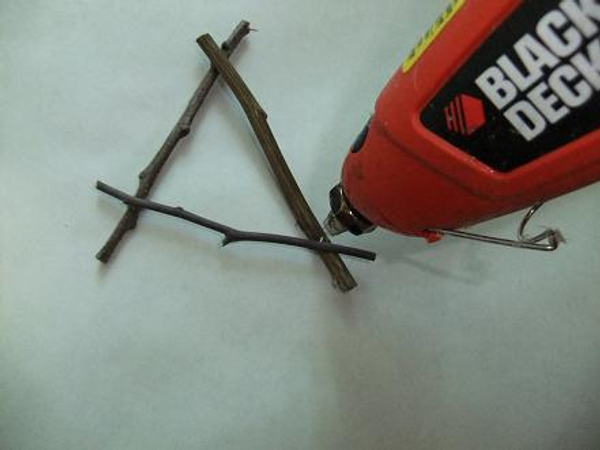 Snip all kinds of twigs and start to glue in a wide circle with hot glue.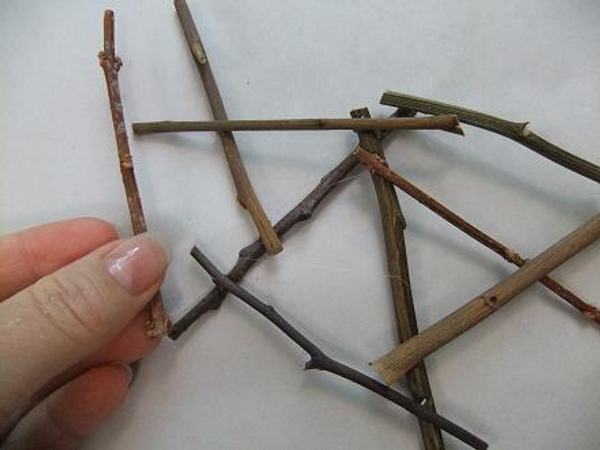 Glue each twig to have at least two connection points.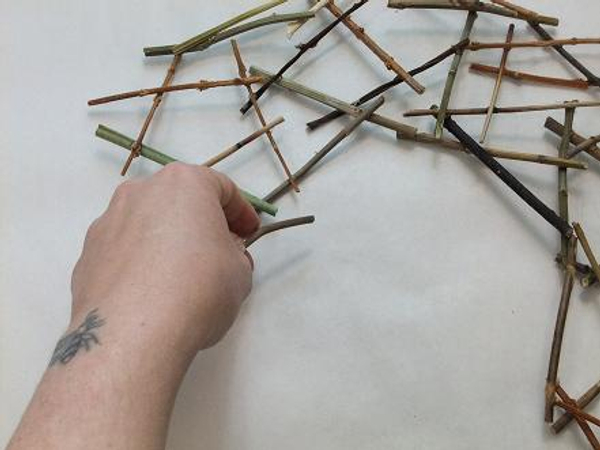 Continue to glue twigs in a round shape.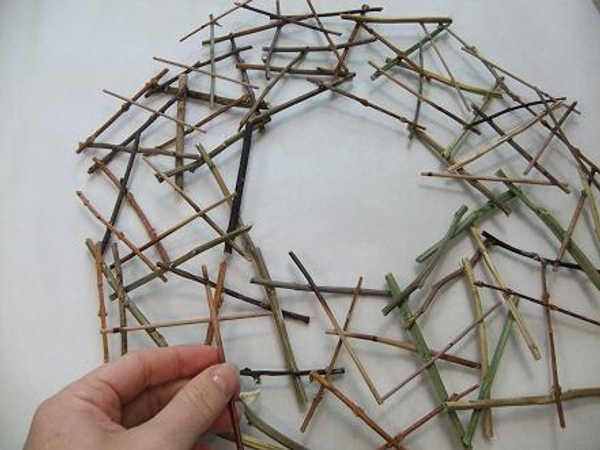 Once you have the basic circle shape add a few extra twigs to fill in any gaps and to add bulk. The more twigs you add the stronger the armature. Because I am adding quite a few test tubes filled with roses I wanted my armature to be very strong and balanced.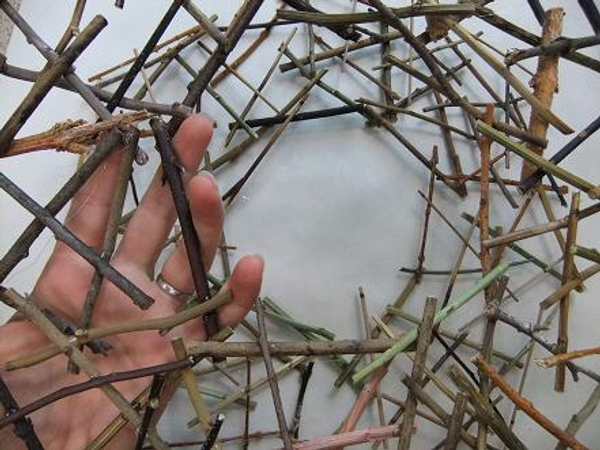 Make a second twig circle exactly the same size as the first.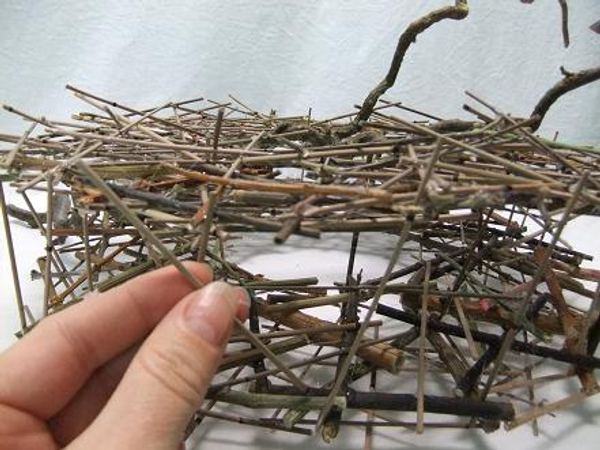 Separate the two circles by gluing twigs to each side. This also makes it easy for the design to stand vertically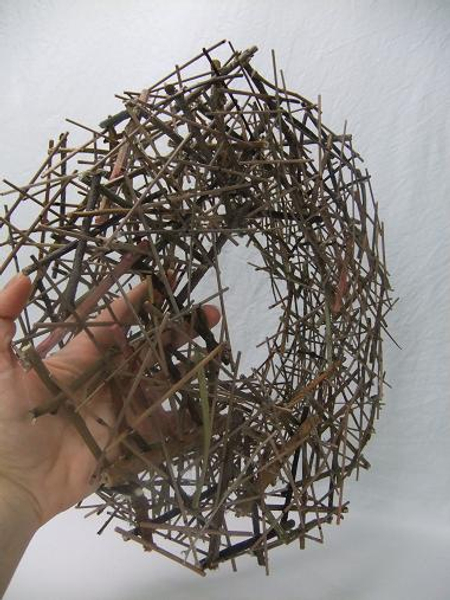 The sticks separating the two circles are ideal to tie test tubes to for the flowers.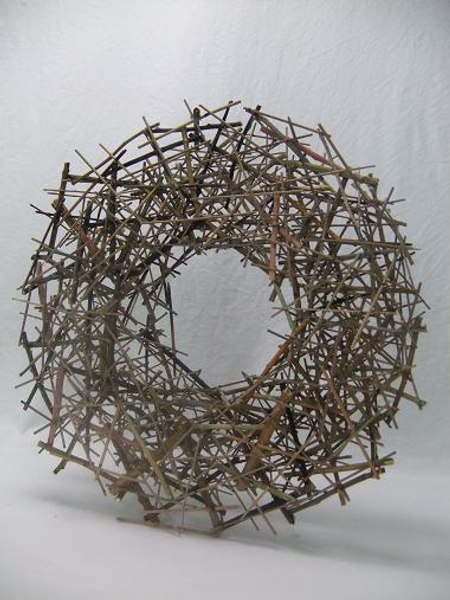 Stacked Twig Roundabout... almost a wreath, but not quite
Sign up for my weekly newsletter
Every week I add a new design with related tutorials. Be sure to subscribe to receive an email notification with design inspiration.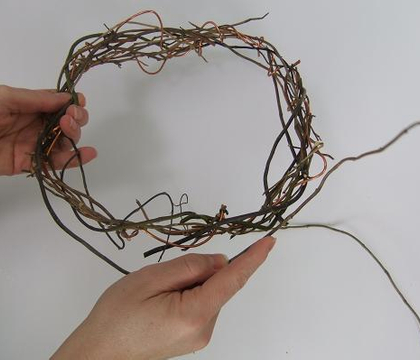 1 November 2011
Weaving a twig wreath
For my design I wanted the wreath to look wind blown so I added a few loosely woven twigs into the weave. I also wanted to emphasize the autumn colours so I added a twirling...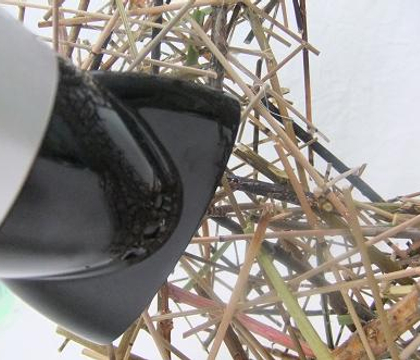 24 July 2012
Blow away hot glue strands
When you glue a structure with hot glue there are always a few stray strands of glue stuck all over the design. Blow it away with a hairdryer.