My Creative Workbook
Christine de Beer - effortless floral craftsman
It's High Time for Tea: from craft to art, taking a delicious floral journey with wire techniques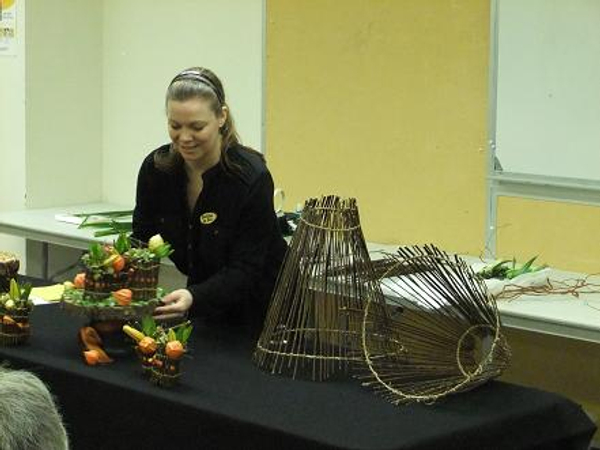 Wire can give a design mechanical support, adds length to stems, support weak or delicate stems and adds decorative and structural details to a design. It is also used for tying, cross knotting, wrapping, bending hooks, binding and so much more!
My Floral Craft design: Twig Cupcakes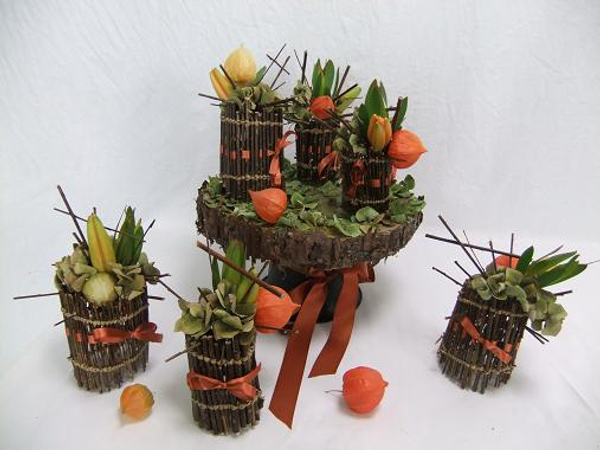 I chose bind wire to attach the twigs to metal rings for my wire twig cupcakes and funnel shaped pick-up-sticks design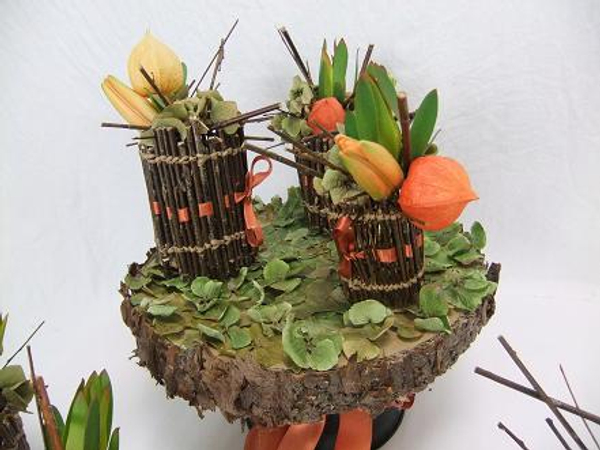 The bind wire (a paper covered wire) creates a strong and stable armature without stealing any of the attention away from the plant material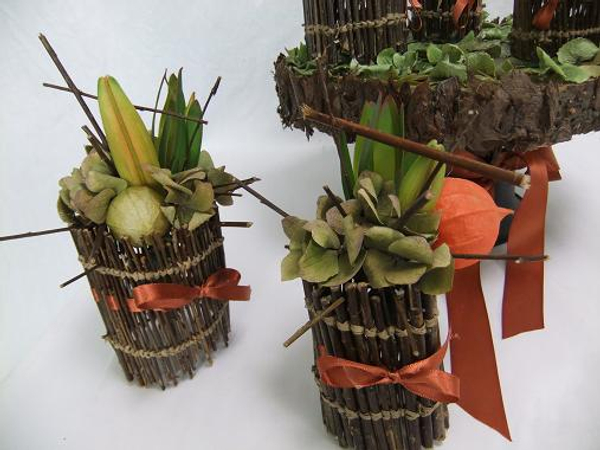 and weave a ribbon through the twigs
My Floral Art Design: Funnel shaped pick-up-sticks armature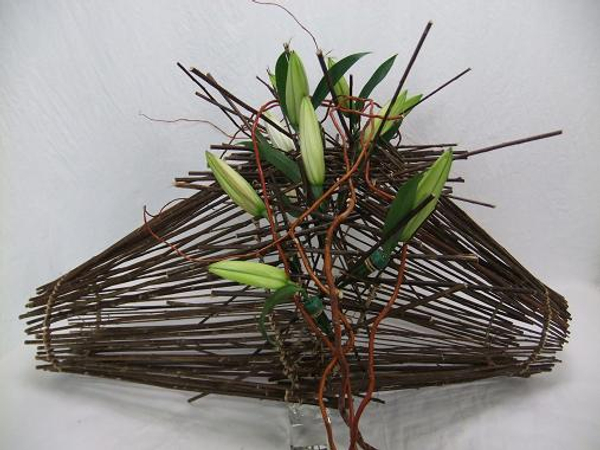 For my floral art funnel shaped pick-up-sticks design I demonstrated the value of a stable wired construction...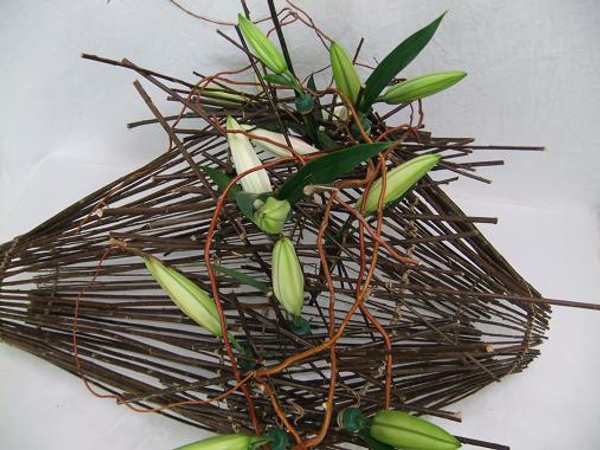 ... by finishing the design with twigs and lilies that are just loosely laid over the design, or hanged from twigs with forks in cut like a natural hook, or suspended with a wire hook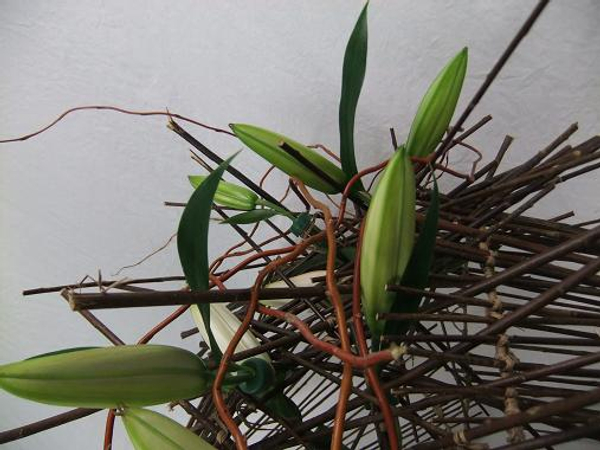 None of the twigs were fixed to the original armature.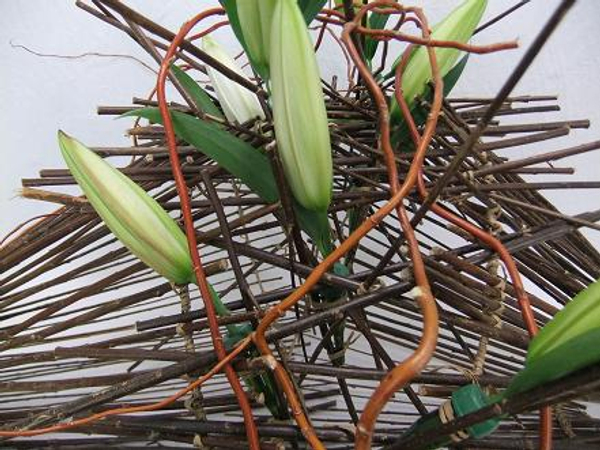 As I build up the design it becomes more and more stable...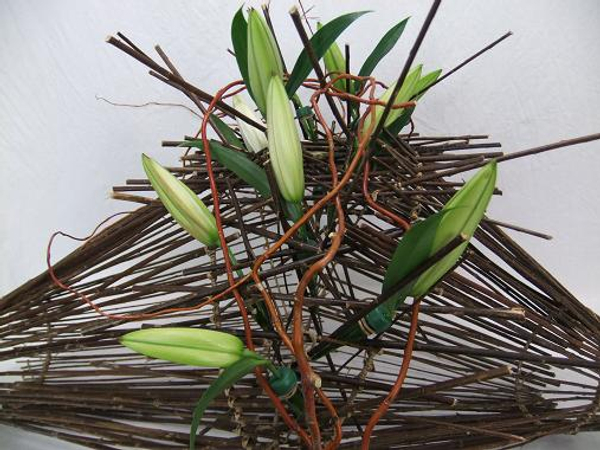 ... until all the loosely suspended twigs form a supportive unit resting on the wired funnel foundation.
Sign up for my weekly newsletter
Every week I add a new design with related tutorials. Be sure to subscribe to receive an email notification with design inspiration.