My Creative Workbook
Christine de Beer - effortless floral craftsman
Sprouting willow armature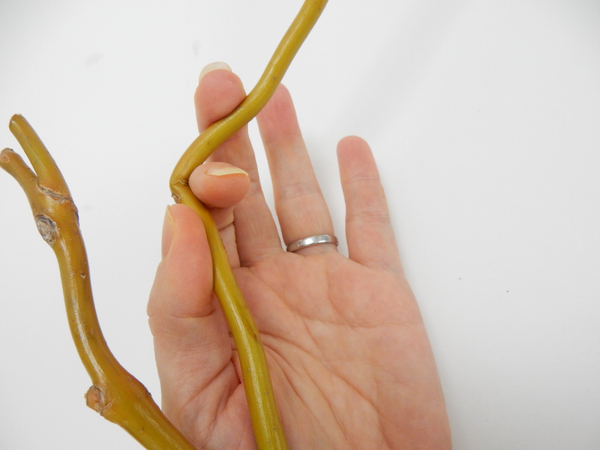 Use your finger to cushion the fresh willow stem as you bend it at an angle
This makes it easier to manipulate the fresh twig. For a more detailed Tutorial on how to manipulate stems see the link below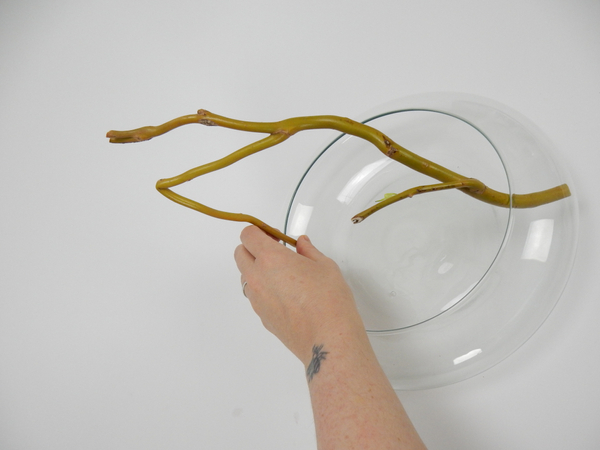 Wedge the stem in a low container. Make sure the willow kick against the sides but take care not to put too much pressure on it so that it shatters the class container.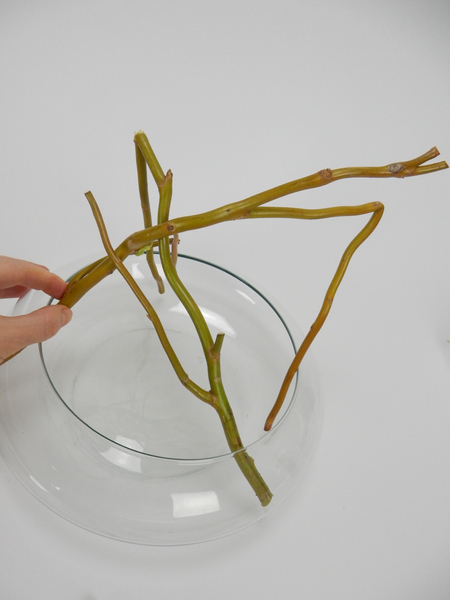 Bend another twig and place it over the first.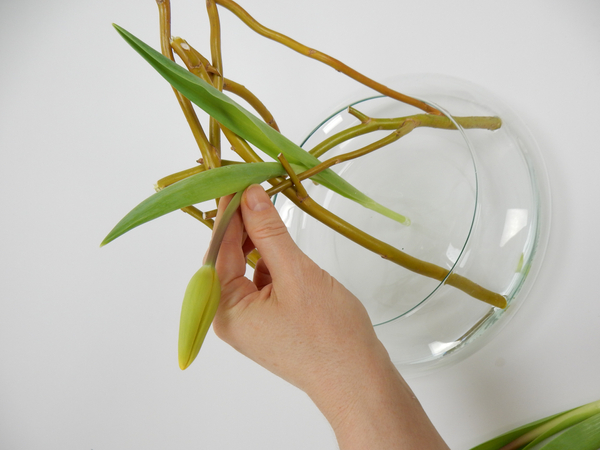 Fill the container with water and stand the graceful tulip stems in the armature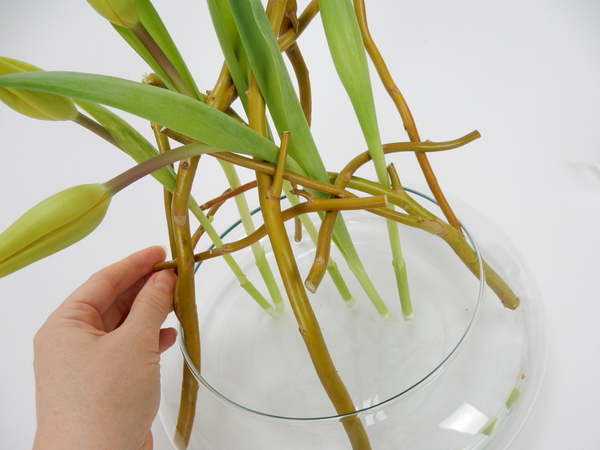 Add a few more willow stems for visual interest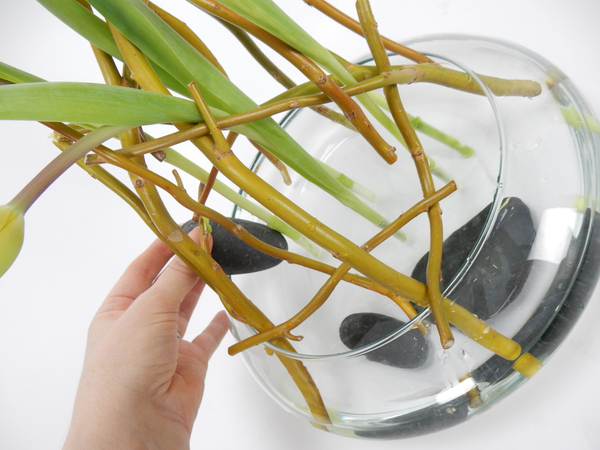 And place a few pebbles in the shallow container to visually balance the design
Sign up for my weekly newsletter
Every week I add a new design with related tutorials. Be sure to subscribe to receive an email notification with design inspiration.