My Creative Workbook
Christine de Beer - effortless floral craftsman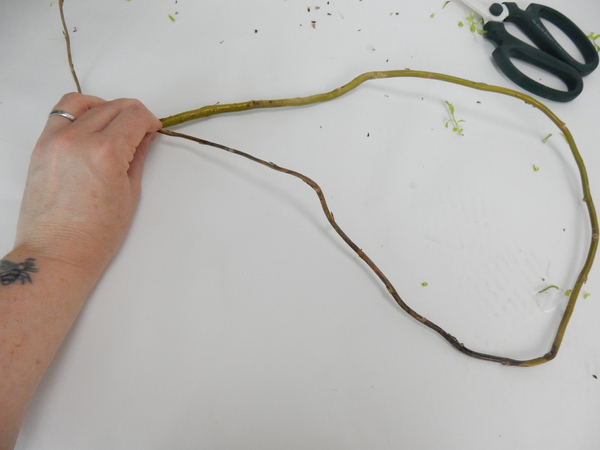 Bend a long willow stem to loop
For more information on how to manipulate stems without breaking it see the tutorial below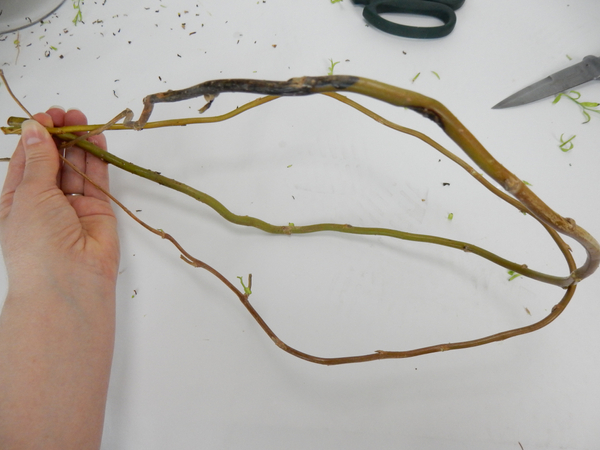 Bend another stem to loop inside the first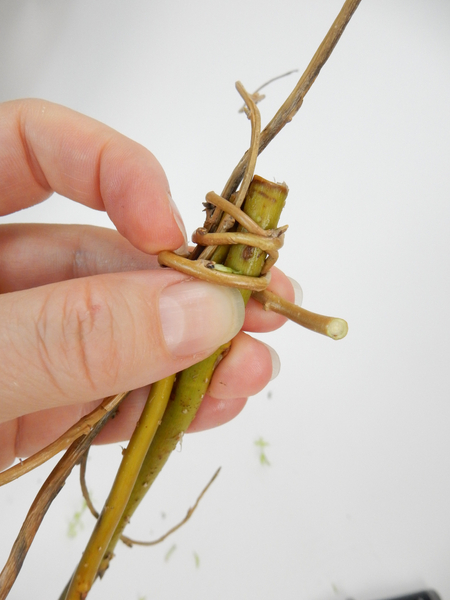 Wrap a thin willow stem around the looped stems ends (be sure to let the longer, thicker side of the stem extend while you use the tip to wrap)...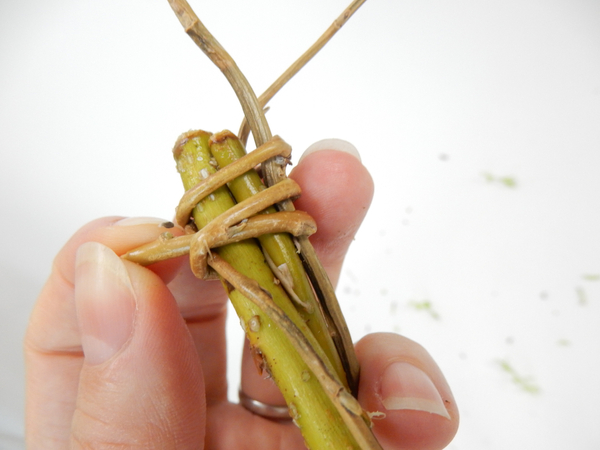 ... and slip the stem end through to secure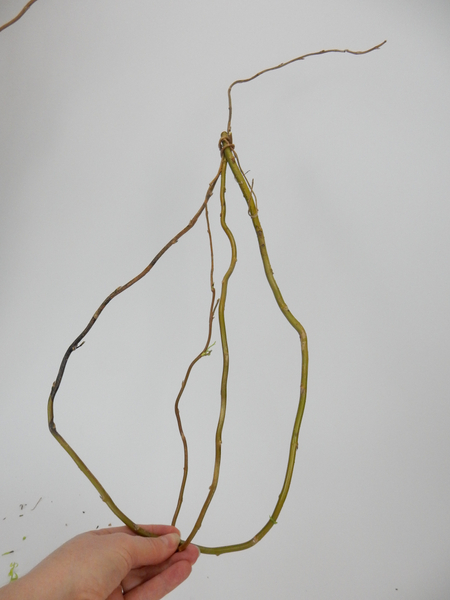 This is the basic nest shape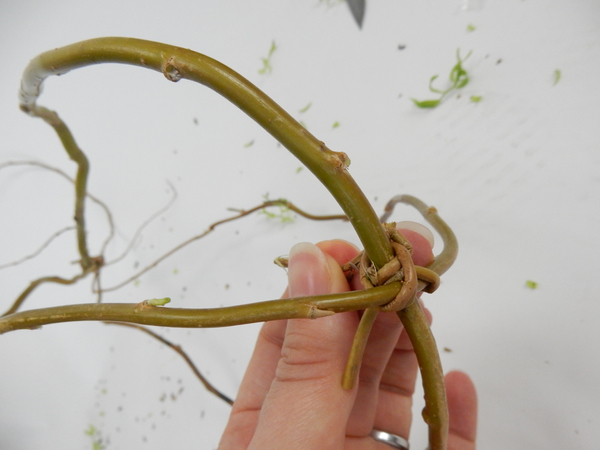 Secure a thin willow stem where the looped stems cross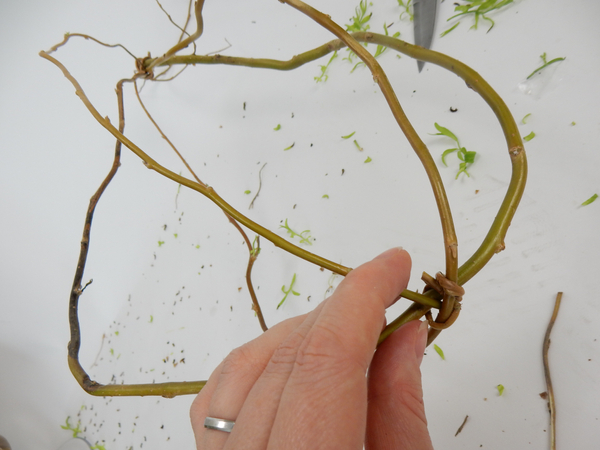 Bend the top stem over and tuck it into the stem you used to connect the loops at the looped end. This creates a fifth stem for you to weave with.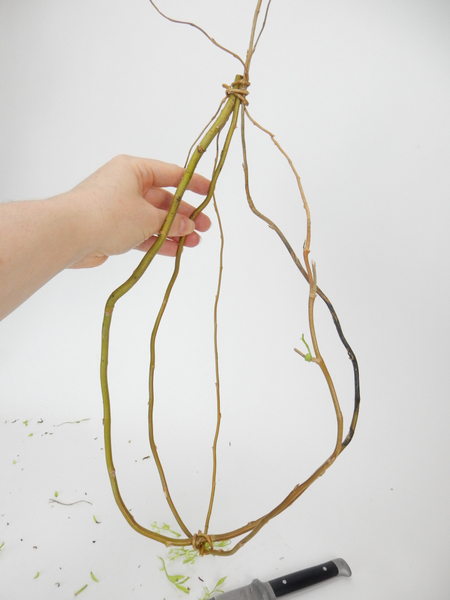 Now the nest shape is ready to start weaving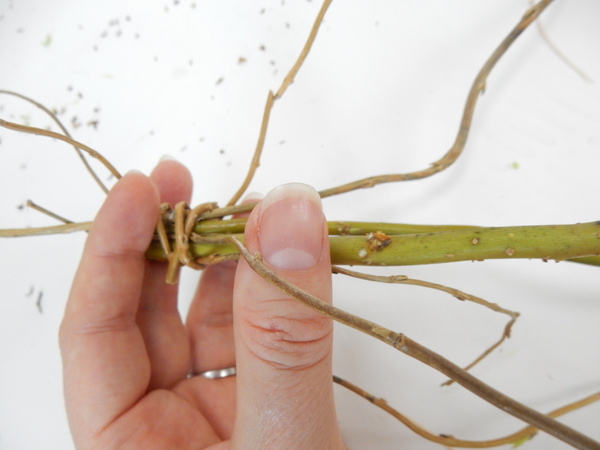 Press a thin stem into the top where the willow stems are connected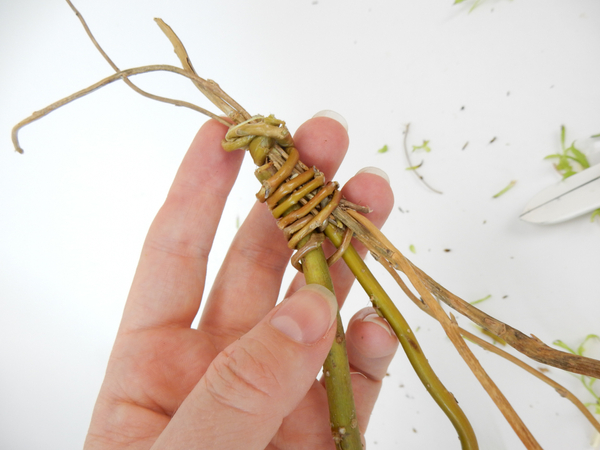 Wrap the stem to make sure it is firmly secure and that the stems are all in place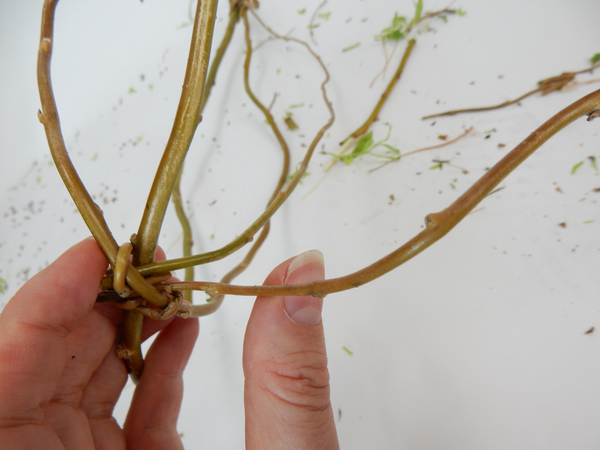 Press a thin stem in the bottom looped side of the stems...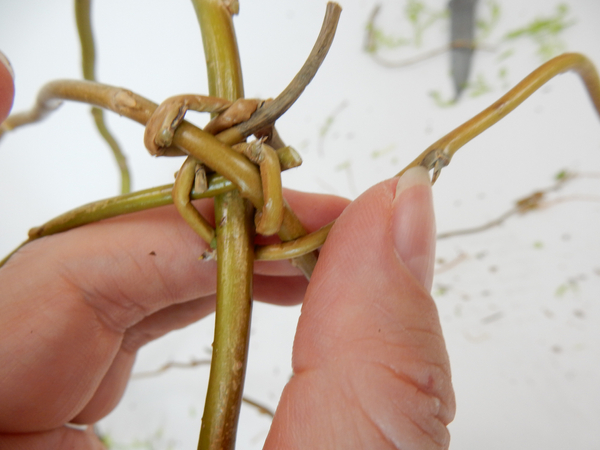 Start weaving the stem in and out around the stems
I used the basic in and out weaving pattern. For more information on weaving, see the Tutorial below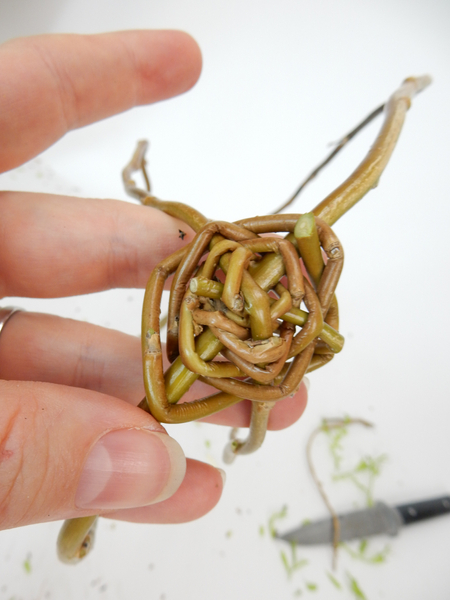 Weave the stem in and out spiralling out around the stems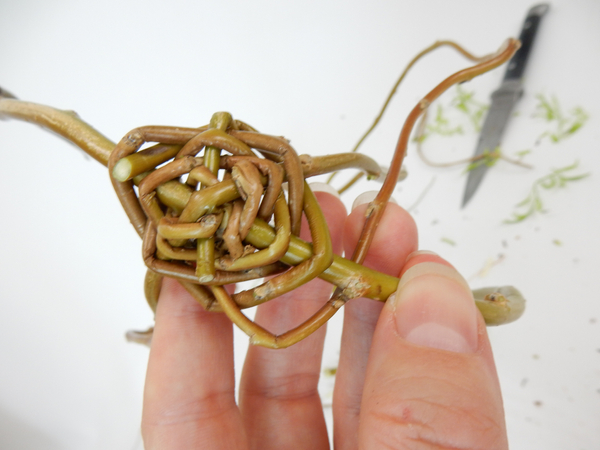 When you reach the end of a stem simply press in a new stem and continue weaving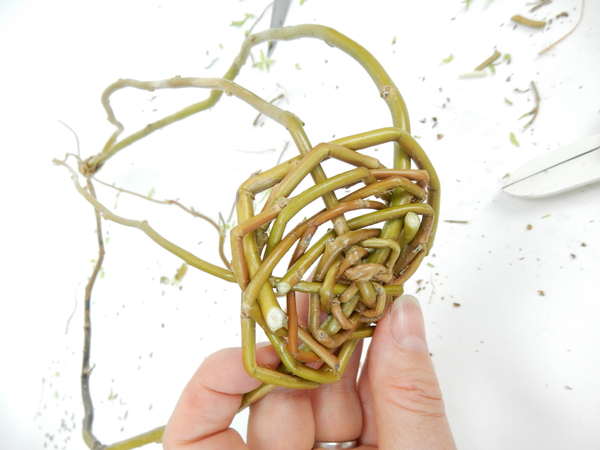 Shape the base of the nest as you spiral out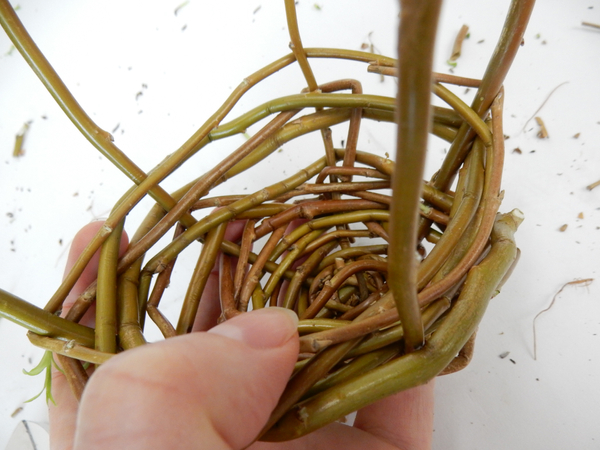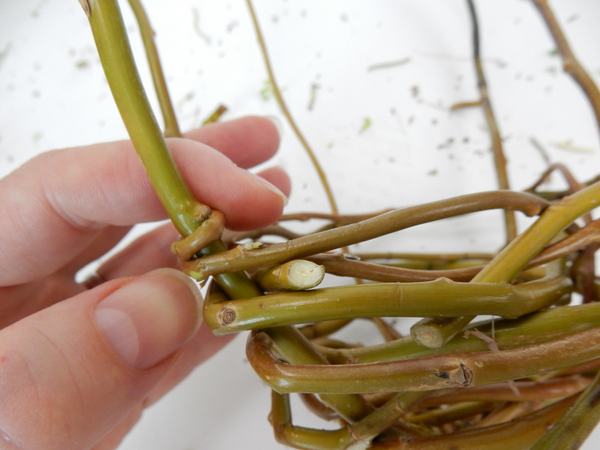 Create the opening by looping back the stem at the last willow twig and weaving it back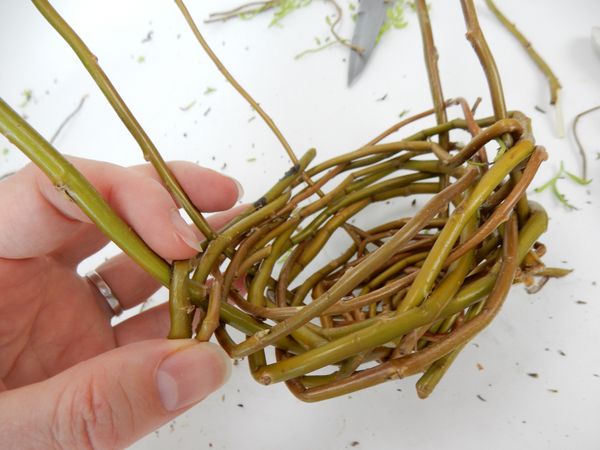 Do the same on the other side.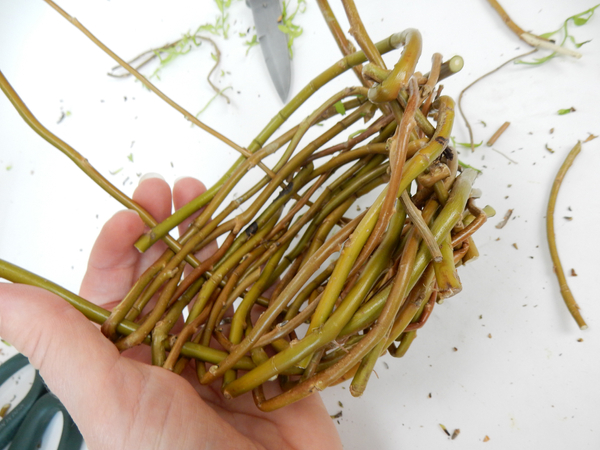 Continue weaving up adding stems as you go along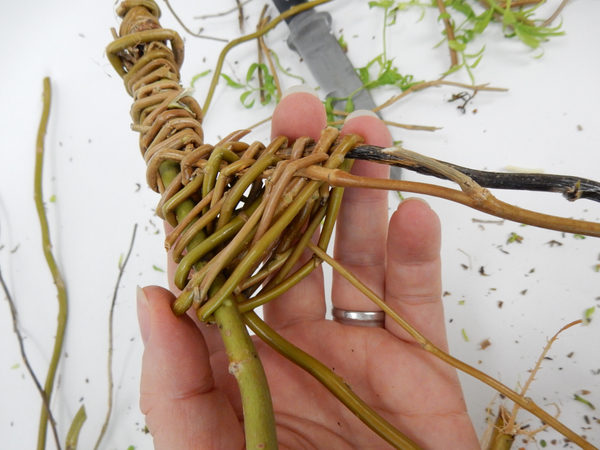 Do the same at the top weaving around the stems down to the wider looped side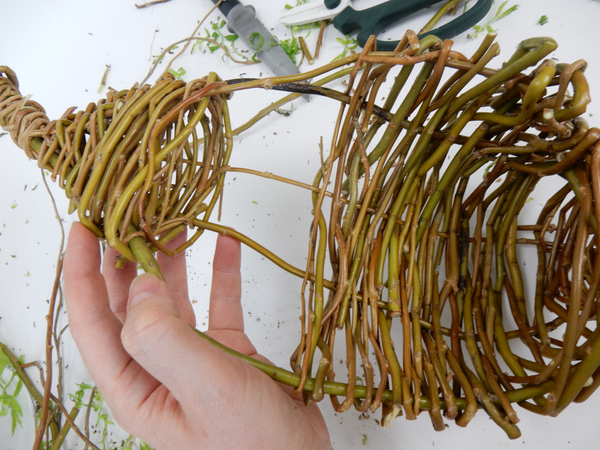 Continue to weave all the way around working your way down to the bottom weaved bit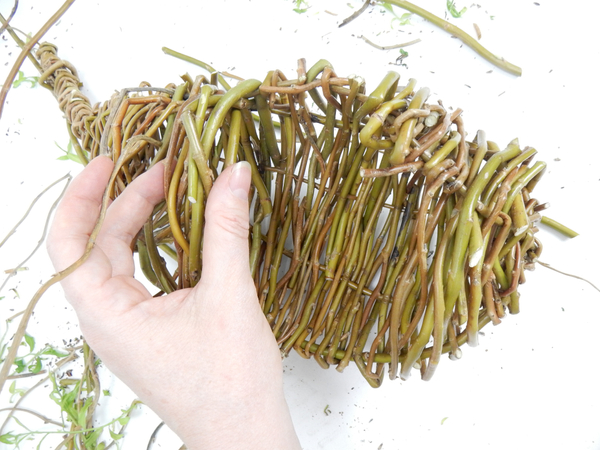 Space the stems out to create a opening
For the loop at the top: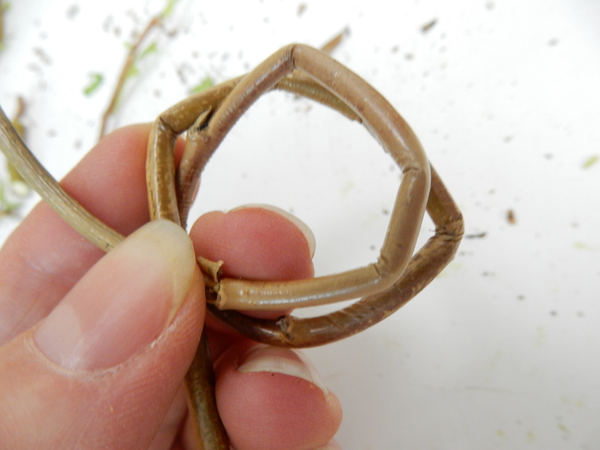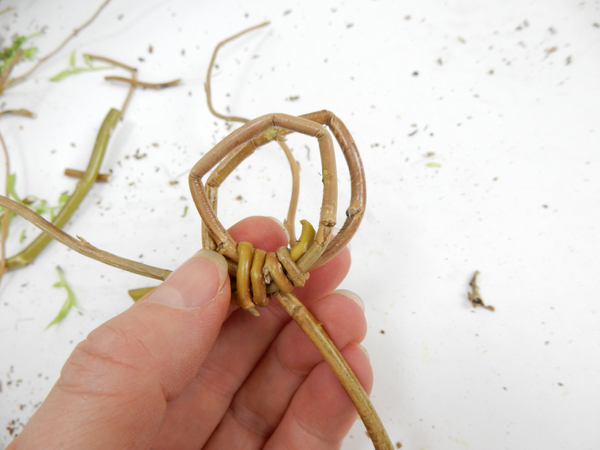 And wrap the loop with a thin willow stem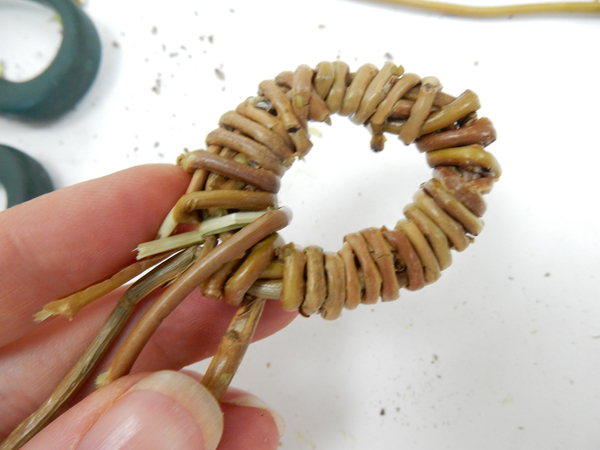 Continue wrapping to cover the entire loop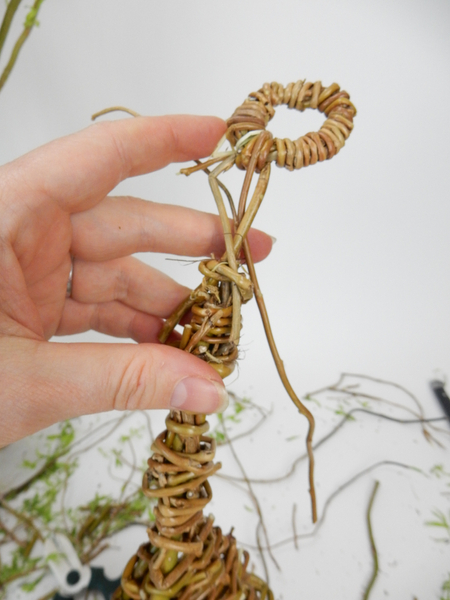 Press the looped stems into the willow nest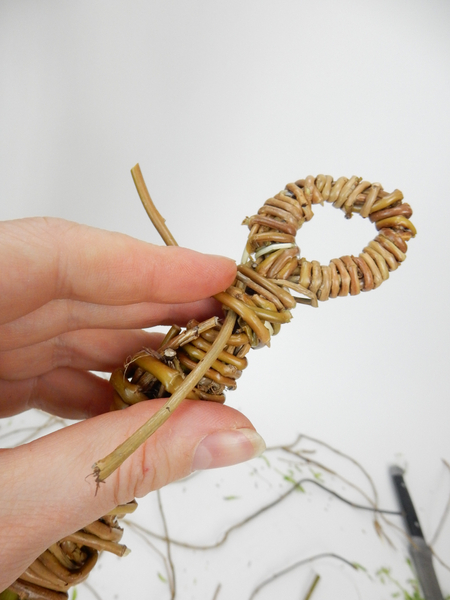 And knot the stems to secure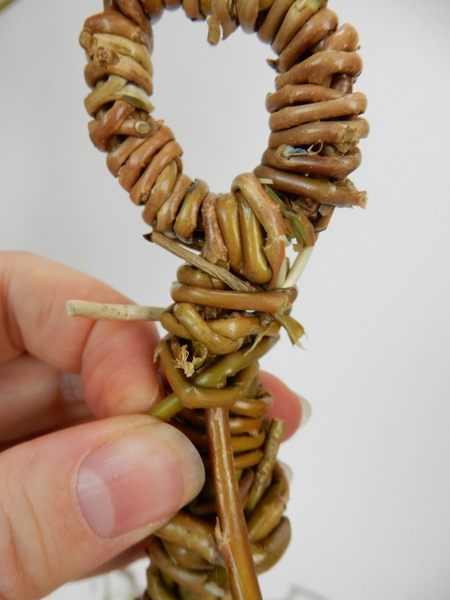 Add another long stem by pressing it into the wrapped part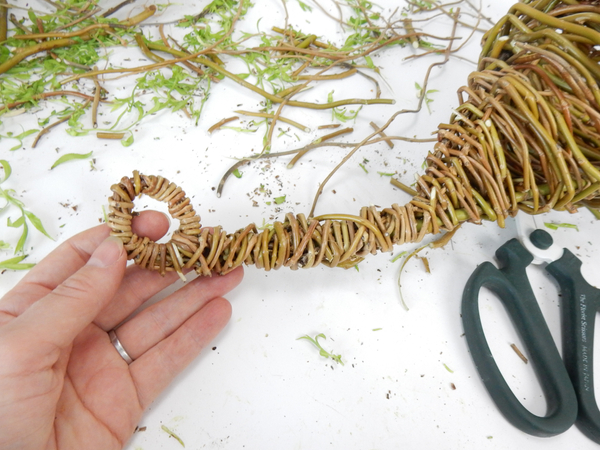 And wrap the entire top part tightly to secure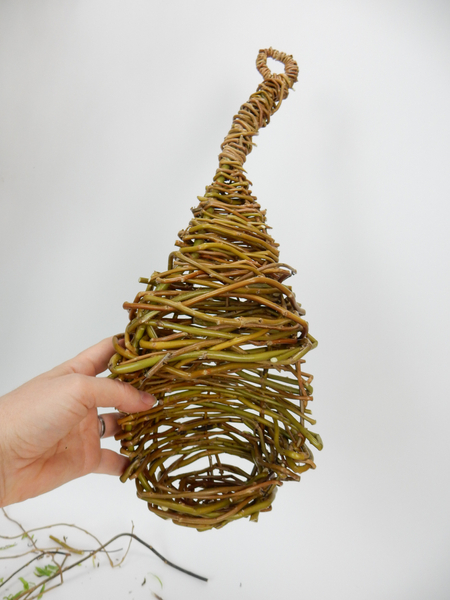 The willow nest is ready to design with
Sign up for my weekly newsletter
Every week I add a new design with related tutorials. Be sure to subscribe to receive an email notification with design inspiration.