My Creative Workbook
Christine de Beer - effortless floral craftsman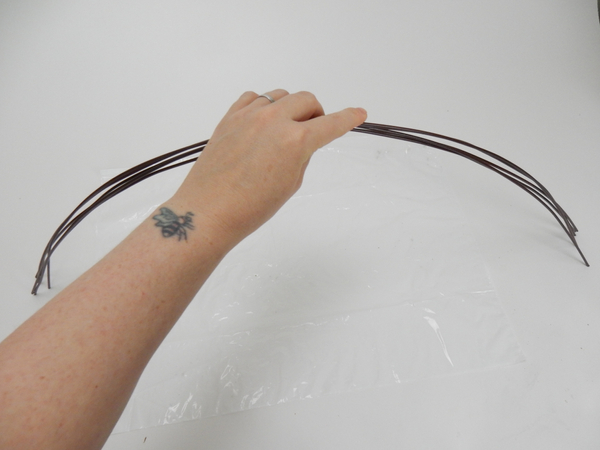 Cut 5 lengths of sturdy wire to curve for your parasol shape.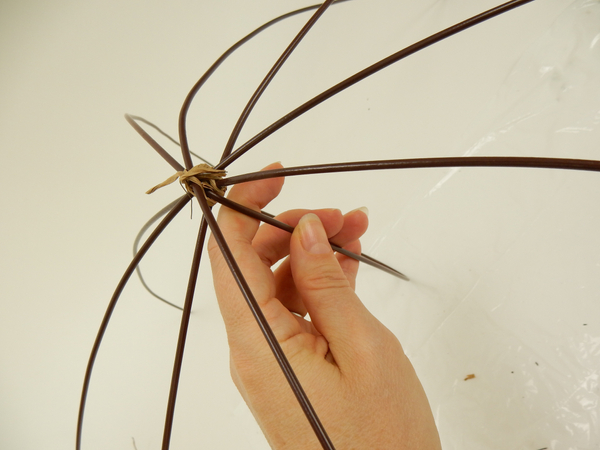 To weave the willow through the wires you need an uneven number of wires so after securing it in the middle with bind wire bend one of the legs in for a handle.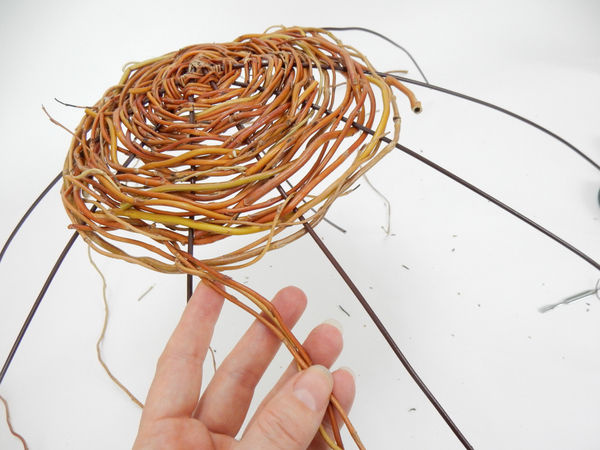 Weave thin willow stems through the wires in to create a dense spiral around the binding point.
See the Tutorial below for more instructions on how to manipulate twigs and how to weave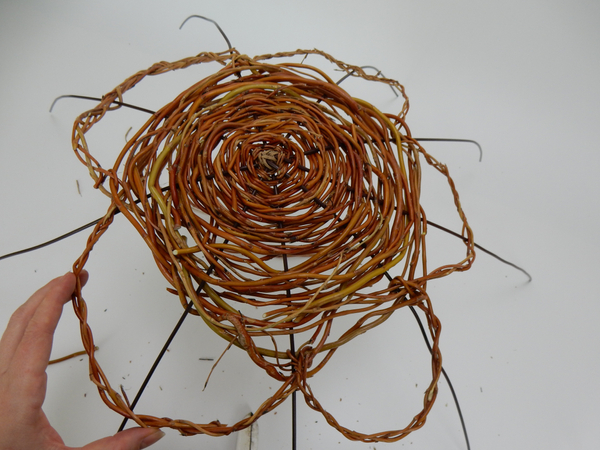 Plait three willow stems around the woven spiral to look like flower petals
See the Tutorial below for more detailed instructions on how to plait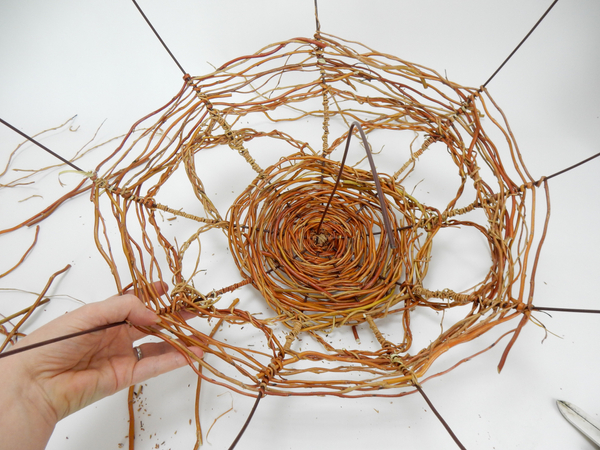 Wrap more thin willow stem around these stems to secure the braided stems. This is a looser weaving pattern. Wrap the stem around the wire once and extend it to the next wire. I also covered the exposed wire inside the braided petals by wrapping the wire with willow stems.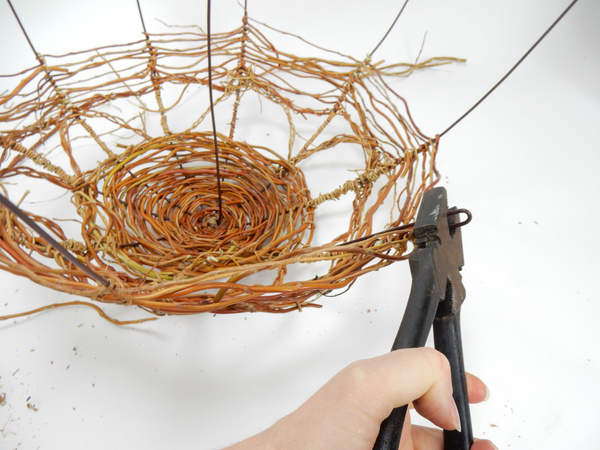 Bend the wire ends in with heavy duty pliers and finish the looser weave right up to the bend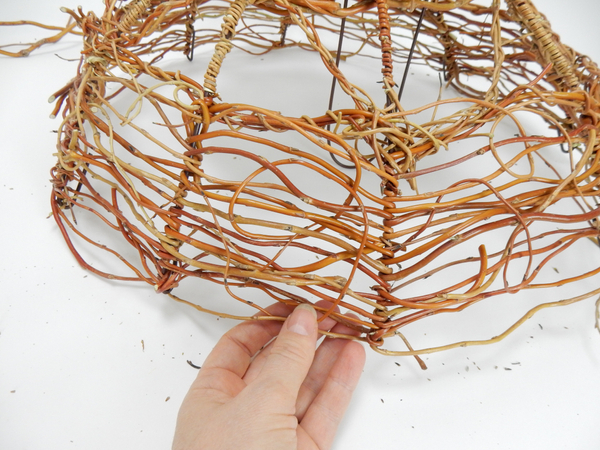 Weave more stems all the way to the bottom and a few random stems curving over the parasol to create a wild and natural effect.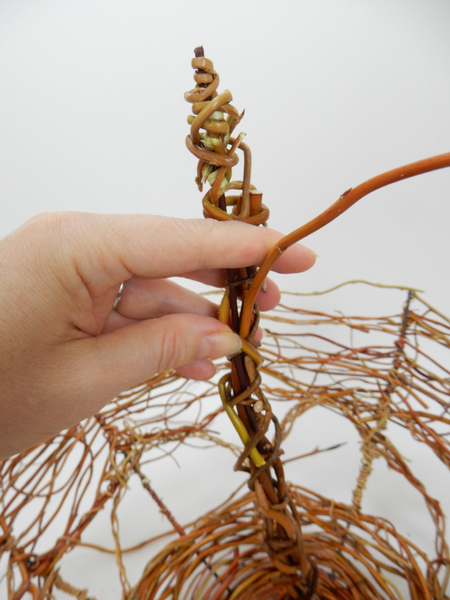 Wrap the handle with willow stems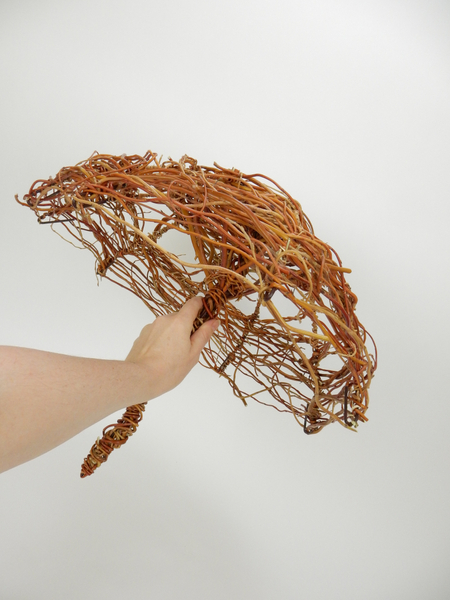 Set the parasol aside so that the stems can dehydrate and dry before adding the hydrangeas, moss and orchids
Sign up for my weekly newsletter
Every week I add a new design with related tutorials. Be sure to subscribe to receive an email notification with design inspiration.