My Creative Workbook
Christine de Beer - effortless floral craftsman
My article and floral parasol design featured in
DIY Weddings Magazine


We all have a vision, creative expectations, for our wedding design elements. We also all have to contend with all those realities. It might be your budget, time, a venue with restrictions, an inherited colour or anything else that feels overwhelming or at odds with our creative vision. Disappointment usually stems from the difference between expectation and reality, so it is worth finding a way to manage that difference. We are creative DIY brides, after all!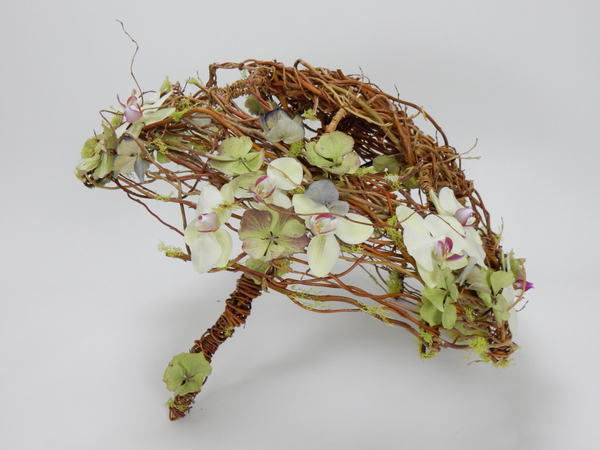 Fortunately, there is a design technique for crafting your wedding details to meet creative expectations while dealing with the constraints and realities of real life.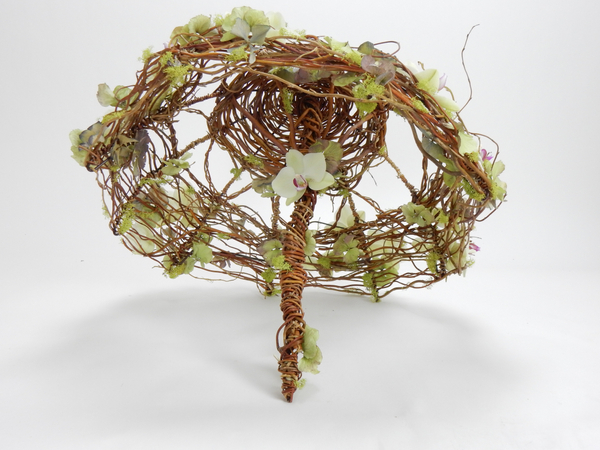 The secret is to think, talk and even write about our expectations as a series of preference statements, such as "I prefer a light Spring blossom parasol over a formal posy." The statement does not have a firm decision, which means we can respond to realities without feeling overwhelmed. It takes a bit of practice, but it is truly liberating once you get the hang of it.
A few more examples may help. I prefer:
plant over man-made material,
creativity over functionality,
sturdy over collapsable,
white over green,
green over brown,
comfort over effort,
hand crafted over mass produced.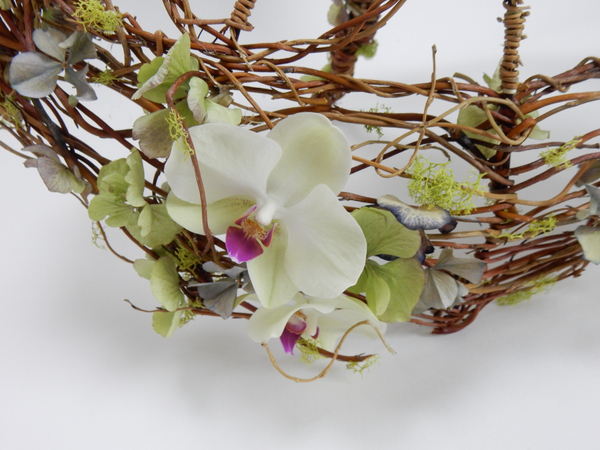 This does not mean we don't like the items on the right, it just means we like the ones on the left more.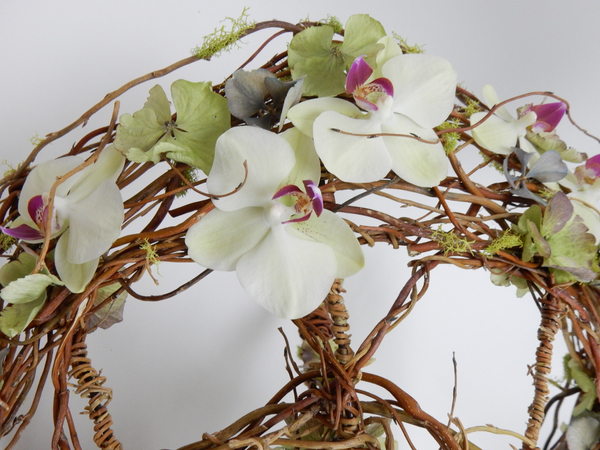 Create a list like this for yourself before actually starting to craft your wedding, so that you can start the design process armed with a guide on how best to balance your creative expectations with reality.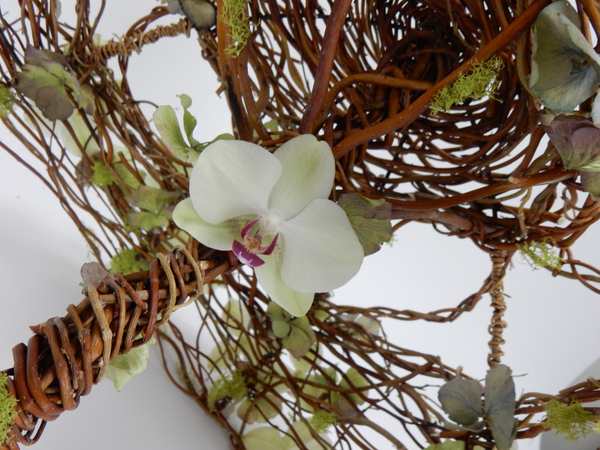 Sticking to the parasol theme: I may decide to weave one from plant material rather than buying one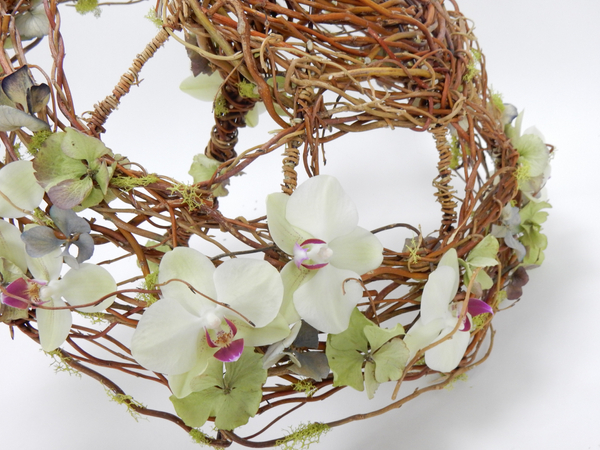 I would have preferred it to be all white, but can accept a predominantly brown stem parasol with green and white detailing.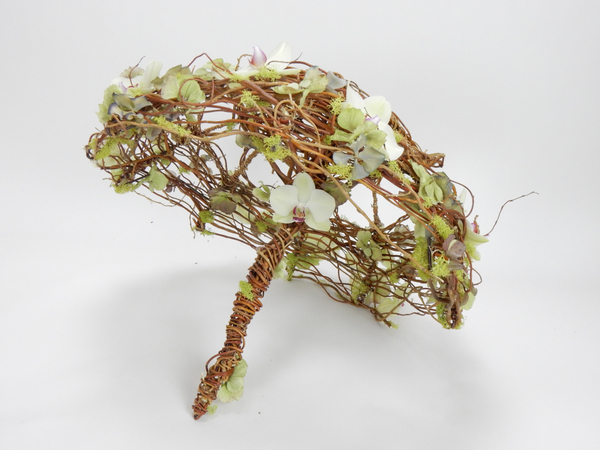 It should be wild and natural almost as if it grew this way, even if it provides less shade, leaving "gaps" and "imperfections" that enhance the woodland feel of the design not only acceptable but desirable.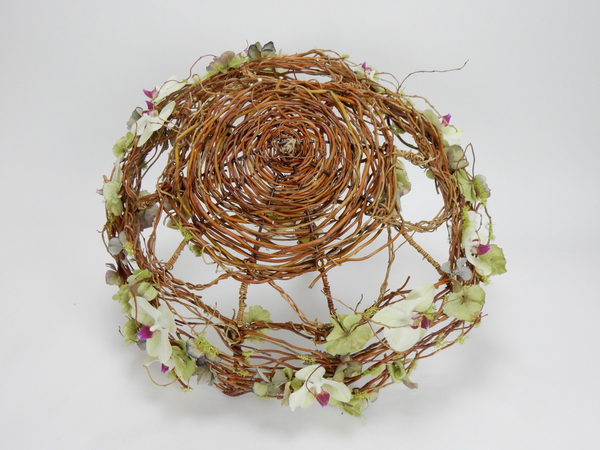 The tutorial below is an example of what this process can lead to, and remember, you can use the same preferences to apply your creative expectations to every design element of your wedding.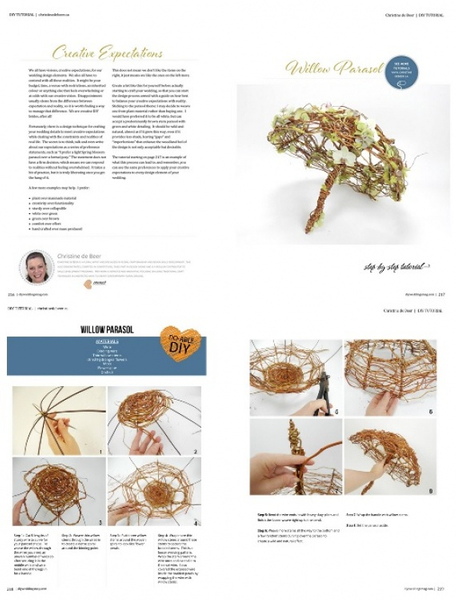 Thank you DIY Weddings Magazine for inviting me to contribute.
Sign up for my weekly newsletter
Every week I add a new design with related tutorials. Be sure to subscribe to receive an email notification with design inspiration.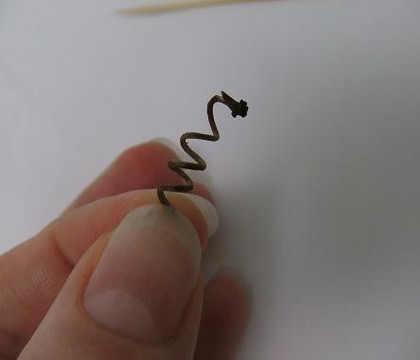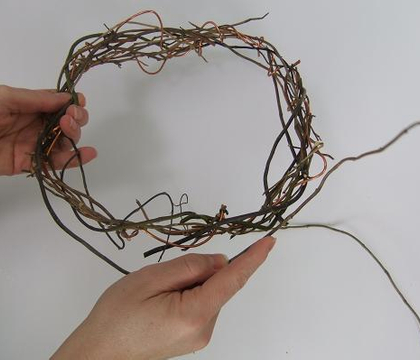 1 November 2011
Weaving a twig wreath
For my design I wanted the wreath to look wind blown so I added a few loosely woven twigs into the weave. I also wanted to emphasize the autumn colours so I added a twirling...