My Creative Workbook
Christine de Beer - effortless floral craftsman
Hana-Kubari Bamboo Stilts with a Hidden Water Source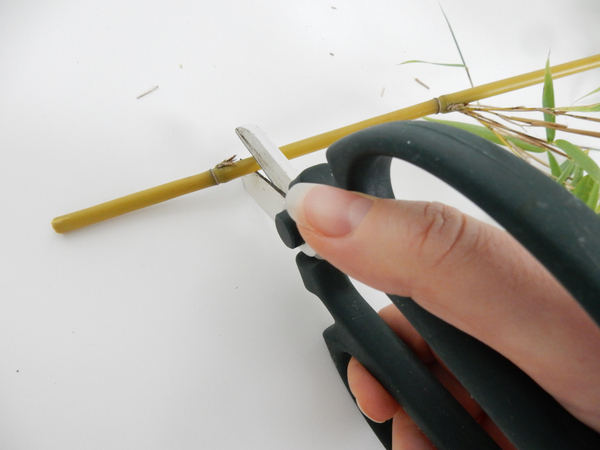 Cut the bamboo right above the node. Leave about 1 cm of the internode.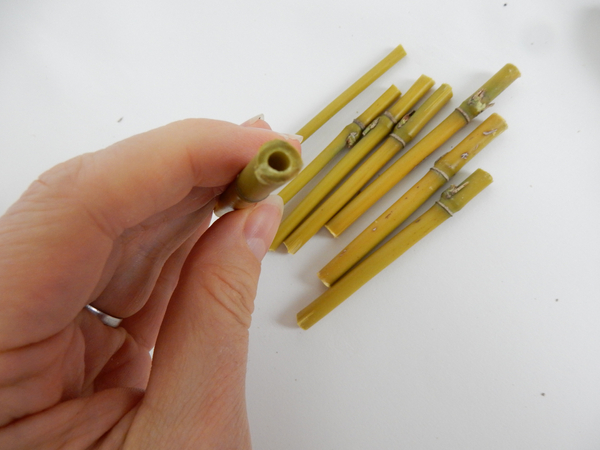 This creates a small cavity for the miniature orchid stem to fit in. The thin walled hollow culms are more suitable for this.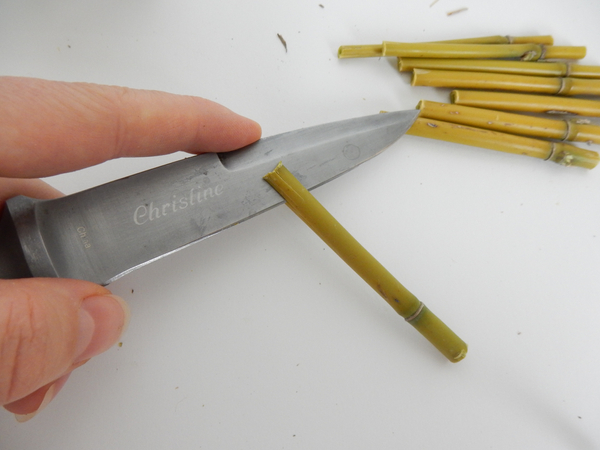 Split the opposite side of the bamboo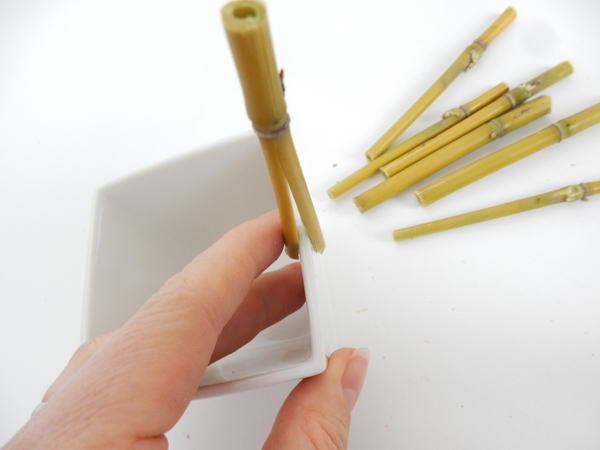 Slip the bamboo over the side of a container. Split more bamboo sections and place it around the container.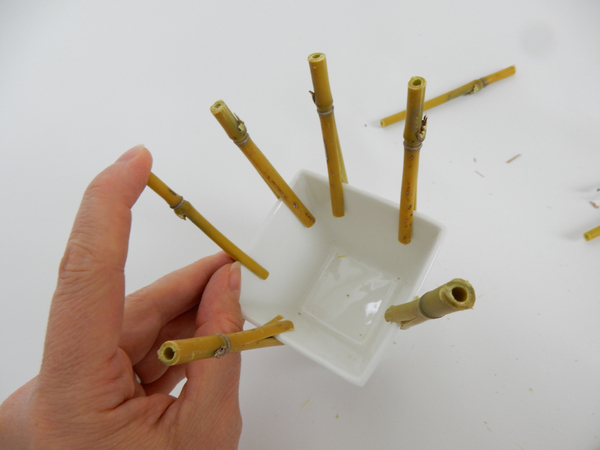 Gently press down on the bamboo to make sure it stands securely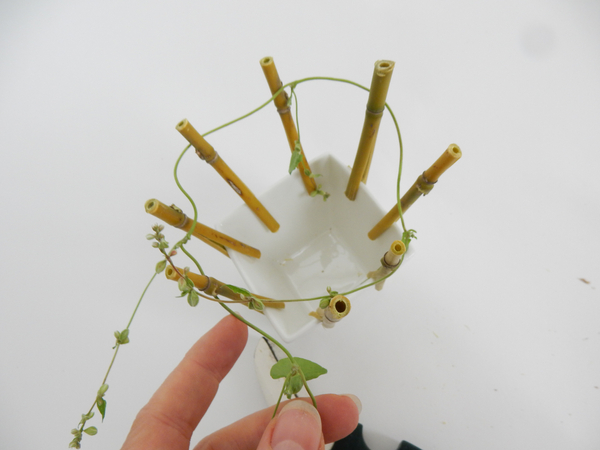 Weave a vine through the bamboo sections
See the Tutorials below for more detailed instructions on how to weave and how to manipulate stems.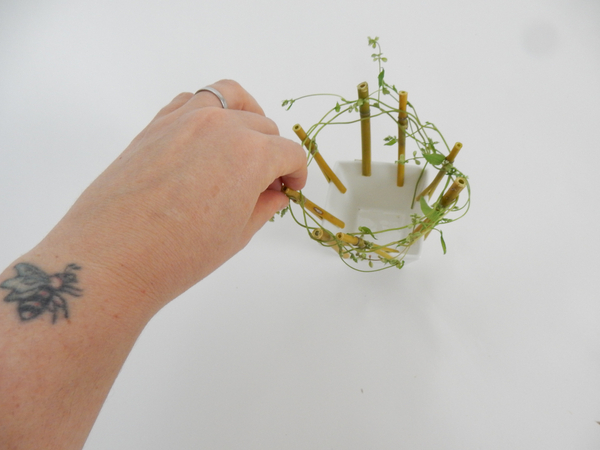 Continue to weave the vine through the bamboo and set the end of the stem in the container
Fill the container with water to keep the stem hydrated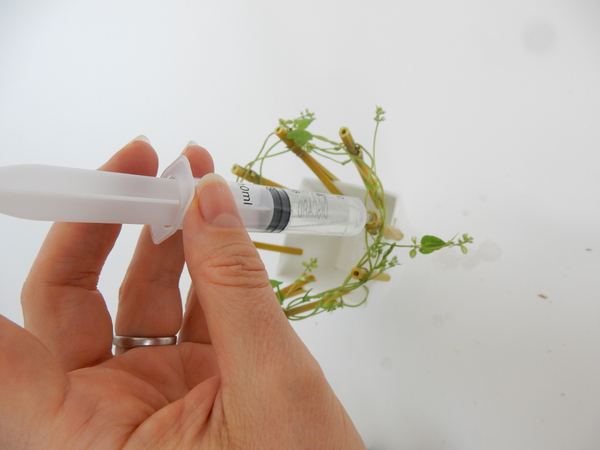 Fill the cavity with water using a syringe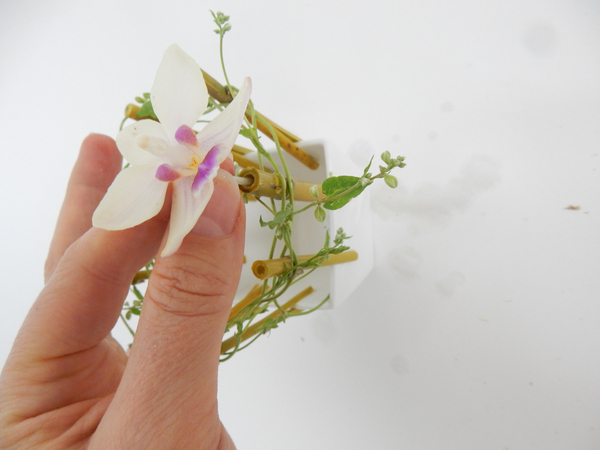 Fit the flower stem into the water filled cavity
Sign up for my weekly newsletter
Every week I add a new design with related tutorials. Be sure to subscribe to receive an email notification with design inspiration.