My Creative Workbook
Christine de Beer - effortless floral craftsman
Floral wreath ring stem armature for a cute pumpkin patch in a stem vase design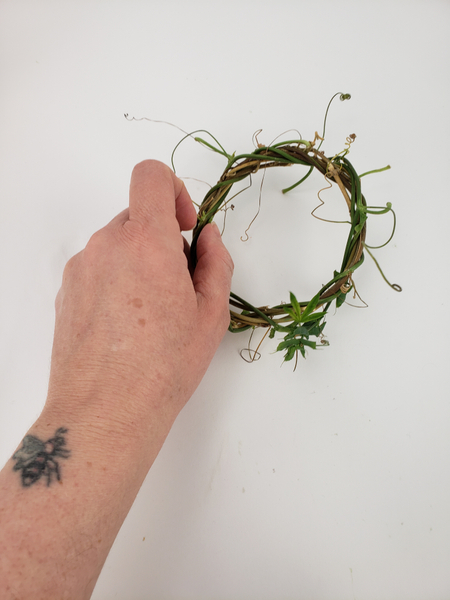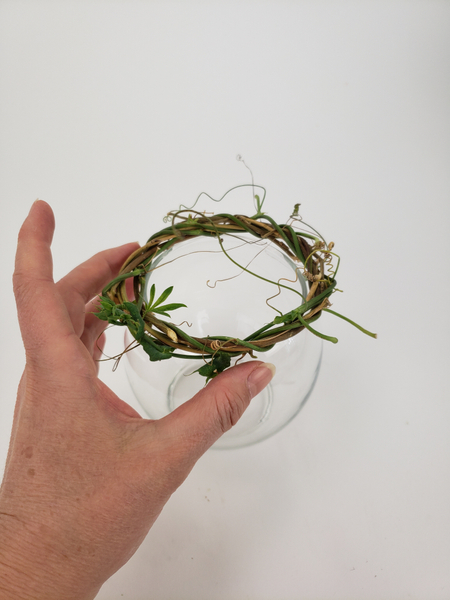 .. just big enough to fit over the mouth of a small vase.
If you need more detailed instructions on how to weave a wreath I have a Tutorial for you to look at. See the Section right below this post.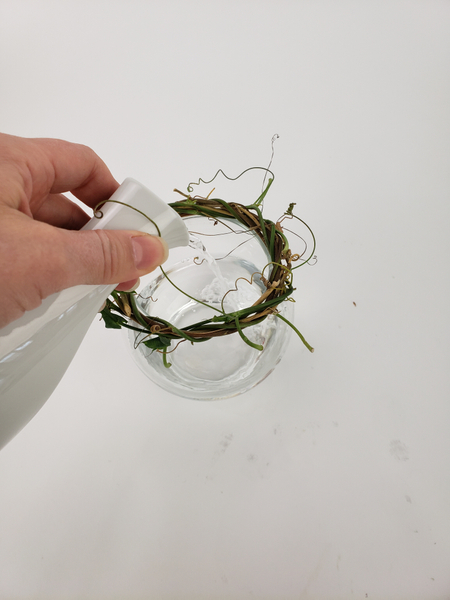 Fill the vase with water.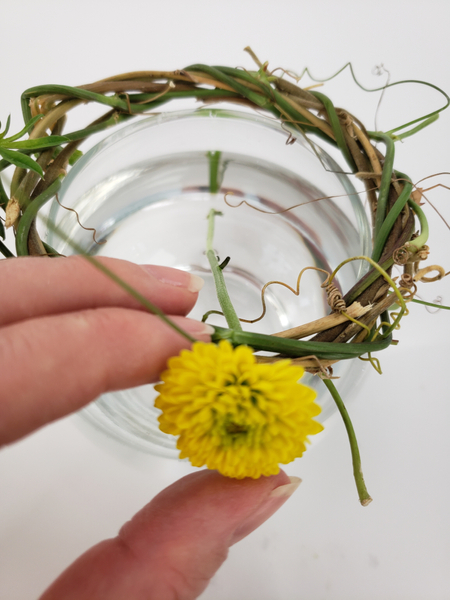 Slip a flower through the wreath so that the stem is at an angle.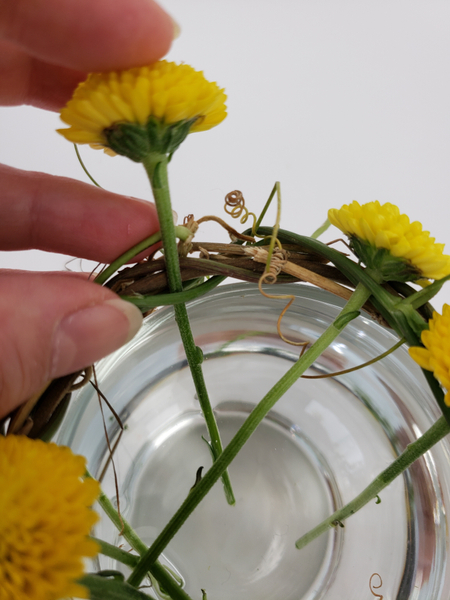 Turn the vase and add more flowers all around crossing the stems as you go.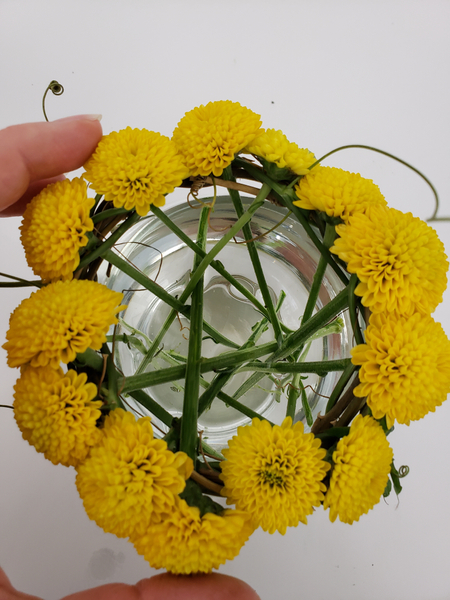 So that the stems form a platform to rest the pumpkin on.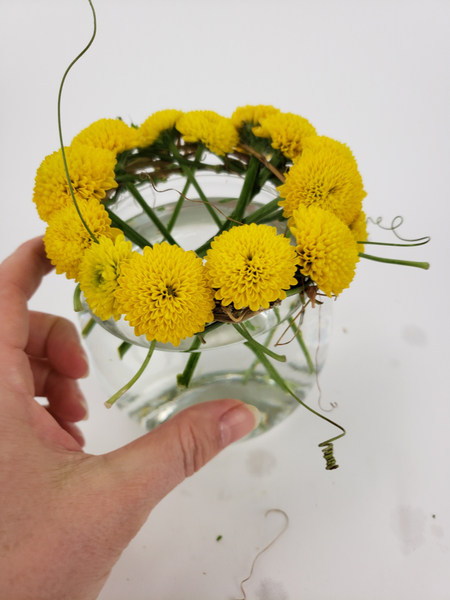 Make sure the stems are in water so that the flowers remain hydrated...
... but make sure the pumpkin rests above this waterline. Newsletter subscribers I have a tip for you this week on the placement of the pumpkin. Make sure you are subscribed to my once a week... the-moment-my-design-is-up notification email for advance access to the latest design and the exclusive weekly tip where I point out that one tiny detail that I feel is the most important thing for the design to succeed and we can discuss how you can use it.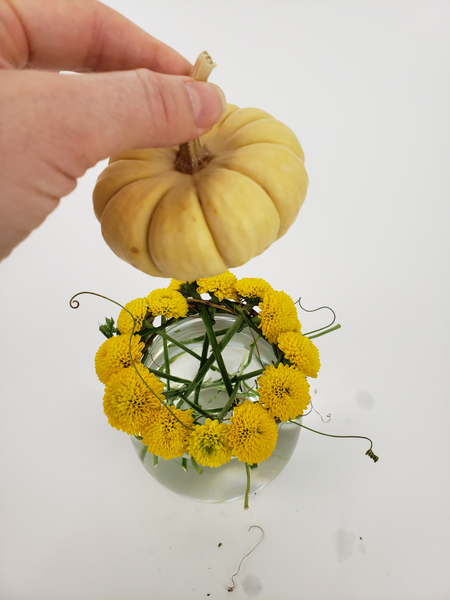 Place the pumpkin in the design.
Book readers please turn to page 98 of my book to make sure you keep the flowers and pumpkin looking fresh as long as possible. And also to page: 199 for some additional notes on how to use fruits, pods, gourds and vegetables in floral designs.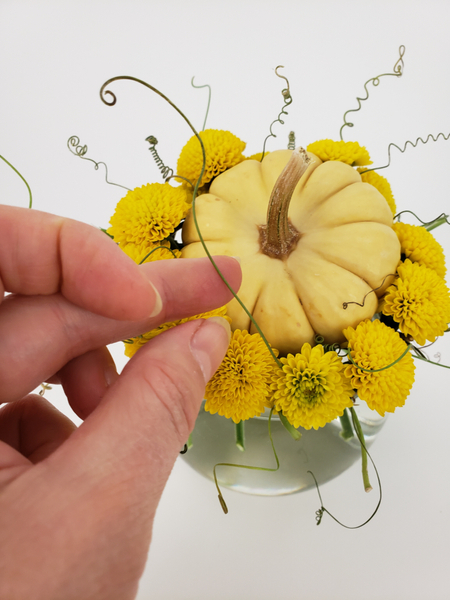 Lift out and reposition all the tendrils so that it gives the design more height...
... and add a sparkling crystal for some Autumn magic. See the Tutorial below for an easy way to add a delicate crystal exactly where you want them.
Sign up for my weekly newsletter
Every week I add a new design with related tutorials. Be sure to subscribe to receive an email notification with design inspiration.