My Creative Workbook
Christine de Beer - effortless floral craftsman
Floating Filigree Pumpkin Patch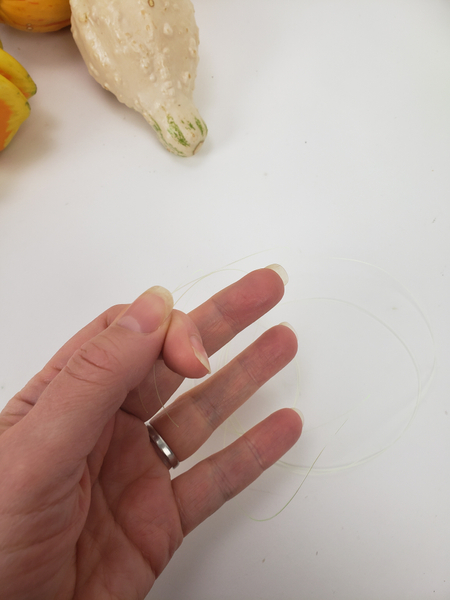 For my design I used green fishing line to string up the pumpkins... you can also use clear line or even raffia or ribbon.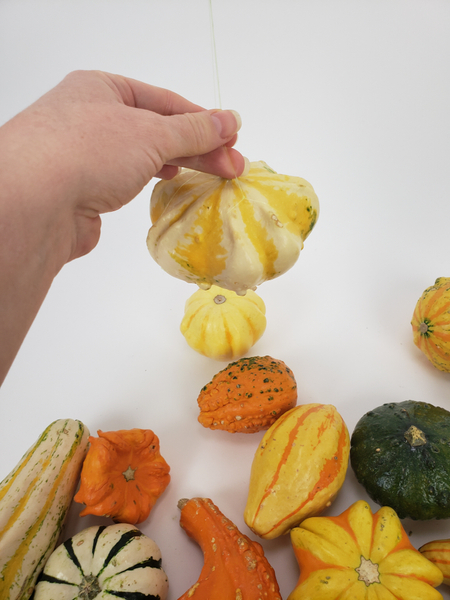 I used a slightly different knot for each pumpkin shape
Book readers: I have a time saving tip for you: the fastest way to string up all the pumpkins is to catch them all at once. See page: 55 where I show you hope to make rope and knots.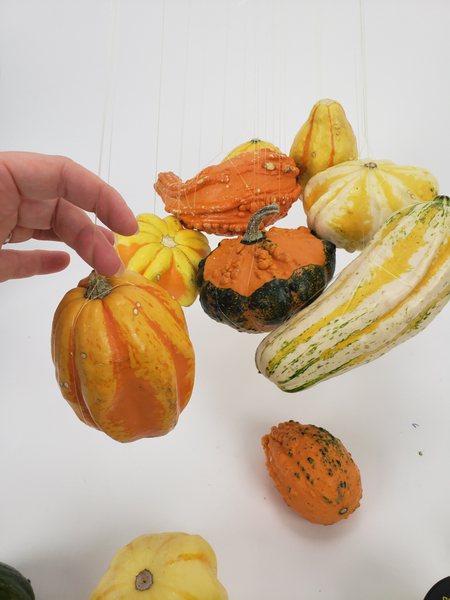 But for this design I slightly altered a macrame inspired technique to string up each pumpkin depending on it's shape.
I linked the Tutorial for stringing up the glass seahorse vases using this macrame technique in the Tutorial section below.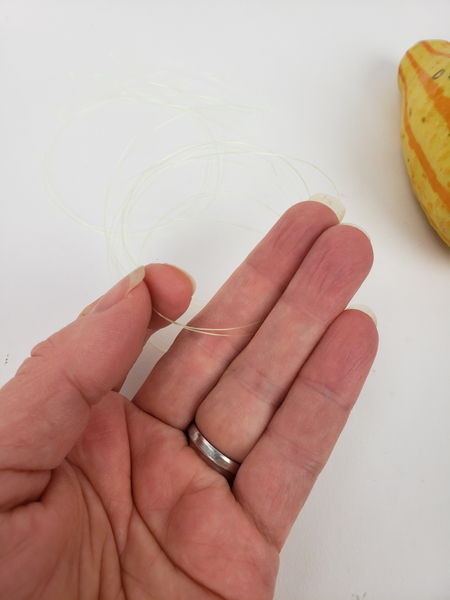 But basically what I did is to cut two long pieces of line.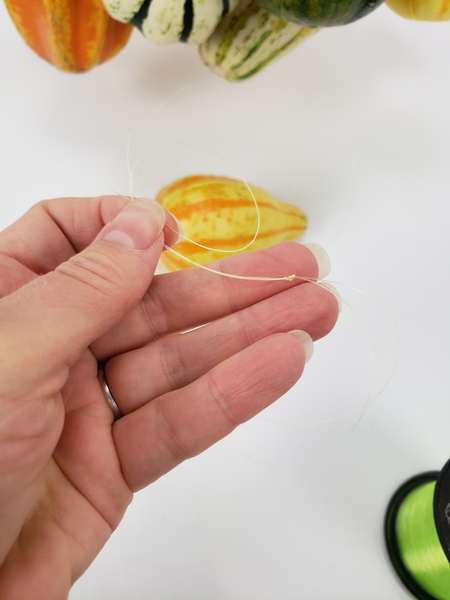 Gather the line and find the middle point of both. Make two knots, about a centimeter to both sides of the middle point.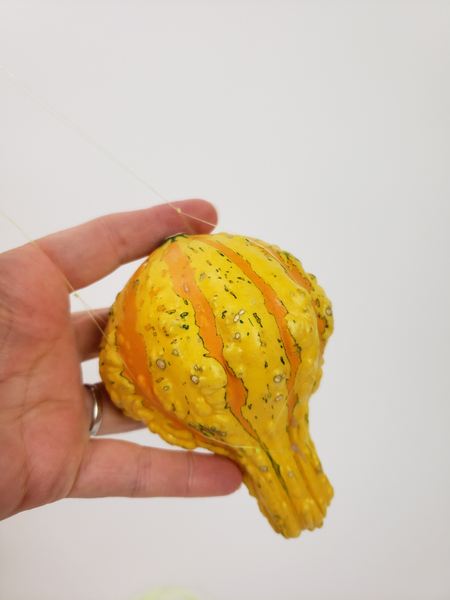 Slip the pointed side of the pumpkin so that it splits open the section in the middle of the knots. Split the line open where there's a knot and extend each line to the opposite side to knot it to the line that was split on the other side.
If this is getting confusing have a look at the glass sea horse Tutorial below. It really is much easier to explain using a regular shape.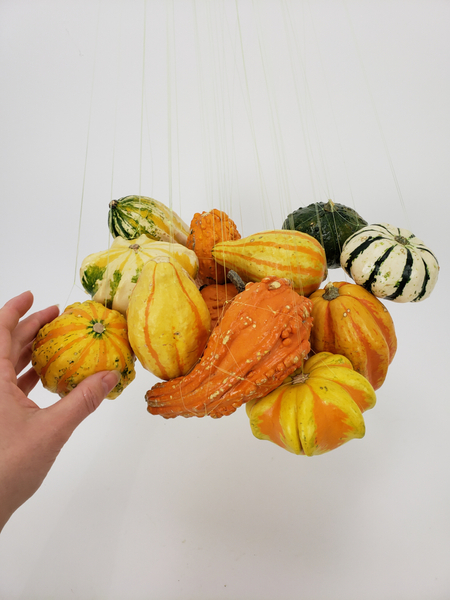 Hang all the pumpkins in a cluster.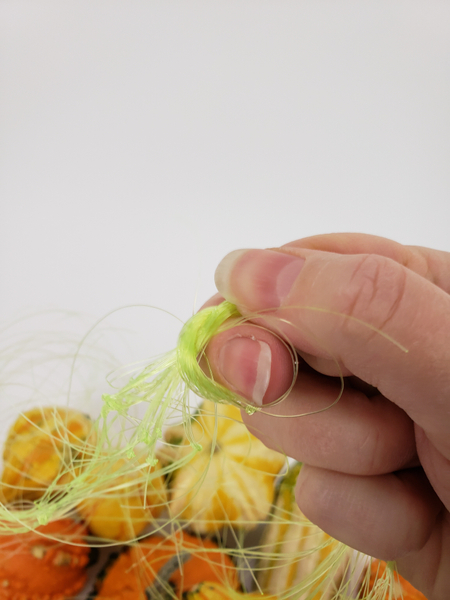 Knot all the lines together.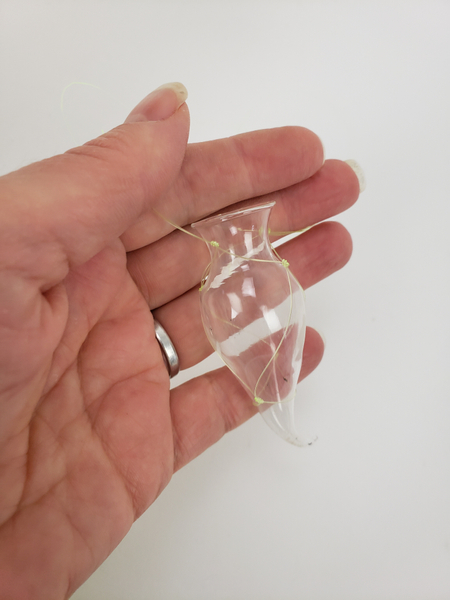 String up a few glass sea horses or water tubes. Book readers: for quick and easy instructions on how to hang regular glass water tubes or even small vases turn to page 80 (it works really well... and takes a fraction of the time!)
Design Note: Some of you have written to ask where I get these from. I order them from the Fusion Flowers Market Place.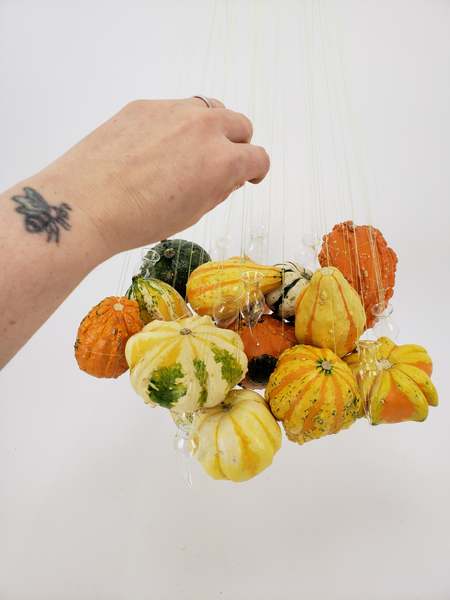 Hang the vases between the pumpkins.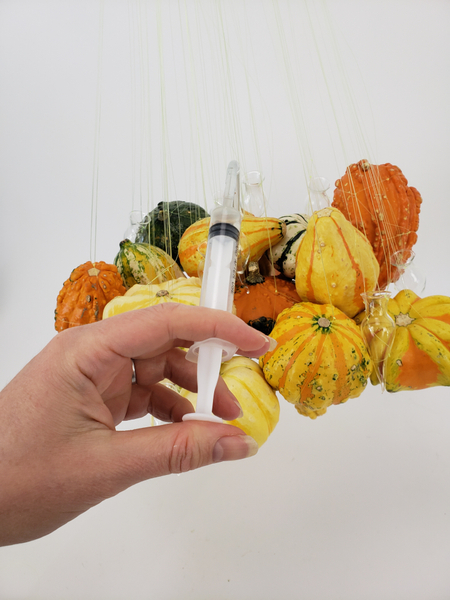 Fill each vase with water.
See the Tutorial below for step by step instructions on how I make this syringe with long tube to make it easier to fill vases and water tubes in hard to get to places.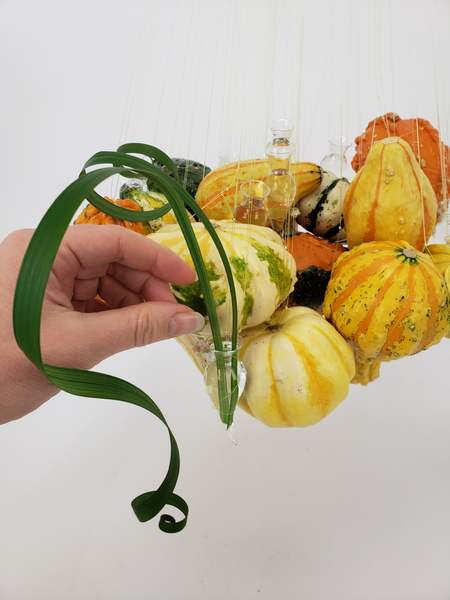 Add the grass curls into the design. I have a Tutorial below for an easy way to stretch grass into ringlets.
For tighter curls you can find the How To in my book page: 288 where I talk about creating a floral illusion by manipulating grasses and stems.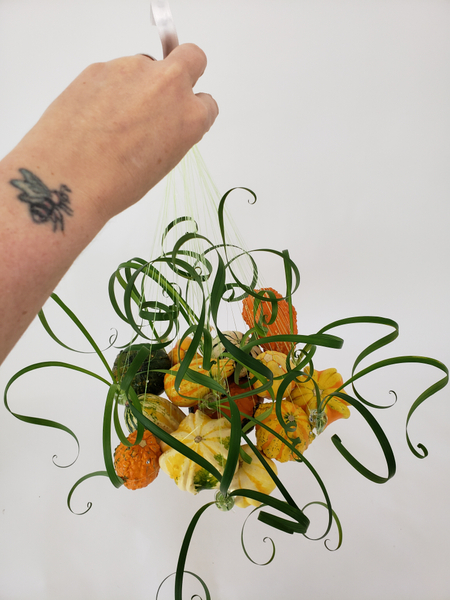 Hang the mobile by slipping a hook through the lines at the knots.
See the Tutorial below for a quick and easy way to conceal a butchers hook.
Sign up for my weekly newsletter
Every week I add a new design with related tutorials. Be sure to subscribe to receive an email notification with design inspiration.