My Creative Workbook
Christine de Beer - effortless floral craftsman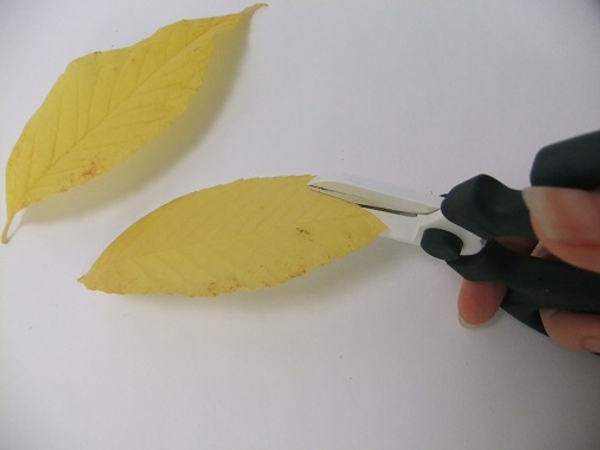 Cut into the leaf from the tip.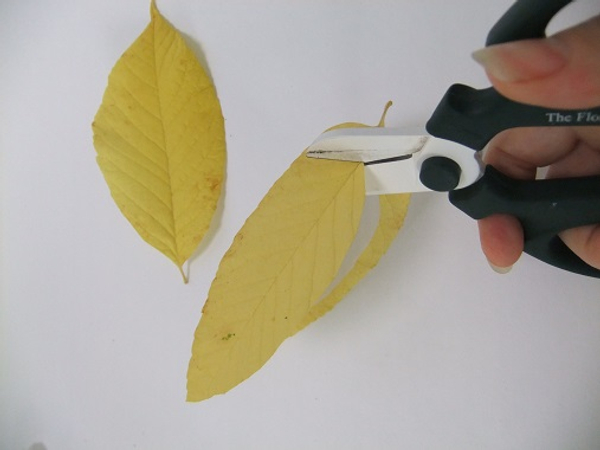 Follow the shape of the leaf, spiralling in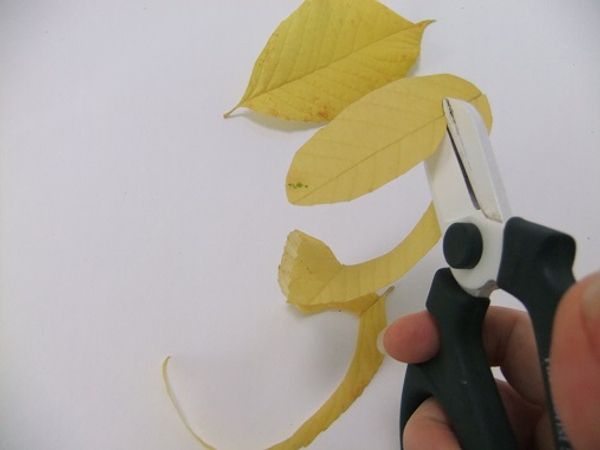 Continue to cut the leaf smaller, follow the shape but do not cut through the edge.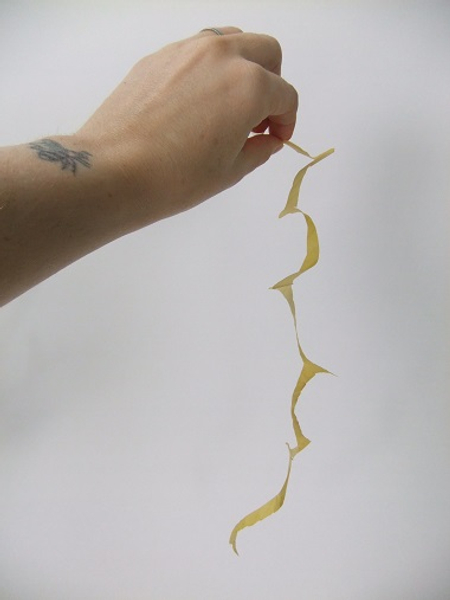 Long continues leaf swirl ready to design with
Design note: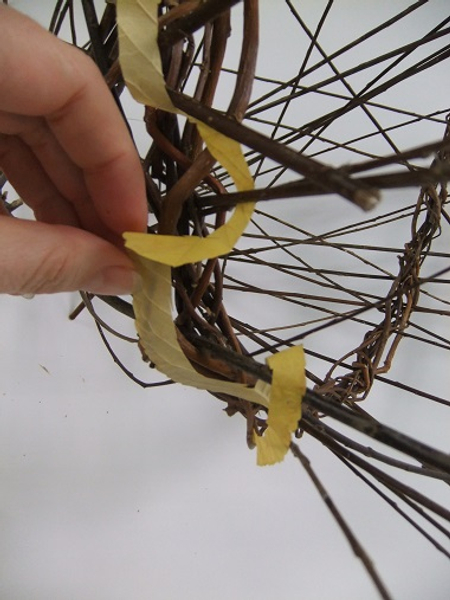 Gently wrap the leaf swirl around the wreath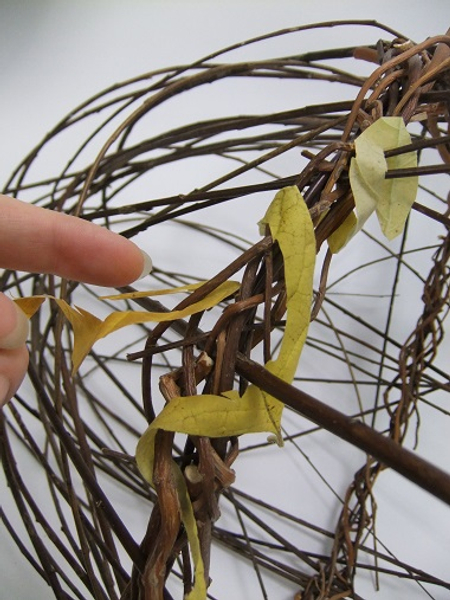 Hook the inside (the bit you cut last, in the middle of the leaf) spiral around a twig and start to wrap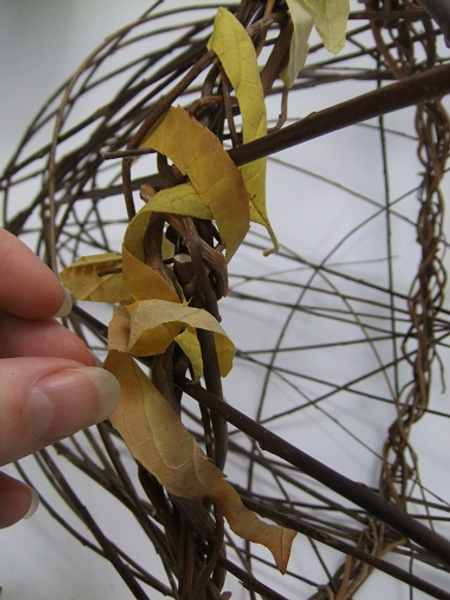 Keep adding leave swirls...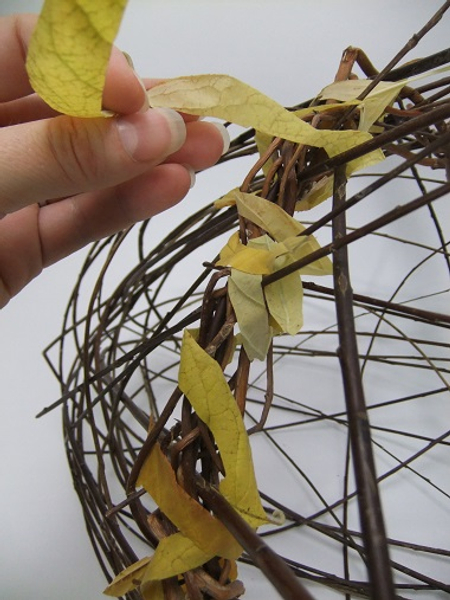 Overlap the swirls to secure the previous strand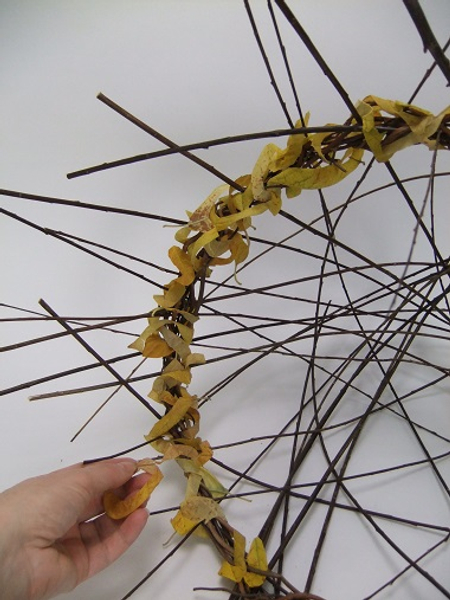 Loosely wrap the swirls to leave space to nestle the fresh flowers in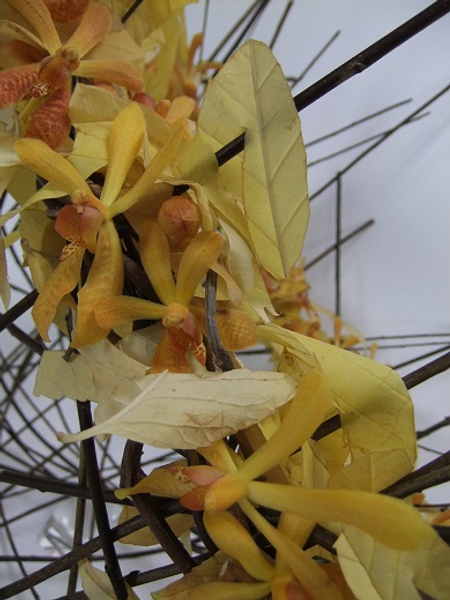 Place the orchids in small test tubes and nestle them between the leaf swirls. The swirls dry beautifully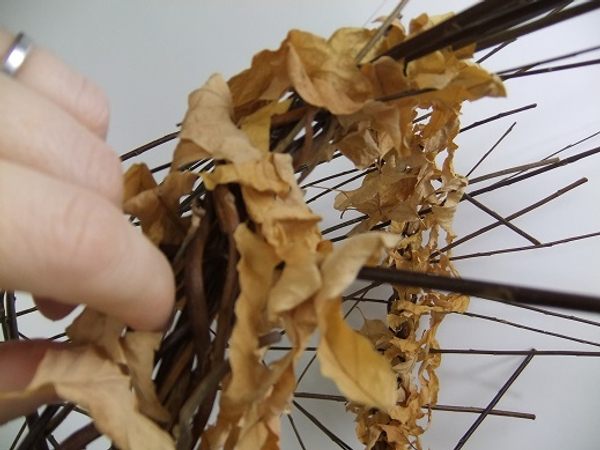 or set aside the leaf swirls to shrink and dry...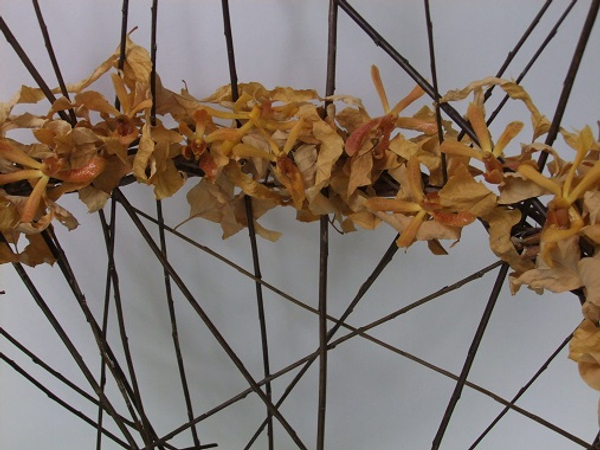 Before adding the flowers
See Tutorial below for more information on how to make tiny test tubes from drinking straws
Sign up for my weekly newsletter
Every week I add a new design with related tutorials. Be sure to subscribe to receive an email notification with design inspiration.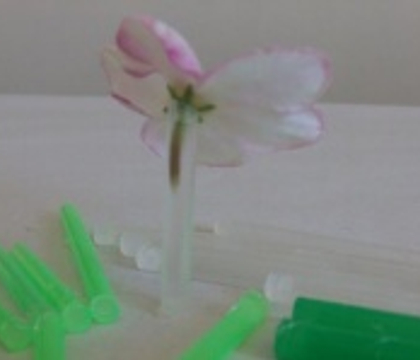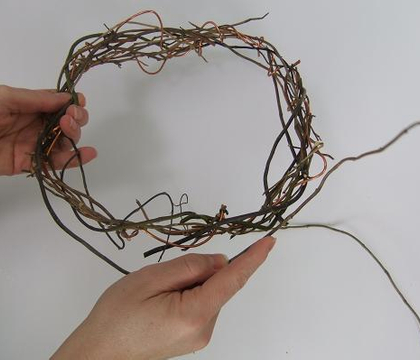 1 November 2011
Weaving a twig wreath
For my design I wanted the wreath to look wind blown so I added a few loosely woven twigs into the weave. I also wanted to emphasize the autumn colours so I added a twirling...