My Creative Workbook
Christine de Beer - effortless floral craftsman
Foxtail wreath frog with a leg in water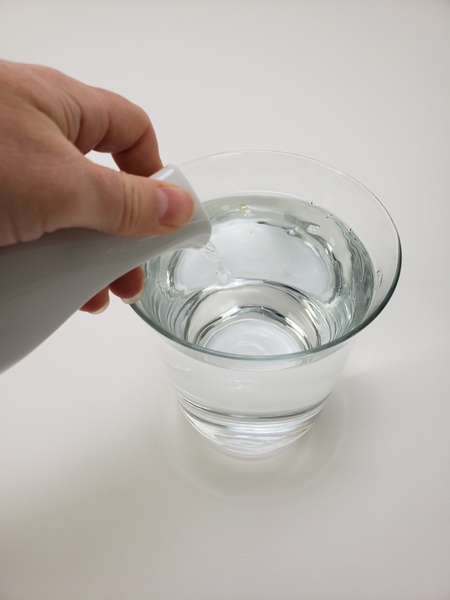 Fill a wide neck container with water for your design.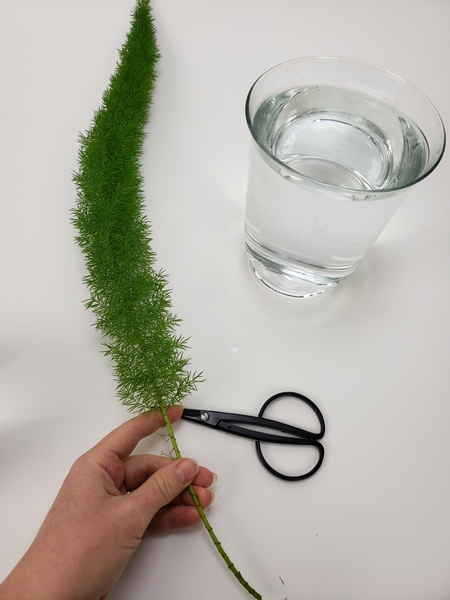 Groom the foxtail fern so that you have a generous stem that can be placed under water.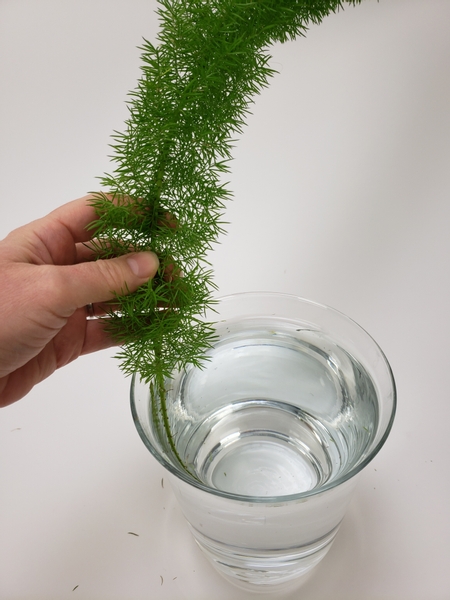 Gently manipulate the stem so that it is at an angle.
Book readers 284 where I show you how to manipulate stems without breaking. Be extra careful, the stem should curve but not snap. For more information about my book: The Effortless Floral Craftsman

To get you started I will also include a Tutorial that shows the basics below this post.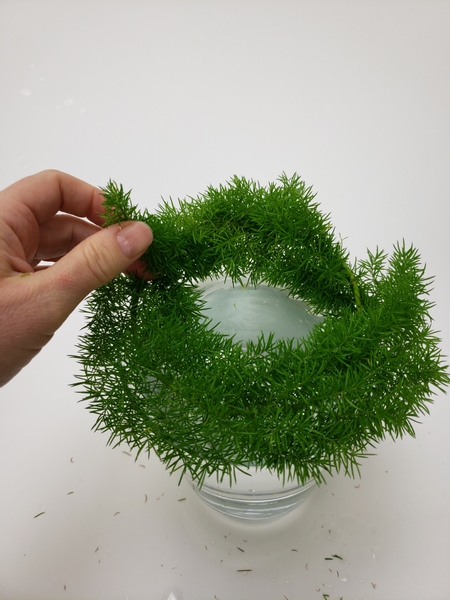 Weave the fern so that it remains in place.
If you need more advice on how to weave a wreath see the Tutorial below.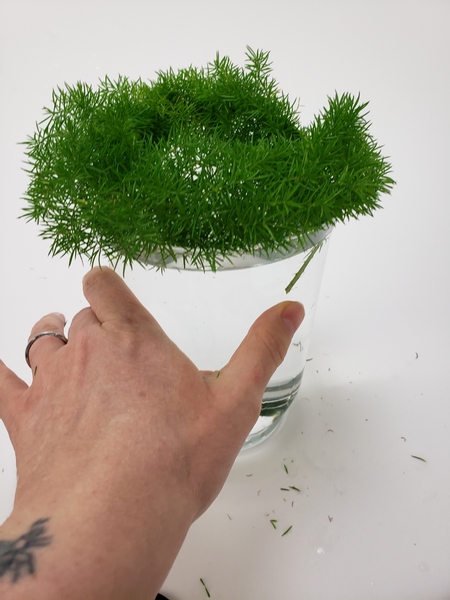 The idea is that the foxtail wreath looks like it is gently resting on the edge of the vase... but with the stem in the water so that it remains hydrated...
... without it tipping out. It is tricky this one! I have a tip for you on how to do this in our email this week. I send out this once a week email (always on a Wednesday morning) with a bonus tip about something that I found interesting and would like to share with you in greater detail. You are welcome to reply to the email if you have questions, comments or to say Hi. The sign up is below this post.
And if you get it just right let me know... I would love to see!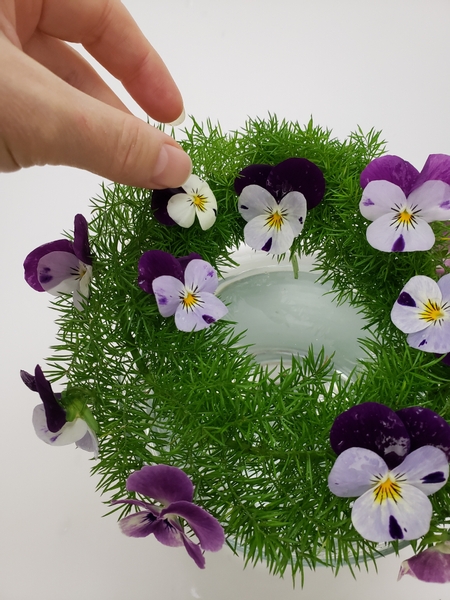 Place the violas to rest in the wreath with their stems in the water below.
Again, see the email for more details.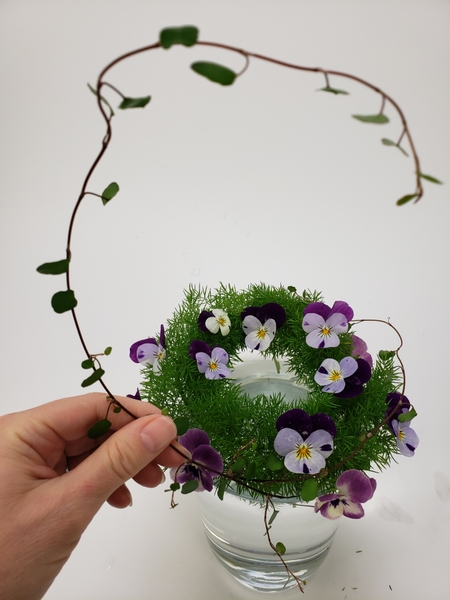 Drape a gorgeous wire vine around and over the flowers.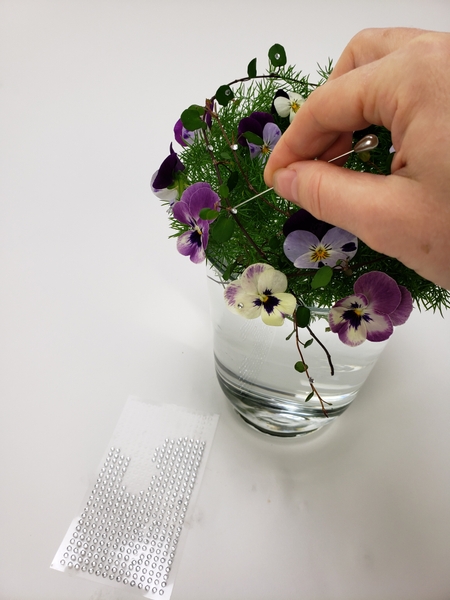 And finish the design with a few dewdrop crystals
See the Tutorial below for more detailed instructions on how, and why I add the crystals with a pin.
Sign up for my weekly newsletter
Every week I add a new design with related tutorials. Be sure to subscribe to receive an email notification with design inspiration.