My Creative Workbook
Christine de Beer - effortless floral craftsman
Bits of snipped grass glued to create a net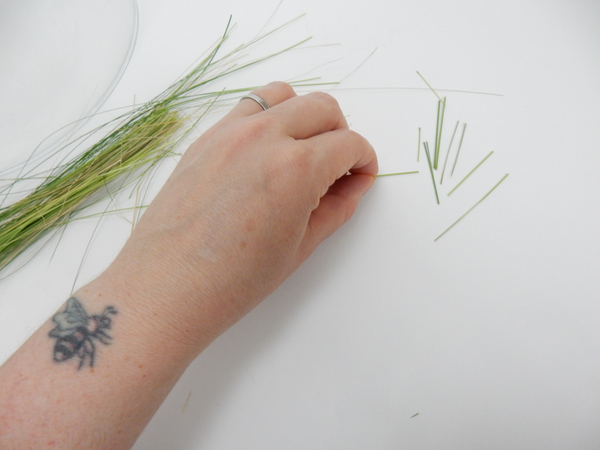 Place your container bottom side up on your working surface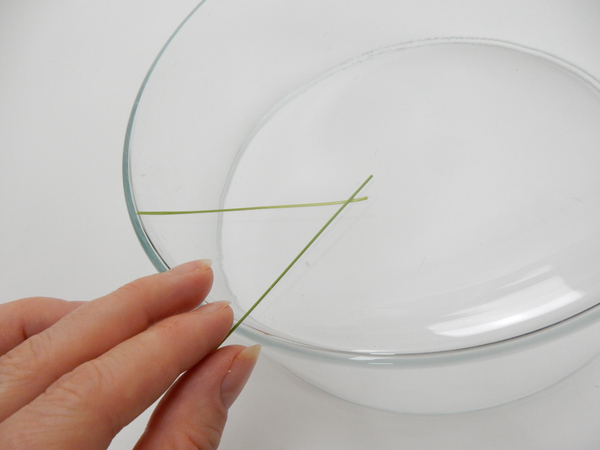 Place the snippets to overlap slightly and glue with floral glue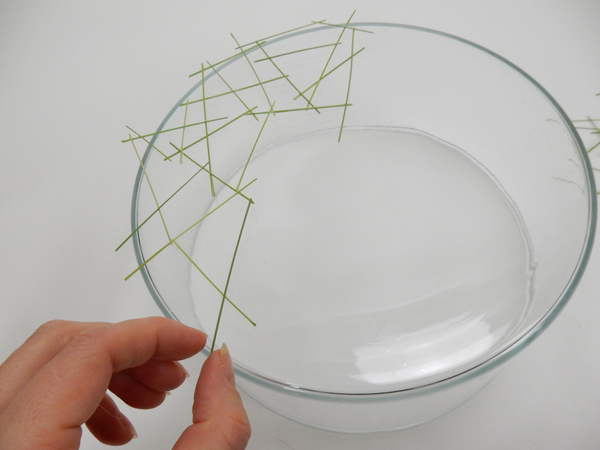 Try to glue the bulk of the snippets to connect in at least three places with another grass snippet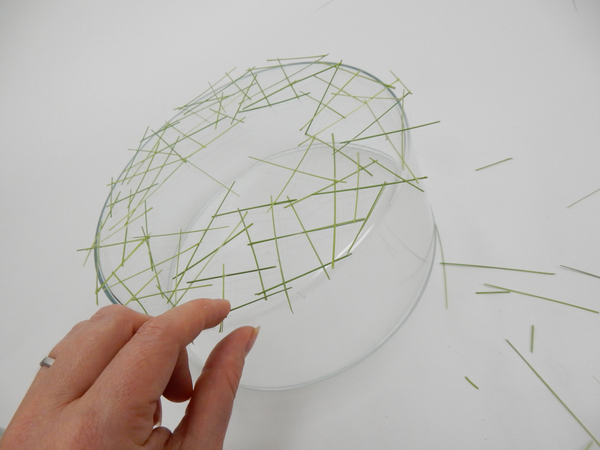 Take care to glue the grass to grass and not to the container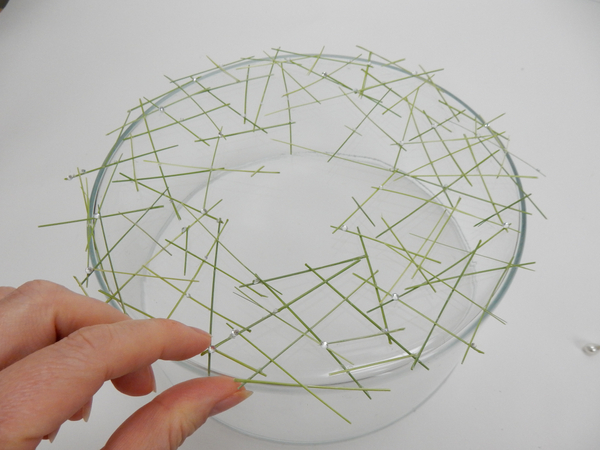 Add a few sparkling crystals
See the Tutorial below for detailed instructions on how to add crystals to fragile armatures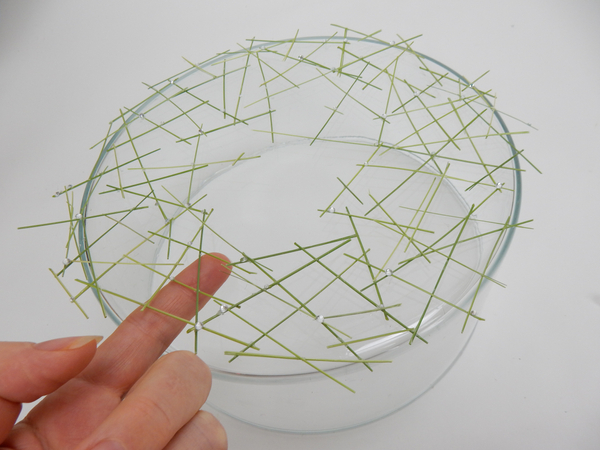 Carefully lift the grass from the container. Set it aside at a place where it will not get damaged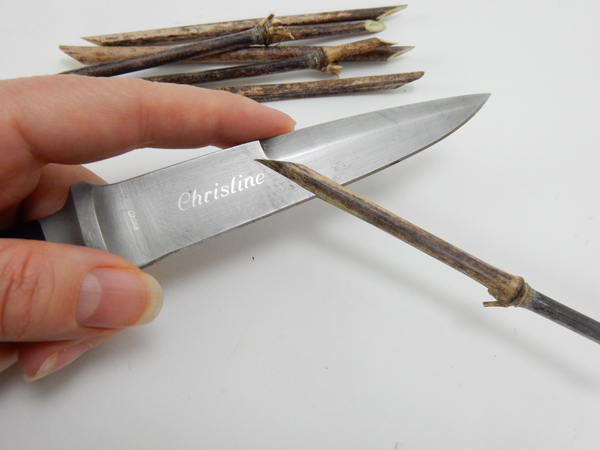 Carefully split the bamboo lengthwise. It is easier to split the bamboo in the inter-node rather than on the node.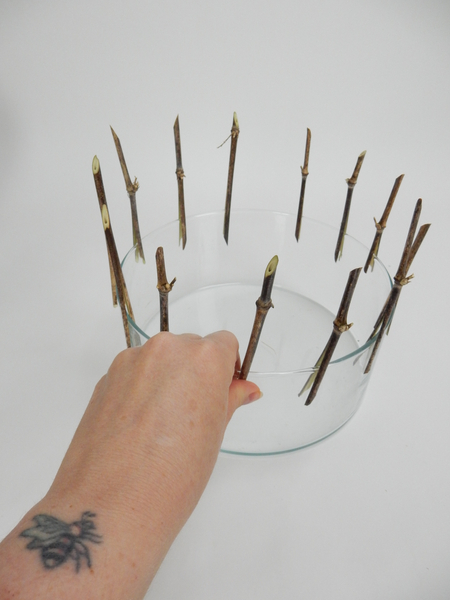 Slip the bamboo over the edge of the glass container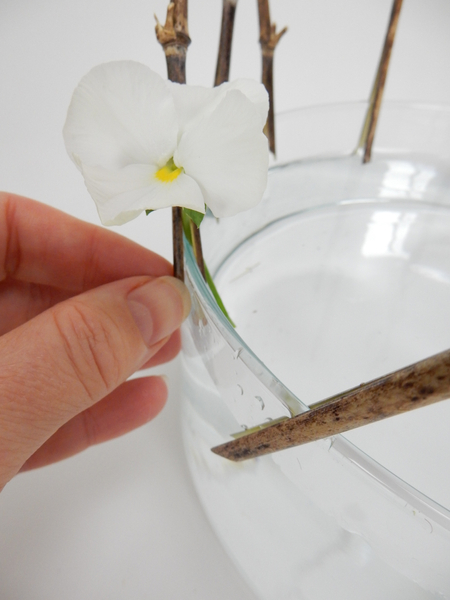 Tilt the bamboo stems to the side to create a gap for the flower stem. Slip in the stem to catch between the bamboo and the container. It should fit in snugly enough to stay in place but not pinched so that it forms a tourniquet and the flowering stem will not be able to take up water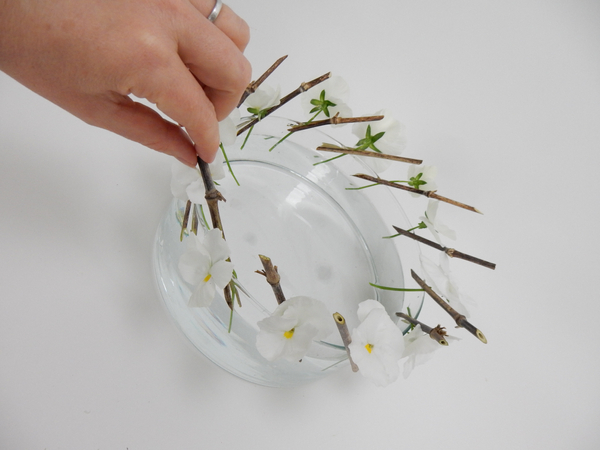 Tilt the bamboo to the side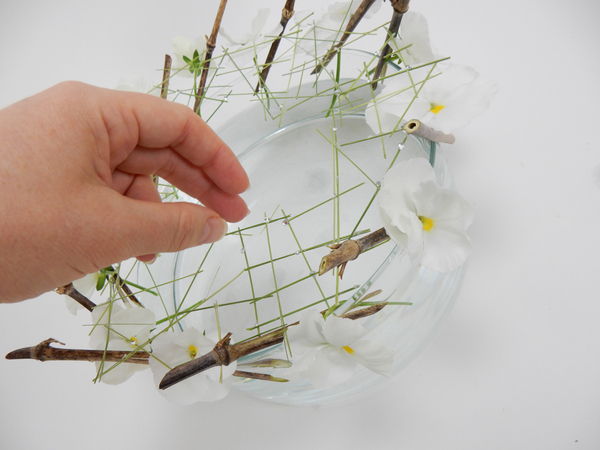 Place the grass snippet net to rest on the bamboo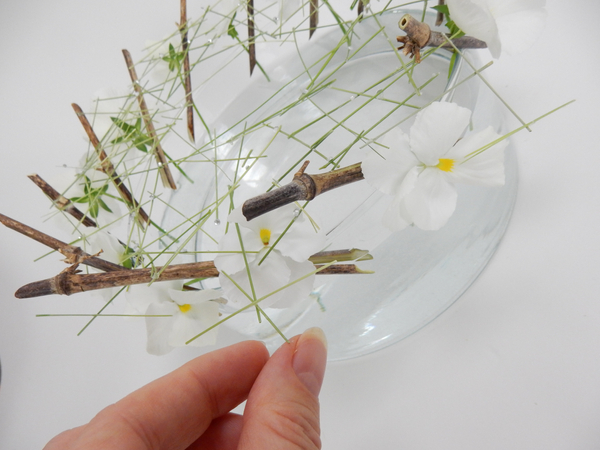 Add a few more grass snippets to extend past the flowers to create a sheltering effect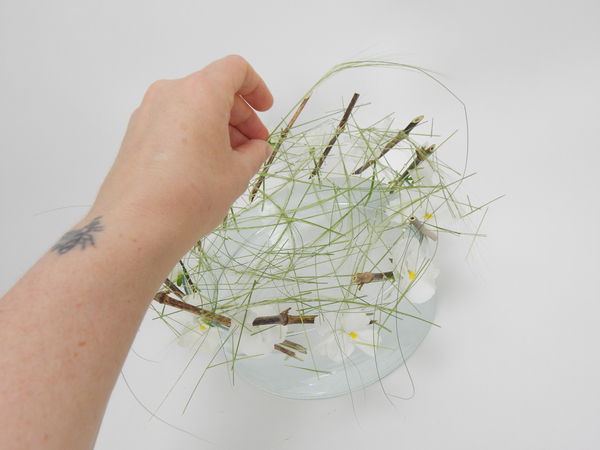 Drape blades of fluffy grass over the net to soften the lines
Design note: Gluing the blades of grass is very fine work. Bits of glue that shows can be carefully rolled away. See the Tutorial below for detailed instructions
Sign up for my weekly newsletter
Every week I add a new design with related tutorials. Be sure to subscribe to receive an email notification with design inspiration.