My Creative Workbook
Christine de Beer - effortless floral craftsman
Stack banana leaf rice pockets to float as rosettes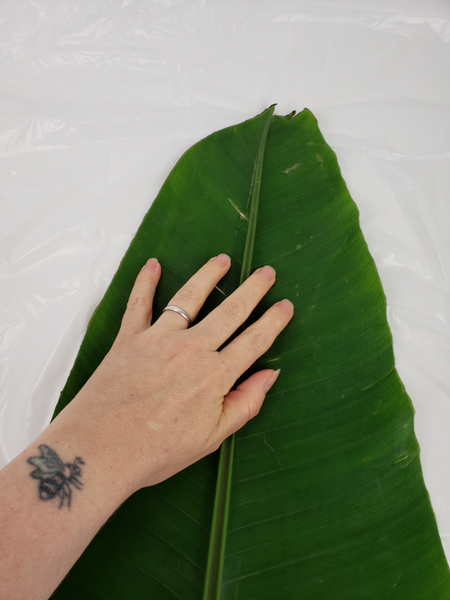 Place a large banana leaf on a flat working surface.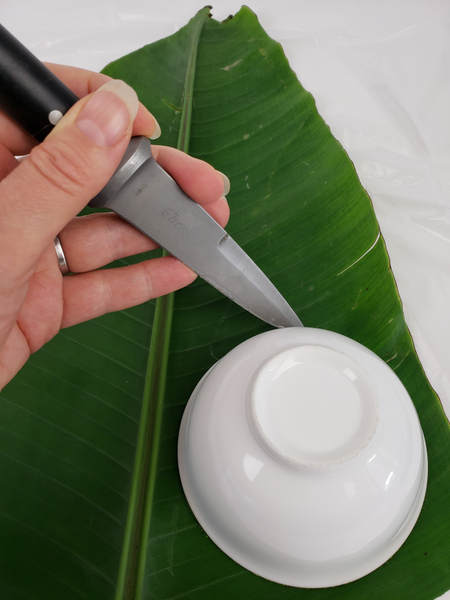 Place a small bowl on the leaf and cut a disk out with a sharp knife.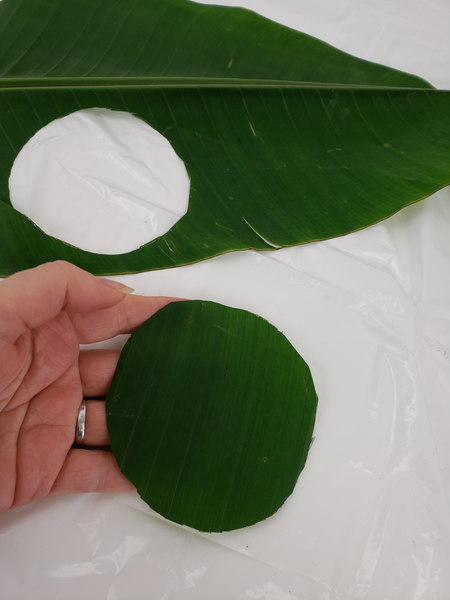 For my design I made three pocket sized to stack. This is the biggest disk I used.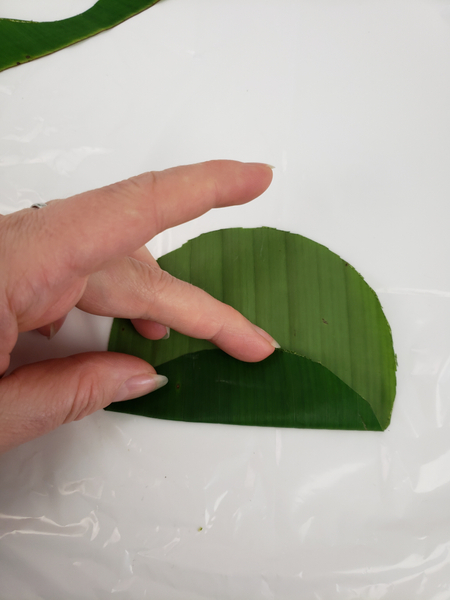 Fold the disk over to create the side.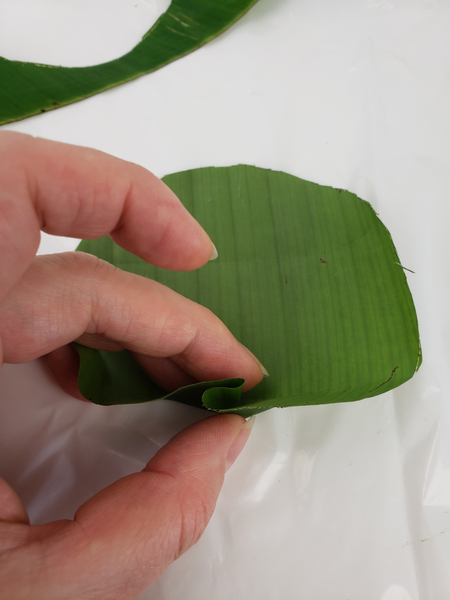 Gather the side and fold it into a "Z".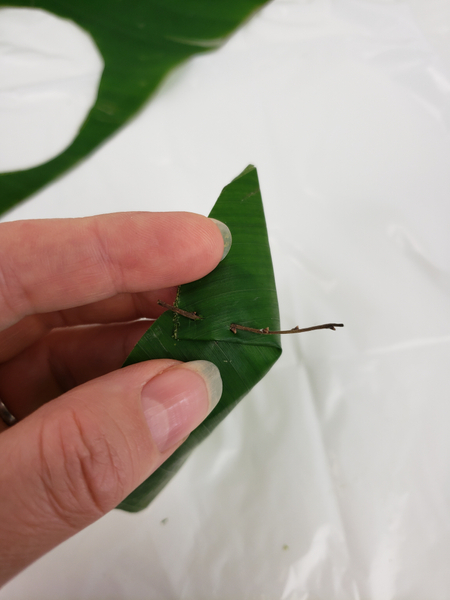 Pin the leaf with a twig. Cut the twig at a sharp angle to make it easier to spear.
I prefer using a twig. Yes, it's harder to do. Yes, a staple might be easier but it looks rather... well... terrible in a decorative design.
If you are a newsletter subscriber... there's a special hint for you this week on how to pick the exact right twig.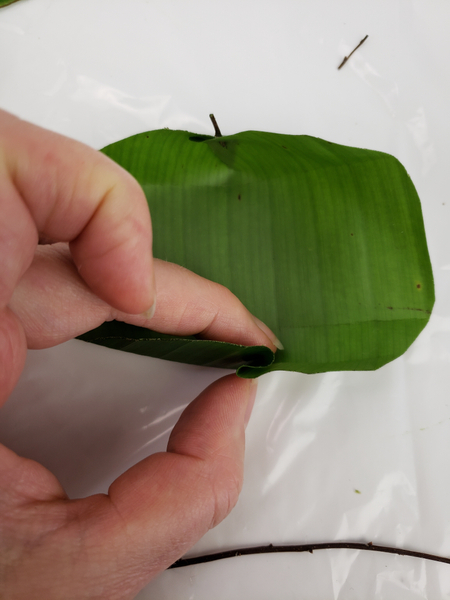 Fold the opposite side and fold it again into a "Z". Secure it with a small twig.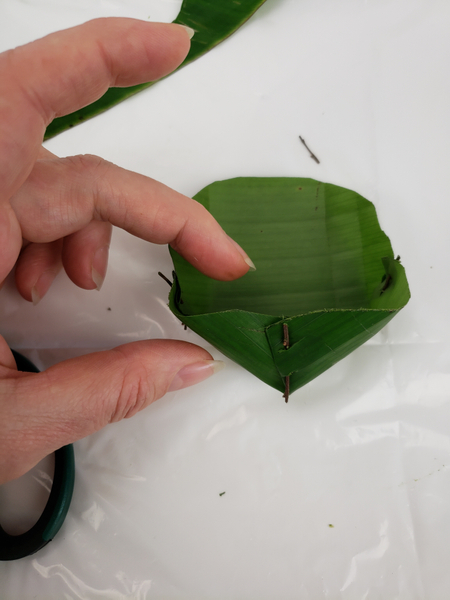 Fold and secure the next side...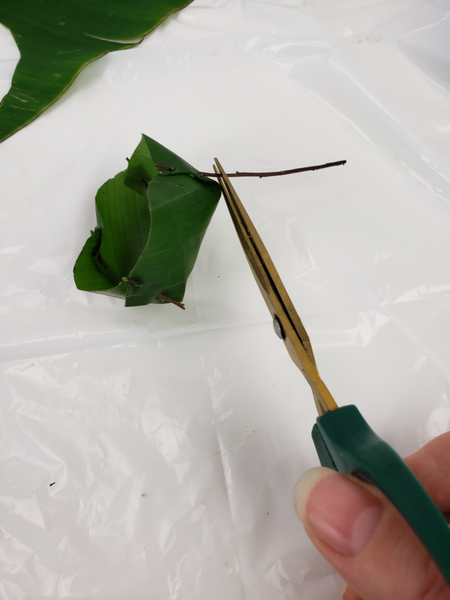 Fold and secure the remaining side and cut away any over long twigs.
Of course you can also find loads more information about how to pierce, spear and thread (with) plant material in my book.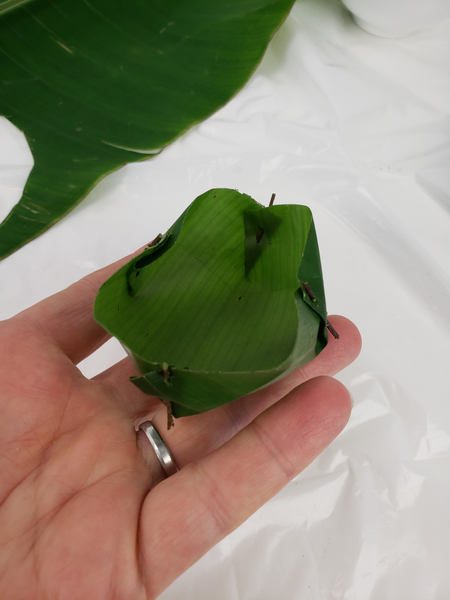 Your banana leaf pocket is now ready to design with.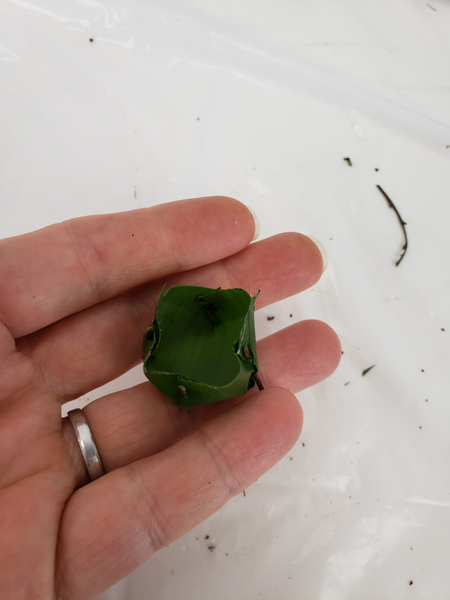 Adjust the size of the pockets by scaling the disk up or down.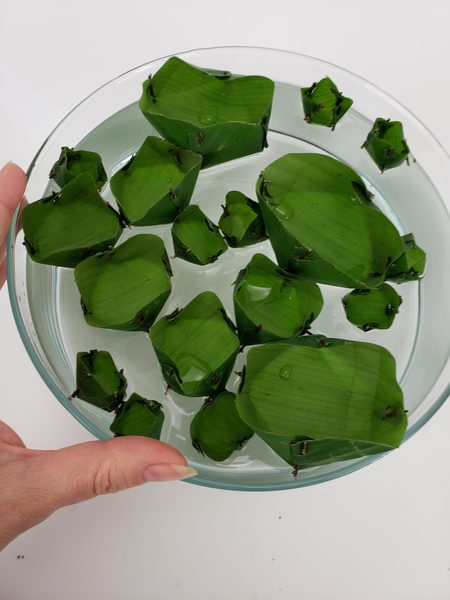 Although I rather liked the fact that some of them filled up with water and slightly sink creating depth. You can test the pockets to see how and if they all float to determine placement.
For the rosette: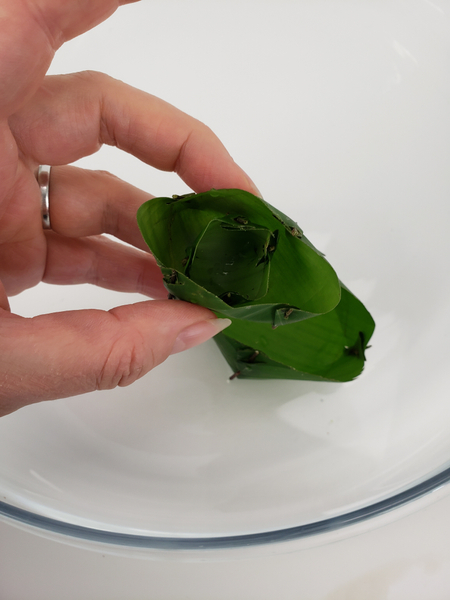 Place a small pocket into a medium pocket... and both of those into a large pocket.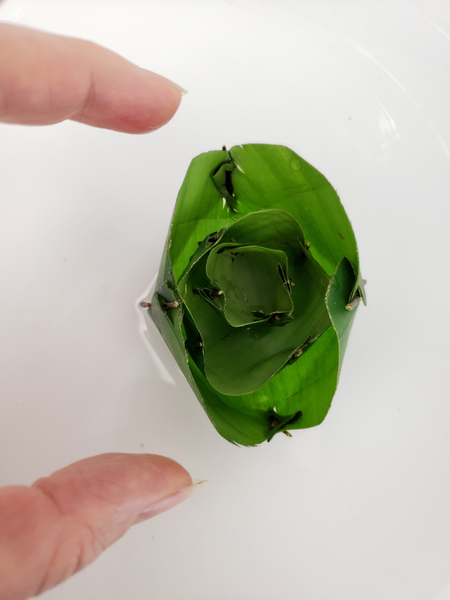 Gently place the banana rosette on the water to float.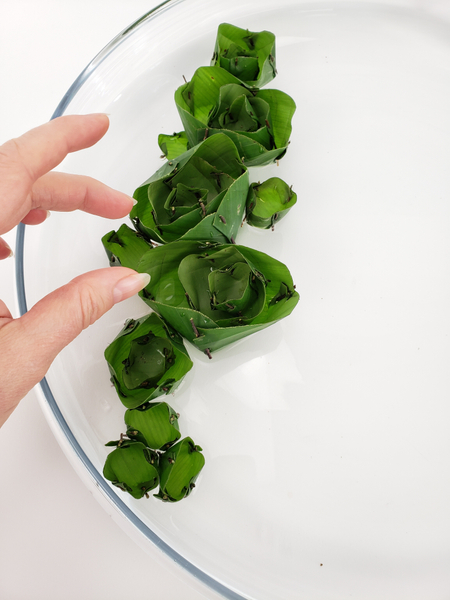 You can also float small pockets on their own to look like buds and small and medium pockets to look like opening buds.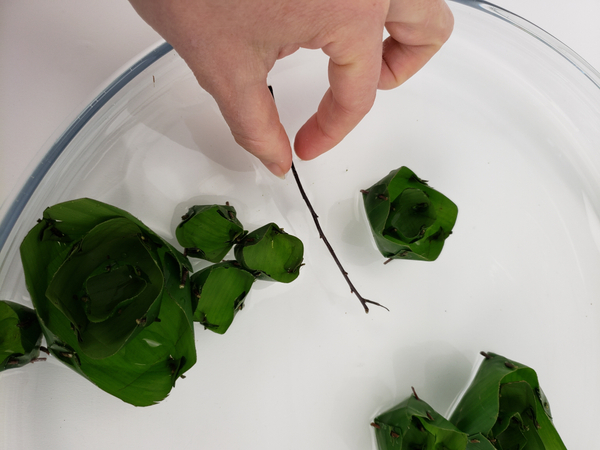 To finish my design I simply dropped twigs into the water to float along with the banana leaf flowers.
Sign up for my weekly newsletter
Every week I add a new design with related tutorials. Be sure to subscribe to receive an email notification with design inspiration.