My Creative Workbook
Christine de Beer - effortless floral craftsman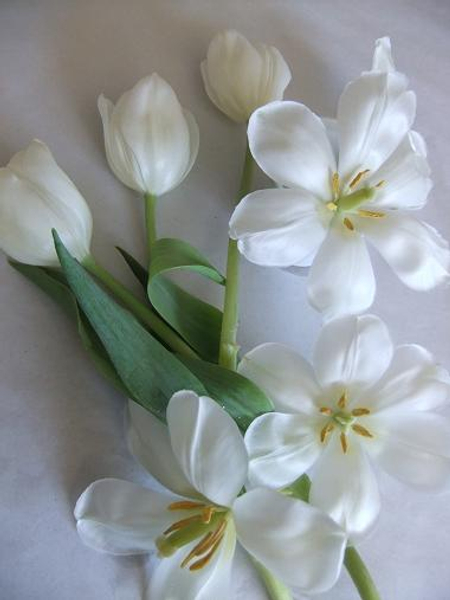 Tulip petals can be opened or re-flexed to create a fuller bloom
Remove the tulips from water for a half an hour to slightly dehydrate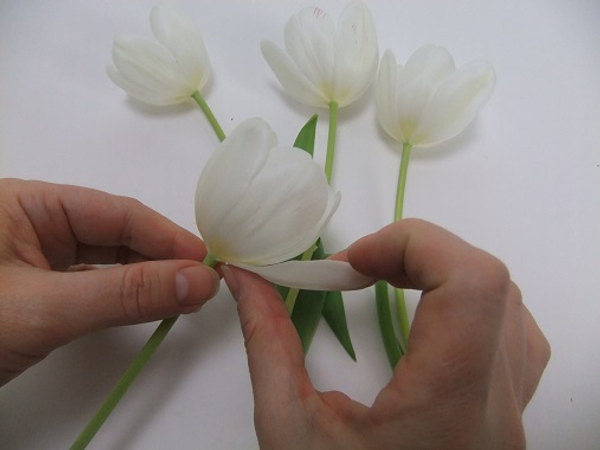 Gently place your finger on the thicker part of the petal where it is connected to the stem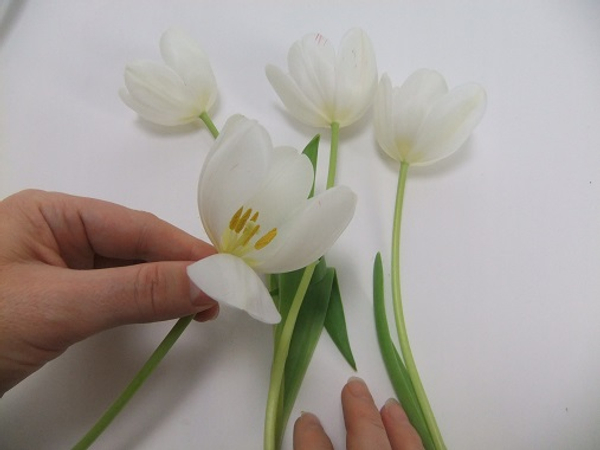 Pop the petal backwards to open.
If the petal starts to tear, leave it for a few minutes more to dehydrate. This works best on tulips in full bud- about four days old.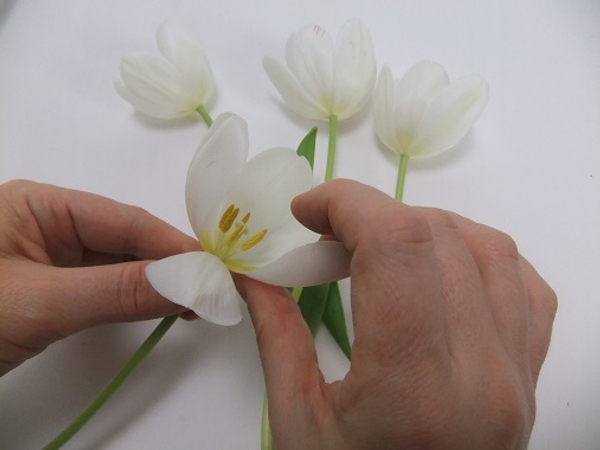 Carefully reflex the next petal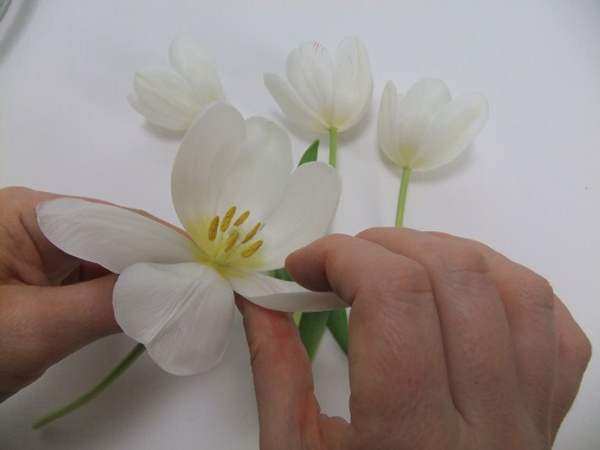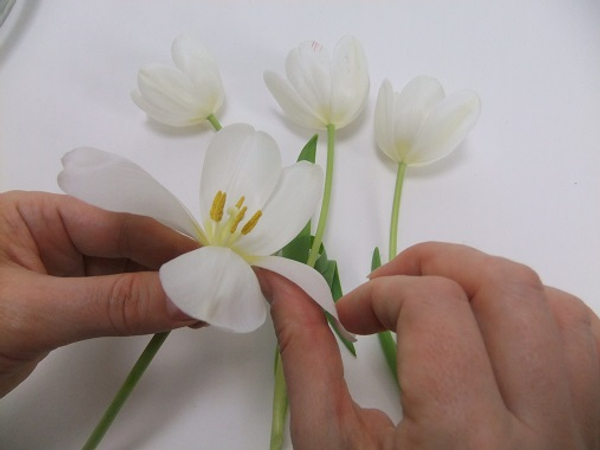 Work your way around the flower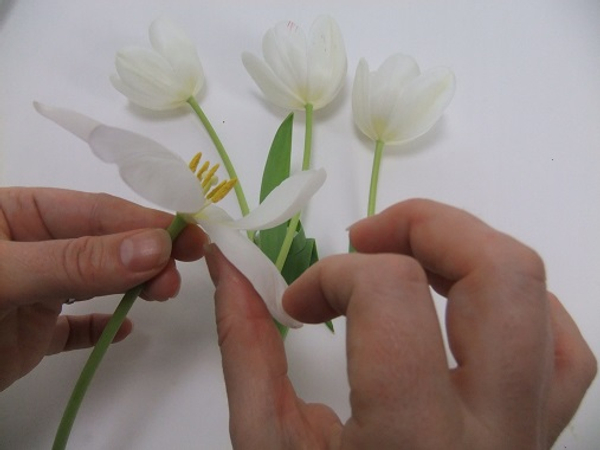 Gently bending each petal open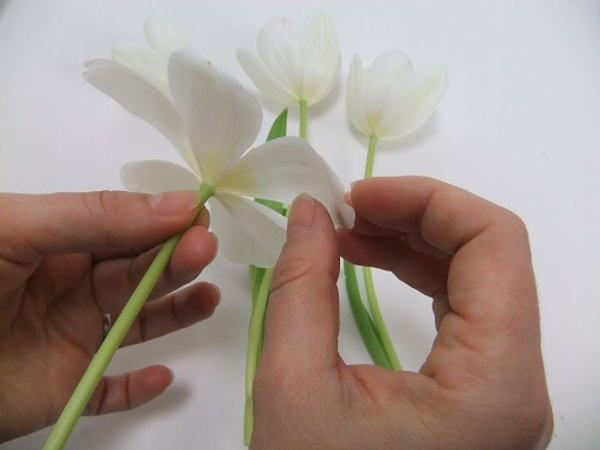 Take care not to break the petals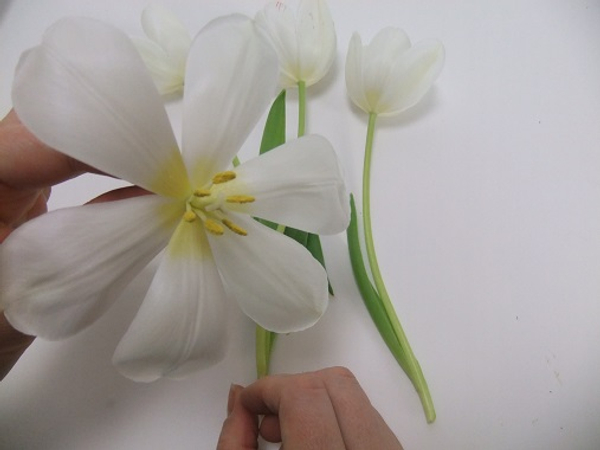 Reflexed tulip ready to design with. Set back in water to fully hydrate.
Sign up for my weekly newsletter
Every week I add a new design with related tutorials. Be sure to subscribe to receive an email notification with design inspiration.