My Creative Workbook
Christine de Beer - effortless floral craftsman
Wax Design 2: Waxed fruit

Waxing lyrical
The potential use for wax in Floral Art is limitless!

FUEL SEAL WAX MELT SCULPT SMOOTH REUSABLE CAST TRIM WAX COAT MOULD NON-TOXIC WAX LAYER IMPERMEABLE ECONOMICAL WAX ANTI-BACTERIAL LONG LASTING SUBSTANTIAL WAX CONSISTENT ADHESIVE COLOURFAST POLISHES DIP MATTING EFFECT RELEASE AGENT WAX STAIN RESISTANT READILY AVAILABLE WHITTLE ENGRAVE WAX DRAW WAX POUR FLOAT WAX PROTECT SOLIDIFY WAX STOPPER SHAPE FREEZE SPREAD FOAM WAX LINE SET WATERTIGHT

I also have a Tutorial on how to MELT and safely use wax specifically for Floral Art

See below for the design links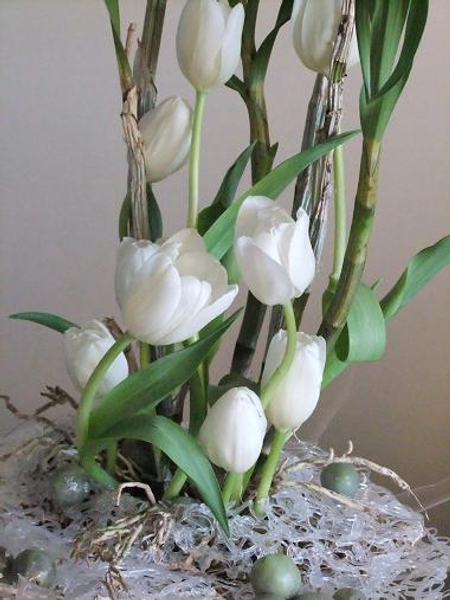 Dip fruit in hot wax to create an anti-bacterial layer around the fruit.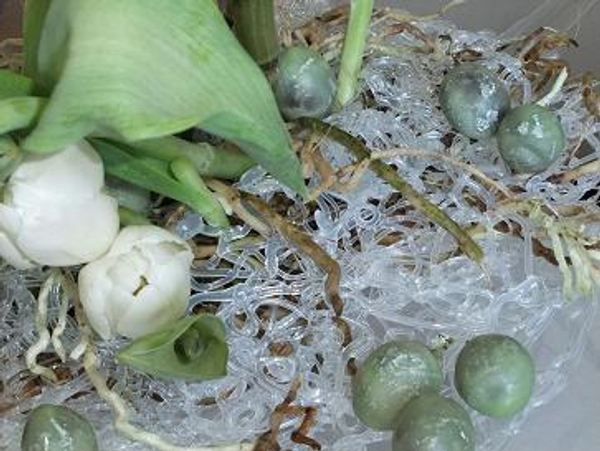 Hot Glue drops from your drip plate makes a nest to dress an Ansellia Africana (Tsavo) Orchid plant.
The focal point of the design is the magnificent roots. It is placed to emulate how the epiphyte orchid grows in nature.
Add a few tulips in test tubes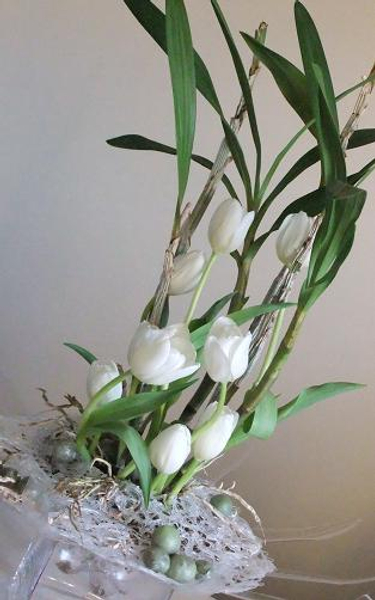 I did not want to over style the tulips nestled into the Ansellia Africana Orchid roots but rather create a natural "just grew that way" feel to contrast with the obviously "man made" quality of the hot glue nest and the waxed grapes. Of course, the tulips will continue to grow in the arrangement and the flower stems will bend and move towards the sun.
Sign up for my weekly newsletter
Every week I add a new design with related tutorials. Be sure to subscribe to receive an email notification with design inspiration.