My Creative Workbook
Christine de Beer - effortless floral craftsman
The Ethylene gas that fruit and vegetables emits cause flowers to wilt quicker. Do not store fruit and vegetables close to flowers. Dipping fruit in a thin layer of wax can help prevent this. The thinner the layer of wax the less visible the layer will be.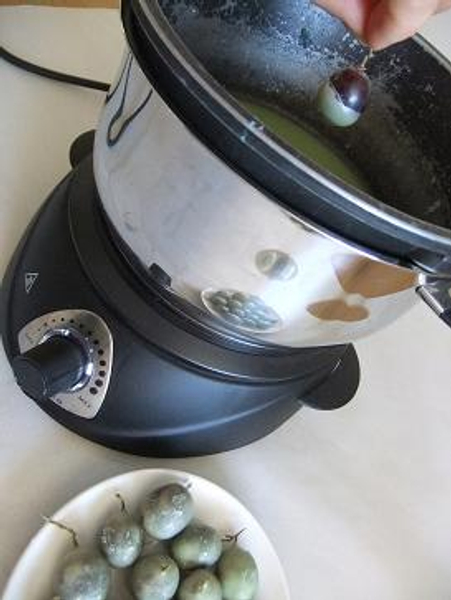 Dipping red grapes in pale wax creates a cloudy layer that gives depth and instantly attracts attention.
Make sure the wax is not so hot that it scorches the fruit (if it will burn your fingers it is too hot for a fruit or flower dip). Cut the fruit from the bunch keeping as much of its short stem in place- this not only makes it easier to hold onto the fruit when you dip but also keeps the juices from seeping out of the fruit.
Sign up for my weekly newsletter
Every week I add a new design with related tutorials. Be sure to subscribe to receive an email notification with design inspiration.