My Creative Workbook
Christine de Beer - effortless floral craftsman
A Floral Fable: Mood Design
This is the first design I did for my A Floral Fable Design demonstration at the Capilano Flower Arranging club .
The demonstration explores ways to add small floral details to tell your own floral fable or simply express yourself with floral art.

With every design I will demonstrate one concept, thought or idea and by just slightly changing a few of the floral ingredients the design flips over into its contrast.

The moral of our first fable is: You can change your mood as fast as you can change your mind.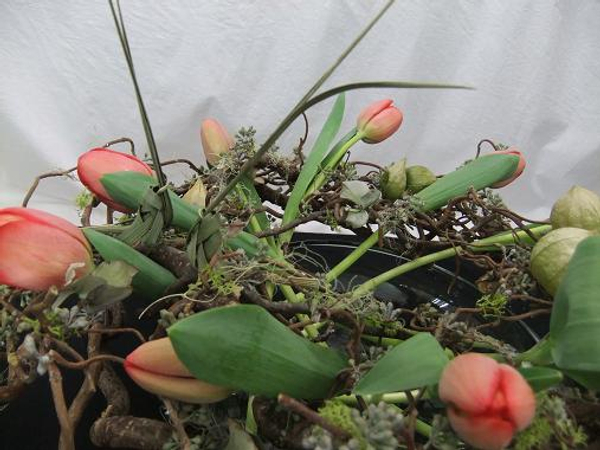 We begin our design in a thoughtful...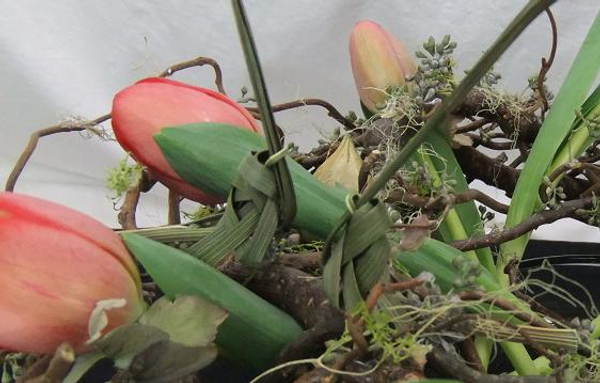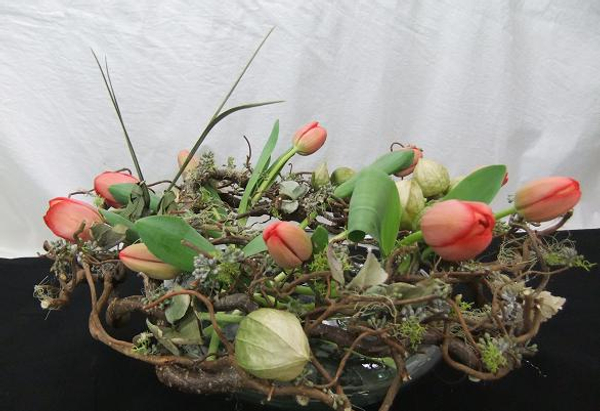 and meditative mood.
And then...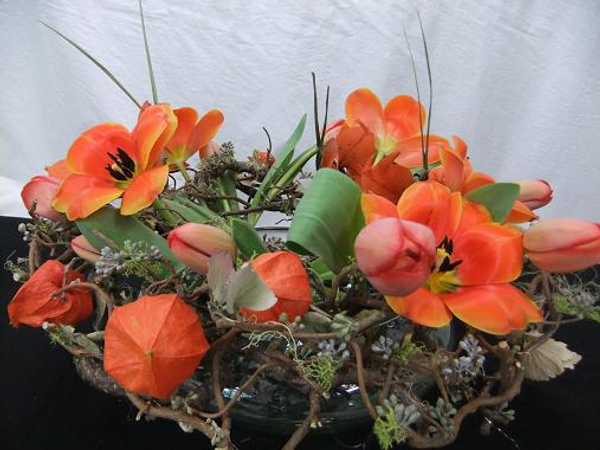 it changes to exuberant...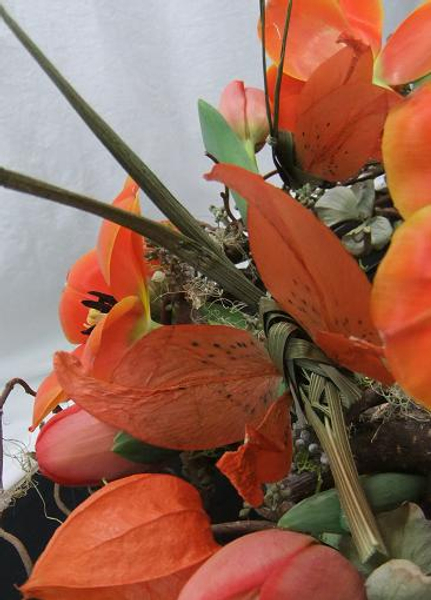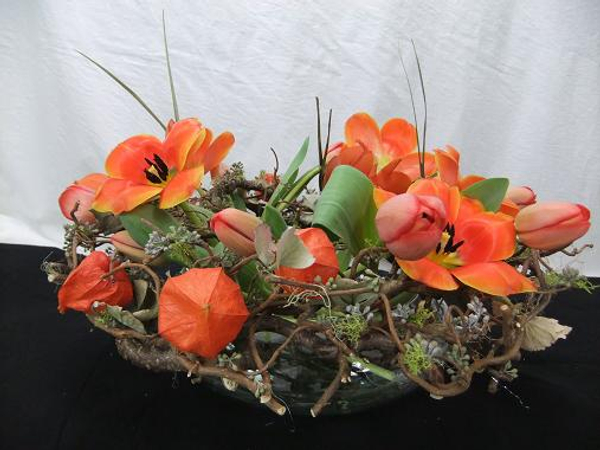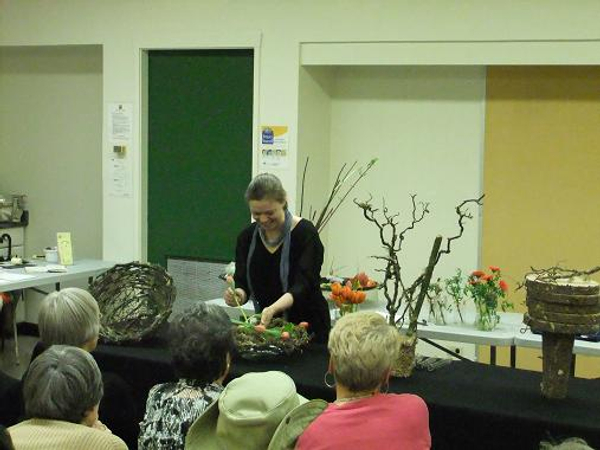 In my thoughtful, restrained and meditative mood design I used tulips in tight bud, green papery Physalis pods (sepals) and grasshoppers woven from a palm leaf.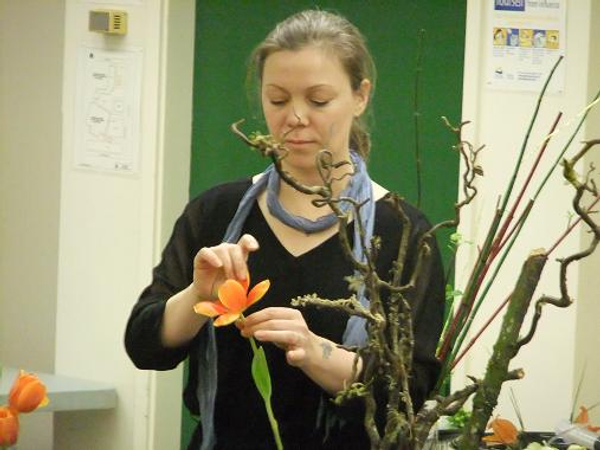 Then to change it into an exuberant and youthful and playful design I added a few open tulips, reflexed and replaced the green Physalis pods with orange pods. The grasshoppers got wings to become butterflies to fly into the happy design.
Sign up for my weekly newsletter
Every week I add a new design with related tutorials. Be sure to subscribe to receive an email notification with design inspiration.