My Creative Workbook
Christine de Beer - effortless floral craftsman
Glue a forest filigree twig wreath
This wreath is meant to weather with time so the construction should be very sturdy and secure.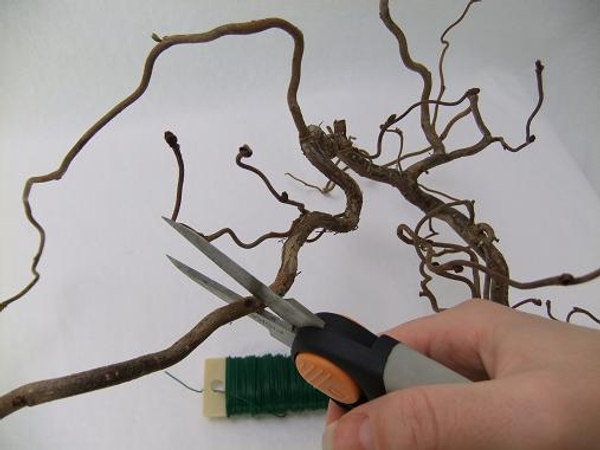 Cut Corkscrew Hazel twigs into short sections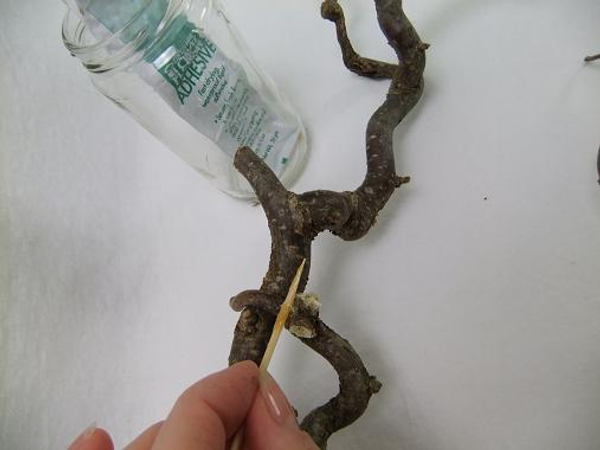 Start to glue the twig filigree wreath into a round framework by placing the thicker stems first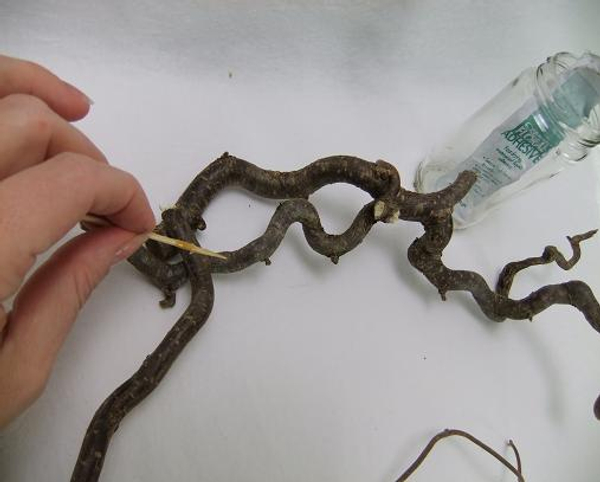 Continue to add one twig at a time to form the wreath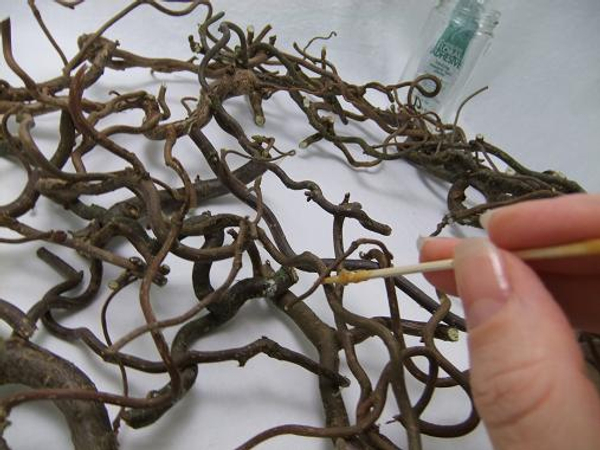 Make sure you secure each twig in many contact points. Now weave in any pliable twigs to create a permanent structure.
The more thin twigs you can weave into the design the better. Create an intricate pattern where the glued twigs are held by the woven twigs and the woven twigs are supported by all the glued twigs.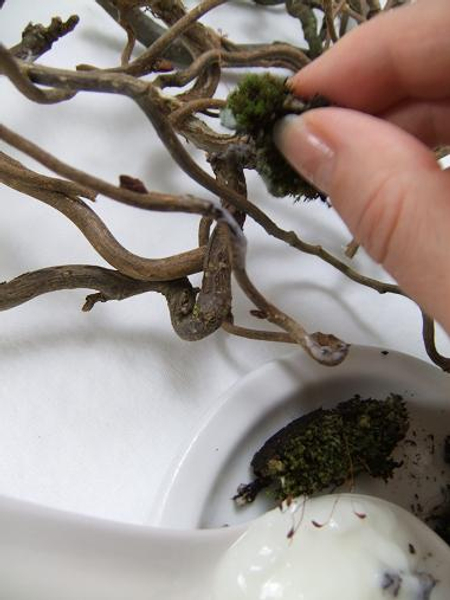 To encourage moss growth: Paint the wreath with yogurt using the moss as a brush. See the Tutorial below.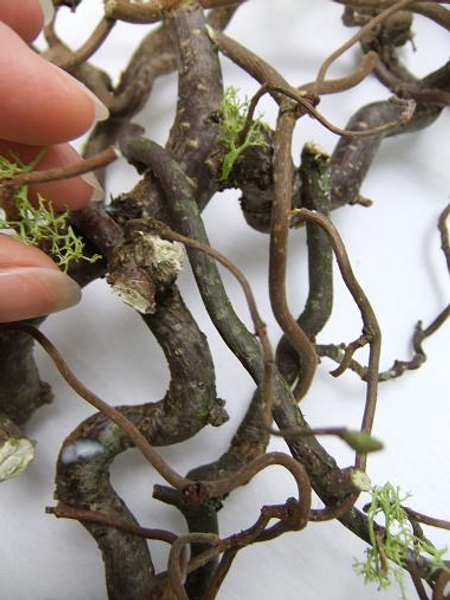 Glue the Reindeer moss on to the wreath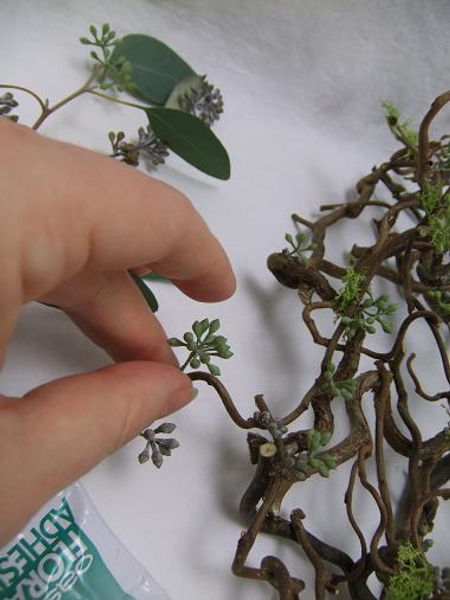 Fresh and dried flower bud clusters and operculum of Eucalyptus add a silver green touch to the wreath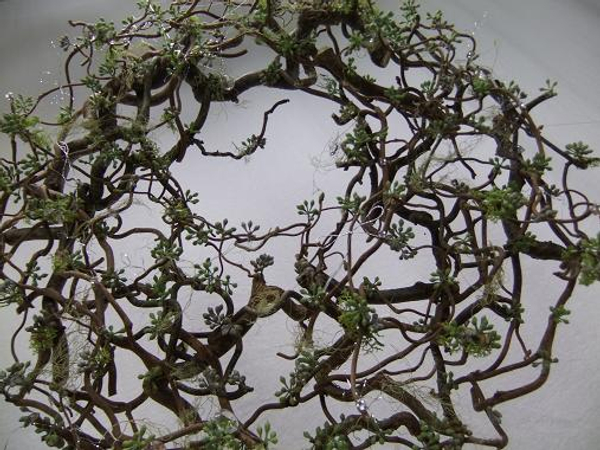 Test the wreath by lifting it up and add any twigs where you need more stability. Lastly, I glued in a few crystals and tied a few silver strands of tinsel into bows
Sign up for my weekly newsletter
Every week I add a new design with related tutorials. Be sure to subscribe to receive an email notification with design inspiration.