My Creative Workbook
Christine de Beer - effortless floral craftsman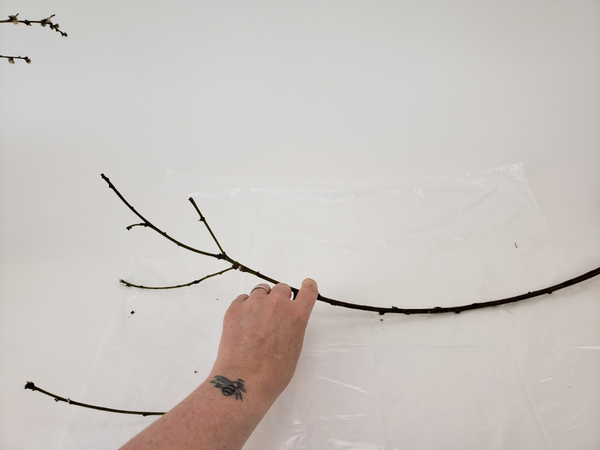 Choose sturdy twigs with a slight curve in it for your armature.
I sometimes just glue the stems but the Wisteria flowers need a bit more water so this will be a load carrying armature.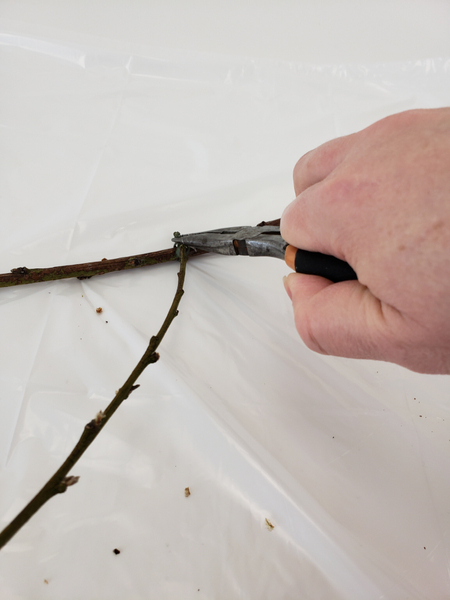 Start to wire twigs into the shape of a cloud.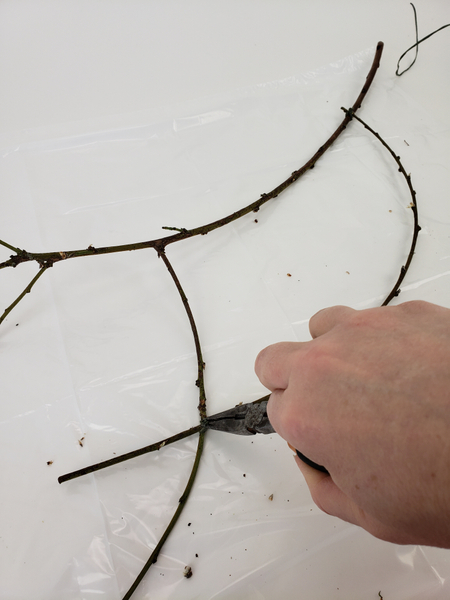 Outline the cloud shape with the twigs like in a child's drawing.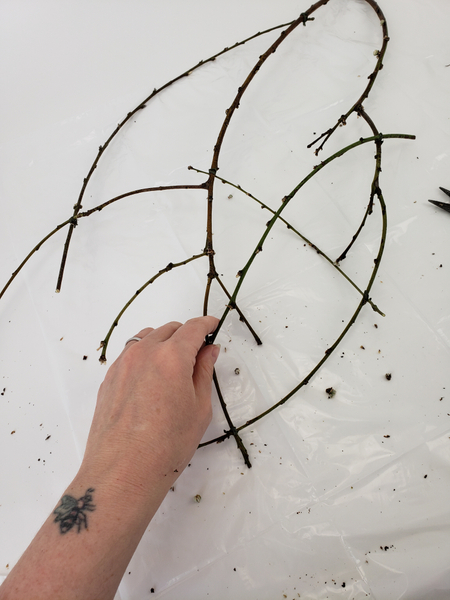 Wire in the twigs to billow out.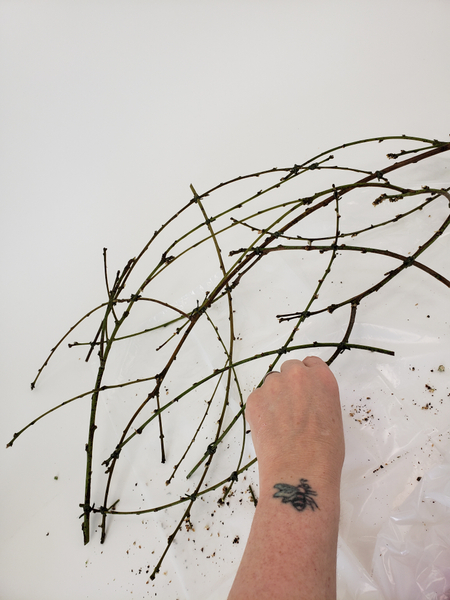 The bottom twigs curve up at the sides and the top twigs curve down.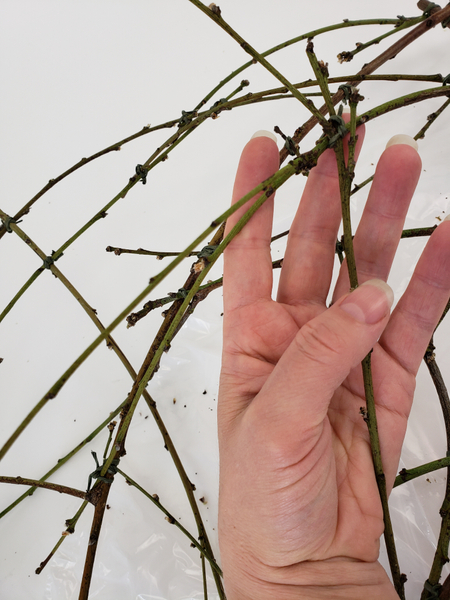 To create a really sturdy armature wire each twig at at least three points to different twigs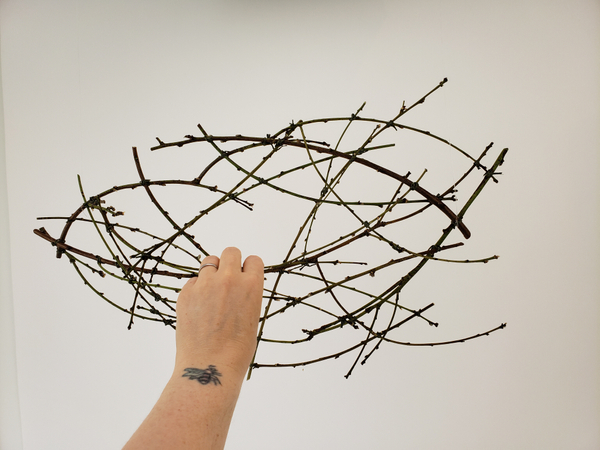 Hang the mobile from almost invisible fishing line.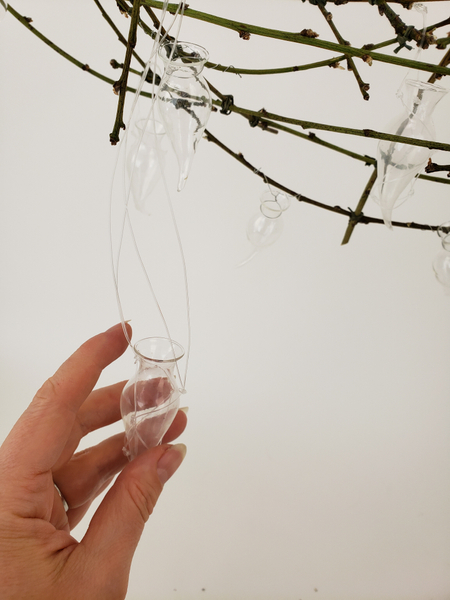 Wire or hang tiny vases to keep the fresh flowers hydrated.
See the Tutorial below for more information on how I hang these glass seahorse vases.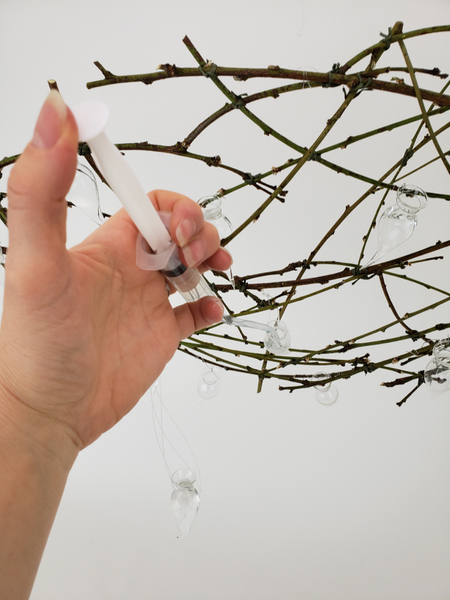 Fill the vases with water. See the Tutorial below for an easy way how.
Sign up for my weekly newsletter
Every week I add a new design with related tutorials. Be sure to subscribe to receive an email notification with design inspiration.