My Creative Workbook
Christine de Beer - effortless floral craftsman
Hanging bamboo from a wired hook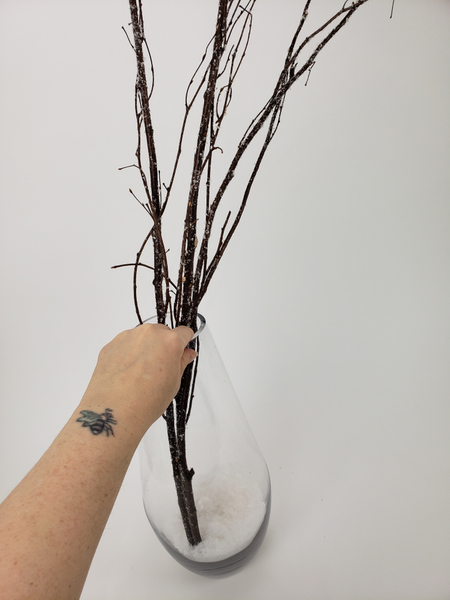 Step 1 is to find or make something to hang your design from. I placed frosted stems in a vase.
Book readers turn to page 150 of my book for a more robust alternative.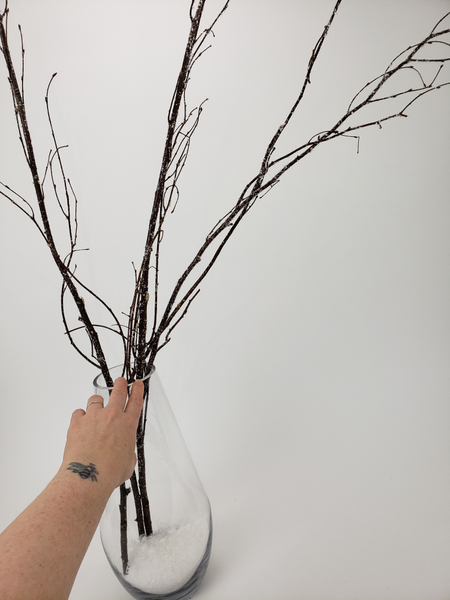 All you really need is something with a side branch...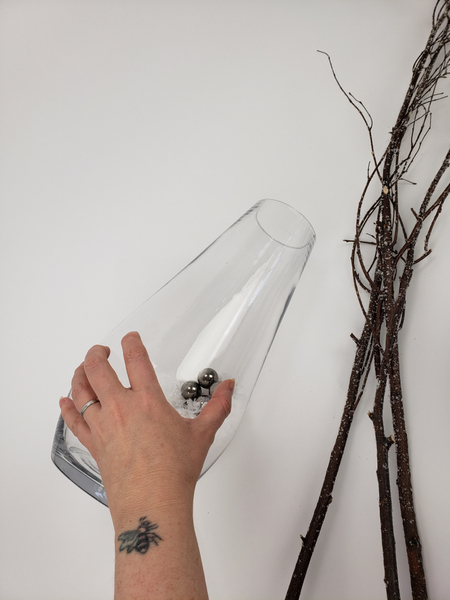 And if you are worried about the weight add something heavy in the bottom to keep the vase from toppling over... I used these metal marbles.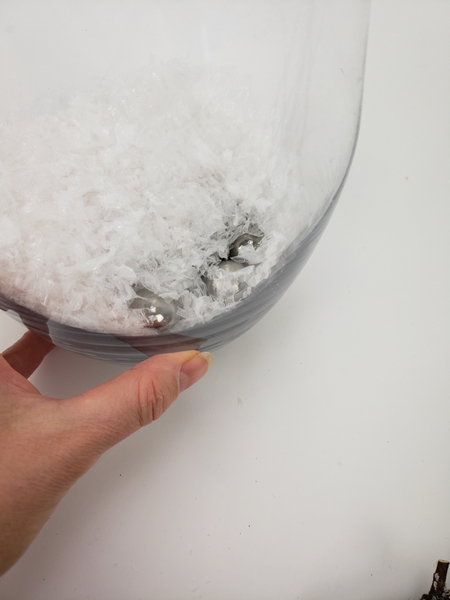 They are pretty enough on their own but I concealed them for my design with a layer of snow to go with the frosted branches. You can also fill the vase with water to make it heavier... anything that adds weight will make the design more stable.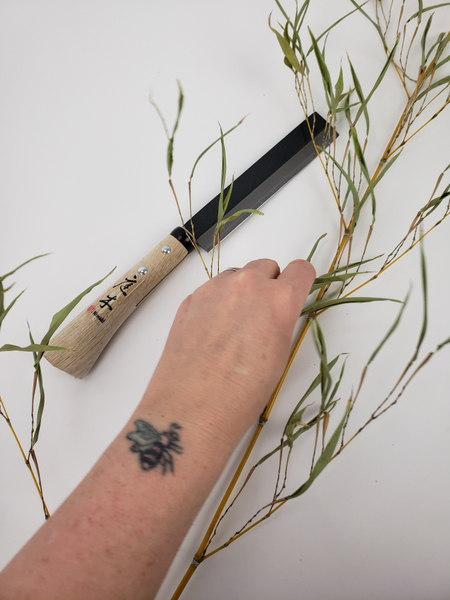 Cut the bamboo and remove any side shoots and leaves.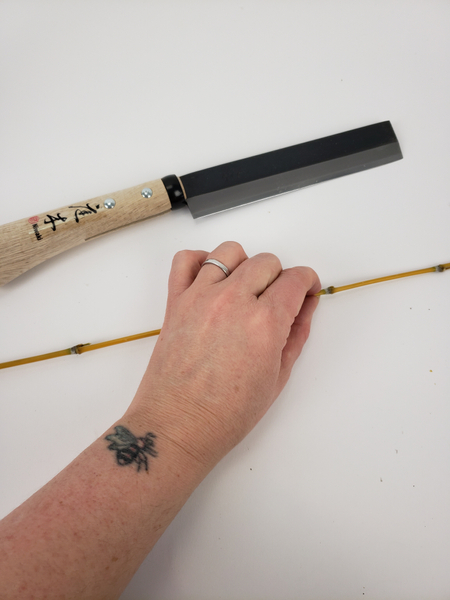 The nodes creates a catch to hang the bamboo from...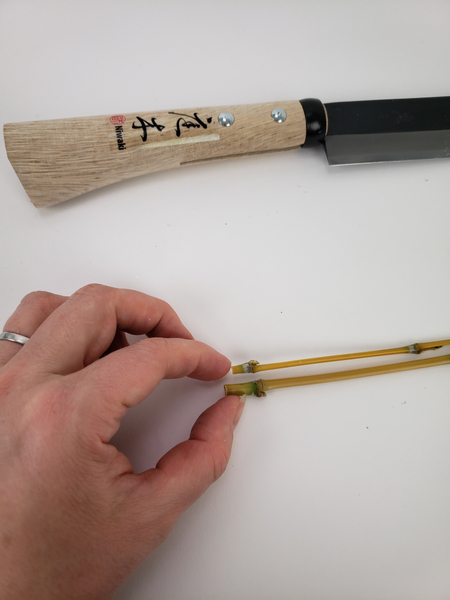 Cut the bamboo just above the node.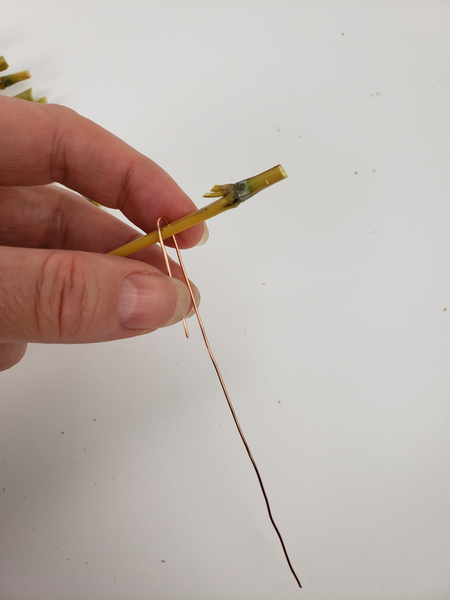 Bend wire around the bamboo into a hairpin hook.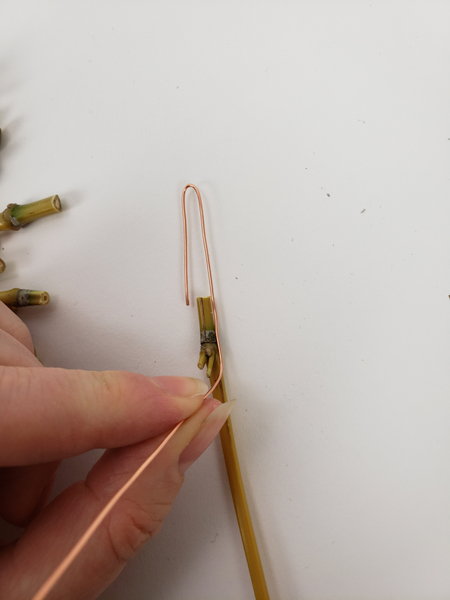 Measure the hairpin against the bamboo so that it extends above the node.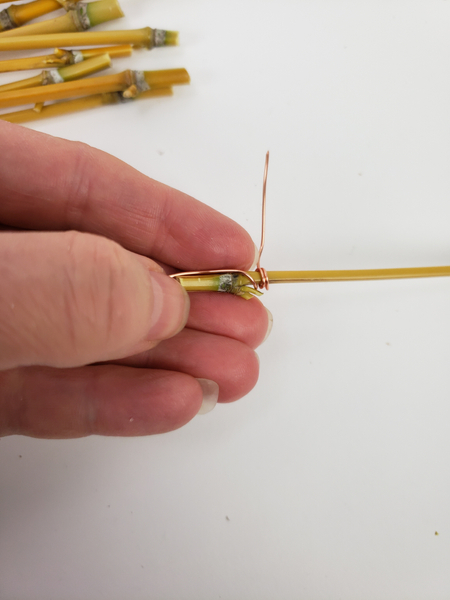 Wrap the wire around the bamboo below the node.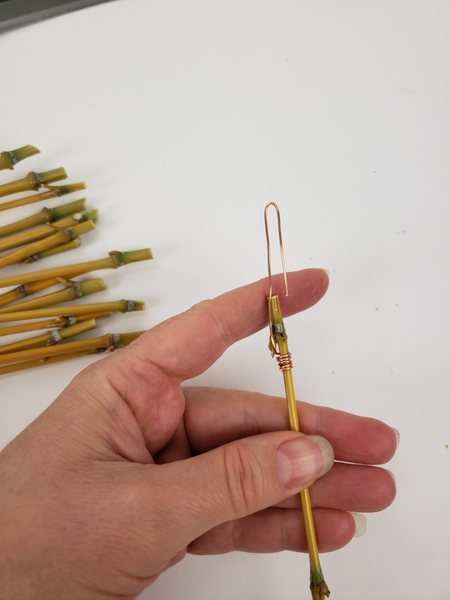 Creating a neat and secure hook to hang the bamboo from.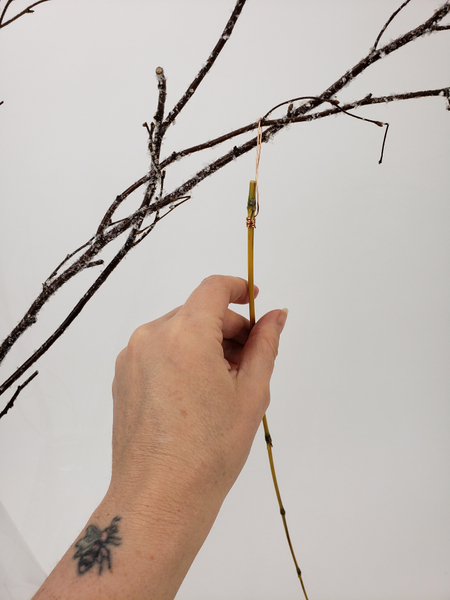 Simply hook the bamboo sections over the branch to hang.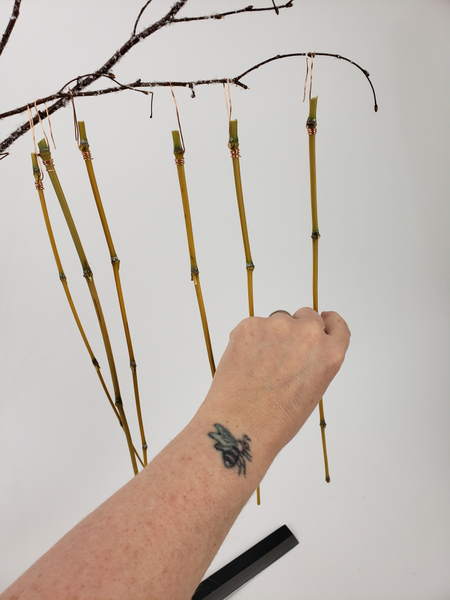 Building up the design as you go along.
Newsletter subscribers: I have a special tip for you this week on how to judge how many bamboo sections you need. Make sure you are subscribed so that you do not miss out on these weekly tips. They are only available in the newsletter.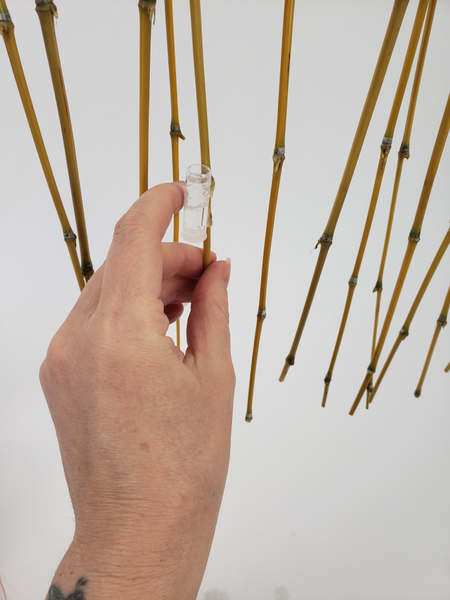 Glue in a water source for the fresh flowers.
I make these water tubes from drinking straws. See the Tutorial below.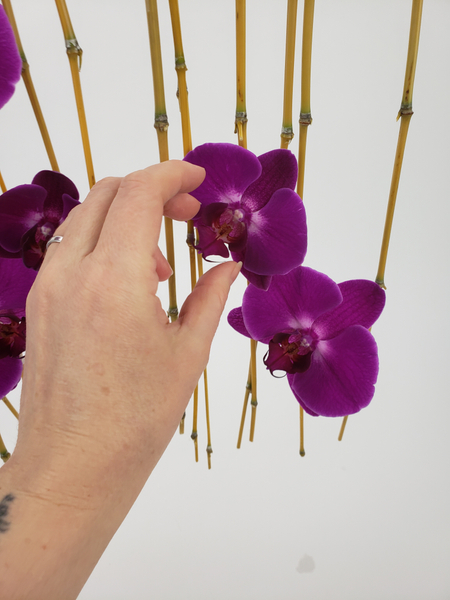 Place the flowers in the water tubes so that they remain hydrated.
Sign up for my weekly newsletter
Every week I add a new design with related tutorials. Be sure to subscribe to receive an email notification with design inspiration.