My Creative Workbook
Christine de Beer - effortless floral craftsman
Spin a Single Strand Spanish Moss Spider Web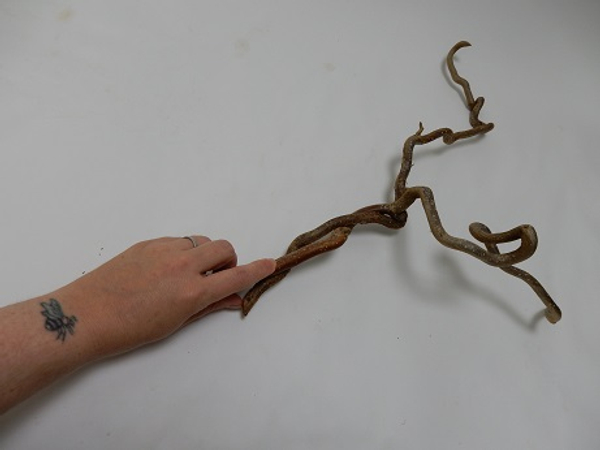 Twist two twigs together to create an interesting fork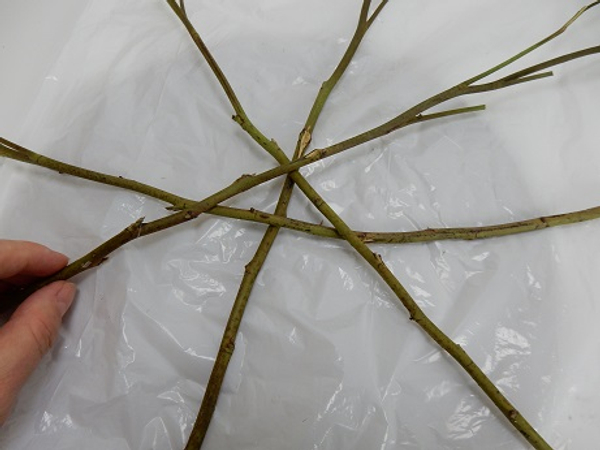 Place four twigs to overlap in a radial star shape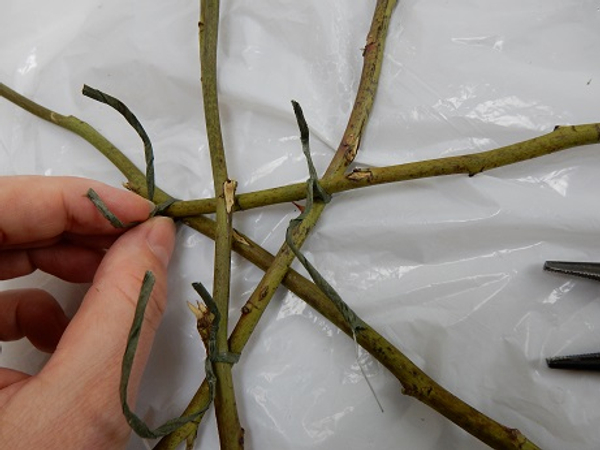 Secure each twig with bind wire.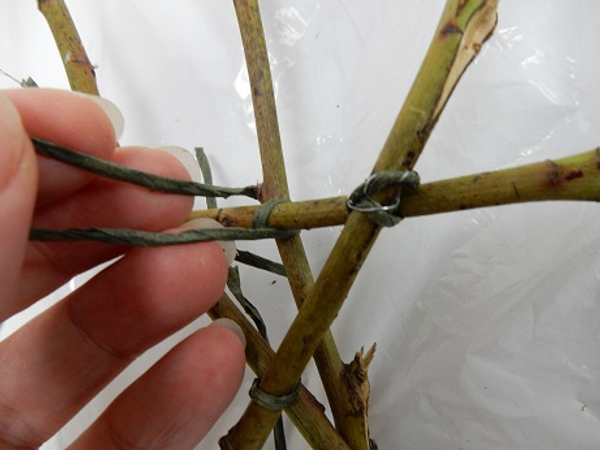 Tie the twigs together in a figure eight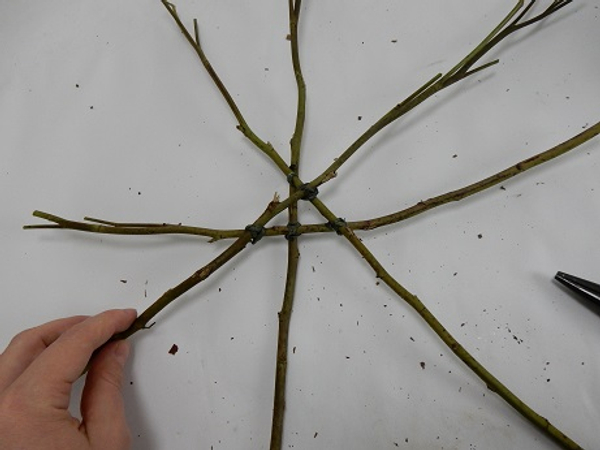 I kept the overlap open to make it easier to secure the star shape. This gives you two places to secure each twig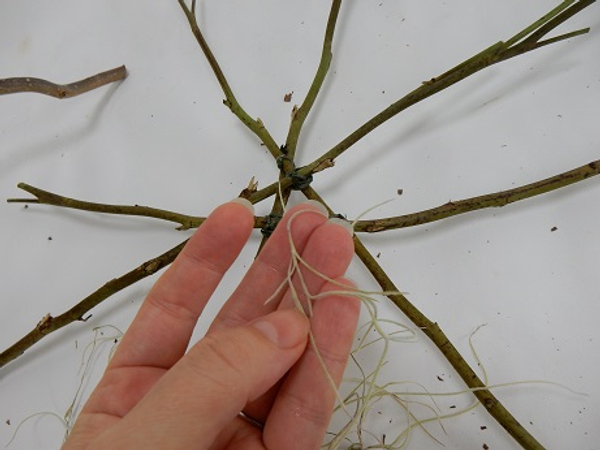 Un-catch a bundle of Tillandsia Usneoides (Spanish moss) and lay it out in a single long strand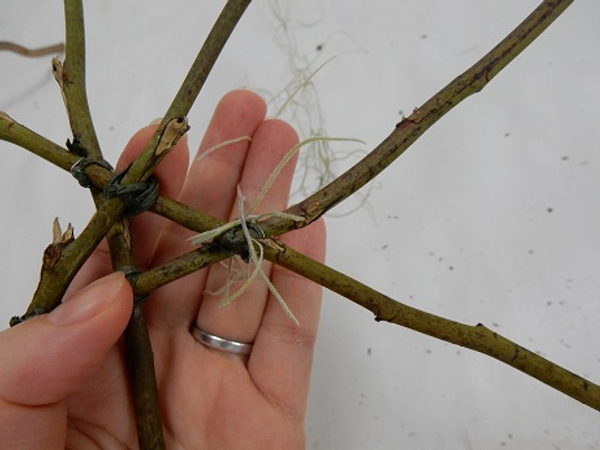 Wrap the strand of moss around the first twig to cover the wire. The inside will be more densely covered in moss to cover the wire and as I spin out it will become finer and more delicate.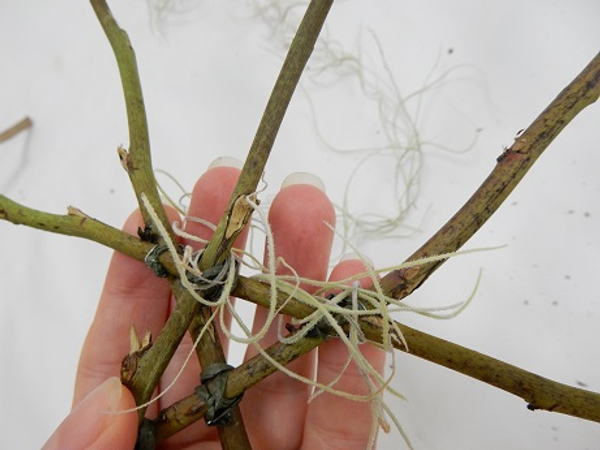 Extend the strand to the second twig and wrap over the wire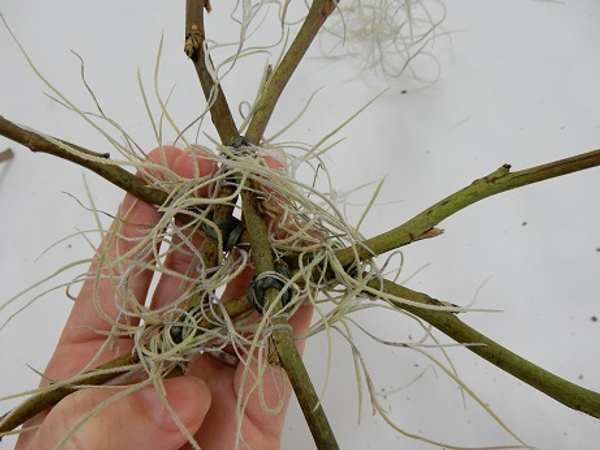 Wrap the moss around the twigs, spinning outward.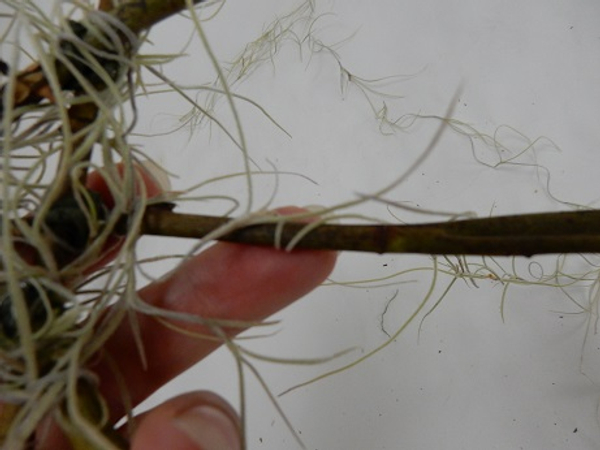 Extend the moss to the next twig and wrap it twice around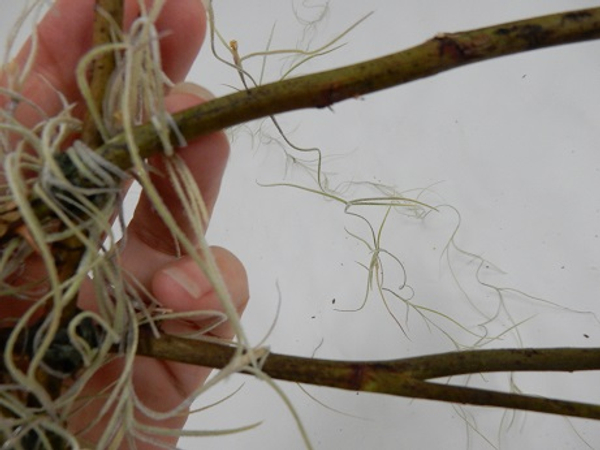 Pull the strand so that it hangs straight with no slack towards the next twig. Wrap the moss around that twig twice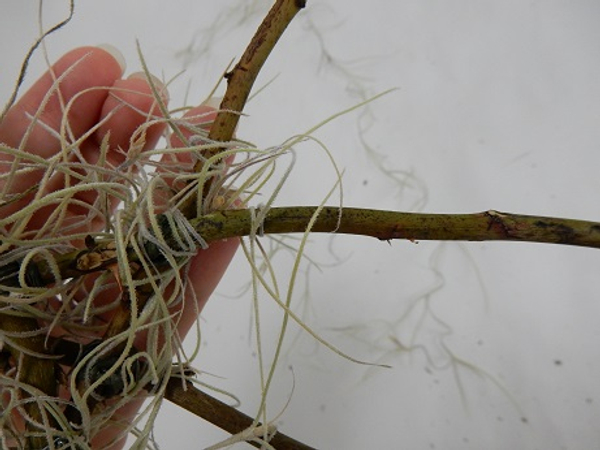 and extend it to the next twig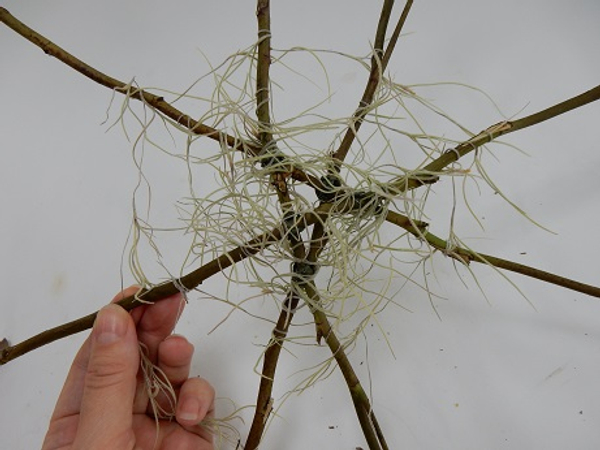 Spin the moss strand outward to gradually cover the twigs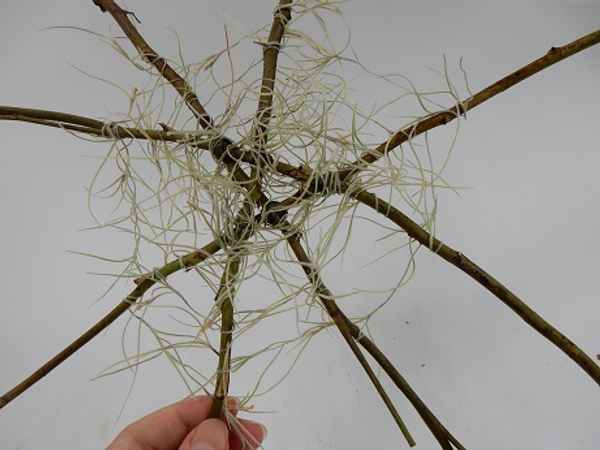 Wrap each twig twice and extend the strand to the next twig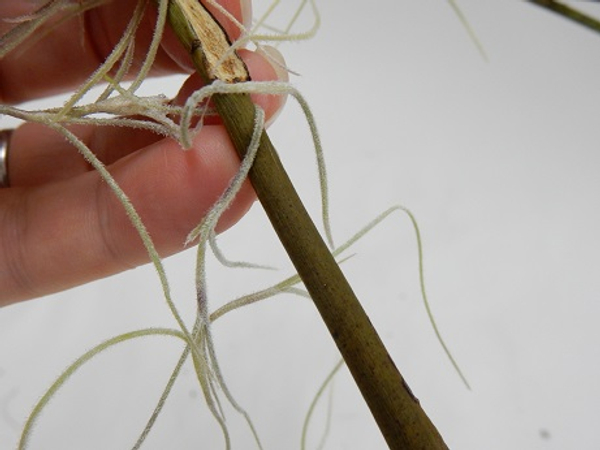 Keep the weaving direction the same throughout the web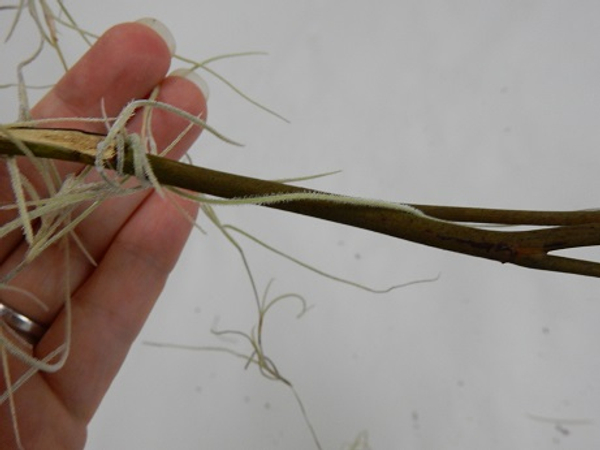 Extend the moss to the next twig and wrap it over twice, before extending it to the next twig. Keep the extension taunt so that it hangs neatly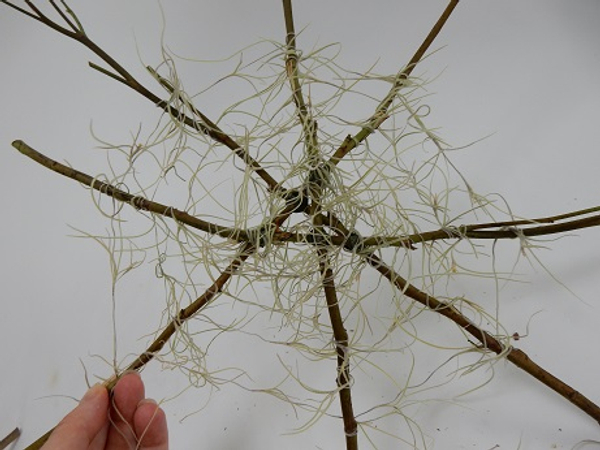 Move around and around spiralling the moss web outwards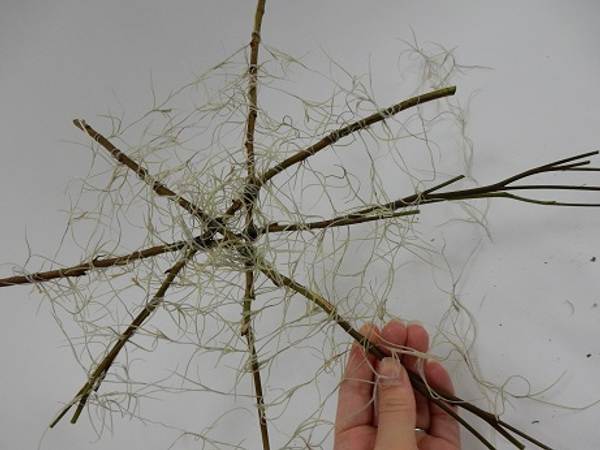 Add a new strand of moss when you reach the end of a previous one. But do not add bulk. Keep it in a single strand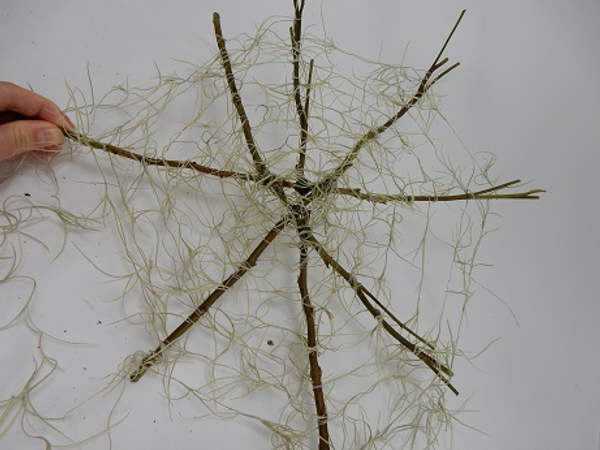 Keep wrapping until you reach the end of all the twigs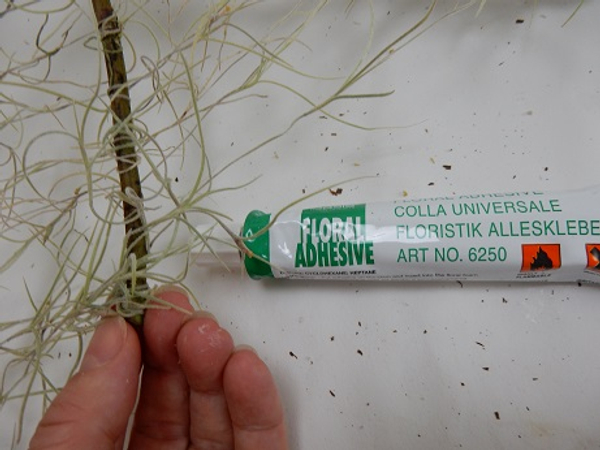 Secure the last strand with a tiny drop of floral adhesive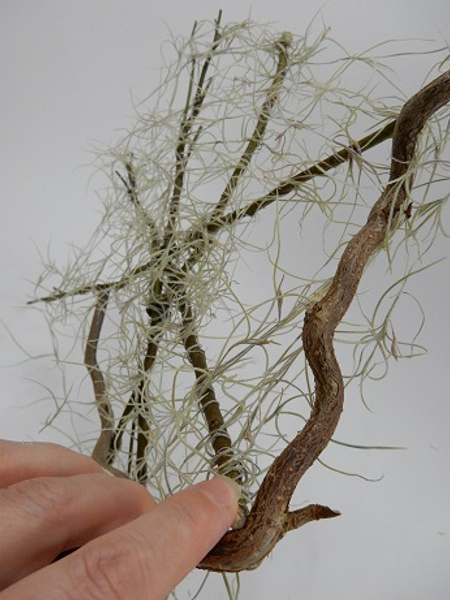 Wedge the one end of the web in the fork of the twigs...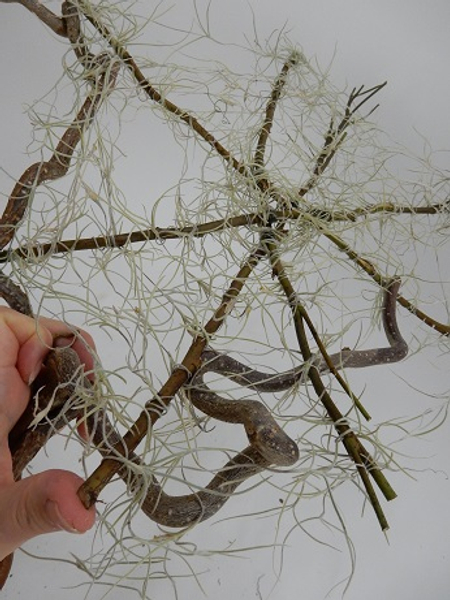 Bend the twigs slightly to wedge in the other end. The web should be very secure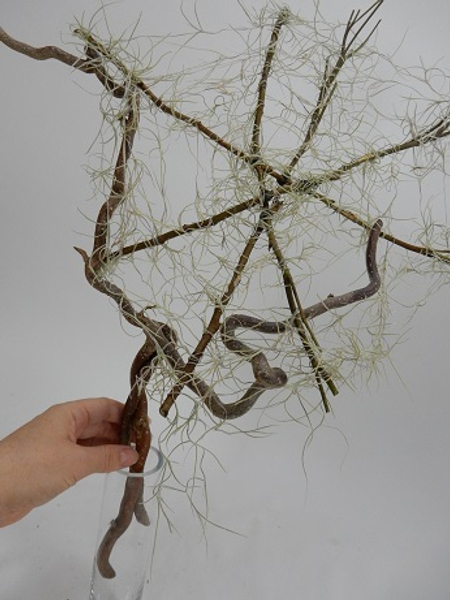 Place the twigs and web in a small vase to let it stand upright.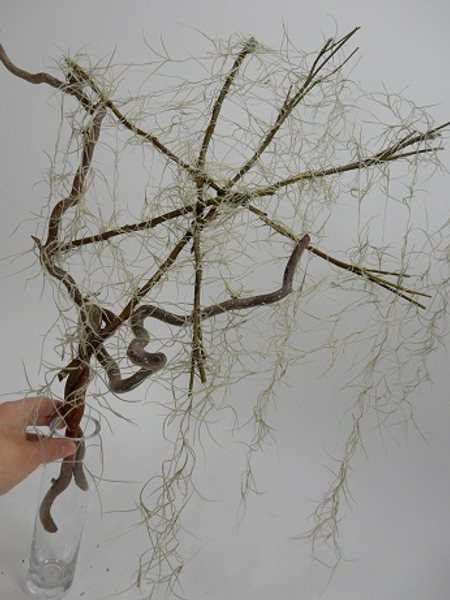 Add a few danglung strands of moss to make it look more natural
Sign up for my weekly newsletter
Every week I add a new design with related tutorials. Be sure to subscribe to receive an email notification with design inspiration.